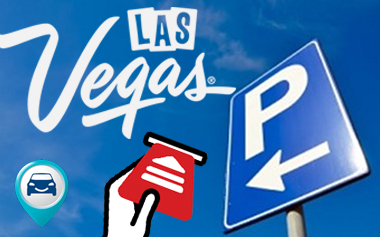 Long gone are the days when Las Vegas was one of the best vacation values in the country. For decades it was an expecation that Vegas was liberal with the free nicities but the players ultimately paid for them in the end through their play in the casino. However, casino revenue keeps dropping while the expenses haven't. In response, Vegas has slowly been making the game rules more stingy and making guests pay for what was previously free.
Here at the Wizard of Vegas we respect a casino's right to charge for services rendered like parking. However, we oppose hidden resort fees as being a trick to make a hotel room look cheaper than it really is. If you want us to pay extra for the nicities, like wi-fi and local calls, fine, then just be honest and add it to the price of the room. Or make it optional to those who don't need the nicities covered by the resort fee. Don't try to fool us by tacking on the resort fee at the last step in the booking process.
In the interests of total disclosure, we present the following list of the daily resort fees and parking fees by every known hotel in Las Vegas that charges at least one of these fees. Here are some comments on what the prices represent:
Resort Fee: This is the daily additional charge above the room cost for things such as use of the pool, parking garage, wi-fi, local calls, and sometimes an airport shuttle.
Parking Fee: This is what most people will pay to self-park for 24 hours. Fees are generally less for short periods of time, like four hours or less. Sometimes it is less for hotel guests. Exceptions may be made for players with a high-tier player card. The Caesars properties do not charge Nevada residents for parking for under 24 hours.
* All Caesars properties do not charge Nevada residents to park for under 24 hours. This is evidenced by scanning a Nevada driver's license upon entry to the parking garage.
The source of these lists is the Las Vegas Advisor (https://www.lasvegasadvisor.com) and we quote from them with permission. Their list of Resort Fees (https://www.lasvegasadvisor.com/resort-fee-hotels/) covers specifically what the resort fee pays for. Their list of parking fees (https://www.lasvegasadvisor.com/parking-fees/) indicates the cost for shorter periods of time as well as valet parking fees.