Introduction
Let me confess that I haven't actually stayed at the Trump, but have visited friends there. Pictures from that visit are what you see in this review.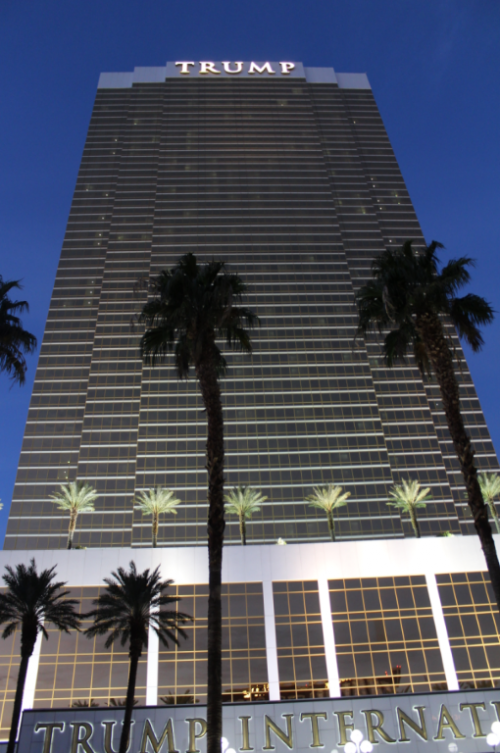 First, the basics. As I understand, the Trump International is basically a condominium, where many owners rent out their suites. The unit seen in these pictures had a kitchen, combined living/dining area, bedroom, and two bathrooms. It is my understanding that other units are different sizes.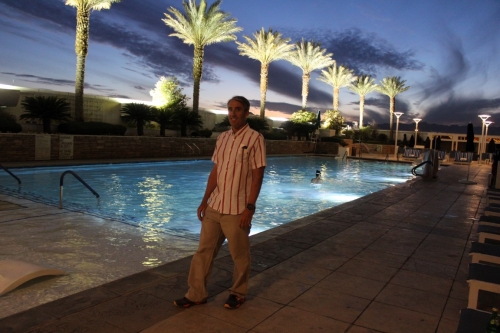 The common space amenities look nice but the options are rather limited — A bar, restaurant, snack bar, coffee, shop, gift shop, spa, rather small swimming pool, fitness room, and an open area in the back I don't think many guests know about. No, there is not a casino.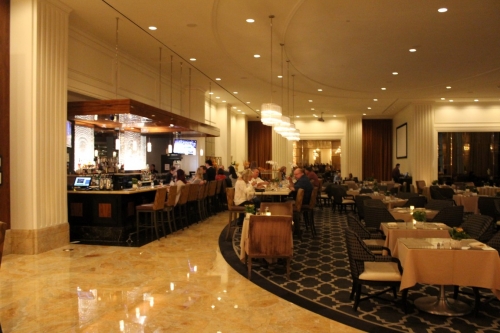 The location of the front entrance of the Trump International is 1,562 feet (0.3 miles) from the Las Vegas Strip, right across the street from the Wynn. It is directly across Fashion Show Drive from the Fashion Show Mall. I heard they offer regular shuttles to points further south on the Las Vegas Strip. Points of interest within easy walking distance west (away from the Strip) are the Erotic Heritage Museum and the Planet 13, the world's largest cannabis dispensary.
I should be noted that there is no self-parking at the Trump, but the valet parking is "free." However, anyone can tell you that nothing is truly free in Vegas and tipping the valet, especially if the parking was free, is absolutely expected. I'm sure others will argue with this, but my suggested tip for free valet parking is $5. I'd like to add that I found the service at the valet very fast and friendly.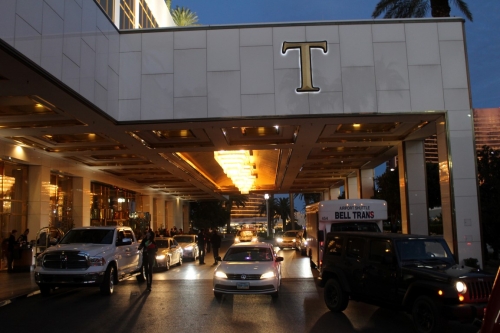 In case you are wondering, the only thing I found in common with the current president of the United States is the name of the building. There was also a lot of Trump logo stuff in the gift shop. Otherwise, there was nothing political about it. However, when I was there to take these pictures there was a group of about 30 people getting ready to demonstrate something on the other side of the street. My cab driver noticed this, lowered his window, and yelled "Go home to mommy!"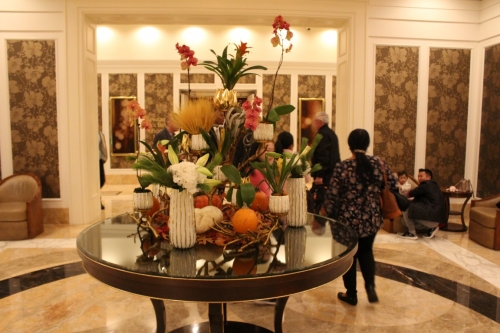 That is about all I can say, but I would like to quote this review from my friend, based on a previous visit, which I admit I copied and pasted from the comments.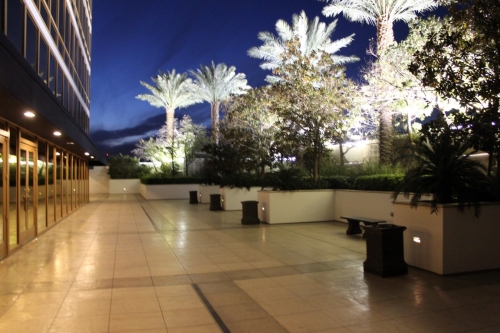 "This hotel is just a five minute walk off the Strip, in the Northeast region on Fashion Mall Drive (it sits just across the Drive from Nordstrom and the rest of the many stores and restaurants that are located in Fashion Mall). Its location, along with the fact that it has many fewer rooms than most Strip casinos and has no casino, make it a much calmer place to stay, meet up and dine. All rooms are actually suites (studio to 2 bedrooms) with at least kitchenettes, as I believe the building was originally built to be condos. Great pool (although it closes about 7-8 p.m.) with adjoining casual breakfast/lunch cafe and pool service; small but adequate fitness room just off the pool; nice larger restaurant serving all meals and a daily breakfast buffet; nice lounge area; gift shop; shuttle every half hour to Caesars and Wynn. This is my favorite place to stay in Las Vegas." — lorne31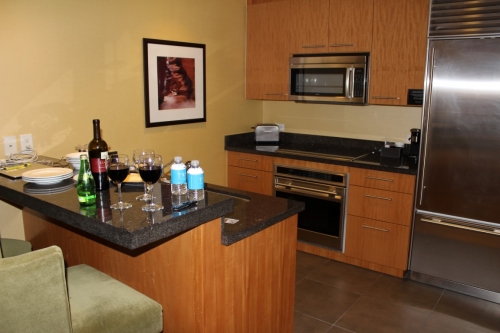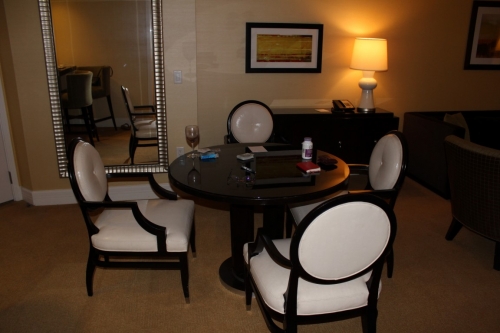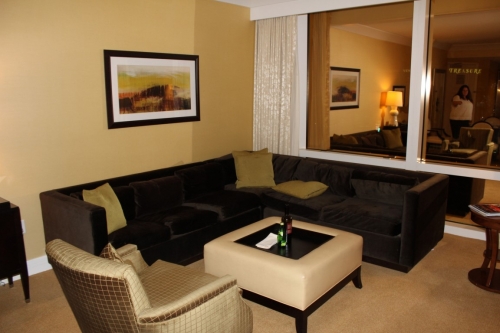 Contact Information
Address: 2000 Fashion Show Drive, Las Vegas, NV 89109
Phone: 866-939-8786
Web site: trumplasvegashotel.com
Resort and Parking Fees
| | |
| --- | --- |
| Resort fee | $13.50 |
| Parking fee | Free |