Another Atlantic City Property Shutters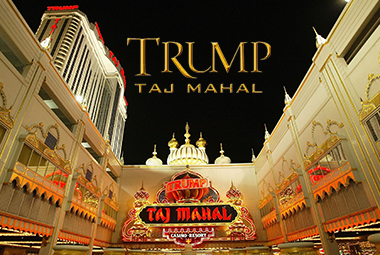 For those of you who weren't aware, the Trump Taj Mahal released a statement on Wednesday, August 3rd, 2016 at around 3:00p.m. that indicated they would be closing after Labor Day as the ongoing Unite Here 54 strike, as of Thursday the longest strike by Atlantic City casino workers surpassing a thirty-four day strike in 2004, has, 'Left them without a path to profitability.'
In 2014, during one of the Taj Mahal's noted bankruptcies, a federal judge ruled that they would be able to cut the healthcare benefits and the pensions of the employees of the Taj Mahal. The subject matter of the current strike is to have those very benefits, in addition to vacation benefits and paid breaks, reinstated.
The Trump Taj Mahal opened in 1990 under then owner Donald Trump at a cost of nearly one billion dollars making it, at the time, the most expensive casino property in the country. The property, which took several years to build due to various financing issues, filed for bankruptcy nearly a year after opening during which then owner, Donald Trump, gave up a fifty percent stake in the interest in the property in exchange for a reduced interest rate and extended payment schedule.
However, 'The Taj' did not have an entire history that was that rocky. In fact, it was Atlantic City's best grossing casino until 2003 when The Borgata opened. Since then, however, The Trump Taj Mahal has experienced prolonged revenue declines and is currently (as of June 2016) the second lowest grossing property in Atlantic City with only Resorts coming in last.
In the wake of four Atlantic City casinos closing in 2014, it looked as though The Taj was set to follow suit. They nearly closed in late December of 2014 claiming that if Unite Here 54 would not agree to the concessions on the employees' benefits, the property could not possibly stay open. In fact, a bankruptcy judge had previously ruled that the concessions were lawful, but Unite Here 54 was appealing that ruling, so The Taj wanted to have that appeal dropped before they would agree to remain open.
In case it was not already obvious, the situation has not improved for the Trump Taj Mahal since then with the casino continuing to lose several million dollars per month. Even after concessions were agreed to by Unite Here 54 and Carl Icahn (on the same day) invested twenty million more dollars into the property, there continued to be no sign of hope for the casino. The casino would eventually exit bankruptcy with Carl Icahn (who owned all of the casino's debt) assuming full ownership of the property which would go on to be managed by his Tropicana Entertainment company.
At that time, Icahn pledged that he would invest one-hundred million dollars into the property, but later opted to delay this investment pending a November vote to legalize casinos in Northern New Jersey.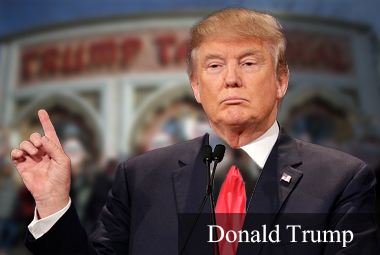 While the strike taking place at The Taj Mahal is well-known and publicized, what is not as widely known is that Unite Here 54 Members voted (96%) to authorize a strike on July 1st against not just The Taj, but also Tropicana, Caesar's, Bally's and Harrah's citing that they have made sacrifices while the times were tough and that they should see increased wages now that those casinos (meaning all but The Taj) are profitable. They further cited the fifty million dollars in bonuses that high ranking executives at CET properties were to get in bonuses as additional fuel for the strike.
A tentative agreement was reached between union members and the CET properties in advance of the strike, with Tropicana later reaching a tentative agreement with Unite Here 54. The Taj Mahal was the lone holdout in the agreement.
For those with years of employment in the Atlantic City casinos, they were particularly incensed with the fact that not only had their benefits (such as health and pensions) been cut, but they had also seen only an average of $0.80/hour in wage increases over the last twelve years.
Approximately two weeks ago, I wrote this article about my experience getting through the protesters.
As well as a companion editorial on our sister site, LatestCasinoBonuses.com highlighting my position that this was not the time to strike against the Taj Mahal.
In both of those articles, I suggested that I might write an article that incorporated the other side of the situation, the side that would suggest that benefits should be restored to the workers, and this article seems an appropriate time to incorporate that argument.
Bob McDevitt is the Unite Here 54 Local President, and has issued a press release offering his opinion of the closure of the Trump Taj Mahal which can be found here.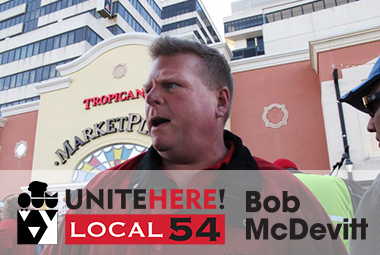 It begins:
"How petty. I would never have thought Carl Icahn was so one-dimensional. The great deal-maker would rather burn the Trump Taj Mahal down just so he can control the ashes. For a few million bucks he could have had labor peace and a content workforce, but instead he'd rather slam the door shut on these long-term workers just to punish them and attempt to break their strike. There was no element of trying to reach an agreement here on Icahn's part; it was always "my way or the highway" from the beginning with Icahn."
Simply click on that link if you want to read the rest of that press release.
The press release from the Taj Mahal, as noted before, stated that the property (effectively Carl Icahn) was losing tens of millions of dollars a month, though elsewhere Icahn has reported that he has lost roughly one-hundred million in eighteen months, and that the strike by Unite Here 54 has utterly left them without a viable path to profitability.
As luck would have it, I was in Atlantic City in the days leading up to the announcement that the Trump Taj Mahal would close as well as on the day that the closure was announced. On the day of the announcement, I spoke with one Taj Mahal security guard who stated he would prefer to remain anonymous, one striker who stated he would prefer to remain anonymous and Ben Albert of Unite Here 54 who is a high-level representative with the union charged with organizing the strike activities.
I will say that the strikers were generally conducting themselves in a more reasonable way in front of the Taj Mahal during my multiple visits to the property on August 1st, 2nd and 3rd. The only memorable occurrence during one of my visits on the first is that, 'Shame on you,' was being yelled at everyone who pulled into the property followed by a chorus of boos. I had considered valet parking, but then decided to use the parking garage (which I had passed) causing me to make a U-Turn which resulted in a chorus of cheers, only to be turned into more heartfelt, 'Shame on you's!' when I went near where the protesters were congregated and U-Turned right back into the property.
I would be lying if I said that, on a return visit to the property later that day, I didn't do the same thing simply because the reactions amused me a little bit. Granted, this is very serious subject matter and the workers will not benefit from the Taj Mahal's closure, nor do they experience an additional benefit if their benefits are not reinstated, but it really did seem to be just a little bit of harmless fun.
Tuesday was a particularly annoying day in the front of the casino because someone had decided to bring along what sounded exactly like a police siren and was blaring it every time someone pulled in. With that said, they did not approach any vehicles on that day, either, nor did they impede the progress of any vehicles. Therefore, I am happy that they have stopped undertaking actions that were the subject matter of my complaints against them in my previous article. I certainly don't imagine that my article had anything to do with it, but whatever it was that caused them to be better behaved, the result that they are is unchanged.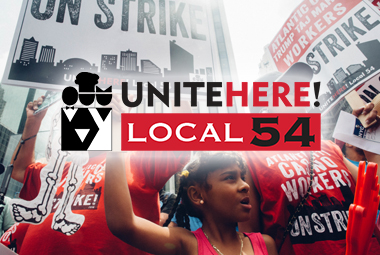 As anyone would imagine, the fake police siren was particularly annoying because it had a serious range, so from about a block and a half away, I thought I was getting pulled over. In fact, it wasn't until I had gotten really close to the property that I realized what the cause of the siren noise was.
During both of those days, none of the protesters on the front entrance or the Boardwalk attempted to disseminate any written information to me. The scene on the Boardwalk, by the way, was virtually unchanged from my previous visit, although, they got rid of all of the drums. Aside from that, it was essentially just the same chanting, song-singing and booing of people who walked in as I experienced last time.
I visited the Taj Mahal twice on the day that the closure was announced, once before the announcement as well as once after. In the front part, there were fewer protesters than usual before the announcement that the Taj Mahal was closing, though the Boardwalk side of the property was about the same as usual. There was no organized jeering of visitors to the property on this occasion, however, so no sirens or, 'Shame on you,' or anything along those lines.
During my visit after the closure had been announced, I arrived to find absolutely nobody in the front of the casino, though all of their stuff was there. I eventually saw a young man making his way towards the casino with one of the large Unite Here 54 signs and asked him, "Where are the rest of you guys?"
He looked at me and replied, "I'm not one of, 'you guys.' The casino is closing, so I think they left, this is just a souvenir."
I spoke to the gentleman for another minute, but he did not have anything else to say that is worthy of mention here, other than he will generally miss the casino.
I parked in the self-parking area and approached the security guard on my way out, after identifying myself and requesting to ask a few questions, he assented provided his name is not mentioned.
Wizard of Vegas: Would you say that Unite Here 54 is responsible for the closure of this property? As much as I may personally like the property, I'm not sure it had a so-called, 'Path to profitability,' either way. Icahn, I guess, could invest substantially, but that would be nothing more than a gamble.
Security Guy: The fact that this place is a dump is responsible for the closure of this property. It's superficially still okay, but just take a LONG look around the place, and you'll see what I mean. There are some major things, but a lot of it is small stuff that the workers could fix for almost nothing if they had a reason to care.
WoV: You say that, but isn't the place staying open a reason to care? If you'll excuse me being blunt, isn't a crappy job better than no job?
SG: I'm really not the best person to ask because I'm a seasonal guy. I don't care if it closes or not because I probably wouldn't be working here next year, anyway. I'd probably be at some other casino. I say, 'Rest in Peace.' I hate to say, 'I don't care,' about the other workers, but I really don't, I don't really know anybody here.
WoV: We have to be talking about a few thousand people, here!
SG: Probably. Some of those jobs will be replaced when the people that go here go to the other casinos, instead. Maybe not all of them, but some, and those will be better jobs with better benefits, apparently. Look around, man, Trump's a dump!
I took his advice and did some looking around, and while I knew it all the time, it became apparent that the property is only superficially nice. In some areas, it doesn't even rise to the level of being superficially nice. If you were to walk out of the parking garage the same way you drove into it and approach the front of the casino, you would see that not only are about half of the lights out, but also, that there are huge holes in the ceiling with exposed wiring and any manner of other things hanging all over the place.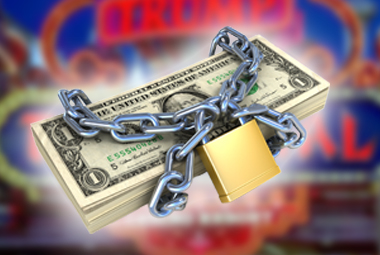 I cannot speak for the building codes in New Jersey, as a whole, nor Atlantic City specifically, but I can speak for fire codes regarding hotels in the State of Ohio, and the Trump Taj Mahal had no fewer than twenty violations just on the walk from the parking garage to the casino. If you were to approach the building after dark, you would also notice that a few of the letters in, 'Trump,' on the main entrance were out on that Wednesday night. If you want to identify yourself as a resort casino, then I must say that your main sign should be properly lit at all times.
WizardofNothing posted a picture of a shattered door on these Forums that, as of Wednesday, had still not been repaired. Furthermore, if you go to any except the most common areas you will notice paint peeling off of the walls as well as several stains on the floors. The self-parking garage has not had the ground and walls powerwashed in so long that your car will be visibly dusty just from being parked in there for more than a few hours.
I would remind everyone that I had a pleasant stay there pursuant to my review.
Though it is difficult to say what the back-of-house areas look like if public (though not common) areas are in such a state of utter disrepair.
It is true that the Taj Mahal has been losing money for a long time, but at some point, you have to wonder if it is because of a lack of reinvestment into the property which would thereby enable it to compete with newer properties out there or those willing to reinvest their revenues.
I made my way to the Boardwalk and found that the front entrance had not been abandoned, there was just an, 'All units available,' call to the Boardwalk because the press was back there. The union members continued to chant this entire time, but rather than march around, they seemed to be following the instructions of the press rather they be to have them all face the Taj Mahal in unison, to pose for individual photos, or things along those lines. I had a few other things to do in the Taj Mahal, so I went directly back in as I had no great desire to watch the protesters pose for glamour shots.
Upon concluding my other business inside, I returned to the Boardwalk to a scene that had died down appreciably. While some members of the press remained, and there were more protesters than usual, it was certainly not as structured or crowded as it had been. I approached one of the protesters as he offered me a flier which says, verbatim: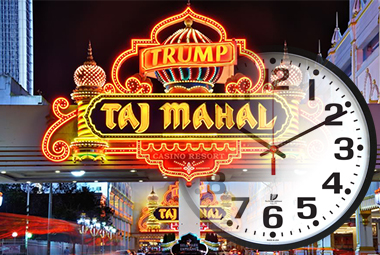 ON STRIKE.
Workers at the Trump Taj Mahal have been ON STRIKE since July 1.
Over 1,000 workers walked out on strike because they are fighting for their families and livelihoods. Workers at the Trump Taj Mahal have had their healthcare, pensions and paid breaks taken away.
DO NOT GO IN TO THE TRUMP TAJ MAHAL CASINO!
#UNITEAC WWW.UNITEHERELOCAL54.ORG
I looked at him and asked whether or not he, personally, worked at the Taj. He said no and I told him who I was and that I was writing an article for WizardofVegas, and then he stated that he wanted to remain anonymous, even though I really didn't have much else to ask him. The only other question I had for him was whether or not he knew of one of the protesters out there at that moment to be working at the Trump, but he said he wouldn't know and directed me to Ben Albert.
In introduced myself to Ben Albert and asked if he would be willing to speak on the record, to which he replied that he would. Given the background noise as a result of the strike and the fact that it was early evening on the Atlantic City Boardwalk to begin with, I told him that I would be paraphrasing most of what he said as it would be near impossible (without any sophisticated buffering equipment) to get what he said verbatim. He informed me that would be fine as long as the intent of what he had to say was not lost.
First of all, I want to say that Mr. Albert was very affable and courteous throughout my time talking to him, and I would have talked to him even longer if a couple (also interested in the subject matter of the strike) had not approached him and I didn't have other things to do that day. With that said, I spent roughly twenty minutes with Mr. Albert and, as stated, this will be a paraphrase of that conversation covering the most relevant parts after getting the usual niceties out of the way:
Wizard of Vegas: First of all, I want to say that I understand the position of the union, but I also understand the position of the Trump Taj Mahal...of Carl Icahn...do you not find it difficult for them to extend these benefits to the employees given that the property has done nothing but lose money for several years?
Ben Albert: What we are fighting for is nothing more than the benefits that the workers at the property used to have. Why can he reach an agreement with us at the Tropicana, (a statement also echoed by President Bob McDevitt) but not at The Taj?
Wizard of Vegas: My understanding is that the Tropicana was losing money and is now a profitable establishment. To that extent, both the property and the workers suffered equally for the time, and the reasonable thing for the Tropicana to do is to give the workers back their benefits now that the property is profitable. That cannot be said for The Taj. The point I am making is that The Taj continues to lose money.
Ben Albert: That's not the employees' fault.
(At this point, I wanted to argue that it theoretically could be partially the fault of the employees, though I kind of got the impression that any such suggestion would result in the end of the conversation and left that point alone.)
Wizard of Vegas: Okay. Let's say it's not the employees' fault, does that not change the fact that the casino has not had a profitable month in forever, continues to lose money, and any closure of the property that would take place would only be hastened by extending a benefit package that the union demands?
Ben Albert: If the property did anything at all to treat its employees well, then I would agree with you.
Wizard of Vegas: Does the property not treat its employees well? And, by the way, I do agree with you guys 100% that paid breaks should not have been taken away, costly health insurance and pension benefits I tend to understand, but losing paid breaks is just ridiculous.
Ben Albert: It is ridiculous. Some would say that the breaks are the, 'Employees' time,' rather than the casino's time, but it's not like they don't have to be on the premises still. As far as the treatment of the employees go, and I know you asked if there are any Taj employees picketing now and I don't believe so, but the housekeepers and servers are all treated like crap. Management is incompetent and places unreasonable demands on them because they are understaffed, the housekeeping supervisors at the Taj don't know their jobs at all and they take it out on the housekeepers. The housekeepers are disrespected in so many ways you wouldn't believe it.
Wizard of Vegas: What about the other properties? Surely, not all of them treat their employees well.
Ben Albert: We currently have agreements in place or tentative agreements with all other Atlantic City properties, so I am not going to go on the record as singling any other property or department of a property out for not treating employees well.
Wizard of Vegas: Would you single any out as properties that DO treat their employees well?
Ben Albert: I would. The Borgata treats its employees better than any of the others, and you said that you are staying at the Golden Nugget, the Golden Nugget treats its people very well and with respect. Resorts here next door is pretty good, too.
(It is not lost on me that all of the properties that were complimented already had labor agreements in place with the union prior to July 1st. Atlantic City consists of the three CET properties, Golden Nugget, Resorts, Tropicana, the Taj Mahal and Borgata and the three properties specifically singled out already had agreements in place.)
Wizard of Vegas: Wasn't the Borgata involved in a lawsuit not that long ago with respect to their policy that the servers could not gain more than a certain percentage of body fat at the beginning of their employment? How well could they really treat people?
Ben Albert: You may know that the result of that lawsuit was the waitresses with legitimate issues won a reward. Other than that, a federal court of some kind upheld that you can have appearance standards. If the servers understand that and agree to it, then that's fine. Other than that, Borgata's employees are treated very well. Everything is very professional there.
Wizard of Vegas: Can't you make the argument that The Taj can't afford the benefits?
Ben Albert: It's not just about The Taj. Listen, we have agreements with all of the casinos in Atlantic City, and The Taj is the only one where that is not the case. I understand the property hasn't been successful recently, but you can't let all of the other properties treat employees one way and then one property treats them differently.
Wizard of Vegas: Even if it is the only property sustaining a prolonged loss?
Ben Albert: Even then. We want our members to make living wages and have living benefits, anybody deserves that. Again, none of this is the fault of the employees. The place is poorly managed, it was poorly managed before Icahn assumed full control and it continues to be poorly managed. If you have unhappy employees, then you will not be successful, if you have happy employees, then you have a chance.
Wizard of Vegas: What about the vote to authorize casinos in Northern New Jersey, why could the union have not given The Taj the opportunity to see how that vote goes before making these demands? A major factor in Icahn's delay in making the necessary investments into the property is the fact that he believes they will be for not in the face of increased competition.
Ben Albert: They could have given the employees the benefits they deserve and waited until November just as easily.
Wizard of Vegas: Do you think any other Atlantic City casinos will close if casinos are authorized in Northern New Jersey?
Ben Albert: If Trump Taj Mahal closes, then that business will go to other Atlantic City casinos with whom we have labor agreements in place. These are labor agreements that have been agreed to by both parties and are not one-sided. Anyway, I think that the visitors to the Trump will spread out among these properties and they will all do even better as a result. It gets a bad actor out of the market and rewards the good actors.
Wizard of Vegas: You said, 'If,' they close. It has been announced. Do you think it is possible that the announced closure is nothing more than a ploy to get the union to back off?
Ben Albert: (Scratching his chin) I guess that's possible, but we will be here until the last day, so that's not going to happen. They will either close or not close, reach an agreement with us or not reach an agreement, but we will be here until they reach an agreement or close the doors, whichever comes first.
Wizard of Vegas: It was suggested to me that Icahn might buy the Revel off of Glenn Straub, that maybe some backroom negotiations are going on. You would think Icahn would have to come to an agreement with the employees there if he wanted to reopen that property, otherwise the press would destroy any hope that property could ever have of success.
Ben Albert: I don't know what's going on there. I guess that's possible, and I would certainly hope he would come to a labor agreement with us at that property as he has at the Tropicana.
Wizard of Vegas: Doesn't it matter at all that the property does nothing but lose money?
Ben Albert: We are not going to accept unlivable working conditions.
Wizard of Vegas: Thank you for your time, Ben, it has been a pleasure.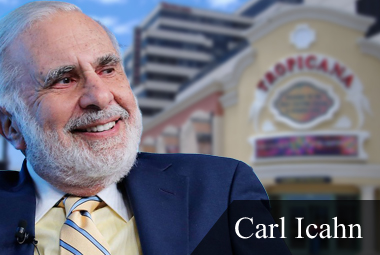 I would suggest that I am now familiar with both sides of the issue and cannot help but continue to side with the Trump Taj Mahal, and unfortunately, by extension, Carl Icahn. The exception to that statement is that I believe the elimination of paid breaks is a patent and inexcusable absurdity. Break time is still time that the employees must spend on or near the premises of the property, so there is no excuse not to be compensating the employees for that time. It doesn't matter how much money the property is losing when it comes to that.
I would also support my statement by pointing out that the union agreed to these concessions back in December of 2014, and a striking difference between the Taj Mahal and the other Atlantic City casinos is the fact that the Taj Mahal is continuing to lose serious money month after month whereas the other casinos can operate profitably. The Taj Mahal essentially has no debt as its debt was to Carl Icahn and was traded for his full ownership of the property, it simply cannot meet its operating expenses and union demands are going to increase those expenses substantially, if met.
I definitely understand the union fighting to get its benefits back from the other casinos, and certainly as an individual employee, (were I not represented by a union---and I personally prefer not to be if it is avoidable) I would demand a reinstatement of my benefits when the business is clearly in a position to be able to give them to me. That's really the thing, though: The other casinos are in a position to do that and the Taj Mahal is not.
Without something major changing, I personally believe that the writing was on the wall for the Trump Taj Mahal to begin with, regardless of anything other than substantial investments by Carl Icahn that would take years or decades to show a positive return, if ever. With that said, it seems that the actions of the union are just preventing what would otherwise be a delay of the inevitable, if The Taj does close, but one would think that it is better for those two to three thousand jobs to exist for as long as possible, in any form.
Furthermore, I think that if the vote went such that Northern New Jersey was permitted to have casinos, then the Taj would be inclined to announce its closure shortly thereafter, but that would at least be another few months that these two to three thousand people would have some kind of job. My main concern is for those employees because, whatever they may make per hour, it is certainly more than zero dollars per hour. While a few of these employees may find jobs in other Atlantic City casinos or elsewhere, there are certainly some people who will end up out of work for the foreseeable future.
I left Mr. Albert and went to Resorts and Tropicana for a few minutes each and both of those properties stood in stark contrast to The Taj. While I would suggest The Taj at least seemed busy, at least compared to many of the casinos in my area on a Wednesday evening, these other two casinos were absolutely packed by comparison. I was also staying at the Golden Nugget during this trip, and that place only seems to slow down at all from perhaps 2a-8a.
For those of you who have visited The Taj, then you will know that it is quite an expansive property both in terms of its gaming floor and other venues. That is one thing that differentiates The Taj from the casinos in my area, it may have more players per seat, on average, than my local casinos...but it probably needs to be at least 75% full every evening just to meet its overhead. It was nowhere close.
For some reason, I was expecting a somber atmosphere inside of the Trump Taj Mahal during my visit almost immediately after the announcement, but it seemed to be business as usual. The calling for the potential $1,000,000 prize (and other prizes for a lesser amount of numbers) for someone whose ticket matched six of six numbers was still going on, and people were hammering at the slots and video poker machines seemingly oblivious to what had just unfolded. There did seem to be fewer cocktail waitresses than usual as I only saw one during the approximately thirty minutes I spent at a machine. For whatever reason, she had a tray full of coffees and I requested a Heineken, "I'll get it to you later," she replied, "Let me get rid of all of this coffee first." I didn't ask what the deal with all the coffee was, I simply told her I'd take a coffee instead.
There were a few security guys congregated near the video poker machines discussing the announcement, but they largely seemed skeptical that the property would end up closing. They seemed to be in the camp that the announcement was made for no reason other than to get the union to back off of its position and call off the strike.
I made my last pass through The Taj on that visit at about 7:00p.m. (after stopping in at Resorts briefly) and the atmosphere hadn't changed much, but I did notice the marked difference between the players/seat ratio at The Taj compared to Resorts, and in retrospect, it had probably been that way on all of my prior visits and I simply hadn't noticed it.
I made my way through Bally's, Tropicana (both briefly) and back to the Golden Nugget. The former two properties had a respectable number of players/seat whereas the Golden Nugget (per the usual) seemed absolutely jam-packed. I eventually returned to the Taj Mahal just after 9p.m. to find a slot floor that was almost completely barren, there may have been one person for every ten seats, at most.
I found it curious that they were replacing some of the light bulbs on the way to the self-park that had been out for at least several weeks (including entire rows of burnt out bulbs) and I asked the maintenance guy why they would replace those bulbs on a property that is closing, his response was, "That's a really good question, I don't know, I just go where I'm told."
The self-park at the Taj Mahal is unique in that individuals are required to either pay the parking fee or present a high-level tier card upfront as opposed to paying when you leave. One sign that the casino is dying that I noticed on my final approach into the garage on this trip was that, just after 9p.m., only one lane was open. The protesters were still outside, but there were only perhaps five of them milling about with their signs in an otherwise disorganized way.
I went and played at Resorts because, if one thing can be said for sure, there is absolutely no point in playing at The Taj anymore just on the possibility that the property does close.
ADT's and comp offers are no longer going to matter because there will be no casino at which to redeem free play or comps in, perhaps, as few as thirty days. While no specific closing date has been stated, the casino has announced that it will close after Labor Day, which could theoretically mean within just a day or two after for all I or anyone else knows.
If the announcement was made for no other purpose than to get the union to back off, then I seriously doubt that the intended result will occur, for one thing, and even if it did, I seriously doubt people are going to frequent a casino that may be imminently closing for reasons already stated. Whether they were right or wrong in striking against The Taj in the first place, there is almost no question that the union will have to carry out their strike against the property.
For one thing, The Taj was not the sole subject matter of the original announcement that the union would strike. The announcement applied, as well, to the Tropicana and the three CET properties, so for the union to relent now would indicate to the other properties that their threat was toothless and there had always been the potential that the union would have never engaged in such a strike in the first place.
Furthermore, and this, I think, is the problem with having one union represent the employees of multiple independent entities, is that the union essentially cannot stand down against the Taj Mahal because it sends a message to other casinos that the union would be willing to stand down to them, as well, in order to preserve jobs even if they are jobs that the union members deem to be substandard. They simply cannot back off at this point.
If there were multiple unions (or none at all) representing each casino's employees individually, (or perhaps one union dealing with CET properties and any other commonly-owned properties that may come into being) then they could negotiate with each property as an individual entity and as the financial condition of the property would make feasible. By having just one union represent many of the casino workers of all of the casinos in the city, they are not in a position to make concessions to some casinos, but not others, lest the other casinos demand the same concessions...whether or not those concessions are actually both warranted and necessitated by the property's financial state.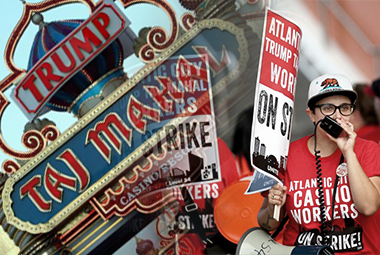 The ultimate result is that the Trump Taj Mahal is probably going to close and the union has virtually no choice but to partially effectuate that closure unless their demands are met, and that is a shame. With the reduced benefits package, The Taj might have an outside chance of survival, perhaps even eventual profitability, or at least enough of a chance that it can justify remaining open for a few more months.
One aspect of the situation that the union likes to cite is the fact that Carl Icahn is a billionaire, and while I do personally believe in a fair distribution of income, the reality is that Icahn did not become a billionaire by investing badly and steadfastly chasing bad money with good. At a minimum, Icahn did seem willing to invest in some property improvements with more to come in the event that the vote did not effectuate casinos being approved in Northern New Jersey. I do not believe that The Taj, in its current form, had any viable path to profitability and survival for the next several years, much less forever...but if it could have went a few more months, then that is a few more months that all of those employees would have been making something.
Anyone who reads the press releases on the union's own website will notice that the initial strike threat seemed to focus on the three CET properties and Tropicana, which were the properties that are now making money. The union focused on having the benefits restored for those properties, and in fact, the Taj was not even mentioned in one of the press releases. That's because The Taj has been doing nothing but losing money, failing to meet operating expenses, and the union knows that.
Ultimately, the closure of the Trump Taj Mahal seemed to be an inevitability to anyone looking at the situation through an objective lens, but what should not have been inevitable is the fact that the Trump would close so soon.
From the standpoint of the union, The Taj closing is probably not what one would call, 'Winning,' whereas, 'Winning,' would be having the benefits restored until the inevitable closure of the property. From the standpoint of The Taj, I would suggest Carl Icahn has decided that the union cinches it with him being done losing money continuing to invest in the property. There can be almost no question that he had considered closing it prior to this strike, but the strike left absolutely no doubt about it.
That leaves the customers and the actual employees of the property, at least, the full-time employees. I did not want to ask anyone for an interview while they were actually on the clock, and unfortunately, I was leaving the next morning and had a ton of stuff to do that evening so I could not offer to meet with any of the full-time employees when they got off, so I can only speculate as to their opinion.
When the union puts the question of whether or not to strike against The Taj to its members, that question is posed to all members of the union, not just those who work at The Taj. In their press release, however, the union did say that over 1,000 workers in various departments of The Taj walked off of the job in protest over the property not reaching a new agreement with the union that the members could agree to.
I would say that a good many employees did not walk off of the job, as is evidenced by the fact that casino operations are largely ongoing, and cocktail service, for one thing, does not generally seem to have slowed down terribly. Cocktail service was certainly fast during my stay at The Taj, which was on the very weekend that the strike began. The employees who continued to work at the property during the strike are the ones I feel sorriest for, the, 'Scabs,' as they are often called in these situations. They are in the most difficult position, though. While I believe that they would certainly like to have all of their benefits reinstated, it is clear that by not joining their union compatriots that they cannot afford to even miss a week's worth of work. If The Taj closes, as it probably will, many of these people are likely to lose a lot more than that.
This closure also affects other low-level employees who are not represented by the union, as well as non-unionized salary employees. Each and every one of these employees is going to lose their job, as well, and they had nothing to do with whether or not the union decided to strike. I understand that it is a fundamental fact that, if a business closes you don't work there anymore, but it is still just as tough to see the livelihood of a non-union employee adversely affected by the closure of the property.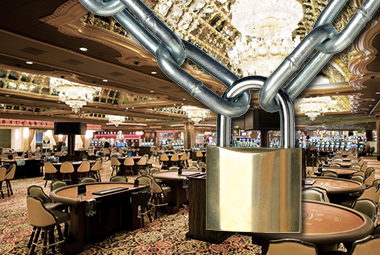 From the perspective of the customers, it is difficult to speak for how most people felt about The Taj. There are certainly those who believe that a casino property owned by a billionaire investor should be able to offer its employees livable pay as well as a substantial benefits package and avoided the property for that reason. There are others, certainly, who just found the place to be a repulsive dump. Whatever the case, the Atlantic City revenue reports would indicate that the Trump Taj Mahal is definitely not a preferred destination for most people.
I do think that any reduction in casinos and room counts is going to be a detriment for both advantage players and recreational players alike, though, regardless of whether or not any of the aforementioned visit The Taj or not.
Just three short years ago, there were twelve casinos in Atlantic City, but with the closure of The Taj, that number will be reduced to a mere seven with three of those owned by the same company. The result of that is likely to be a reduction in playable games for advantage players as there will simply be no need for casinos to offer good games. Bally's, for instance, offers 9/6 Jacks (for quarters) as well as some other good games, but will that continue to be the case if the competition for players dwindles?
There are also going to be fewer hotel rooms that are associated with casinos. That fact is going to impact advantage and recreational players alike as the ADT to generate room offers is likely going to eventually go up. It is possible that a select few casinos will become more liberal, in the short-run as well as during the off-season for tourism, in an effort to get locals and year-round Atlantic City visitors otherwise loyal to The Taj to come to their properties, but in the long run and during busier demand seasons, there is likely to be reduced room and food offers at certain levels of play.
In that sense, as with the comps in virtually any area that experiences decreased competition, almost all players will feel the effects whether or not they know it. Provided it does not result in the closure of any other Atlantic City casinos that may be toeing a fine line financially, the opening of casinos (if authorized by vote) in Northern New Jersey might prove beneficial to Atlantic City visitors as the Atlantic City casinos will have to do something to respond to the new competition.
The final entity that should be considered is the struggling Atlantic City, as a whole. As each casino closes, Atlantic City becomes a less attractive destination than it was before. For anyone who departs The Taj from any of the Boardwalk exits and looks to the left, the first thing that they see is the Showboat which, while the hotel is open, still looks essentially like an abandoned property (especially from the front) and still bears the moniker, 'The Mardi Gras Casino,' despite the fact that the property is not a casino at all. Further down is the shining mirror-like structure of Atlantic City's single biggest failure, and perhaps the biggest failure of any casino anywhere, The Revel. Despite the purchase by Glenn Straub, the Revel remains nothing more than a blazing emblem of failure and disappointment...with a giant golf ball on top.
The Trump Taj Mahal will eventually become nothing more than a skeletal remain of times and successes gone by and gone forever. The elephants will eventually chip and fade and there will come a day when the fountains are nothing more than shallow pools collecting rainwater. The always busy valet entrance (because the self-park is kind of a PITA) will sit dormant as the way will continue to accrue more cracks. The lights that blaze brightly in the night sky as one approaches the property will eventually be turned off for the last time to leave nothing more than a foreboding shadow in the night.
The Boardwalk, effectively, will be condensed even further than it is now with the major foot traffic starting at Resorts rather than The Taj Mahal. The once busy section of the beach near The Taj will end up being nothing other than a place, much like the beach close to Showboat is now, for people looking to get away from the crowd and the noise, as opposed to a part of it.
There will be no short walk from the side entrance of The Taj (which itself has fallen into serious disrepair) over to one of the entrance for Resorts. Having fewer casinos so close together and easily accessible from one another will detract from the effect that Atlantic City may have once had of being a mini-Vegas, but with a beach.
The crowds will all move down as well as the people singing for singles on the benches of the Boardwalk. The cart-pushers will have one less potential stop as they haul around visitors willing to pay for the ride (yes, I may have done that once, but it was REALLY hot and I negotiated a lower price than advertised) and there will certainly not be any people protesting against an empty building gathering dust.
Atlantic City won't be dead, but a larger part of it will have died. The remaining casinos should experience increased profits, at least temporarily, as they divide up some of the customers that contributed to the eighty-five million dollars in casino win that the Taj Mahal enjoyed, but was not enough to make it profitable, between January and June of this year. If those revenues were divided equally, then you would see about two million per casino in additional revenues for those that remain...but Golden Nugget has demonstrated an ability to acquire the gamblers from other Atlantic City casinos that have closed their doors.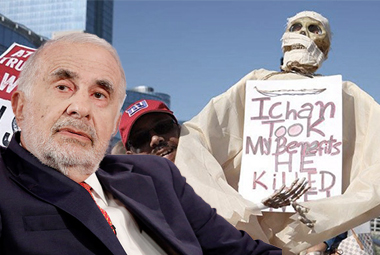 All of these factors will contribute to a city that increasingly gives the appearance of having left its best days behind it, unless, of course, Glenn Straub (or someone who buys it) finds a way to operate the building formerly known as Revel profitably. Even though there will still be destination casinos in the city, arguably a few that compare favorably to Vegas casinos, the overall sense that a visitor to Atlantic City will get is that it is a city that has finished its decline, but is never going to rise up from the ashes again.
While the closure of the Trump Taj Mahal, if it happens, will prove to be a huge disappointment to employees and Atlantic City visitors alike, let it not be forgotten that there is still a lot to love about Atlantic City remaining.
The Borgata stands as a casino that could be compared in the same breath to Las Vegas gems such as the Venetian or the Wynn without the need to blush. The Golden Nugget is one of the liveliest casinos I have ever seen, on weekdays, with respect to the number of players as compared to the number of machines, at almost all hours. Resorts will probably take over as the low-rollers paradise on the Boardwalk, and the Margaritaville side of the casino is actually supremely attractive, though the rest of it is pretty dumpy.
The Caesar's properties are, well, they exist, and I guess some people like them. Tropicana, also owned by Carl Icahn, will round out the side of the Boardwalk that people may say is, 'Opposite Resorts,' as opposed to being, 'Opposite The Taj,' and it remains an attractive and seemingly lively property based on my few and brief visits to it.
The point is that I do not believe that the closure of the Trump Taj Mahal means that Atlantic City has not hit the bottom yet, I think the closure simply represents what the bottom is, albeit delayed. If this is the bottom, though, one might argue that the bottom is not necessarily so bad and there is still a lot of fun to be had in Atlantic City. While I may have experienced my last few visits to The Taj over the last few days, this certainly will not be my last trip to Atlantic City.
Posted by
Mission146