Ranking the Five Ohio Valley Casinos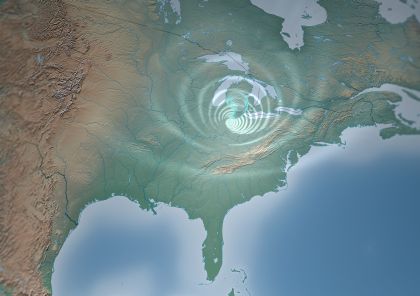 While it is fair to say that the Ohio Valley is far from being the treasure trove of gambling that Las Vegas is, I do think people would be pleasantly surprised by the gaming offerings in this area. I'm actually going to be following the comments section for this Article quite closely, because I expected my opinions to be somewhat contentious.
Essentially, I am going to break down the casinos in this area into five different categories and rate them, they are:
Location
Hotel/Restaurant
Machines
Table Games
Intangibles
Examples of Intangibles are going to be aspects such as, Customer Service, Overall Feel of the Property, Oddities, etc. All five categories are going to be equally weighted on a 1-5 scale. These casinos are going to be rated from best in the area to worst in the area, so, here we go!
1.) The Meadows Racetrack & Casino
Brief History: The Meadows Racetrack and Casino is presently owned and operated by Cannery Casino Resorts. It started out as a racetrack only in the 60's and that has changed hands a few times. Cannery sold the casino to Gaming & Leisure Properties Inc. in 2014, but that process has not yet been finalized. GLPI is a spin-off of Penn National Gaming. It is unknown whether or not the casino will ever be re-branded, but personally, I'd be surprised if it was.
Location: The Meadows Racetrack and Casino is just off of I-79 in Washington, Pennsylvania, it is approximately one mile from the exit in either direction. There are a number of hotels including the attached Hyatt Place, Comfort Inn, Cambria Suites, Holiday Inn, and a few others on the same road as the casino.
In addition to the restaurants inside the property, there is also a Waffle House, Burger King, Wendy's and McDonald's with a half mile of the casino on Race Track Road. Further, there is an outlet mall location, Tanger Outlets, which has a variety of shops as well as a food court.
There was a time when location would get a lower score, mainly because the hotel to which the property is connected (people still say it's a Hell of a walk) was completed just a few months ago, since that has changed, the Location actually improves a bit.
Ultimately, this casino is very convenient to the highway, and has the added advantage of sitting back from the road for easy accessibility whether one wants to use the parking garage or outside parking.
Score: 4
Hotel/Restaurant: The Meadows Casino is home to a food court which has a place for burgers, pizza and calzones, fish and chips, a Starbucks and an ice cream place. In addition to the selection at the Food Court, there is also the Bistecca Steakhouse and The Carvery...which is essentially a buffet.
I would say that all of the dining establishments at the Meadows are consistently average with The Carvery being the only stand out for the value. While the Carvery may not have many selections, given that it is essentially a buffet, the food itself has never failed to satisfy.
While The Meadows, itself, does not operate a hotel, it is connected to a newly built Hyatt Place. I've not had the opportunity to stay, but it's a brand new hotel, so it can't possibly be that bad. People have said that it is quite a walk from the casino to the hotel, though. However, even if you don't feel like staying at the Hyatt Place, The Meadows offers a free shuttle service to any hotel on Race Track Road.
Score: 3.5
Machines: Meadows has the largest gaming floor of any casino on this list and usually tends to be on the cutting edge of having the newest Slot and Video Poker Games. Generally speaking, it is not at all surprising to see a new game at The Meadows and then see it at Rivers a few months later and then at Wheeling Island a year or so after that.
Meadows also tends to be very aggressive in high-limit offerings, not limited to slots. In addition to three other machines on the floor that offer Ultimate X up to the $1.00 denomination, (the highest at Rivers is $0.25 and Lady Luck Nemacolin is $0.05) the High-Limit room also features UX at $2 for three-play or five-play and $5 at three-play. Whatever shortcomings others may find with the offerings, you have to hand it to them for not being afraid to potentially take a hit.
As expected, The Meadows also has a variety of, "Must-Hit," slot machines, although, they are very lacking in any of the classic single-line type games for players who may like those.
Score: 4.5
Table Games: With respect to Table Games, The Meadows probably has the second-busiest Table Games Pit of any of the five casinos on this list, losing only to Rivers. Given that it is the State of Pennsylvania, the Blackjack games are Legislated to be great, and Meadows has a significant offering of six and eight-deck Blackjack games. In my limited experience, the deck penetration seems to be reasonably good.
Other games that can be commonly found at Meadows include: Craps, Roulette, Mississippi Stud, Pai-Gow Poker, Three-Card Poker and EZ Baccarat. While there are Tables for other games, such as Let it Ride, games other than the ones listed do not seem to be open very often.
Score: 4
Intangibles: In terms of intangibles, the customer service at Meadows tends to be better than that of any other casino on this list, across the floor. In fairness, the Players Club could probably improve...significantly...because they have no idea what is going on half the time and are generally unable to answer any questions meaningfully. With that said, the cocktail waitresses are the most pleasant to be found in the area, the service staff at the restaurants and food court all do an excellent job and you can go into the Adios Lounge and talk to a host, at any time, to see if your play warrants anything.
The Table Games staff is second-to-none at this casino and would rival that of most casinos in Vegas.
Other favorable intangibles are ease-of-access for being set back from the road and two sizable parking garages. Further, this is the only casino on this list that offers horse racing year round, if that's your thing.
The only negative intangibles would probably be for non-smokers. While there are non-smoking areas, the entire main floor is open and there is often not a whole lot of square footage between a smoking area and a non-smoking area. Further, the room for higher-tier players, The Clubhouse, allows smoking throughout the entire room. Finally, there are no non-smoking bars with bartop machines.
Score: 4
Overall Score: 4
2.) Wheeling Island Hotel, Casino, Racetrack
I know I'm going to get torn apart for putting this above The Rivers in the comments, but first, give me the opportunity to present my case. In fact, I'm going to compare this directly to The Rivers:
Brief History: Originally opened in 1866, this property served for many decades as a greyhound racetrack and had no other real purpose. During that time, it went by the name of Wheeling Downs. In the 1990's, it was authorized to have slot machines, which were actually coin-dropping VLT's. It now has full Class III slot machines and Video Poker now, Ticket-In Ticket-Out, and Table Games and Live Poker were legalized in 2007.
Location: Yuck.
Wheeling Island is conveniently located off of I-70 near the West Virginia/Ohio border, alternatively, one could also take US-40 to get there. On the actual Wheeling Island, one would then turn South on South York Street and that would lead straight to the casino.
That's the good news.
The bad news is that the casino is absolutely, positively NOT near anything else. Furthermore, some would experience trepidation during the drive across Wheeling Island as it consists largely of broken-down houses and shady characters milling about. Surprisingly, the Island is not nearly as dangerous as it would appear, although, it is one of the few places that probably looks a little safer at night than it does during the day.
Either way, there's not much on the actual Island in terms of restaurants, at least, not within a mile of the casino. There is a gas station, a liquor store, a smoke store and a number of gambling, "Parlors."
Rivers is in Downtown Pittsburgh, great area to walk, but not at night. There's also no hotel at Rivers, so you MUST leave the property, at some point.
Score: 2
Hotel/Restaurant: Surprisingly, especially given the general look and feel of the slot floor (and that's slowly improving) the hotel rooms at Wheeling Island are outstanding! The décor is quite modern and the hallways have a tropical theme. While the channel selection is limited, the rooms feature large flat-screen HDTV's and the beds are extremely comfortable. The showerheads are both adjustable and powerful. The cleanliness of the rooms is absolutely top notch.
The buffet is great, the buffet sucks. It really just kind of depends on when you go...the food is very hit or miss.
The Pointe Steakhouse is, perhaps surprisingly, an excellent establishment for fine dining, and that is most certainly reflected in the prices. However, the service is top notch and everything is cooked to perfection.
The Food Court consists of a deli sandwich and burgers place as well as a pizza place. The pizza place is serviceable, but the deli is actually a very good value with seemingly fresh meats & cheeses and generous portions.
There are a few different bars in the casino, but they are all basically the same. The prices are fairly ridiculous, especially compared to The Meadows.
Again, Rivers has no hotel and the food offerings pale in comparison, believe it or not.
Score: 4.5
Machines: Wheeling Island is actually reasonably close to cutting edge in terms of slot machines, however, their Video Poker offerings are no less than a decade and a half behind. Despite the limited size of the slot floor compared to Meadows or Rivers, Wheeling Island probably has as many, "Must-Hit," machines as either of the two.
One thing that Wheeling Island has on The Meadows is a clearly-defined non-smoking area. Unfortunately, there is no separate bathroom for the non-smoking area AND one cannot get to the non-smoking area without first walking through a smoking area.
That seems to almost defeat the purpose, but I guess players can at least play in a smoke-free area, even if it lacks video poker entirely.
Once again, the bartop machines are located entirely in smoking areas, so there will be no smokeless bar for the players here, or any casino on this list, actually.
Score: 3.5
Tables: The Table Games staff is great, the Table Games staff sucks. Again, it really just depends on the day. The Table Games rely predominantly on Craps, Roulette and Blackjack, though it is not at all uncommon for only Craps/Blackjack to be open, and sometimes just Blackjack. The Blackjack rules, by the way, are nowhere near as good as PA AND the Island seems to have eliminated double-deck Blackjack entirely.
It is fairly common to see other games such as Mississippi Stud, Three-Card Poker and Let it Ride open. In fact, Let it Ride seems to be more popular at Wheeling Island than most casinos I have been to in several years. There are a couple of other multi-purpose tables that don't get much use and they have had a Big Six wheel for a few months that I have never seen in operation...Maybe that's actually a positive statements about the players.
They have a poker room that is perpetually half-dead, and really it is a poker alcove because it is not actually a separate room, like The Meadows, The Rivers or even Mountaineer.
Score: 2.5
Intangibles: This casino is going to score really high in intangibles for having very clearly defined Promotions. Besides, where else are you going to get a free hotel room (Sunday-Thursday) guaranteed for only $1,000 coin-in on machines or $2,000 in Table Games Play? (And they tend to err on the side of rating a player highly)
The New Member offer, which has stood for nearly five years is simple: $20 Free Play, done. Most of the promotions are, earn x points, then this happens. You can earn 50 points for a $0.50 buffet two days a week and the 50 points is the $0.50, so simply put, $250 coin-in on slots is a free buffet and $500 played on Tables.
They have multiple multiplier days every week (Usually Mondays and Saturdays) during which players of differing tier levels (the highest multiplier is 10x) can earn points that can be converted into Free Play. Diamond and Stealth Members get 10x points, which is essentially 2% cash back.
Score: 4.5
Overall Score: 3.4
3.) Rivers Casino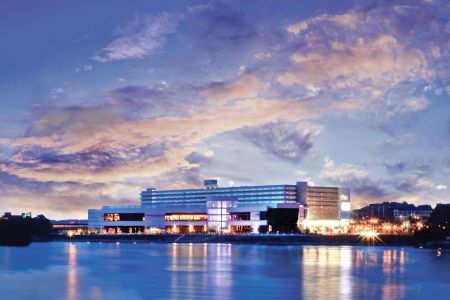 Brief History: Pennsylvania legalized gambling, this casino opened in 2009.
Location: Rivers Casino is located near a few highways, actually, so many, in fact, that I can't even really think of how I get there off of the top of my head. I just get there. It's on the North Shore in Pittsburgh near Heinz Field and PNC Park. Google it. Sorry.
The location is convenient for Pittsburgh Pirates and Pittsburgh Steelers fans if they would like to play or eat at the casino before or after the game. I don't think it is a very convenient location for daytime gamblers because the highway structure in there (tunnels, switches, exits) is a complete mess and traffic is hopeless any day except for Sunday.
With that said, during the daylight hours, there are any number of other attractions and restaurants within a mile or two. At night, no thanks, I choose life.
Finally, Rivers is not terribly convenient to any hotels and I find the parking in the garage, the only choice, to be quite narrow and difficult to get in and out of during busy hours.
Score: 2
Hotel/Restaurant: They don't have a hotel, and there are no hotels that are terribly convenient to the property, so that's done.
Andrew's Steak and Seafood is the Steakhouse that is probably no better than The Pointe at Wheeling Island and is more expensive. The Wheelhouse Bar and Grill does what it says on the box. The buffet is ridiculously expensive and is not anything special. The West End Café has decent quick food, but poor service and it is probably a bit more expensive than it should be. Finally, Ciao is a soup, sandwich and coffee place...it's okay.
Score: 2
Machines: The Rivers is behind The Meadows in terms of having the newest slot machines, and that is combined with not having the classic machines that players at Wheeling Island might enjoy. The Rivers does not have as many Video Poker variants as the Meadows, or as many overall machines, but they do have one or two games that Meadows doesn't such as Spin Poker and Multi-Strike...unless something changed at Meadows recently.
The Rivers Ultimate X machines (five) are downright cowardly for a casino of that size which quarters being the highest denomination. The high-limit room has fewer offerings than the Meadows.
Ultimately, Video Poker is still saving this score:
Score: 3.5
Tables: It's fair to say that Rivers has the best selection of Table Games of any of the casinos on this list. Furthermore, they also see action well into the night, but the minimums are (as a result) higher than those of any other casino. The Blackjack rules are good because the PA Blackjack Rules are good and they have all of the games listed in above casinos, (plus a few other BJ variants) with a key difference being that the games tend to be open.
The Poker Room is the nicest of the casinos on this list, but Meadows is close.
Score: 4
Intangibles: The customer service at this casino blows, property-wide. Cocktail service is essentially non-existent unless one is playing at the Tables. Virtually everyone on property, with a special exception to slot attendants and security have a surly attitude.
The parking garage can often be difficult to get out of, and the spaces are too narrow. The comps at Rivers vary between suck and non-existent. Comps are not at all clearly defined and virtually everyone at the property is either unable or unwilling to answer any questions.
Maybe it is different for whales, but for anyone less than a whale, any other casino on this list is probably a better choice.
Score: 1
Overall Score: 2.5
4.) Lady Luck Nemacolin Woodlands Resort Casino
Brief History: It's a casino at Nemacolin Woodlands Resort, it opened within a few years of PA legalizing gambling.
Location: The location is awful, unless you're specifically going to the resort. It's in the middle of nowhere. The casino is actually very well-lit and has a certain charm about it, almost like an overgrown Dotty's...and I want so badly to like it...but it is really difficult to justify going to middle-of-nowhere Farmington, PA just to visit this resort casino.
I mean, awful. There's a whole lot of nothing anywhere near it, the quickest way to get to/from it involves (blah!) toll roads, and you can't walk from there to anywhere.
Score: 1
Hotel/Restaurant: The Lady Luck Casino itself does not have a hotel, but is affiliated with one of the Nemacolin Woodlands Resort Hotels. It's reportedly very difficult to get a hotel comp and the hotel is prohibitively expensive. Furthermore, there are no chain hotels within anything approaching a reasonable driving distance.
The casino itself only has two dining options, Otis & Henry's Bar & Grill which is, at best, serviceable and The Lone Wolf Express which is basically just sandwiches and bar food.
Otis & Henry's is WAY overpriced for what you get, and the sandwich place is more-or-less reasonable. Drink prices are fairly reasonable.
Score: 2
Machines: There aren't very many machines, and the property is probably a couple of years behind on slots. The Maximum Denomination for Ultimate X is nickels and the Video Poker paytables are abysmal. The denominations on other Video Poker games are also pretty low, but given the size of the casino, it's understandable that they wouldn't want to take a hit.
Score: 2
Table Games: There are a variety of Tables there including Blackjack, Mississippi Stud, Three-Card Poker, Roulette, Let it Ride, Pai-Gow Poker and a couple others. Don't go there expecting anything more than Blackjack, Craps or Roulette to be open at any given time, though. Honestly, Wheeling Island is probably a better bet for Table Games.
Score: 2
intangibles: The customer service, property-wide, is among the best I have experienced anywhere and the casino is, itself, incredibly pleasant.
They have a long-standing $100 loss rebate in which $50 is rebated immediately and the other $50 is a week later. It's not worth it for one person to do because of the drive, though.
Score: 3
Overall Score: 2
5.) Mountaineer Casino, Racetrack and Resort (Snicker)
Brief History: Nobody cares.
Location: Truly in the middle-of-nowhere. Awful. Difficult to get to. Bad roads.
Score: 1
Hotel/Restaurants: The hotel sucks. The fitness room is okay. All of the food sucks.
Score: 1.5
Machines: They are a couple of years behind, twenty years behind on Video Poker, and the guy that deals Three Card Monte in the alley in the Bronx would be embarrassed to offer the paytables.
Score: 1
Tables: The only positive of the property, probably busier than Wheeling Island during the day. The Blackjack Rules blow. And, as with others, don't count on anything except for Blackjack, Craps and Roulette. The dealers are actually pretty good, here, consistently. The poker room isn't awful.
Score: 2.5
Intangibles: Almost everything at Mountaineer sucks.
Score: 1
Overall Score: 1.4
Posted by
Mission146