Introduction
Welcome to the plain vanilla of Las Vegas locals' casinos. Texas Station is quite possibly the most unremarkable casino in Las Vegas. There are no comments about it on the Wizard of Vegas forum, and it's not bandied about as a casino destination. It is hard to find anything terrible or spectacular about it. It simply...is.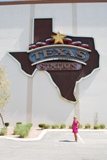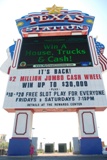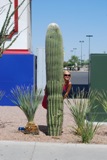 In the Station Casinos pantheon, Texas Station Gambling Hall & Hotel (its proper name) is positioned towards the bottom. Some may disagree, but I would rank it as the second lowest Stations property slightly above or on par with Palace Station, and lower than Boulder, which has renovated rooms and nicer decor. Right across the street from Texas Station is Fiesta Rancho — also a Stations property, but more downscale with cheaper buffet prices.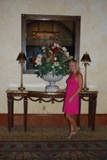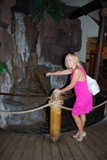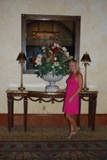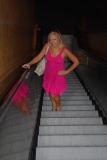 Texas Station often has the lowest room rates on discounter websites like Expedia and Travelocity. Be aware, however, of the $12.99+tax resort fee tacked onto every room night, which makes the true room rate significatnly higher.
You have to drive through some pretty dicey neighborhoods to get there, but the immediate vicinity of hotel is not bad. Texas Station is okay, but I can't find any compelling reason to stay there other than you have friends or relatives in the area, or you enjoy visiting obscure casino-hotels.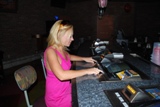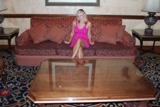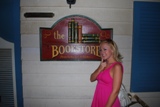 Location/Transportation
Texas Station is located on Rancho Boulevard & Lake Mead in North Las Vegas. If you look at the Google Map, you can see Fiesta Rancho just to the north, and the Wildfire Casino just to the southwest. Both are walkable from Texas Station, and both can be a nice break if you want a change of atmosphere. All three properties use the Stations players card -- the Wildfire is slots only.
Why they picked Texas Station as the name of the casino is beyond me. The steakhouse is called Austin's and there is a Dallas Events Center. Other than that, there is no theming at all besides a statue of a cowboy. Perhaps they were playing on customer's association of the state of Texas with no income tax? If so, I hope a Delaware Station opens next.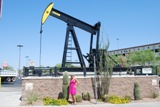 Editor's Note: The Wizard wishes to mention that in his search for something pertaining to Texas, Teddy must have missed this oil derek he and Lisa found while shooting pictures.
The 106 Rancho bus runs from downtown Las Vegas every half hour, and stops right outside Texas Station.
Hotel
The Texas Station hotel is small, unadorned, and basic. There are 200 rooms in an unprepossessing wing of the casino complex. The hotel here is secondary to the rest of the property, and it is obvious they are not expecting many tourists to trek out there and just have the hotel to satisfy Nevada gaming regulations. (There isn't much for tourists to do in North Las Vegas, unless you get a kick out of dodging cars on Rancho in a human "Frogger" game.)
Upon entering, I found the registration desk and had about the fastest check-in ever. It took about 2 minutes. The clerks don't have much to do it seems. She directed me to the hotel area, and I noticed that the hotel doors and paneling were cheap particle board similar to the Hooter's hotel. Not exactly the Wynn, if you are into decor.
The rooms are fine, but have about as much flair as a hospital ward. The television was a cathode ray tube. There is no refrigerator or coffee maker, but there is a safe. Like other Station hotels, they use Tarocco toiletries: shampoo and conditioner. No moisturizer for us temperate climate folks? Guess I'll just turn into a raisin...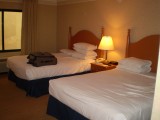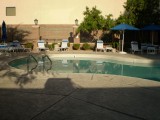 I was given a room on the third floor right next to the elevator, which was convenient. I couldn't get the in-room Internet to work, so I had to call the front desk, who directed me to the Cox Hospitality help line. The Cox people were very helpful, and activated my internet for me, but I had to call them the next day to turn it on again. A minor hiccup that was handled pretty well, I thought.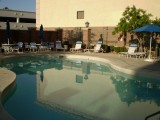 There is a small, kidney-shaped pool right next to the hotel. It is small, and not very busy. There is no hot tub, but the pool is heated. I had a nice swim there, and it was a good place to relax on a chaise lounge. There is no food or beverage service, you ninny. Get your butt over to the Hard Rock if you want a girl in a bikini to bring you $20 drinks.
My room was $17.39 a night, plus a $12.99 per night resort fee. I think this is the closest I've ever seen room cost and resort fees converge. All told, it was $70 for two nights including tax and fees. The Texas Station resort fee includes wireless internet, a daily newspaper (Monday-Saturday), free toll-free and local calls, free access to the fitness center (already free), and free copy and fax service. May I suggest bringing the complete works of Shakespeare to copy during your stay?
Restaurants/Dining
Like the other Stations Casinos, Texas Station offers a ton of dining options, and often duplicating what they have at other Stations. Here is what you can stuff your face with:
Feast Buffet.
Starbucks.
The Grand Café.
Sbarro. (Pizzeria).
Austin's (Steakhouse).
Pasta Cucina.
Texas Star (Oyster Bar).
Baja Fresh (Express Mex.)
Fatburger.
Dairy Queen.
Panda Express
There is a food court in the back of the casino by the movie theater that has the quick service restaurants. As usual, I ate at the Feast Buffet. I am a big fan of their $5 breakfast -- a.k.a., the 200-item value meal. Entering the buffet, I saw security being called to break up a loud verbal argument. Lovely start to the day. This would not be the last spectacle I saw at Texas Station, either. I like to load up on salads at buffets, and this fit the bill. The rest of the buffet was fine, worth about exactly $5. (Stations seems to run their properties very efficiently. There is very little excess value that you can capture, such as generous promotions, high-end buffet items, etc. It is the same with their gambling. Not that that's a bad thing, just that you get what you pay for.)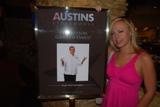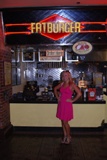 I also had a late night burger and fries at the Grand Cafe. It was $3.99 with a player's card, and they require you to buy a drink, which for a soda was $2.25. Fine. The burger was excellent with bacon and cheese. I usually eat pretty healthy, but I like to splurge in Vegas.
Finally, I walked across the street to Wildfire Casino to try their new restaurant, Wild Burger. I had a coupon for a free burger I got for "liking" them on Facebook. I got a 1/2 pound burger with mushrooms, cheddar, and jalapenos. It was yummy and sinful. I went back the next day for breakfast with another coupon, which was a mistake. Do not try to eat medium-rare meat at 8:30 in the morning unless you have the digestive system of a ruminant -- lesson learned.
I did not try any of the high-end restaurants but they looked exactly the same as the restaurants at other Station casinos. Some of the prices looked high, so I would not eat there unless you were on a comp or coupon. I'm sure the food is fine, and the menus had all the standard crowd-pleasers. The "A-Bar" next to Austin's Steakhouse was an especially nice lounge.
Entertainment
If you demand other amusements besides gambling, Texas Station is here for you. (But really, why are you here if you aren't gambling?) There is an 18-screen Regal Cinemas ($11 adult/$7.50 child/$8.50 matinee before 6 P.M.), a live music venue called South Padre (where a popular cover band, Yellow Brick Road, play on Saturday nights), and a 60-lane bowling center with a snack bar. There is a Kid's Quest fun center to park those unruly kids for $8 an hour while you gamble. There's also a regular video arcade for older kids next to the Regal Cinemas.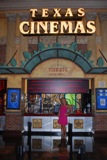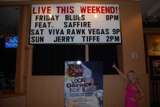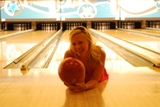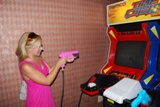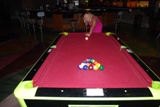 Dallas Events Center presents name touring acts at reasonable ticket prices. The week I was there, the act was Merle Haggard, so I heard "Okie from Muskogee" about 280 times over the course of my stay on the P.A. system. I used to be a Merle Haggard fan...
Casino/Players Club
According the Nevada Gaming Control Board, Texas Station has 2,016 slots, 32 table games, and a 10 table poker room. That's a lot of slots, more than most Strip hotels. The square footage of the casino floor is 123,00 sq. ft., which is huge. It takes a more than a few minutes to walk across the entire casino.
Texas Station caters to the slots player, with an excellent mix of all your favorite reels and video reels including new themed games like Clue and Breakfast at Tiffany's. The table game variety is merely adequate. For both slots and video poker players, Stations' Boarding Pass players club card offers a 0.30% rebate to the player for every dollar put in play. Table games players also supposedly earn points (they always ask for your card to be rated), but once again, I never saw any points registered after my table games play.
For video poker players, the best game is Double Bonus Poker in quarters which returns 100.17% with optimal play. On better paying video poker games (those returning over 100%), you earn a reduced cashback rate which is 1/4th the regular rate. The best game under 100% is Deuces Wild at 99.73% return (in effect 100.03% with the full cashback rate).
Table game rules are as follows: Blackjack
About six or seven tables. The minimums are $3-$5. The $3 game is dealt from a continous shuffle machine, dealer hits soft 17, no surrender for a house edge of 0.64%. The other game is a double deck pitch game, dealer hits soft 17, resplit aces allowed, no surrender for a house edge of 0.40%. Sometimes they bump the minimum up to $10 on the double deck game in the evenings, but you can almost always always find a $5 table available.
There is also one single-deck "crapjack" table where blackjack pays 6:5 rather than 3:2. Unfortunately, this table was crowded every time I saw it. Not to judge people, but I pointed, jeered and yelled "shame on you!" at them every time I passed by.
Pai Gow Poker
Low baccarat-style tables. $5 minimums. Emperor's Bonus and Pai Gow Insurance sidebets.
Craps
$3 minimums at all times with 10x odds. Field pays triple on 12, hard and easy hops pay 30-1 and 15-1, respectively. No quarter chips available.
Roulette
$4 minimum inside/outside. $0.50 chips available. 0/00 American-style wheel. Closed at off hours.
The poker room is small and not very busy, with one or two tables of 3-6 limit going most of the time. There is self-serve coffee, tea and water in the poker room.
The race and sports book is not a nice as other casinos, let alone other Stations, with most of the seats and personal TVs given over to the race bettors. There are no extra-large TV screens.
There is also a bingo room with regular sessions and a linked progressive jackpot with the other Station Casinos.
My own gambling
I did my gambling at both Texas Station and also across the street at Fiesta Rancho. At Texas, I played "Not-so-ugly" Deuces Wild video poker to earn entries for their daily drawing for a car. I didn't win the car, but I did well on the Deuces machine, hitting four deuces twice for $250 each. In this game, though, hitting the deuces will usually only bring you back to even (it is a negative expectation game), so I finished up only a small amount.
I also played craps at both casinos, mostly on graveyard. Unfortunately, I got creamed, suffering a $796 negative variance swing. It just seemed nobody could make a point any session I played. This just goes to show you that in craps, when it goes bad, it can go really bad. I was making one pass line bet of $3 and two $3 come bets with $15 odds on each. I played with break-in dealers at times, but the crews were otherwise very good, and I did learn a lot about cutting checks and payout tricks.
To test the blackjack waters, I decided to play the $3 game at 6:00 A.M. while I had my morning coffee. (Jet-lag!). I pulled up a seat next to a guy who it became obvious within 5 seconds was rip roaring wasted. He may have been ingesting other things besides alcohol, too, I don't know. This player was abusive with the dealers and the floor people, and they were definitely not amused. But they couldn't kick him out -- he had a huge mound of black chips in front of him. He was making two maximum bets of $500 per round and was obviously out of his wits, hardly able to move his chips from his stacks to the betting circle. He hand and arm were shaking and shuddering as he took at least five minutes per round to make a bet. Unfortunately, he was winning most of his bets, and piling up stacks and stacks of black! It was painful and incredible to watch at the same time.
Finally, the pit had had enough and called security on the guy. This was admirable, even though they knew they would not get their money back. (He had about $8K). Security came to the table, and I was impressed at how professional the guards were. They were very polite and asked the guy if they could have a moment of his time. He got rude and abusive, but they did not touch the guy or egg him on. One of the security guards started read him the trespass act: "As an authorized officer of the state of Nevada, I hereby tresspass you from this property..." The last I saw the drunk was when I was cashing in my chips and security was patiently leading him around the casino to cash in his chips and escort him off property. I've never seen an 86, but I though Texas Station handled this one well.
I thought the dealers were above average and all dealt a nice, clean game with good rapport with the players. I did not ask for any comps after my play, although I did use some points for food in the restaurants.
Conclusion
Texas Station is a locals casino that happens to have a hotel. Should you chose it for a trip to Vegas? I would say no, unless you have another reason to be there (e.g., it's Superbowl weekend and everything else is sold out). Positives: Almost everything is done well, employees are friendly, and there are tons of options for activities. Negatives: Location, size, lack of amenities.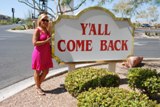 Contact Information
Address: 2101 Texas Star Lane, North Las Vegas, NV 89032
Phone: 702-631-1000
Web site: texasstation.com
Resort and Parking Fees
| | |
| --- | --- |
| Resort fee | $13.50 |
| Parking fee | Free |
Games at Texas Station
| Blackjack | Location | Decks | Min | Max | Soft 17 | DA | DAS | RSA | Surr | Tables | CSM | Party Pit | 6/5 BJ | Video | H. Edge |
| --- | --- | --- | --- | --- | --- | --- | --- | --- | --- | --- | --- | --- | --- | --- | --- |
| Blackjack | North Las Vegas | 1 | 5 | 500 | H | Yes | No | No | No | 2 | No | No | Yes | No | 1.69824 |
| Blackjack | North Las Vegas | 2 | 5 | 500 | H | Yes | Yes | No | No | 4 | No | No | No | No | 0.45688 |
| Blackjack | North Las Vegas | 6 | 5 | 500 | H | Yes | Yes | No | No | 8 | No | No | No | No | 0.63873 |
| Video Keno | Rank | Avg Return | Grade |
| --- | --- | --- | --- |
| Video Keno | 24 | 91.66% | B |