Introduction
The 2023 Major League Baseball season was extremely exciting especially due to the surprising emergence of both the Arizona Diamondbacks as well as the World Series champion Texas Rangers. Congrats to all of the award winners this year!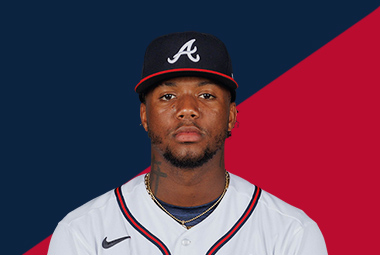 American League MVP Award Winner
Shohei Ohtani was awe - inspiring for the Los Angeles Angels in becoming the first player win the AL MVP Award by a unanimous vote twice. He led MLB in slugging (.654), OPS (1.066) and wRC+ (180). Ohtani's 44 - HRs in only 135 - games were the most in the AL. On the mound, Shohei recorded a .184 opponents' batting average, a 3.14 ERA, and 167 - strikeouts in 132 - innings.
National League MVP Award Winner
Ronald Acuña Jr. racked up a stat line for the ages, establishing the 40 - 70 club with 41 - HRs and 73 - stolen bases on his way to a unanimous NL MVP selection. Acuna Jr. paced the NL in runs (149), hits (217), OBP (.416), OPS (1.012), total bases (383), and wRC+ (170). His remarkable 2023 including three NL Player of the Month honors.
American League Cy Young Award Winner
A two - time Cy Young Award runner - up, the New York Yankees ace Gerrit Cole finally earned the well - deserved hardware in 2023 after leading the AL in ERA (2.63), innings (209), and opponents' batting average (.206). Cole allowed four earned runs over his final five starts, spanning 35 - innings and capped his year with a 2 - hit shutout.
National League Cy Young Award Winner
Batters mustered a paltry .181 / .293 / .286 slash line against the San Diego Padres' Blake Snell, who won the Cy Young for the second time during his big - league career. His 12 - scoreless starts tied for the most by a qualified starting pitcher since 1969. Snell racked up 234 - K's, and his 31.5 % strikeout rate ranked second in the Majors.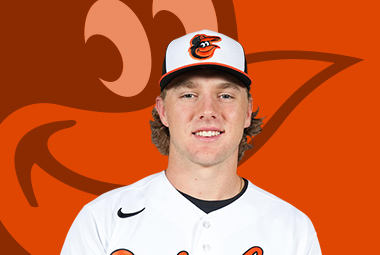 American League Rookie of the Year Award Winner
Gunnar Henderson was a dynamic defender at 2 - infield positions while providing extra - base impact at the plate in earning the AL Rookie of the Year Award. He led both the Baltimore Orioles and all AL rookies in bWAR (6.2) as well as fWAR (4.6) while hitting 28 - HRs, nine triples, 82 - RBIs, and scoring 100 - runs.
National League Rookie of the Year Award Winner
Corbin Carroll's 25 - homers and 54 - steals made him the first 25 - 50 rookie in MLB history en route to leading the Arizona Diamondbacks to the World Series and becoming Arizona's first NL Rookie of the Year Award winner in a unanimous vote.
American League Manager of the Year Award Winner
Two years after his Orioles endured 110 - losses, Brandon Hyde piloted the young Baltimore Orioles of 2023 to 101 - wins and an AL East title to become the franchise's fourth Manager of the Year winner.
National League Manager of the Year Award Winner
In his first year as a big - league manager, Skip Schumaker led the Miami Marlins to the 4th - postseason appearance in franchise history, thanks in part to a 33 - 14 record in one - run games. Schumaker became the fourth Marlins skipper to be named Manager of the Year.
American League Gold Glove Award Winners
C: Jonah Heim (Texas Rangers)
1B: Nathaniel Lowe (Texas Rangers)
2B: Andrés Giménez (Cleveland Guardians)
3B: Matt Chapman (Toronto Blue Jays)
SS: Anthony Volpe (New York Yankees)
LF: Steven Kwan (Cleveland Guardians)
CF: Kevin Kiermaier (Toronto Blue Jays)
RF: Adolis García (Texas Rangers)
P: José Berríos (Toronto Blue Jays)
UT: Mauricio Dubón (Houston Astros)
National League Gold Glove Award Winners
C: Gabriel Moreno (Arizona Diamondbacks)
1B: Christian Walker (Arizona Diamondbacks)
2B: Nico Hoerner (Chicago Cubs)
3B: Ke'Bryan Hayes (Pittsburgh Pirates)
SS: Dansby Swanson (Chicago Cubs)
LF: Ian Happ (Chicago Cubs)
CF: Brenton Doyle (Colorado Rockies)
RF: Fernando Tatis Jr. (San Diego Padres)
P: Zack Wheeler (Philadelphia Phillies)
UT: Ha - Seong Kim (San Diego Padres)
American League Silver Slugger Award Winners
C: Adley Rutschman (Baltimore Orioles)
1B: Yandy Díaz (Tampa Bay Rays)
2B: Marcus Semien (Texas Rangers)
3B: Rafael Devers (Boston Red Sox)
SS: Corey Seager (Texas Rangers)
OF: Luis Robert Jr. (Chicago White Sox)
OF: Julio Rodríguez (Seattle Mariners)
OF: Kyle Tucker (Houston Astros)
DH: Shohei Ohtani (Los Angeles Angels)
UT: Gunnar Henderson (Baltimore Orioles)
Team: Texas Rangers
National League Silver Slugger Award Winners
C: William Contreras (Milwaukee Brewers)
1B: Matt Olson (Atlanta Braves)
2B: Luis Arraez (Miami Marlins)
3B: Austin Riley (Atlanta Braves)
SS: Francisco Lindor (New York Mets)
OF: Ronald Acuña Jr. (Atlanta Braves)
OF: Mookie Betts (Los Angeles Dodgers)
OF: Juan Soto (San Diego Padres)
DH: Bryce Harper (Philadelphia Phillies)
UT: Cody Bellinger (Chicago Cubs)
Team: Atlanta Braves
ALCS MVP Award Winner
Dynamic Rangers slugger Adolis García made history with 15 - RBIs in the ALCS, the most in a single postseason series, with five home runs, including 2 in the decisive Game 7, and he hit .357 (10 - for - 28) en route to series MVP honors.
NLCS MVP Award Winner
In the midst of a historic postseason hitting streak, the Arizona Diamondbacks' Ketel Marte won the NLCS MVP Award after hitting .387 (12 - for - 31) overall in the series, and .421 as the catalyst in the Arizona Diamondbacks 4 - victories.
World Series MVP Award Winner
Corey Seager joined elite company as only the 4th - player in Major League Baseball history to be named the World Series MVP twice after he hit .286 (6 - for - 21) with 3 - home runs, 6 - RBIs, and 6 - runs in 5 - games in leading the Texas Rangers to their first World Series title.
MLB Executive of the Year Award Winner
On the strength of a 101 - win season and the rising the Baltimore Orioles first postseason appearance since 2016, their general manager, Mike Elias, was named MLB's 2023 Executive of the Year. Elias is the first Baltimore Orioles executive to receive that sacred honor, which was first awarded at the conclusion of the 2018 season.
MLB All - Star Game MVP Award Winner
Amid a career year, veteran backstop Elias Díaz propelled the National League to their first Midsummer Classic victory since 2012, launching a go - ahead, pinch - hit 2 - run homer in the 8th - inning en route to becoming the first MLB All - Star Game MVP Award winner in the history of the Colorado Rockies franchise.
MLB Home Run Derby Winner
Vladimir Guerrero Jr. (Toronto Blue Jays)
Sources:
"2023 MLB Awards: Results, analysis on MVP, Cy Young and more", espn.com, November 16, 2023.
Posted by
DavidGreen