Introduction
On Monday, November 6th, 2023 the Chicago Cubs announced that they have just fired manager, David Ross, and they have decided to hire Craig Counsell. The longtime Milwaukee Brewers manager in Counsell was lured to the Chicago Cubs organization with a record - setting 5 - year contract worth up to approximately $40 million.
The moves in which the Chicago Cubs announced last Monday afternoon just so happened to stun the baseball world, which had seen Counsell's return to the Milwaukee Brewers or being hired potentially by the New York Mets as the likeliest outcomes of his future. The Chicago Cubs had previously emphatically and publicly praised Ross as a manager, with the owner of the Chicago Cubs in Tom Ricketts saying on Monday, October 2nd, 2023: "He's our guy." I guess a lot can change in a week's time.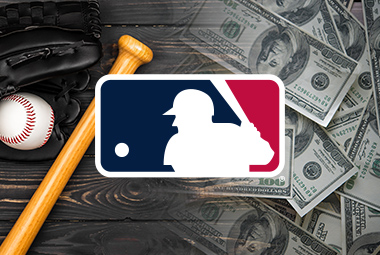 Big - Time MLB Managerial Money
When Craig's contract with the Milwaukee Brewers expired back on October 31st, 2023, the Chicago Cubs moved swiftly to indicate their interest as well as extend a luxurious offer that shattered the salary scale for the current top - shelf Major League Baseball managers. The previous high average annual contract value for a manager was, Terry Francona, with the Cleveland Guardians and his deal was worth up to around $4.5 million per year.
Counsell has been a long - time leader with the Major League Baseball Players Association throughout his 16 - year professional career. Craig has been sought after to lift the average managerial salaries during this MLB free agency period, and the Chicago Cubs sure did oblige him by more than doubling his previous salary of $3.5 million with the Milwaukee Brewers. Counsell lifted himself into an upper - echelon only previously reached by the almighty Joe Torre who managed the New York Yankees during their most recent dynasty.
This move was reminiscent of the 2014 Major - League ball - season, when the Chicago Cubs fired manager Rick Renteria in the middle of his contract and hired Joe Maddon, who 2 - years later led the team to an MLB World Series championship title after 108 - season World Series winning drought.
The Chicago Cubs fired Maddon following the 2019 MLB season, and they turned to Ross, who had retired as a player when he helped lead the Chicago Cubs to the World Series championship back in 2016. The first - time manager, D. Ross led the Chicago Cubs to a National League Central title during the COVID - 19 shortened 2020 MLB season. After a pair of down ball seasons that coincided with the Chicago Cubs trading away core members of their World Series championship title run, they rebounded during 2023, putting up an overall record of 83 and 79 just to lose a possible MLB playoff berth with a late - season dive.
Craig Counsell's Emergence in Chicago
Counsell's hiring brings a much - needed sense of urgency to a Chicago Cubs team with growing MLB postseason aspirations. In his 9 - years as the manager of the Milwaukee Brewers, Counsell won 3 - National League Central titles, and he managed the Brewers to the playoffs in 6 of the past 6 - years, including a division - winning 92 - 70 overall record this past big - league season.
A native of Whitefish Bay, Wisconsin Counsell grew up only 15 - minutes from the Milwaukee Brewers' ballpark, and Craig owns the Milwaukee Brewers record for the most wins with 707 and playoff wins with 7. Their ball club had not been able to replicate their run to Game - 7 of the National League Championship Series back in 2018, going a dismal 1 and 8 in the MLB postseason ever since.
Counsell's overall success as a big - league manager with a low - payroll club like the Milwaukee Brewers has gained him the much - deserved respect and made him a desired option for any MLB team that is looking for a new manager.
Craig was tied to the New York Mets, whose new president of baseball operations, David Stearns, was in charge of Milwaukee's baseball operations for most of Counsell's time in Milwaukee with the Brew Crew. The N. Y. Mets instead went with Carlos Mendoza, the former Yankees bench coach, to replace the fired long - time manager in Buck Showalter. The Cleveland Guardians, who had also expressed interest in Mendoza, chose to go with the two - time All - Star catcher Stephen Vogt in order to fill the void left by the retiring Francona.
The Chicago Cubs' seemingly poaching acquisition of Counsell was seen around the baseball world as a possible contentious move as it aligns with their overall intentions to spend big in free agency during this 2023 - 2024 MLB offseason, and it only adds to a ball club that took a significant step forward last year during the 2023 MLB season after the wise signings of Gold Glove shortstop, Dansby Swanson, as well as outfielder, Cody Bellinger, who ultimately opted out of his contract and was tendered a qualifying offer last Monday.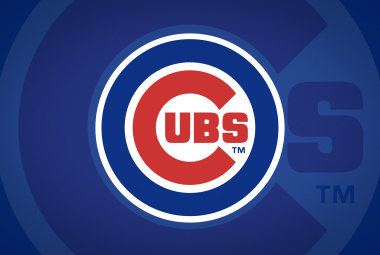 The Chicago Cubs' Minor League System
Chicago's minor league farm system is considered as one of the best in the majors, with center fielder Pete Crow - Armstrong and right - handers Cade Horton and Ben Brown primed to make big - time contributions to the 2024 Chicago Cubs roster, and with outfielders Kevin Alcantara and Owen Caissie pushing to make the big - league club this upcoming spring.
Cubs Returning All - Star Players
The Chicago Cubs will definitely be bringing back their starting pitchers in Justin Steele and Kyle Hendricks, whose $16.5 million club option was just recently picked up by the Cubs, and their squad now boasts 3 - Gold Glovers with Swanson, second baseman Nico Hoerner and left fielder, Ian Happ, all of whom are under contract with the Chicago Cubs through at least the year of 2026.
The Future of the Milwaukee Brewers
The Milwaukee Brewers' future is slightly more muddled now then it was a week or so ago, with their ace in MLB All - Star pitcher, Corbin Burnes, and their shortstop Willy Adames all set and ready to hit the MLB free agency market following the 2024 Major League Baseball season, but their minor league farm system (which has consistently turned out decent and serviceable major league players) could see a surge of promotions among their top minor league prospects.
The Milwaukee Brewers outfielder, Jackson Chourio, is regarded as one of the best ball players in the minor leagues and he could debut early in the upcoming season, just after his 20th birthday.
Also, 3rd - baseman, Tyler Black, could fill that position after the Milwaukee Brewers had to use 7 - players there at that spot this past MLB season. The Milwaukee Brewers right - handed pitcher in Jacob Misiorowski might have the best raw stuff on the mound in the minor leagues at that moment as he jumped right into Double - A in 2023 and could see a similar progression once again during the 2024 MLB season.
The Milwaukee Brewers will bring back most of their team roster from the 2023 MLB season next year, even though the co - ace of their starting pitching rotation in Brandon Woodruff could be non - tendered following him having to undergo shoulder surgery which is expected to keep him sidelined for the majority of the 2024 big - league season, and the Milwaukee Brewers left - handed pitcher, Wade Miley, decided to opt out of his deal for the upcoming 2024 MLB season. So, some changes are lurking in the future of the Milwaukee Brewers ball club.
Media Statements
In a statement recently released by the Chicago Cubs president of baseball operations, Jed Hoyer, stated, "Today we made the difficult decision to dismiss David Ross as our major league manager. On behalf of the Cubs organization, we express our deep gratitude for David's contributions to our club, both on and off the field. First as a player and then as a manager, David continually showcased his ability to lead. David's legacy will be felt in Chicago for generations and his impact to our organization will stack up with the legends that came before him."
Mr. Counsell will be formally introduced at Wrigley Field over the next week according to Hoyer.
Craig Counsell's Baseball Career Achievements, Honors, & Awards
2 - Time World Series Champion (1997, 2001)
National League Championship Series MVP (2001)
Milwaukee Brewers Wall of Honor
Sources:
"Cubs fire David Ross, hire Craig Counsell as new manager", Jeff Passan, espn.com, November 6, 2023.
"Craig Counsell", baseball-reference.com, November 11, 2023.
Posted by
DavidGreen