Introduction
On Tuesday, July 19th, 2022 the 2022 Major League Baseball All - Star Game was played from Dodger Stadium located in Los Angeles, California.
This game was seemingly dictated by solid pitching to go along with a few very timely at bats from several of the key offensive big - league ball players on both the American League as well as the National League.
This year's MLB midsummer classic featured a new and exciting tie - breaking MLB rule change if necessary. If for any reason this year's MLB All Star Game ended up in a tie after 9 full innings of baseball. There would have been a home run derby to decide the winner. I really wish that the National League was able to score a run during the second half of the game in order to force that forementioned decisive home run derby, but unfortunately for all the fans that was not the case.
The American League defeated the National League in the 2022 MLB All - Star Game. This ASG marked the 9th - consecutive All - Star Game victory for the American League which is absolutely crazy and seriously dominant by the A. L.
Although, the National League has won 6 out of the past 10 - Major League Baseball World Series so that somewhat evens the score on all of these MLB All - Star Game beat downs handed out by the American League to the National League.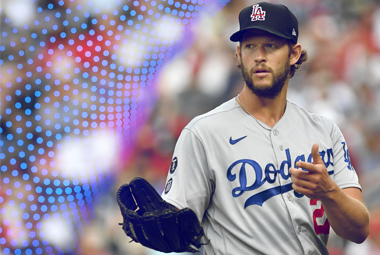 Post - Game Comments from Clayton Kershaw
"I tried to take a minute at the beginning to take it all in and look around, which I usually never do," says the Los Angeles Dodgers living legend starting pitcher and no – doubt Baseball Hall of Famer, Clayton Kershaw, disclosed after the game concluded. "And I think the moment itself, being here at Dodger Stadium, a place where I've been now for 15 - years, to get to do something like this with the best in the world, is really fun. And it was also really personal for me and my family, everybody. I'm excited it's over. I did OK. I got out of there with no runs."
"You can't throw the first pitch of an All - Star Game as a breaking ball," Kershaw stated. "He didn't hit it over the fence, so it was a win, and we can move on. But, yeah, you kind of had to give him a heater there, I think just for everything. Had to do it."
"I just kind of lobbed it over there," Kershaw goes on to say. "I didn't know what pitch to throw yet, so just kind of giving myself a second and I got him."
The 2022 MLB All - Star Game Scoring Plays
All of the scoring from the 2022 MLB All Star Game happened during just two half - innings of baseball. The bottom of the 1st - inning for the National League, and the top of the 4th - inning for the American League.
1st - Inning
Mookie Betts of the Los Angeles Dodgers singled to center bringing in Ronald Acuna Jr. of the Atlanta Braves to score making it 1 - 0 in favor of the National League.
Paul Goldschmidt of the St. Louis Cardinals hit a home run to left center scoring just himself, but putting the National League ball club up 2 - 0 in the bottom of the first - inning.
4th - Inning
Giancarlo Stanton of the New York Yankees hit a 2 - run homer to left center field that brought around Jose Ramirez of the Cleveland Guardians as well as himself making the game tied at 2 - runs apiece.
Byron Buxton of the Minnesota Twins hit a solo home run to left field scoring just himself. That made the score of the ball game: American League: 3 – National League: 2, and that was the final score of the 2022 Major League Baseball All - Star Game.
Box Score
| | | | | | | | | | | | | |
| --- | --- | --- | --- | --- | --- | --- | --- | --- | --- | --- | --- | --- |
| | 1 | 2 | 3 | 4 | 5 | 6 | 7 | 8 | 9 | R | H | E |
| A.L. | 0 | 0 | 0 | 3 | 0 | 0 | 0 | 0 | 0 | 3 | 8 | 1 |
| N.L. | 2 | 0 | 0 | 0 | 0 | 0 | 0 | 0 | 0 | 2 | 5 | 0 |
The 2022 MLB All - Star Game Most Valuable Player Award
The consideration for the MLB All Star - Game MVP is usually given out to the player who either has a nasty game slugging at the plate or the guy responsible for bringing across the tying / winning run of the ball game, and this year was no different. Giancarlo Stanton of the 1st - place New York Yankees won the 2022 MLB All Star Game Most Valuable Player Award for hitting a huge 457 - foot home run during the top of the 4th - inning that scored Jose Ramirez.
That long ball crushed by Stanton broke the shutout the American League side was facing at that moment as the National League was up 2 - 0 at that point in the game. Giancarlo's 2 - very important RBIs on that homer were the only runs that the American League scored aside from the solo home run hit by Byron Buxton immediately following Stanton's bomb all in the 4th - inning of the game last Tuesday night.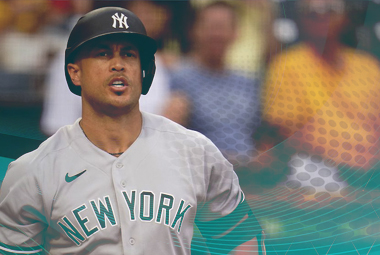 Memorable Night for the Stanton Family
It was an extremely memorable home - coming for Giancarlo, who grew up going to the Los Angeles Dodgers games as he attended Notre Dame High School in nearby Sherman Oaks, CA.
"I would sit in left field and try to scalp tickets, whatever we could afford," Giancarlo Stanton emotionally expressed following the ball game. "To hit one out there is amazing."
Among the very generous 50 - tickets to this game Giancarlo gave out to family and friends for Tuesday night's MLB midsummer classic, there was one mighty special one and that was the ticket he got for his father.
"My pops took me to my first Dodgers game and showed me how to love this game," Stanton went on to say.
"That's probably one of the hardest balls I've seen hit from the on - deck circle," Byron Buxton explained. "I don't even know if you can put it in words how hard he hit the baseball. So, for me to see him in person, be on the same team, finally be up close, it was like, 'Wow.' You know, like, I literally sat down. ... He crushed that!"
Giancarlo Stanton's Baseball Career Achievements, Honors, & Awards
5 - Time MLB All - Star Selection (2012, 2014, 2015, 2017, 2022)
2 - Time Silver Slugger Award Winner (2014, 2017)
Wilson Defensive Player of the Year Award Winner (2012)
2 - Time National League Hank Aaron Award Winner (2014, 2017)
MLB All - Star Game MVP Award Winner (2022)
2 - Time National League Home Run Leader (2014, 2017)
National League RBI Leader (2017)
Gold Medal Winner at the World Baseball Classic (U. S. A.)
Sources:
"Giancarlo Stanton wins MVP, powers American League to 9th straight All - Star Game win", David Schoenfield, espn.com, Tuesday, July 19, 2022.
"Giancarlo Stanton", baseball-reference.com, Wednesday, July 20, 2022.
Posted by
DavidGreen