Introduction
On Monday, July 26th, 2021 the Chicago Cubs have announced that they are trading their great veteran left – handed relief pitcher, Andrew Chafin, to the Oakland Athletics in exchange for a couple of minor league solid prospects. In return for Chafin the Chicago Cubs will receive Greg Deichmann as well as Daniel Palencia.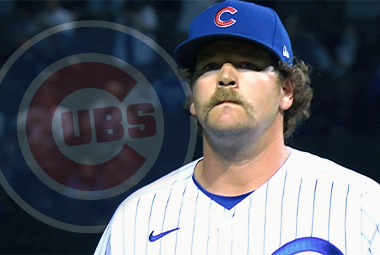 Andrew Chafin
The 31 – year – old Chafin is having an outstanding season, and of the best Major League Baseball seasons of his 8 – year long MLB career. Andrew has only conceded 9 runs all which were earned as well as just 1 home run over the course of his 43 appearances this year for the Chicago Cubs. Chafin has an overall record of 0 and 2 to go along with his impressive earned run average of 2.06 and a WHIP of 0.839. During the 2021 MLB season Andrew has recorded 37 strike outs while only walking 12 hitters over his 39.1 service time of innings pitched this year.
Although Chafin has enjoyed a great deal of success throughout the 2021 Major League Baseball season, he did get roughed up badly during a recent outing at Wrigley Field against the Arizona Diamondbacks. On Saturday, July 24th, 2021 Andrew allowed three runs on two hits as well as walking two other Arizona Diamondback batters. In this losing effort for the Chicago Cubs Chafin failed to record a single out, and this broke his 24 and 1 / 3 scoreless inning streak for the crafty veteran relief pitcher.
Chafin's Major League Baseball career statistics reveal a 3.47 earned run average, an overall record of 10 and 15, 3 saves, and a WHIP of 1.255. Over his 384 games he has pitched in he has compiled 328 strike outs while walking 130 men at the plate. Andrew also contributed to a combined no – hitter for the Chicago Cubs on June 24th, 2021.
Greg Deichmann
Deichmann is a 26 – year – old prospect that bats left – handed and mans the outfield defensively. During his first season playing Triple – A baseball Greg is hitting .300 with 4 home runs and 34 runs batted in (RBIs) for the Oakland Athletics' Triple – A affiliate in the Las Vegas Aviators. Deichmann has recorded an on base percentage of .432 and an on base plus slugging percentage of .881. Greg was selected in the second – round of the 2017 Major League Baseball draft out of Louisiana State University where he played NCAA college baseball for the LSU Tigers.
Daniel Palencia
This 21 – year – old right – handed starting pitching prospect that the Chicago Cubs acquired from the Oakland Athletics in this trade is in the midst of his first professional baseball season. In February of 2020 Palencia signed with the Oakland Athletics as an international free agent coming from Venezuela. This year he has been working with the Class Low – A Stockton Ports of the Oakland Athletics' minor league farm system. During Daniel's rookie year he has compiled a record of 0 and 2, an earned run average of 6.91, 14 strikeouts, and 6 walks throughout his 14 and 1 / 3 innings of work over his 6 minor league starts on the mound for the Stockton Ports.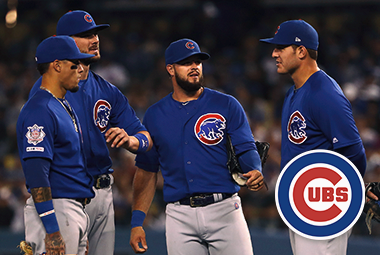 The Future of the Chicago Cubs
Apparently, the Chicago Cubs are in a rebuilding phase with of hope of success in the future. They have traded away Joc Pederson to the Atlanta Braves earlier this month, and now the Chicago Cubs have delt Andrew Chafin to the Oakland Athletics. These will mostly likely not be the only moves the Chicago Cubs make prior to the 2021 Major League Baseball trade deadline of Friday, July 30th, 2021 at 4 p. m. Eastern Time.
The Chicago Cubs have several other big – name ball players that they may try to trade prior to the MLB trade deadline of the 2021 season. These players include first baseman Anthony Rizzo, shortstop Javier Baez, third baseman / outfielder / first baseman Kris Bryant, and the Chicago Cubs closing pitcher in Craig Kimbrel.
All of these guys are playing under the final year of their contract with the Chicago Cubs, and before they head in to the MLB free agency market the Chicago Cubs may trade them in order to pick up more young prospects that they could develop into big league players one day. It is not for sure that all of those players will be sent packing from Chicago by the Cubs as they might want to resign one or more of them, but it seems more than likely that not all four of those guys will be on the Chicago Cubs 2022 Major League Baseball team roster.
Media Statements
"Oakland is getting a really nice pitcher and a really nice human being who goes out and does his job. And a really good teammate," the Chicago Cubs manager David Ross explained to the media following the news of Andrew Chafin being traded to the Oakland Athletics last Monday night.
Sources:
"Chicago Cubs send Andrew Chafin to Oakland Athletics for two prospects", Jesse Rogers, espn.com, July 26, 2021.
Posted by
DavidGreen