Introduction
On Tuesday, August 1st, 2023 Framber Valdez pitched the 16th - no - hitter in the long and illustrious history of the Houston Astros during a 2 to 0 victory for the Houston Astros over the Cleveland Guardians.
Just hours following the Houston Astros reacquiring the ace starting pitcher, Justin Verlander, via a trade with the disappointing New York Mets, Framber allowed only 1 - baserunner on a base on balls during the 5th - inning of the Houston Astros win last Tuesday night, but he still only faced the minimum amount of batters in the contest all thanks to a double play in that 5th - inning of game action.
The 9th-Inning
Gabriel Arias just so happened to ground out to begin the 9th - inning right before Myles Straw lined out to center field. Then Cam Gallagher lined out to Jeremy Pena to record the final out of Valdez's no - hitter and complete game, and it began the celebration by the Houston Astros!
Framber Valdez and his Reaction to Making MLB History
Valdez, who is currently 9 and 7 throughout his 21 - big - league starts this season, raised his arms above his head after the final out of the ball game, and then he clapped as a tremendous smile adorned his face. Framber is the first left - handed starting pitcher to throw a no - hitter for the Houston Astros.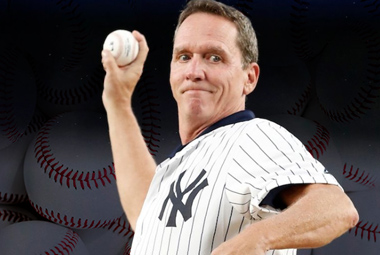 "I just went out there and tried to do the best that I could," the Houston Astros starting pitcher, Framber Valdez, explained through his interpreter. "Just tried to go out there being very positive. When I got to the seventh inning, I thought to myself, 'OK, I think I can finish this game without any hits.' Got to the eighth inning, I still felt good, I felt like it was still the first inning. So, I kept attacking the hitters, trying to do my best out there."
Other Similar No-Hitters
Framber completed the game with a total of 7 - strikeouts on just 93 - pitches, making it the 3rd - fewest pitches in an MLB no - hitter or perfect game since way back in the year of 1988. Darryl Kile needed just 83 - pitches for his no - hitter back in 1990, and David Cone threw only 88 -pitches in his no - hitter back in 1999.
This recent no - hitter by Valdez marks the 3rd in the Major League Baseball so far during this 2023 MLB season. The New York Yankees right - handed starting pitcher, Domingo German, pitched a perfect game in Oakland against the Athletics on June 28th, 2023, and Matt Manning, Alex Lange, and Jason Foley of the Detroit Tigers threw a combined no - hitter versus the Toronto Blue Jays back on July 8th, 2023.
Previous Outing for Valdez
Valdez's gem last Tuesday night, came after he allowed 8 - total hits as well as 6 - runs (both season highs) in 3⅔ - innings of a 13 to 5 loss to the Texas Rangers during his previous pitching outing on the mound. So, this was one hell of a bounce back performance for Framber on the bump for the Houston Astros.
"Obviously, I had a couple rough starts before this one," Valdez goes on to say. "For me the biggest thing was just to continue working hard, continuing my focus, and knowing that I was going to be able to get back to where I was before. ...
"All my pitches felt that they were working today. I was able to throw strikes and I threw strikes without any fear tonight."
The Houston Astros Recent No-Hitter History
This is the Houston Astros first no - no throughout their regular season since Cristian Javier, Hector Neris, and Ryan Pressly all combined to no - hit the New York Yankees back on June 25th, 2022, and the 1st by a single pitcher since Justin Verlander did so against Toronto Blue Jays back on September 1st, 2019.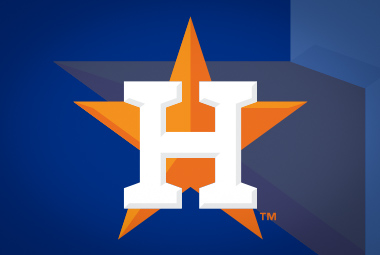 Cristian Javier also managed to start in a combined no - hitter in game 4 of last season's Major League Baseball World Series vs. the Philadelphia Phillies back on November 2nd, 2022. Bryan Abreu, Rafael Montero, and Ryan Pressly also pitched in that ball game.
Kyle Tucker provided the Houston Astros' offense big - time in that one with a 2 - run single in the 3rd - inning of that match up against the Philadelphia Phillies.
Valdez retired the 1st - 12 - batters last Tuesday night, with 6 - punchouts, prior to Oscar Gonzalez getting walked to start the 5th - inning.
Gabriel Arias just so happened to ground out to begin the 6th - inning prior to a line - out by Myles Straw. Cam Gallagher then managed to ground out to end that pesky 6th - inning.
Framber retired all three hitters of the Cleveland Guardians in the 7th - inning on groundouts. The 1st 2 were very routine plays, but Valdez somehow deflected a high chopper hit by Jose Ramirez and Pena's throw to 1st - base just barely beat out Ramirez for the 3rd - out of the 7th.
Valdez struck out Gonzalez to start the action in the 8th - inning, and he retired David Fry and Will Brennan on groundouts to end that inning of this historic ball game. Hopefully now for the Houston Astros their reacquisition of the dominant and spectacular veteran big - league starting pitcher in Justin Verlander will enable the striving Houston Astros to seriously compete for this year's MLB World Series title.
Valdez's Baseball Career Achievements, Honors, & Awards
2 - Time MLB All - Star Selection (2022, 2023)
World Series Champion (2022)
All - MLB First Team Selection (2022)
Pitched a No - Hitter on August 1st, 2023
Sources:
"Astros' Framber Valdez blanks Guardians for MLB's 3rd no - hitter", espn.com, August 1, 2023.
"Framber Valdez", baseball-reference.com, August 2, 2023.
Posted by
DavidGreen