Introduction
Now that spring training has come to a conclusion it is time for all of the 30 Major League Baseball clubs to report back home and prepare for the quickly approaching 2023 MLB opening day that starts on Thursday, March 30th, 2023. Below is a complete guide for both the casual baseball fan as well as for the heavy sports bettors, and it includes a preview of the 2023 MLB season highlighting rule and schedule changes, predictions, odds, and other general information.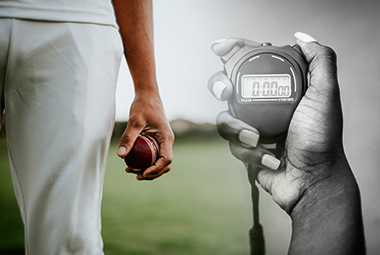 2023 MLB New Rule Changes
Pitch Timer
15 - seconds with bases empty; 20 - seconds with runners on
Hitter gets 1 - timeout per plate appearance; must be in batter's box with 8 - seconds left
Pitchers get 2 - disengagements (pickoff attempts or step - offs) per batter; violations are a balk
Limits on pickoff attempts led to 26 % increase in stolen base attempts in Minors
Pitch timer helped reduce game length by 25 - minutes in the minor leagues last year in 2022
Shift Restrictions
2 - infielders must be positioned on either side of second base when pitch is released
All 4 - infielders must have both feet within the infield when pitcher is on rubber
Shift restrictions increased batting average and decreased strikeouts in Minors while giving players more opportunity to show off their athleticism
Bigger Bases
First, second base, and third base increased from 15 - inch squares to 18 - inch square
Bigger bases expected to have positive impact on player safety
Distance reduced by 3 - inches from home to 1st base and home to 3rd, reduced by 4.5 - inches from 1st base to 2nd base, and 2nd base to 3rd base
Bigger bases reduced injury events near the bases by more than 13 % in the Minors in 2022
2023 MLB Scheduling Changes
Every team will face their four division opponents a total of 14 - times this year, 7 - home and 7 - away games that will account for a grand total of 56 - divisional games for each ball club. All of the 30 MLB franchises will also face the other remaining 10 - teams in their league a total of 6 - times apiece as they will play a 3 - game series at each ballpark.
Rather than 16 - interleague games as in the past, all of the MLB teams will now have 46 - interleague contests on their schedule. 4 - games against their geographic rival as well as 3 - each versus the other 14 - teams of the other league. They will alternate the home ballparks every year.
In terms of the 2023 MLB postseason, 3 - Wild Card positions will now be up for grabs in the new 12 - team expanded MLB playoffs this season.
Predictions by Divisions
AL East
The New York Yankees will most likely win the American League East division of the MLB in 2023, followed by the either the Tampa Bay Rays or the Toronto Blue Jays but it should be a tight race. The Boston Red Sox are more than likely going to record a better record than the Baltimore Orioles as well.
AL Central
The American League Central division seems like it is up for grabs by many of the teams in this mediocre division of the AL. I believe the Cleveland Guardians will have the best chance to finish a top the AL Central followed by the Chicago White Sox and the Minnesota Twins. As usual the Kansas City Twins and of course the Detroit Tigers will most likely finish in the rear of this often highly - contested American League division.
AL West
The defending MLB World Series champion Houston Astros has the best chance of once again winning out in the American League West. The young and exciting Seattle Mariners can maybe make a run at second place in this division, but the Texas Rangers, Oakland A's, and the Los Angeles Angels still are a ways away from being able to contend for an AL West division crown.
NL East
This division is a toss - up between the heavy - spending New York Mets and the highly - talented Atlanta Braves, but don't count out the National League champion Philadelphia Phillies as long as they can get healthy at some point this season. The Washington Nationals and the Miami Marlins will probably be the bottom of the barrel in the NL East throughout the 2023 MLB regular season.
NL Central
The National League Central will most likely fall to the St. Louis Cardinals late in the season once again, but keep your eyes on the rebuilt Chicago Cubs to make a little splash in this up for grabs midwestern MLB division. I still don't have much faith in the Milwaukee Brew crew or the Pittsburgh Pirates at this point, and forget about the Cincinnati Reds being ready to make a run this summer.
NL West
This division should be locked up by either the big - pocket Los Angeles Dodgers or the stacked line - up of the San Diego Padres in 2023. The Arizona D - Backs are still pretty terrible accompanied by the Colorado Rockies, but the San Francisco Giants are always a wild card in this division and who knows they may be able to win the division if the chips fall their way.
There will most likely be multiple ball clubs from the NL West making their way in to the 2023 MLB postseason especially with the newly expanded MLB playoff landscape.
Top 10 Highest - Paid MLB Players in 2023
| Rank | Player | Team | Salary | Endorsements | Total Earnings |
| --- | --- | --- | --- | --- | --- |
| 1 | Shohei Ohtani | Los Angeles Angels | $30M | $40M | $70M |
| 2 | Max Scherzer | New York Mets | $58.33M | $2M | $60.3M |
| 3 | Justin Verlander | New York Mets | $43.3M | $1M | $44.3M |
| 4 | Aaron Judge | New York Yankees | $40M | $4M | $44M |
| 5 | Mike Trout | Los Angeles Angels | $35.5M | $5M | $40.5M |
| 6 | Anthony Rendon | Los Angeles Angels | $38M | $250K | $38.3M |
| 7 | Gerrit Cole | New York Yankees | $36M | $1.5M | $37.5M |
| 8 | Corey Seager | Texas Rangers | $35M | $2M | $37M |
| 9 | Carlos Correa | Minnesota Twins | $36M | $1M | $37M |
| 10 | Stephen Strasburg | Washington Nationals | $33.6M | $200K | $33.8M |
The Odds to Win the Major League Baseball World Series - According to Bovada (as of 3/30/2023)
Atlanta Braves + 750
New York Yankees + 750
Los Angeles Dodgers + 800
San Diego Padres + 850
New York Mets + 950
Toronto Blue Jays + 1200
Philadelphia Phillies + 1700
Seattle Mariners + 1800
St. Louis Cardinals + 2000
Tampa Bay Rays + 2000
Cleveland Guardians + 2500
Los Angeles Angels + 3000
Chicago White Sox + 3500
Milwaukee Brewers + 3500
Minnesota Twins + 3500
Boston Red Sox + 5000
San Francisco Giants + 5000
Texas Rangers + 5000
Baltimore Orioles + 7500
Chicago Cubs + 8000
Miami Marlins + 10000
Arizona Diamondbacks + 12500
Kansas City Royals + 15000
Detroit Tigers + 20000
Cincinnati Reds + 25000
Colorado Rockies + 25000
Pittsburgh Pirates + 30000
Oakland Athletics + 50000
Washington Nationals + 50000
Sources:
"2023 MLB predictions: Wild Cards, Playoffs, World Series, more", espn.com, March 29, 2023.
Posted by
DavidGreen