Introduction
On Monday, February 20th, 2023 the Los Angeles Angels' pitcher, designated hitter, and outfielder, Shohei Ohtani's agent in Nez Balelo has been persistently reserved about his client's contract status, but he has now said that via hinting at something many in the baseball industry has long assumed that Shohei will probably explore the Major League Baseball free agency market, even if it does or does not ultimately result in him returning back to the Los Angeles Angels franchise.
Balelo, who works for the sports agency in CAA Sports, was asked on last Monday if Ohtani would be open to negotiations on an extension for Shohei to remain with the Los Angeles Angels during this year's MLB spring training situations.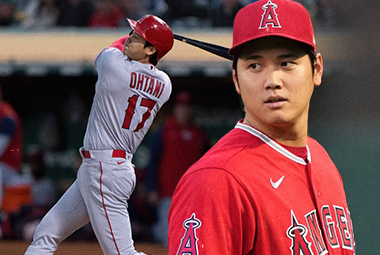 Media Statements from Shohei Ohtani's Agent
"I've always been open to it," Shohei Ohtani's agent, Nez Balelo, explained. "But there's several layers to this one, and Shohei's earned the right to play through the year, explore free agency, and we'll see where it shakes out."
Later on, he was asked to explain if that meant that an MLB spring training deal was unlikely to go down.
"I've said it before, I'll say it again, we're taking one day at a time," Balelo goes on to say. "I'm not putting the cart before the horse on this one."
Potential MLB Deals for Shohei Ohtani
The now 28 - year - old Shohei, has proven his big - league performance as both an elite hitter as well as an elite major - league pitcher over the last several MLB seasons, and he could be granted an MLB free agency contract in the neighborhood of approximately $500 million if he does so choose to accept that deal.
The Los Angeles Dodgers as well as the New York Mets are widely expected to be his most forceful pursuers, but several others may come from MLB franchises such as the Chicago Cubs, the San Francisco Giants, and the Seattle Mariners who could have the payroll possibilities to win into the Shohei Ohtani sweepstakes. The Los Angeles Angels, who chose not to trade the MLB MVP pitcher / hitter last summer, and the Los Angeles Angels would certainly be interested in bringing him back to their team for the upcoming several MLB seasons.
Balelo, would not comment on the situation when he was asked about the status of the negotiations with the Los Angeles Angels or if he has had worked out any applicable talks with the other MLB franchises over the extent of the past few weeks. Ohtani has come off as apparently somewhat neutral when he questioned about playing for the Los Angeles Angels or another team, including during his 1st - sports media outlet sessions during the previous week, but Balelo as well as Ohtani said that he is comfortable with the organization.
Arte Moreno's unconventional decision in order to pull the Los Angeles Angels off of the MLB free agency market and remain as the owner said, "business as usual," according to Balelo.
The Los Angeles Angels have made the MLB playoffs only one - time during the past 13 – seasons, and the Los Angeles Angels have not put together a winning MLB season since the year of 2015, just 3 - years prior to Shohei's Major League Baseball rookie year.
"He's so competitive, like all great players are, so of course they want to experience postseason, of course they'd love to be in the World Series," says Balelo. "But is that the deciding factor? I don't know. We'll just have to wait and see."
Balelo communicated basic optimism in the Los Angles Angels' managements during the 2022 - 2023 MLB offseason, which includes getting several other veteran players that may include Gio Urshela as well as Brandon Drury, the outfielder Hunter Renfroe, starting pitcher Tyler Anderson, and relief pitchers Carlos Estevez and Matt Moore in an effort to deepen the Los Angeles Angels 40 - man team roster.
The Los Angeles Angels front office hopes is that with their added personnel depth with the possibility of pairing the superstar power of Shohei Ohtani, Mike Trout, and Anthony Rendon, the latter of who is recovering from a serious wrist surgery, will at the very least keep the Los Angeles Angels competitive way into the 2023 MLB season.
Showing Ohtani, the ability for them to win around Shohei could be the critical evidence in the Los Angeles Angels' exertions to keep him on the team. If it is, his agent in Balelo will not really say at this time.
"Shohei's been here five - years, now this is his final year," Balelo proclaimed, "and now we have free agency, so of course there's gonna be a lot of questions -- what does he wanna do, where's he gonna go, all of it. And I've said this so many times and Shohei has said it as well -- we really take it day by day, one day at a time.
"I've always wanted him to enjoy this ride that he's on. I've wanted him to embrace it. That's what he's done. We're gonna continue that."
Shohei Ohtani's Baseball Career Achievements, Honors, & Awards
NPB
Japan Series Champion (2016)
5 - Time NPB All - Star Selection (2013, 2014, 2015, 2016, 2017)
Pacific League MVP Award Winner (2016)
2 - Time Pacific League Pitcher Best Nine Selection (2015, 2016)
Designated Hitter Best Nine Selection (2016)
Pacific League ERA Leader (2015)
Pacific League Battery Award Winner (with Shota Ono) (2015)
2 - Time Japan Professional Sports Grand Prize Award Winner (2016, 2018)
WBSC Player of the Year Award Winner (2015)
MLB
2 - Time MLB All - Star Selection (2021, 2022)
American League MVP Award Winner (2021)
2 - Time All - MLB First Team Selection (2021, 2022)
2 - Time All - MLB Second Team Selection (2021, 2022)
American League Rookie of the Year Award Winner (2018)
Silver Slugger Award Winner (2021)
2 - Time Edgar Martínez Award Winner (2021, 2022)
American League Triples Leader (2021)
Commissioner's Historic Achievement Award Winner (2021)
Hit for the Cycle on June 13th, 2019
Associated Press Athlete of the Year Award Winner (2021)
Sources:
"Agent says Shohei Ohtani has right to explore free agency", Alden Gonzalez, February 20, 2023.
"Shohei Ohtani" baseball-reference.com, February 21, 2023.
Posted by
DavidGreen