Introduction
The 2020 National Football League draft will be held in Las Vegas, Nevada from Thursday, April 23rd, 2020 to Saturday, April 25th, 2020. This preview of the 2020 NFL draft will showcase the top available players to be selected, and which NFL franchise that may pick them according to the draft order.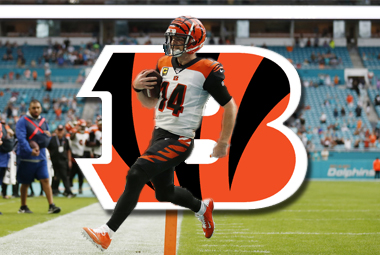 # 1 – Cincinnati Bengals
Joe Burrow – Quarterback – Louisiana State University
As of now the Cincinnati Bengals plan on taking the best NCAA men's football player last season as well as one of the best college football players of all time. Burrow set records for both the NCAA and for the Louisiana State University Tigers. Hopefully he can help the Bengals turn their franchise around and become a winning team in the near future.
# 2 – Washington Redskins
Chase Young – Defensive End – Ohio State University
Easily the best defensive player in this solid draft class full of offensive talent. He should be compared to last year's first round draft pick in Nick Bosa. Bosa who also attended Ohio State made an immediate impact on the defense of the San Francisco 49ers in his rookie season.
# 3 – Detroit Lions
Tua Tagovailoa – Quarterback – University of Alabama
Although the Detroit Lions pledge allegiance to Matthew Stafford as their starting quarterback, they may select Tua Tagovailoa or allow another team to trade up to take the former
QB of the Crimson Tide. We will see as Stafford has been injured lately, and he is not exactly a top signal caller in the National Football League. Tua has been injured quite a bit himself as he is currently recovering from last year's hip surgery.
# 4 – New York Giants
Jeff Okudah – Cornerback – Ohio State University
After releasing cornerback Janoris Jenkins the previous December, the New York Giants could use a quality defensive back such as former Buckeye Jeff Okudah. He could be just what the doctor ordered. Especially since the Giants let go of Pro Bowl DB's prior to the 2019 – 2020 NFL season too. Okudah is the top cornerback in the 2020 NFL draft, and he could help the suffering New York Giants defense.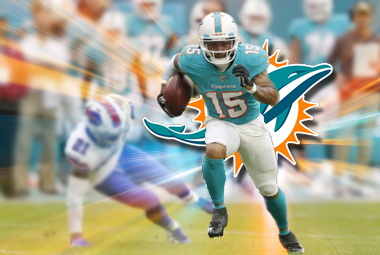 # 5 – Miami Dolphins
Justin Herbert – Quarterback – University of Oregon
The Miami Dolphins currently carry three first round draft selections which happens to be the most in the National Football League. They were unable to tank for Tua last season as most people thought early on last season, but if he is still available at the fifth overall spot they would love to take him. If not, Justin Herbert would be the third best quarterback available according to scouts and football analysts. Herbert has the highest ceiling out of all quarterbacks available in the 2020 NFL draft, and would be a nice choice for the Dolphins if they are unable to acquire Tua Tagovailoa.
# 6 – Los Angeles Chargers
Jedrick Wills – Offensive Tackle – University of Alabama
The Los Angeles Chargers have a deep core of athletes known to be threatening offensive weapons in the NFL, but they need to tighten up their offensive line to protect their quarterback and skill position players. Jedrick Wills is an NFL ready offensive tackle that could step right in and instantaneously help the Chargers offense run like a well oiled machine just like he did with the Crimson Tide.
# 7 – Carolina Panthers
Derrick Brown – Defensive Tackle – Auburn University
The Carolina Panthers may lose a lot of their proven veteran defensive lineman such as Gerald McCoy, Mario Addison, Bruce Irvin, and Vernon Butler all on the free agency market this offseason. Derrick Brown would be a great way to stop the bleeding on that, and he could help the panthers have a strong push from their defensive front three or four.
# 8 – Arizona Cardinals
Tristan Wirfs – Offensive Tackle – University of Iowa
This draft class is loaded with decent offensive tackles, and Tristan Wirfs is definitely one of them. The Arizona Cardinals could use a nice addition to their offensive line in order to help their former number one overall draft pick and young second year quarterback, Kyler Murray, operate under Kliff Kingsbury's offensive scheme.
# 9 – Jacksonville Jaguars
Isaiah Simmons – Outside Linebacker – Clemson University
With last year's trade of superstar cornerback, Jalen Ramsey, they Jacksonville Jaguars could use some talented young defensive players to sure up their defense. I think outside linebacker Isaiah Simmons is the best linebacker available in this draft class.
# 10 – Cleveland Browns
Mekhi Becton – Offensive Tackle – University of Louisville
With the Cleveland Browns quarterback, Baker Mayfield, feeling the heat from the pass rush from opponents last season they should invest in some more offensive lineman. Mekhi Becton is one of the many available in the top ten draft options.
# 11 – New York Jets
CeeDee Lamb – Wide Receiver – University of Oklahoma
Whether the New York Jets go with CeeDee Lamb of the Oklahoma Sooners or Jerry Jeudy of the Alabama Crimson Tide they will not lose and the same goes for the Las Vegas Raiders with the next draft selection. Both are outstanding receivers who really know how to run NFL style offensive routes. Lamb will be a great option for the Jets starting Quarterback, Sam Darnold, to throw to.
# 12 – Las Vegas Raiders
Jerry Jeudy – Wide Receiver – University of Alabama
This wide out is regarded as one of the smartest wide receivers and best route runners in the 2020 NFL draft. If he is still available at the number 12 overall spot the Raiders would be wise to scoop him up. CeeDee Lamb as well as Jerry Jeudy are the two top wide receivers presented to take early, and they both could be highly respected weapons in the National Football League from their rookie season on.
#13 – Indianapolis Colts
Javon Kinlaw – Defensive Tackle – University of South Carolina
Javon Kinlaw really made a name for himself during the Senior Bowl, and is a major force within the defensive front. He will be one of the first overall defensive tackles to be drafted this April. The Colts have a lot of holes to fill especially defensively, and Kinlaw makes a whole lot of sense for them to bet on.
# 14 – Tampa Bay Buccaneers
K'Lavon Chaisson – Outside Linebacker – Louisiana State University
With the possible free agency departure of key defensive players such as Ndamukong Suh, Carl Nassib, Jason Pierre-Paul, and Beau Allen, LSU's K'Lavon Chaisson is a nice fit in the Tampa Bay defense that needs a lot of improvement this offseason. The Buccaneers are a mess right now, and I can only hope they start making wise personnel decisions especially on the defensive side of the ball.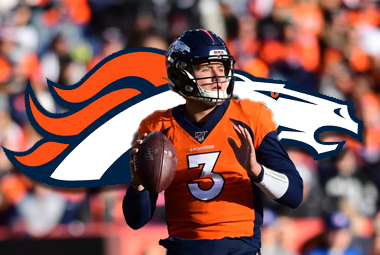 # 15 – Denver Broncos
Josh Jones – Offensive Tackle – University of Houston
This former senior offensive tackle out of the University of Houston has the potential to become an All Pro left tackle in the National Football League. Look for the Denver Broncos to take an offensive lineman early on in this upcoming draft, and Josh Jones is a great option for them.
# 16 – Atlanta Falcons
A.J. Epenesa – Defensive End – University of Iowa
The Atlanta Falcons are in high demand for a strong pass rusher like A.J. Epenesa. They will lose Vic Beasley Jr. to free agency, and Epenesa is a great defensive player that can also fill in at the tackle position if needed. He would bring strength to the depleted defensive line of the Atlanta Falcons.
# 17 – Dallas Cowboys
Xavier McKinney – Safety – University of Alabama
Xavier McKinney is the top rated safety in this draft class, and we all know the Dallas Cowboys are in need of some reliable defensive backs whether it be at safety or cornerback. McKinney would bring an explosive and aggressive style of football to a team that needs to start producing turnovers.
# 18 – Miami Dolphins (via Pittsburgh Steelers)
Andrew Thomas – Offensive Tackle – University of Georgia
Andrew Thomas is another one of the great offensive tackles available in this draft, and the Miami Dolphins could really use one. This left tackle has outstanding feet, and his blocking ability could become a valuable asset for the lowly Miami Dolphins.
# 19 – Las Vegas Raiders (via Chicago Bears)
Kenneth Murray – Linebacker – University of Oklahoma
The Chicago Bears forfeited their first round pick to the Las Vegas Raiders for the trade to acquire Khalil Mack. The Raiders need help defensively as they failed to stop teams late in games last year, and Kenneth Murray is a fine choice. He is a big and physical linebacker that may be able to make an impact on defense upon arrival.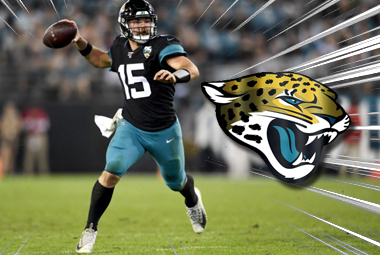 # 20 – Jacksonville Jaguars (via Los Angeles Rams)
CJ Henderson – Cornerback – University of Florida
With the loss of their superstar cornerback, Jalen Ramsey, to the Los Angeles Rams via trade last season the Jaguars should look to get some possible replacements at the defensive back positions. CJ Henderson is considered a natural at cornerback as he has no problem keeping up with the top wide receivers in the college football game. I just hope his ability translates to the professional level that comes with playing in the NFL.
# 21 – Philadelphia Eagles
Tee Higgins – Wide Receiver – Clemson University
This wide receiver was a big time target for Trevor Lawrence and the high powered offense of the Clemson Tigers. With all the injuries and questions surrounding the Philadelphia Eagles wide outs recently it would be a wise decision to draft a solid wide receiver heading into the 2020 – 2021 NFL season. Tee Higgins is just that type of player that could help fill that offensive void the Eagles desperately need to take care of immediately.
# 22 – Buffalo Bills
Henry Ruggs III – Wide Receiver – University of Alabama
Henry Ruggs III ran a 4.27 40 yard dash time at this year's NFL scouting combine which is exceptional speed, and the Buffalo Bills are in need of some more offensive weapons for their young starting quarterback, Josh Allen, to throw to. Ruggs would help any team that drafts him with the deep threat as he can really stretch the field in a big way.
# 23 – New England Patriots
Jacob Eason – Quarterback – University of Washington
Jacob Eason is by far one of the most undervalued quarterbacks in the 2020 draft class. If Tom Brady moves on to another franchise during free agency then Eason would be a nice pick up for the New England Patriots. He has a very strong arm, but his downfall consists of erratic play from time to time. Eason has a high risk high reward factor, but the Patriots know how to develop a young talent like him.
# 24 – New Orleans Saints
Noah Igbinoghene – Cornerback – Auburn University
The New Orleans Saints are stacked to the roof with offensive talent, but they could really use some more help on defense especially in the secondary. Noah Igbinoghene is still developing, but the young cornerback has the potential to be a great player in the National Football League as long as he is willing to put in the effort that it takes.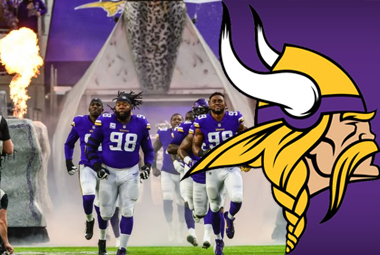 # 25 – Minnesota Vikings
Antoine Winfield Jr. – Safety – University of Minnesota
His father Antoine Winfield Sr. played for the Minnesota Vikings for 9 years, and it would be fitting to see his son succeed there as a defensive back. Winfield Jr. has amazing instinct, and he can read opposing quarterbacks as a ball hawk as well as racking up tackles for his team.
# 26 – Miami Dolphins (via Houston Texans)
D'Andre Swift – Running Back – University of Georgia
In a draft class lacking top level running backs D'Andre Swift definitely stands out as a first round pick for a team that needs to find their ground game like the Miami Dolphins. He would be a great rusher to put behind the Dolphin's possible draft selection of offensive lineman Andrew Thomas who also played at the University of Georgia with Swift.
# 27 – Seattle Seahawks
Justin Madubuike – Defensive Tackle – Texas A&M
The Seattle Seahawks may have to adapt to life without defensive player makers like Jadeveon Clowney, Ezekiel Ansah, Jarran Reed, Quinton Jefferson, and Al Woods who are all entering free agency. While I don't expect all of those guys to leave Seattle, they may need some support up front on the defensive line, and the DT from Texas A&M, Justin Madubuike, would be a great fit there.
# 28 – Baltimore Ravens
Patrick Queen – Inside Linebacker – Louisiana State University
The defending national champion LSU Tigers are going to really miss Patrick Queen next year. I think he is one of the most overlooked linebackers in this draft, and he may very well be taken much earlier than # 28 to the Baltimore Ravens.
# 29 – Tennessee Titans
Yetur Gross-Matos – Defensive End – Penn State University
Yetur Gross-Matos is a superior edge rusher, and the Tennessee Titans could use him. It is hard to define the needs of the Titans until they make their difficult decisions on their big name free agent players such as Ryan Tannehill, Derrick Henry, Logan Ryan, and Jack Conklin.
#30 – Green Bay Packers
Justin Jefferson – Wide Receiver – Louisiana State University
We all understand the need to surround the Green Bay Packers star quarterback, Aaron Rodgers, with some young talented wide receivers for him to target. Justin Jefferson would fit that mold if he does fall to the end of the first round when Green Bay has their first draft pick this April.
# 31 – San Francisco 49ers
Grant Delpit – Safety – Louisiana State University
I would be surprised if Grant Delpit, who was one of the National Champion LSU Tigers best defensive players, was still available at this point in the draft, but if he is take him San Francisco 49ers. He knows how to read and react on the field causing the opposing offense to scramble around.
# 32 – Kansas City Chiefs
Cesar Ruiz – Center / Guard – University of Michigan
The Super Bowl Champion Kansas City Chiefs live and die on the quarterback play of amazing Patrick Mahomes, and they could always use solid pass blockers like the former Wolverine, Cesar Ruiz. He is also versatile as he has experience playing the offensive line from both the center as well as the guard position.
Sources:
"2020 NFL Mock Draft 2.0: Mel Kiper's new first-round predictions for Tua Tagovailoa, more", Mel Jr. Kiper, espn.com, February 18, 2020.
Posted by
DavidGreen