Introduction
This game was worth all the hype and anticipation as the number 2 ranked LSU Tigers faced the number 3 ranked Crimson Tide of Alabama in Tuscaloosa, AL in the eleventh week of the Division 1 College Football schedule. The LSU Tigers won this game against the Alabama Crimson Tide 46-41.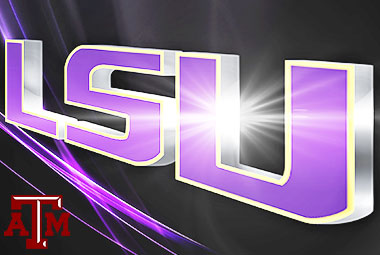 These two SEC powerhouse programs have some serious history, and as a matter of fact LSU had not beaten Alabama over the course of the last 8 match ups. Things definitely changed today under the leadership of head coach Ed Orgeron and superstar quarterback Joe Burrow.
LSU jumped on top of the Crimson Tide from the very beginning and Alabama stayed in the fight to the very end but they came up just short at the end of the highly anticipated game. Tua Tagovailoa was clearly injured as he was limping around on and off the field during this game. He had just undergone ankle surgery around 20 days prior to the event against LSU.
Implications from this Game
Although Alabama lost this game, they will most likely not drop too far in the college football rankings. Assuming that Bama wins their last 2 regular season games they should still be in line to make the final four college football playoffs.
LSU should move up to the #1 ranked college football team. They have a great chance to continue their undefeated season and also make the college football playoffs. Joe Burrow is probably going to win the Heisman Trophy, and he may be the first quarterback selected in the 2020 NFL draft this upcoming April.
If LSU and Alabama face off against each other in the NCAA college football playoffs down the road that should make for an outstanding game. I wonder how the sports betting world would wager on that big time event? One would think LSU would be slightly favored if things go as expected the rest of the 2019 college football regular season.
Remaining Regular Season Schedule for Alabama and LSU
Saturday, November 16th, 2019 (Week 12)
Alabama at Mississippi State
LSU at Ole Miss
Saturday, November 23rd, 2019 (Week 13)
Arkansas at LSU
Western Carolina at Alabama
Saturday, November 30th, 2019 (Week 14)
Texas A&M at LSU
Alabama at Auburn
Media Statements
"He's one of the best we've had here," says LSU head coach, Ed Orgeron. "But we've still got four games left and we're going down the road, we're going to try to win every game and we're going to bring a championship back to Louisiana."
"We're not done yet," Joe Burrow stated. "It's Game 9. We've got three more regular-season ones and the SEC championship. This was never our goal. We've got bigger goals than this."
"He said he could play in the game, he wanted to play in the game and he thought he could go out and do a good job," head coach of Alabama Nick Saban explained. "I think he was a warrior in terms of what he did."
"We don't really control our own destiny, but if we finish the season the right way, we can see where it takes us," says Saban.
Source:
"Joe Burrow leads No. 2 LSU past No. 3 Alabama in 46-41 thriller", espn.com, November 9, 2019.
Posted by
DavidGreen