With the 2023 NFL Draft quickly approaching, now is the perfect time to take a look at the top NFL draft prospects and where they may end up. The 2023 NFL Draft will be the 88th - annual meeting of National Football League franchises to select the newly available and eligible football players. This year's NFL draft is scheduled to begin on Thursday, April 27th, 2023 and finish up on Saturday, April 29th, 2023. It will be hosted in the Plaza right outside of Union Station in Kansas City, Missouri.
Previously the Chicago Bears possessed the first overall NFL draft pick for the first time since 1947, but the Chicago Bears traded the number 1 overall pick to the Carolina Panthers for multiple future draft selections as well as the former Carolina Panthers wide receiver D. J. Moore. The Chicago Bears will now draft in the 1st - round of the 2023 NFL Draft from the 9th - overall spot.
Below are my predictions for the first - few rounds of 2023 NFL Draft as of Friday, April 21st, 2023. These draft positions may change due to trades or deals negotiated prior to the start of this year's NFL draft that will commence on Thursday, April 27th, 2023.
First - Round of the 2023 NFL Draft
# 1 Carolina Panthers (from Chicago Bears)
Bryce Young – QB – Alabama – The Carolina Panthers desperately need a quarterback, and Young seems to be the consensus on the best available QB option from the college football landscape.
# 2 Houston Texans
C. J. Stroud – QB – Ohio State – The Houston Texans also need a quarterback, and Stroud is the second best possibility behind Young to fulfill that need.
# 3 Arizona Cardinals
Will Anderson Jr. – DE – Alabama – The Arizona Cardinals look to fill the void left from the dominant pass rushing threat in J. J. Watt retiring following the 2022 – 2023 NFL season and Anderson Jr. could be the potential answer to come from the 2023 NFL Draft early on.
# 4 Indianapolis Colts
Anthony Richardson – QB – Florida – The Indianapolis Colts are also in need of a starting NFL quarterback and Richardson is a great option for the Colts. Although Anthony is not completely polished, he does have exception potential as a star signal caller if the NFL franchise that drafts him are willing to take a season or two to help develop him at the QB position.
# 5 Seattle Seahawks (from Denver Broncos)
Jalen Carter – DT – Georgia – Even though Carter is currently battling some serious off of the field issues, many people have recently found Jalen to be handling his situation well, and they believe that he can be a major impact player on the defensive side of the football in the NFL.
# 6 Detroit Lions (from Los Angeles Rams)
Tyree Wilson – DE – Texas Tech – Great defensive fit for the Detroit Lions. Like Carter an immediate defensive impact player which the Detroit Lions seem to getting from the NFL draft as they chose wisely last year when they selected the defensive end, Aidan Hutchinson, from Michigan.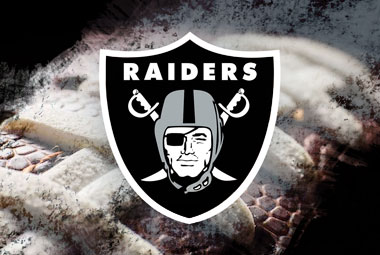 # 7 Las Vegas Raiders
Devon Witherspoon – CB – Illinois – Witherspoon is highly – considered to be one of the very best defensive backs presently available to pick in the 2023 NFL Draft. The Las Vegas Raiders could use a player like Devon to substantiate their defensive secondary.
# 8 Atlanta Falcons
Christian Gonzalez – CB – Oregon – Excellent speed as well as ball hawking ability from this Pac – 10 star defensive back. Fits the mold of the Atlanta Falcons.
# 9 Chicago Bears (from Carolina Panthers)
Peter Skoronski – OT / OG – Northwestern – The Chicago Bears absolutely need to protect their most valuable asset in their QB Justin Fields so Skoronski would be a good pick for Chicago this year.
# 10 Philadelphia Eagles (from New Orleans Saints)
Bijan Robinson – RB – Texas – Although it is often discouraged to take a running back in the first round, Robinson is the best RB available and should go early on in the 2023 NFL Draft.
# 11 Tennessee Titans
Will Levis – QB – Kentucky – Levis is another highly – regarded quarterback eligible in the upcoming NFL Draft. He has an outstanding arm, but needs to stay healthy and protected to be at his best in the pocket.
# 12 Houston Texans (from Cleveland Browns)
Jaxon Smith – Njigba – WR – Ohio State – The Houston Texans could capitalize on selecting both Stroud at quarterback as well as Smith – Njigba at wide receiver in the first round of the 2023 NFL Draft. Both of them were successful working together as play – making teammates at the Ohio State University. The Houston Texans have been in need of quality offensive threats ever since they lost DeShaun Watson and DeAndre Hopkins.
# 13 New York Jets
Broderick Jones – OT – Georgia – The New York Jets may have to trade their first – round draft pick in order to satisfy the Green Bay Packers needs if the deal for Aaron Rodgers is able to get worked out prior to the 2023 NFL Draft, otherwise Jones is a solid and versatile offensive lineman that play either the right or left side of the center if needed.
# 14 New England Patriots
Paris Johnson Jr. – OT – Ohio State – Protecting Mac Jones should be a priority of the New England Patriots as they look for an available candidate to draft for that role. Johnson Jr. works well with the Belichick friendly two – tight end sets too.
# 15 Green Bay Packers
Dalton Kincaid – TE – Utah – The Green Bay Packers could use some more offensive weapons to surround Jordan Love with if Aaron Rodgers does ultimately decide to leave Wisconsin for a new home this NFL season. Kincaid would relieve a lot of the pressure for Love as a blocker and a pass catcher off of the line of scrimmage.
# 16 Washington Commanders
Darnell Wright – OT – Tennessee – Great right tackle for the Washington Commanders to draft this year.
# 17 Pittsburgh Steelers
Zay Flowers – WR – Boston College – Zay plays all wide out positions and make plays either inside or outside. His agility gives defenders a hard time to bring him down after the catch as well. He would be a nice addition to the acquisition of Allen Robinson who the Pittsburgh Steelers picked up through trade during this 2023 NFL offseason.
# 18 Detroit Lions
Calijah Kancey – DT – Pittsburgh – This addition to the already proposed defensive line through the NFL draft over this year as well as last year would enable the Detroit Lions to cause great havoc for their opposing quarterbacks, running backs, and their overall offense.
# 19 Tampa Bay Buccaneers
Lukas Van Ness – DE – Iowa – Van Ness would work excellent in the Tampa 3 – 4 defensive scheme they are known for running.
# 20 Seattle Seahawks
Nolan Smith – OLB – Georgia – Smith brings great linebacking instincts to a potential NFL franchise such as the Seattle Seahawks who are looking to replenish their defensive prowess. Nolan has the speed and body control to change directions on a dime, and could rush off the edge well on blitz packages.
# 21 Los Angeles Chargers
Jordan Addison – WR – USC – The L. A. Chargers would love to add this dynamic wide receiver to their offensive game plan as Justin Herbert slings the ball all over the gridiron.
# 22 Baltimore Ravens
Emmanuel Forbes – CB – Mississippi State – The Baltimore Ravens could always use more defensive fire - power as their philosophy revolves around running the ball and playing sound defense.
# 23 Minnesota Vikings
Joey Porter Jr. – CB – Penn State – A quality cornerback might be just what the Minnesota Vikings need in order to control the end of a close football game in which they are often involved in especially towards the end of the regular season and into the NFL playoffs. Porter Jr. would be a nice defensive addition to their locker room.
# 24 Jacksonville Jaguars
Michael Mayer – TE – Notre Dame – Notre Dame has been known for producing big strong pass catching tight end just like Mayer who the Jacksonville Jaguars would love to use blocking as well as catching passes in the NFL.
# 25 New York Giants
Deonte Banks – CB – Maryland – Banks is not the best available cornerback in this year's NFL Draft, but the New York Giants find themselves in an unfamiliar spot being one the last picks of the first round. If they can't land a solid WR then Deonte may be a great resource to pick up as good cornerbacks are always comforting to any NFL head coach.
# 26 Dallas Cowboys
Quentin Johnston – WR – TCU – This wide out would be a valid draft pick if the wide receiver, Michael Mayer, is already scooped up by another NFL franchise during the first round of the 2023 NFL Draft.
# 27 Buffalo Bills
Trenton Simpson – ILB – Clemson – Mr. Simpson is a bad man. It would be wise for the Buffalo Bills to pick up a linebacker like this after the Cincinnati Bengals destroyed them last season during the NFL playoffs.
# 28 Cincinnati Bengals
Julius Brents – CB – Kansas State – Brents size and strength set him apart from other smaller cornerbacks in this NFL draft class, but scout do worry he doesn't have the speed necessary to keep up with the big boys in the league. His physicality is his strong suit so hopefully his new home in the NFL also has some good quality safeties over the top as well.
# 29 New Orleans Saints (from San Francisco 49ers / Miami Dolphins / Denver Broncos)
Bryan Bresee – DT – Clemson – This defensive tackle pick is up in the air as the New Orleans Saints could go a variety of different ways, but Bresee is deserving of being a first – round selection in this NFL draft class.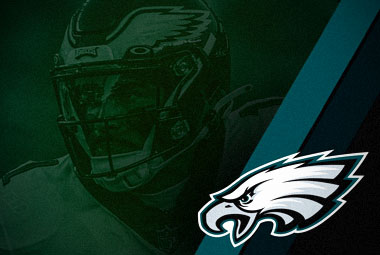 # 30 Philadelphia Eagles
Myles Murphy – DE – Clemson – Murphy could help replenish the Philadelphia Eagles defensive line that dominated all the way to Super Bowl LVII last season.
# 31 Kansas City Chiefs
Will McDonald IV – OLB – Iowa State – The Kansas City Chiefs have a stacked and very talented roster, but you could always use more defense especially with an offensive minded team such as the Kansas City Chiefs. McDonald's speed pass rushing capabilities are what NFL franchises look for in a decent outside linebacker.
Sources:
"2023 NFL Mock Draft: C. J. Stroud, Anthony Richardson fall below top 10; three defenders go in first five picks: What if quarterbacks fall in the draft? It's still hard to pull off but it can happen!", Will Brinson, April 20, 2023.
Posted by
DavidGreen