Introduction
Earlier this week the Cleveland Browns and Kevin Stefanski came to an agreement on a five year contract to be the next head coach of the Browns. Stefanski is the 18th head coach of this franchise and the 10th since the Browns' 1999 expansion return. The previous four head coaches have lasted only 2.5 years or less in Cleveland. The last 20 years this organization has been extremely unsuccessful as well as highly dysfunctional.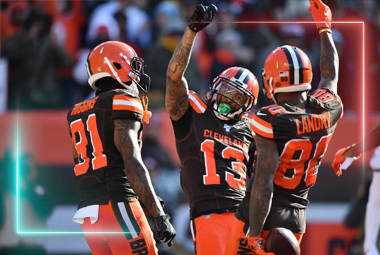 Kevin Stefanski's Coaching Resume
University of Pennsylvania [Penn] (2005) - Assistant Director of Football Operations
Minnesota Vikings (2006–2008) - Assistant to the Head Coach
Minnesota Vikings (2009–2013) - Assistant Quarterbacks Coach
Minnesota Vikings (2014–2015) - Tight ends coach
Minnesota Vikings (2016) - Running backs coach
Minnesota Vikings (2017–2018) - Quarterbacks coach
Minnesota Vikings (2018) - Interim offensive coordinator
Minnesota Vikings (2019) - Offensive coordinator
Cleveland Browns - Head Coach (2020-?)
The Cleveland Browns 2019 – 2020 NFL Season
The Browns finished third out of the four teams in the weak AFC North division with a final record of 6 and 10. Many NFL analysts predicted the Browns to make the playoffs last season and some went as far as saying they would contend for a Super Bowl championship before the newly assembled team every played a game together. As seen with the stats below the Cleveland Browns were ranked in the bottom half of the National Football League on both sides of the ball.
| | | | Tot Yds & TO | | | | | Passing | | | | | | | Rushing | | | | | Penalties | | | | | | Average Drive | | | | |
| --- | --- | --- | --- | --- | --- | --- | --- | --- | --- | --- | --- | --- | --- | --- | --- | --- | --- | --- | --- | --- | --- | --- | --- | --- | --- | --- | --- | --- | --- | --- |
| Player | PF | Yds | Ply | Y/P | TO | FL | 1stD | Cmp | Att | Yds | TD | Int | NY/A | 1stD | Att | Yds | TD | Y/A | 1stD | Pen | Yds | 1stPy | #Dr | Sc% | TO% | Start | Time | Plays | Yds | Pts |
| Team Stats | 335 | 5455 | 973 | 5.6 | 28 | 7 | 305 | 318 | 539 | 3554 | 22 | 21 | 6.1 | 180 | 393 | 1901 | 15 | 4.8 | 90 | 122 | 1106 | 35 | 182 | 34.1 | 14.8 | Own 29.3 | 2:36 | 5.47 | 29.7 | 1.84 |
| Opp. Stats | 393 | 5785 | 1014 | 5.7 | 20 | 6 | 345 | 318 | 513 | 3470 | 25 | 14 | 6.3 | 184 | 463 | 2315 | 19 | 5 | 124 | 107 | 836 | 37 | 179 | 36.9 | 11.2 | Own 28.0 | 2:39 | 5.7 | 31.6 | 2.07 |
| Lg Rank Offense | 22 | 22 | | | 26 | 5 | 26 | | 19 | 22 | 19 | 30 | 17 | | 22 | 12 | 15 | 4 | | | | | | 18 | 7 | 8 | 21 | 28 | 22 | 19 |
| Lg Rank Defense | 20 | 22 | | | 19 | 27 | 25 | | 3 | 7 | 17 | 8 | 17 | | 28 | 30 | 28 | 30 | | | | | | 16 | 17 | 12 | 12 | 11 | 18 | 21 |
Cleveland Browns Key Personnel
The Cleveland team is led by their starting quarterback Baker Mayfield who is entering his third NFL season. After an impressive rookie campaign where Baker put up fantastic numbers, he followed that up with an extremely disappointing 2019 – 2020 regular season. Much like Mitchell Trubisky of the Chicago Bears he heavily digressed following a very strong and promising start to his NFL career. His completion percentage, QB rating, touchdown to interception ratio, and many other statistical categories all plummeted in Mayfield's second year as the Browns quarterback. This is hard to understand as he had even more offensive weapons to utilize with the offseason acquisitions Cleveland landed prior to last year.
One of those big name players the Cleveland Browns added to their talented roster was the All Pro wide receiver Odell Beckham Jr. The former New York Giant also suffered a rough 2019 on the gridiron. His numbers took a big dive, and he is supposed to be one of the best wide outs in the NFL.
Beckham Jr. did make quite a lot of headlines during the LSU Tigers national championship celebration. He was handing out wads of cash to LSU players on the field in front of the media coverage which may violate NCAA rules. He also got arrested for slapping a New Orleans cop in the ass. Odell needs more attention than a baby and he seeks it out in all the wrong ways.
The Cleveland Browns best offensive player last season was Jarvis Landry. The star wide receiver was one of the few members on this team that was productive, and hopefully he continues his strong efforts in the 2020 – 2021 NFL season.
Their ground game is covered with solid running backs such as Kareem Hunt and Nick Chubb. They both can steam roll defenses, but they were not utilized to their potential last season. The Browns were often trailing in games forcing them to pass almost every down as they tried to comeback in most of the matchups.
Their most valuable defensive player is Myles Garrett. The aggressive pass rushing defensive end can give his opponents fits on the field, but he was most well known last year for his altercation with the quarterback of the Pittsburgh Steelers Mason Rudolph. Garrett infamously swung a helmet hard into the bare head of his rival competitor.
It is no surprise that this team lacks discipline which hopefully can be installed with the arrival of the new head coach of the Browns, Kevin Stefanski. He will need to change the losing and possibly lazy culture that has been lingering around the Browns as of late. I do believe that Stefanski will be exponentially better than the last head coach in Cleveland, Freddie Kitchens.
Stefanski will game plan better, call more effective plays, eliminate stupid mistakes that hurt the team on and off the field, etc. He has a solid reputation for being an offensive genius and can enable Baker Mayfield to improve and develop at the quarterback position. Stefanski has already been praising Baker saying that he is as accurate as they come, and that the sky is the limit for the kid. Only time will tell how things transpire in Believeland aka the mistake by the lake. Good luck to Kevin Stefanski as this franchise seems to be cursed over the last couple decades.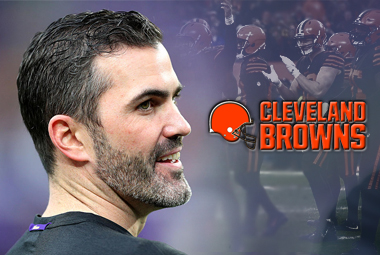 Media Statements
"We were looking for a strong leader of this football team, a very bright coach with a high football IQ, who could establish a strong understanding of what he expected of his players, hold them accountable and confidently navigate the challenges and opportunities that present themselves throughout a season," owners of the Cleveland Browns Dee and Jimmy Haslam revealed. "Kevin exemplifies these qualities and more.
"He has a tremendous ability to relate well and communicate well with his players, has experienced many coaching facets of a team, and understands how to put them in the best position to succeed while also establishing a winning culture."
"It's very exciting obviously for me and my family," says Kevin Stefanski. "We're really looking forward to moving out here and getting situated in Cleveland and the adventure of it all. From my professional level, I just could not be more eager to get to work with this group. We have some really good players here. We have some outstanding people in this building. I know we have to add a GM and add some more pieces to this puzzle.
"The eager part for me is to get to work, buckle down and start to put together a program. Before you know it, the players are back in the building and we're going to be putting a system together offensively, defensively, etc. That's the fun part, when these guys get back in this building."
"When I moved out there in 2006, it was never, 'Hey, I'm going to be here for the next 14 years and then I'm going to leave to be the next head coach of the Cleveland Browns.' That was definitely not the grand plan," Stefanski explained. "My grand plan was just to show up every day and do my job to the best of my ability. That organization holds a special place in my heart.
"They have great ownership. There's tremendous people throughout that building starting with the GM, head coach are just really good people. To be able to have been there and grow as a person, grow as a coach is incredible."
"I chased this thing and never knew where it was going to lead," Stefanski expressed. "It led through the Vikings and spent great years there, impressionable years for me being able to coach multiple positions and work under different coordinators and different philosophies. I really feel like I grew as a coach there, and they allowed me to grow, which was outstanding. I just kind of chased this thing and here's where it landed right now. I couldn't be happier that I'm here to help this franchise."
"The skill set that our quarterback has is legit," says Stefanski at his introductory press conference with the Browns. "He's as accurate as they come. I think there's plenty of things that we'll do schematically to hopefully make life easier on him, and I'm looking forward to the jump that this kid will take. He's such a young player. The guys I've been around, they put their mind to it, they start to grind on this thing and understand the whys and concepts we're teaching -- I really think this kid has a chance to take off."
"He's the quarterback, he's the trigger man, and that's the exciting part to me," Stefanski explained. "I'm still in the infancy of studying last year and we'll identify some things as we get going, but certainly, when you're talking about this job and this franchise and everything that goes with it, you talk about the quarterback, and I think the sky's the limit for the kid."
"We'll have structures in place the players will understand," Stefanski goes on to say. "And we're going to be demanding and we're going to hold each player accountable. I know this about players, they may not ask you for that, but that's what they want."
"Kevin's got a brilliant future," Coach Kubiak stated. "The key to getting in position to [be a head coach] is calling games, calling defenses, calling offenses, making decisions, handling a meeting room of a bunch of players, being able to get the most out of not only players, but coaches as well. Kevin's been exceptional and this is a great opportunity for him this year to do it on a full-time basis. He's doing a great job with it."
"He's been around sports all the time. He's very smart. He's an Ivy League guy, very hard worker," Vikings head coach Mike Zimmer said. "Then as his time has grown, I've given him different responsibilities, whether it would be the running backs or tight ends or quarterbacks, now offensive coordinator. I think he sees the game kind of how I see it. Then he's done a nice job of mixing the calls in."
Sources:
"Kevin Stefanski officially hired as Browns coach, gets 5-year contract", espn.com, January 13, 2020.
"Browns coach Kevin Stefanski says 'sky is the limit' for Baker Mayfield", Jake Trotter, espn.com, January 14, 2020.
"Kevin Stefanski signs his 5-year contract with the Browns: 'We were looking for a strong leader for this football team'", Mary Kay Cabot, cleveland.com, January 14, 2020.
"2019 Cleveland Browns Statistics & Players", pro-football-reference.com, January 16, 2020.
Posted by
DavidGreen