Introduction
Rick Pitino recently turned down a job offer to continue his work with the Greek basketball franchise that he led to the Greek League championship this past season. Panathinaikos was that organization that offered him the ability to return as the president and coach of that team. He rejected the offer to pursue other opportunities.
Apparently, Pitino would like to return to work in the United States of America, but in the NBA and not the NCAA where he was recently fired from his head coaching position at the University of Louisville after scandals broke out surrounding him.
<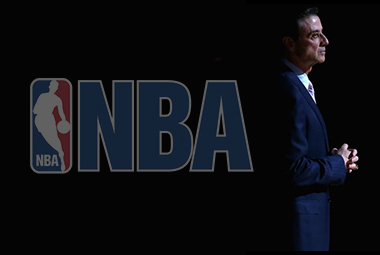 Scandals
While head coach of the Louisville Cardinals men's basketball team, Pitino was involved in a NCAA investigation into prostitution and strippers used to recruit prospects to the University. Then in 2018 he was fired from the Louisville head coaching job and the NCAA national championship that he won was vacated after the NCAA investigation into paying players or their families in order to recruit them to play for the Cardinals.
In both cases, Pitino denied he was aware of the NCAA scandals, but he was ultimately held responsible for the issues occurring under his leadership there as the head coach. I wouldn't have been surprised to find out he was linked to a sports betting scandal. After these scandals ruined his college coaching career, he took the job in Greece to continue coaching.
Media Statements
"I'm not looking for any of that [control] at this stage of my life," said Pitino last December. "I want to develop teams and develop players and build a winner. I value analytics. I want to fit into an organization. At this stage, that's all I'm interested in."
"If you asked me a couple of days ago, then I'd tell you that it's just 5 percent I'll stay with Panathinaikos," Pitino stated. "Now, it's 50-50. We met with Dimitris [Giannakopoulos, the team owner of Panathinaikos] and he presented me the budget for next season. I cried. And I asked him why you are doing this, putting 10 or 12 million euros out of your pocket? He said to me: 'Coach that's my legacy from my father. And I know that others can pay you more, but if I could, I would give you triple times the money.' You know I am old. And that struck a chord with me. I am at a point in my life that the issue is not money."
"I just want to be a part of an organization," Pitino explained last October. "I want to develop young players. I want to be part of a team. I miss it terribly. I'm using this time to really study the NBA. If something opens up with a young basketball team, I'd have deep interest in it. I think the league is going to get younger and player development will become even more important to every organization. That's my forte. I believe I can help an organization find a pathway to success."
Sources:
"Report: Rick Pitino will not return to Greece, will keep looking for an NBA job", Ben Rohrbach, sports.yahoo.com, June 21, 2019.
"Pitino spurns Greek team, focused on NBA job", Adrian Wojnarowski, espn.com, June 21, 2019.
Posted by
DavidGreen