Introduction
On Monday, December 21st, 2020 the Pro Football Hall of Fame dominant linebacker and defensive end, Kevin Greene, passed away at the very young age of 58 years old. He left us from his residence in Destin, Florida, and the cause of death has not been disclosed to the public as of now.
Greene played the game of football with great passion as he could be easily described as colorful, energetic, exciting, entertaining, and emotional. His career total of 160.0 sacks ranks him third overall on the NFL's career sack list behind only the incredible Reggie White with 198 sacks and Bruce Smith with 200 sacks. He was one of the greatest pass rushers ever to play in the history of the National Football League, and Kevin will be missed immensely by so many as he died at a very young age.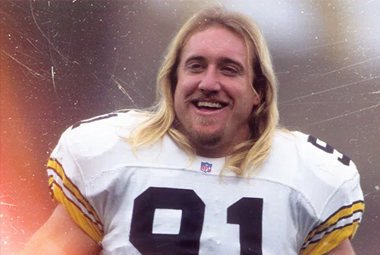 Football Background
The explosive and charismatic linebacker and defensive end was born in Schenectady, New York, but Greene attended Granite City Community Unit School District 9 located in Granite City, Illinois. Following high school graduation Kevin decided to begin basic training for the United States National Guard at Fort McClellan which is based in Anniston, Alabama.
Eventually Greene enrolled at the University of Auburn, and he was a walk on for the Auburn Tigers NCAA college football team. During his senior year Kevin compiled 69 tackles and 11 sacks at the outside linebacker position for Auburn. He won the Defensive Player of the Year award 1984 for his excellence on the defensive side of the ball throughout his senior year of college football.
Professional Football Career
In 1985 Greene was selected by the Birmingham Stallions of the United States Football League in their territorial draft, but later on Kevin was chosen by the Los Angeles Rams with the 113th overall selection in the fifth round of the 1985 NFL draft. He made an impact on the NFL often and early as he quickly became of the premier pass rushers in the National Football League by consistently collecting double digit sacks every season from 1988 to 1999 except for two years (1991, 1995).
Greene played with the Los Angeles Rams from 1985 to 1992. He played for the Pittsburgh Steelers from 1993 to 1995. Kevin played for the Carolina Panthers in 1996 and from 1998 to 1999, and he played for the San Francisco 49ers during the 1997 NFL season. Over the course of his illustrious NFL career Greene recorded 773 tackles, 160 sacks, 5 interceptions, and 23 forced fumbles.
NFL Career Achievements, Awards, and Honors
5 Time NFL Pro Bowl (1989, 1994, 1995, 1996, 1998)
3 Time NFL First Team All Pro (1989, 1994, 1996)
NFL Defensive Player of the Year (1996)
NFC Defensive Player of the Year (1996)
2 Time NFL Sacks Leader (1994, 1996)
NFL 1990's All Decade Team
100 Sacks Club
Coaching Career
Following his retirement from playing football in the NFL in 2000, Greene became the outside linebacker coach for the Green Bay Packers from 2009 to 2013. He was also the outside linebacker coach for the New York Jets from 2017 to 2018. He became a Super Bowl XLV champion while coaching with the Green Bay Packers during the 2010 – 2011 NFL season.
Professional Wrestling Career
Kevin had a couple of short runs as a professional wrestler in World Championship Wrestling (WCW). During his stint in the WCW, he was a tag team partner of Steve McMichael. McMichael was a former defensive tackle in the National Football League most notably with the Chicago Bears especially during the historic 1985 NFL season in which the Chicago Bears dominated the league with their 4 – 6 defense. The Chicago Bears won Super Bowl XX against the clearly over matched New England Patriots.
In May of 1997, Greene joined up with Roddy Piper as well as the legendary Ric Flair to take on the nWo squad of Kevin Nash, Scott Hall, and Syxx in his winning performance at Slamboree by pinning Syxx. Greene featured the powerslam as his finishing maneuver, and his arsenal of moves included the diving forearm smash, figure four leglock, and scoop slam.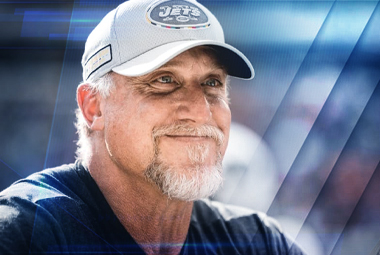 Media Statements
"The entire Pro Football Hall of Fame family mourns the passing of Kevin Greene," the Pro Football Hall of Fame president and CEO, David Baker, expressed in a press release statement. "I regarded him as a personal friend and a true Hall of Famer in every sense. He possessed the most incredible can-do attitude of anyone I ever met. He was a great player, but more than that, he was a great man."
"I wasn't the biggest (and) I wasn't fastest,'' Kevin Greene previously explained. "But as long as you have a motor, you have heart ... that will overcome any physical limitations.''
"I figured out how to pass rush,'' Greene proclaimed. "I figured out how to put a guy, an offensive tackle three to four inches taller, 80 pounds heavier, put him in a position of failure, and I did that.''
"We lost an amazing player and person this morning with the passing of Kevin Greene,'' says the Pittsburgh Steelers president Art Rooney II. "His sudden death is a shock to us all as he was a close friend and teammate to so many people in the Steelers family.
"When Kevin came to the Steelers in 1993 he had an immediate impact. Paired with Greg Lloyd, Kevin and Greg led a defense that became known as Blitzburgh and went on to play in Super Bowl 30. Kevin's energy and enthusiasm were inspiring for our team as well as our fans.
"My condolences go out to Kevin's wife, Tara, their children and the entire Greene family in this most difficult time. They will always be members of the Steelers family and in our thoughts and prayers."
"The Rams family and the NFL lost a game changer today. We are deeply saddened to learn of the passing of Hall of Famer Kevin Greene, who left an indelible mark on the Rams franchise with his passion for greatness and his love for teammates and coaches. He defined what it means to be a Los Angeles Ram, on and off the field, elevating everyone around him through his extraordinary leadership and commitment to serving others. Our thoughts are with the Greene family, his friends, and the countless people he inspired throughout his life," the Los Angeles Rams organization stated.
Frankie Luvu tweeted:
@frankluvu7
"To the coach that believed in me and gave me an opportunity as a Undrafted kid as he called 'Out of nowhere coconut head' to make my dreams comes true was a blessing! I will always remember your saying 'there's no substitute on kicking a man a**.' RIP KG"
Baker said the Hall of Fame flag, "Will be flown at half-staff in Kevin's memory.''
Sources:
"Hall of Famer Kevin Greene, third all-time in sacks, dies at 58", espn.com, December 21, 2020.
"Kevin Greene", pro-football-reference.com, December 21, 2020.
"Cleveland/St. Louis/LA Rams Franchise Encyclopedia", pro-football-reference.com, December 21, 2020.
"Pittsburgh Steelers Franchise Encyclopedia", pro-football-reference.com, December 21, 2020.
"Carolina Panthers Franchise Encyclopedia", pro-football-reference.com, December 21, 2020.
"San Francisco 49ers Franchise Encyclopedia", pro-football-reference.com, December 21, 2020.
"Kevin Greene (American football)", wikipedia.org, December 21, 2020.
Posted by
DavidGreen