Introduction
The Los Angeles Rams and their young superstar cornerback, Jalen Ramsey, have agreed upon terms on a five-year contract extension worth up to approximately $105 million. This new deal between Ramsey and the Los Angeles Rams is now the most lucrative contract for a cornerback or any defensive back in the history of the National Football League.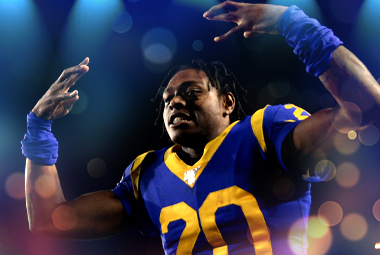 Contract Details
This blockbuster contract extension that the Los Angeles Rams signed Ramsey to for five years and $105 million includes $71,200,000.00 in total guaranteed money. Jalen's average annual salary will now be $21 million, and the agreement will keep him under contract with the Rams through the 2026 – 2027 NFL season. Ramsey is now scheduled to become an unrestricted free agent once again in 2027.
Football Background
Ramsey was born in Smyrna, Tennessee, and he attended Ensworth High School in Nashville, TN for his freshman year. Prior to his sophomore year of high school Jalen transferred to Brentwood Academy located in Brentwood, Tennessee. Throughout his time in high school he excelled at both football as well as track and field. Ramsey originally committed to the University of Southern California (USC), but he ultimately decided to enroll at and play football for the Florida State University Seminoles.
During Jalen's days of playing college football he racked up a total of 181 tackles in which 15.5 of them were for a loss of yards. He sacked the opposing quarterback 5 times, had 22 pass deflections, 3 interceptions, and 4 forced fumbles. The Jacksonville Jaguars selected Ramsey with the 5th overall pick in the first round of the 2016 NFL draft.
NFL Career
Ramsey quickly made a name for himself in the National Football League as it did not take long for him to become noticed by many as one of the best cornerbacks in the NFL. During his second year in the NFL Jalen was selected to the NFL's First All Pro (2017). He was named to three NFL Pro Bowls (2017, 2018, 2019).
Mid way through the 2019 – 2020 NFL season Ramsey was traded from the Jacksonville Jaguars to the Los Angeles Rams for a first round pick in the 2020 NFL draft, a first round pick in the 2021 NFL draft, and a fourth round pick in the 2021 NFL draft. Currently Jalen has recorded 243 tackles, 49 pass deflections, 10 interceptions, 3 forced fumbles, and 1 defensive touchdowns over the course of his electric 4 seasons in the National Football League. Hopefully he earns his record breaking contract extension with the Los Angeles Rams over the upcoming several years.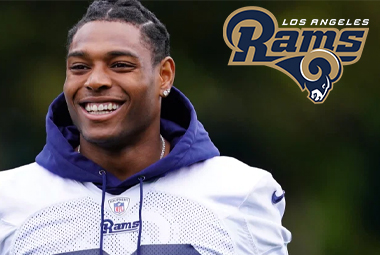 Media Statements
"I'm happy for Jalen and I'm happy for our football team," the head coach of the Los Angeles Rams Sean McVay explained. "I think for him to be able to get that taken care of, you don't have any sort of distractions in the background, so that's definitely a positive for us."
"I'm trying to do my job as a football player. I'm trying to be a leader on the team," Jalen Ramsey stated. "If it comes, it comes. It's going to be a surprise to me, like it's going to be a surprise to you all."
"I thought I had an appreciation for the way that he played and just watching him from afar," McVay proclaimed. "But now, really getting a glimpse and with the amount of competitive work we're getting in these training camp settings, he's even better than I thought."
"I think we fit really well together and that we've gotten to learn a lot more about each other over the last six months and certainly the last month and change since we've been in person," says first year defensive coordinator Brandon Staley. "We're hoping the best is to come."
Sources:
"Rams, CB Jalen Ramsey agree to five-year, $105M contract, agent says", Lindsey Thiry, espn.com, September 9, 2020.
"Jalen Ramsey", pro-football-reference.com, September 9, 2020.
"Cleveland / St. Louis / LA Rams Franchise Encyclopedia", pro-football-reference.com, September 9, 2020.
"Jalen Ramsey", spotrac.com, September 9, 2020.
Posted by
DavidGreen