Introduction
On Sunday, August 8th, 2021 the Indianapolis Colts have announced that they have agreed upon terms to sign their young and explosive superstar inside linebacker, Darius Leonard, to a 5 – year contract extension worth up to approximately $98.5 million. This new deal makes Leonard the all – time highest paid inside linebacker in the long and celebrated history of the National Football League.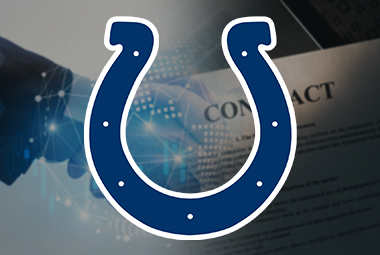 Details of this New Contract Extension
Darius just signed a 5 – year contract extension with the Indianapolis Colts for an astonishing value of around $99,250,000. Although this new deal does not seem to include a signing bonus or any incentives, Leonard will be sure to pocket all of the $52,500,000 of the total guaranteed money associated with this contractual agreement.
Darius will now earn an average annual salary of $19,850,000 which catapults him just beyond the average annual salary of $19 million that the San Francisco 49ers inside linebacker, Fred Warner, is making now after he just signed his own 5 – year $95,025,000 contract extension with the San Francisco 49ers back on Wednesday, July 21st, 2021. Leonard is currently scheduled to become an unrestricted free agent prior to the 2027 – 2028 season of the National Football League.
The Football Background of Darius Leonard
The 6 – foot 2 – inch and 230 – pound interior linebacker was born on July 27th, 1995 in Nichols, South Carolina. That makes Leonard 26 – years – old now as his birthday just passed less than two weeks ago. Darius attended Lake View High School, located in Lake View, South Carolina where he was a stand – out athlete who excelled on the football field.
Leonard decided to play his NCAA college football at South Carolina State University for the Bulldogs, and he definitely made an imprint on the Mid - Eastern Athletic Conference (MEAC). Following his senior year of college football eligibility Darius declared himself available for the 2018 NFL Draft.
The Indianapolis Colts wisely selected Leonard with the 36th overall pick in the second – round of the 2018 NFL Draft, and Darius wasted little time making a strong name for himself in the National Football League. As a rookie he started at inside linebacker for the Indianapolis Colts, and he earned himself a spot on the NFL's First – Team All – Pro, he led the NFL in tackles with a dominating 163 of them, as well as being named the NFL's Defensive Rookie of the Year for his courageous efforts throughout the 2018 – 2019 NFL season. Over the course of his 3 – year career in the National Football League Leonard has recorded an impressive 366 total tackles, 15.0 individual sacks, 9 forced fumbles, 4 fumble recoveries, 7 interceptions, 22 pass deflections, and 1 defensive touchdowns.
Last year during the 2020 – 2021 NFL season Darius went All – Pro once again as he compiled 132 total tackles, 7 tackles for a loss, 3.0 individual sacks, 7 pass deflections, 3 forced fumbles, 2 fumble recoveries, and 3 hits on the quarterback as his defensive prowess helped lead his Indianapolis Colts back to the NFL playoffs last season. There is no doubt that the Indianapolis Colts will have a strong year on the defensive side of the ball this upcoming 2021 – 2022 NFL season, but the major concern for their franchise this year will be the offensive unit.
The Indianapolis Colts Questionable Offensive
The Indianapolis Colts starting quarterback that they just traded for this past 2021 NFL offseason in Carson Wentz already has hurt himself once again, and Wentz is currently expected to miss approximately 5 to 12 weeks as he just underwent surgery in order to repair his injured left foot.
The Indianapolis Colts surely lack NFL experience at the quarterback position as the remaining quarterbacks on their team roster are Jacob Eason, Sam Ehlinger, Jalen Morton, and Brett Hundley whom the Indianapolis Colts just signed on Saturday, July 31st, 2021. Hopefully the Indianapolis Colts can rely on one of the above quarterbacks to run their offense efficiently, and they can find their solid core of wide receivers downfield in order to make plays and move the ball on offense.
In my opinion I believe that this will be a very tough year for the Colts, and I do not see them making their way back into the NFL playoffs this season. I fully expect the Tennessee Titans to win the AFC South division of the National Football League during the 2021 – 2022 NFL season.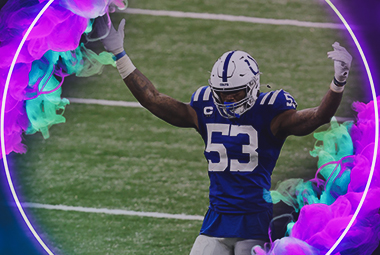 Leonard's Football Career Achievements, Honors, and Awards
Over the short course of Leonard's football career, Darius has accomplished a very respectable catalogue of achievements, honors, and awards including being named the NFL's Defensive Rookie of the Year in 2018, 2 – time NFL First - Team All - Pro in 2018 and 2020, NFL Second - Team All - Pro in 2019, 2 – time NFL Pro Bowl selection in 2019 and 2020, NFL tackles leader in 2018, PFWA All - Rookie Team in 2018, 2 – time MEAC Defensive Player of the Year in 2016 and 2017, and First - Team All – MEAC back in 2015. Leonard has only played 3 seasons in the National Football League so as long as he stays healthy, I expect him to continue to add many more accolades to his resume throughout his fruitful and promising NFL career.
Media Statements
"Everyone makes tackles; everyone can do that," the Indianapolis Colts All – Pro starting inside linebacker, Darius Leonard, explained. "What makes you a great linebacker, a great ballplayer is how much you change the game. That's my M.O. That's what I have over a lot of linebackers. I'm a game-changer. I need 100% of it. Some people can get complacent with the things that they have done and for me, I look for – I'm always on Twitter. I look for every bad comment. I look for everybody to just talk trash to me because if someone (is) out there talking trash about me, that means that I'm not good enough."
Sources:
"Indianapolis Colts, Darius Leonard agree to 5-year, $98.5M extension that makes him top-paid ILB", espn.com, August 8, 2021.
"Report: Colts make Darius Leonard highest paid linebacker with 5-year, $99.25 million deal", Jim Ayello, indystar.com, August 8, 2021.
"Darius Leonard", pro-football-reference.com, August 8, 2021.
"Darius Leonard", spotrac.com, August 8, 2021.
Posted by
DavidGreen