Introduction
After several weeks of demanding a trade, the superstar cornerback Jalen Ramsey finally got what he wanted as a blockbuster NFL trade was announced on Tuesday, October 15th, 2019. The Jacksonville Jaguars traded Ramsey to the Los Angeles Rams for a first round draft pick in the 2020 NFL draft, a first round selection in the 2021 draft, and a fourth round pick in the 2021 draft.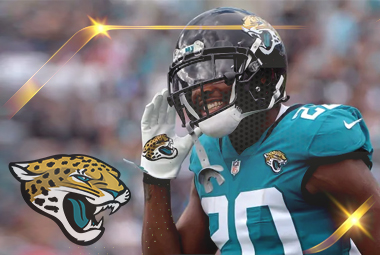 This big time agreement came just hours after the Los Angeles Rams traded Marcus Peters to the Baltimore Ravens for linebacker Kenny Young as well as a 5th round pick in the 2020 NFL draft. The Rams also recently placed their other starting cornerback, Aqib Talib, on the injured reserve list due to a rib injury.
Rams Recent Issues
The Los Angeles Rams started off the year 3-0, but after three consecutive losses they knew they needed to make some changes in order to return to dominance in the NFC. They made it all the way to the Super Bowl last season before losing to the New England Patriots in the big dance.
From his time with the Jacksonville Jaguars Jalen Ramsey is well known for being the best cover defensive back in the National Football League, and they feel like acquiring him even at the cost of 2 first round draft selections was well worth it. Assuming that Jalen passes his physical exam once joining his new team he is expected to start this Sunday in the Ram's game against the struggling Atlanta Falcons.
Jalen Ramsey's Career Regular Season Statistics
Games
Def Interceptions
Fumbles
Tackles
Year
Age
Tm
Pos
No.
G
GS
Int
Yds
TD
Lng
PD
FF
Fmb
FR
Yds
TD
Comb
Solo
Ast
TFL
QBHits
AV
2016
22
JAX
RCB
20
16
16
2
65
1
35
14
1
0
0
0
0
65
55
10
2
1
8
2017
23
JAX
LCB
20
16
16
4
34
0
18
17
63
52
11
2
0
14
2018
24
JAX
LCB
20
16
16
3
0
0
0
13
65
62
3
2
0
10
2019
25
JAX
CB
20
3
3
0
0
0
0
1
1
0
0
0
0
17
13
4
0
0
Career
51
51
9
99
1
35
45
2
0
0
0
0
210
182
28
6
1
32
Jalen Ramsey's Career Playoff Statistics
Def Interceptions
Fumbles
Tackles
Games
Year
Age
Tm
Pos
G
GS
Int
Yds
TD
Lng
PD
FF
Fmb
FR
Yds
TD
Sk
Comb
Solo
Ast
TFL
QBHits
Sfty
2017
23
JAX
LCB
3
3
1
2
0
2
1
7
1
0
0
Career
3
3
1
2
0
2
1
8
7
1
0
0
Media Statements
"The Jacksonville Jaguars are doing just fine today. I give kudos to our football staff for not only managing this matter extremely well, but giving our team and fans a lot to look forward to in years to come," says Jacksonville Jaguars owner Shad Khan. "Credit also goes to our players for their professional approach throughout this situation. It did not go unnoticed. Now it's time to turn the attention again to what's most important -- the Jacksonville Jaguars."
"Given the situation with Jalen, we made this decision based on what we thought is in the best interest of the Jacksonville Jaguars, for this season and well into the future," Jacksonville Jaguars vice president of football operations Tom Coughlin stated. "We feel the trade that we struck with the Rams gives us great value for the next two drafts, and we remain very confident that our team today will compete this season for a division title. Jalen was a productive player, but the time came to move on and we wish him and his family the best in Los Angeles."
"Big, big day for me," Jalen Ramsey explained. "I'm currently just walking outside right now, I'm filled with joy, I'm overjoyed right now. God is the greatest, God makes no mistakes at all. No mistakes at all. I've been so blessed."
"I was so blessed to be drafted by the Jacksonville Jaguars," says Ramsey. "But now I've got a new chapter starting in my life, going out to L.A. and going to be a part of the L.A. Rams."
"There are only a few players like that. He happens to be one of them," says Rams general manager Les Snead. "Don't know how much he's been doing. We've got to get him here and analyze. ... It's TBD."
"Excited to be a part of that defense," Ramsey said. "Coach Wade Phillips, coach Sean McVay, coach Aubrey Pleasant, and I'm excited to get out there and do my thing for the LA Rams and show them that they've got the best corner in the whole NFL for years and years to come."
Sources:
"Jaguars send Jalen Ramsey to Rams for pair of 1st-rounders", Michael DiRocco, espn.com, October 16, 2019.
"Jalen Ramsey says he's 'overjoyed' with trade to Rams", Lindsey Thiry, espn.com, October 16, 2019.
"Jalen Ramsey", pro-football-reference.com, October 16, 2019.
Posted by
DavidGreen