Introduction
On Sunday, August 8th, 2021 the Brooklyn Nets have reached an agreement to sign their veteran superstar small forward / shooting guard, Kevin Durant, to a 4 – year contract extension worth up to approximately $198 million. According to Kevin's business manager and the co – founder of Thirty – Five Ventures and Boardroom, Rich Kleiman, Durant declined his player option for the 2022 – 2023 NBA season, and this new veteran max extension will follow his $42 million annual salary for the 2021 – 2022 NBA season.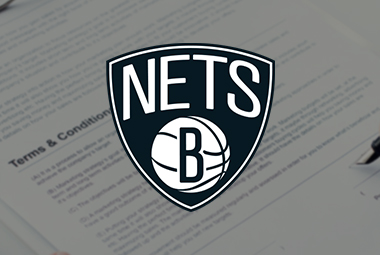 Details of the Contract Extension
Durant's new contract extension is a four – year deal valued in the neighborhood of $194,219,320. Throughout the life of this agreement Kevin will earn an average annual salary of $48,554,830 from the NBA franchise of the Brooklyn Nets. Although there is no signing bonus associated with this deal, there is approximately $5,141,000 in player incentives spread out from the 2022 – 2023 NBA season to the 2025 – 2026 season of the National Basketball Association. Durant is now scheduled to become an unrestricted free agent in 2026 when Kevin will be 38 – years – old at that time.
Basketball Background of Kevin Durant
Washington D. C. was the birthplace of Durant, and his siblings as well as himself grew up in Prince George's County, Maryland which is located on the eastern outskirts of Washington D. C. Kevin was always an extremely tall kid for his age, and he hit the 6 – foot mark sometime around when he was just 12 or 13 – years – old.
Durant played and excelled in basketball at National Christian Academy for his first two years of high school, then he played his third year of high school ball at Oak Hill Academy, and then he finally transferred to Montrose Christian School for his senior year of high school basketball. Prior to his last year of high school Kevin was already a towering 6 – foot and 7 – inch tall young man which definitely gave Durant a great advantage over many of his competitors.
There was no shortage of top – notch blue – blood college basketball programs that were heavily recruiting Kevin while he was dominating the high school basketball landscape from a very young age. Durant expressed interest in the University of Connecticut, the University of Texas, the University of North Carolina, Duke University, the University of Kentucky, and the University of Louisville. Ultimately, he chose to enroll at the University of Texas located in Austin, TX in order to play his NCAA college basketball career with the Texas Longhorns.
During the 2006 – 2007 NCAA college basketball season, Kevin had one of the best all – time college basketball performances as a freshman. He averaged 25.8 points, 11.1 rebounds, and 1.3 assists for the Texas Longhorns that year. For Durant's amazing play in the NCAA, he was named as the unanimous national player of the year, winning the John R. Wooden Award, the Naismith College Player of the Year Award, and all 8 other widely acknowledged awards and honors for college basketball. This made Kevin the 1st freshman ever to win any of the major national player of the year awards.
With the 2nd overall selection in the first – round of the 2007 NBA Draft the Seattle Super Sonics took Durant after the Portland Trail Blazers picked Greg Oden out of the Ohio State University with the first overall pick in the 2007 NBA Draft. Obviously, Kevin ended up being a much better player in the National Basketball Association.
During the course of Durant's 14 – year career in the NBA he has played with the Seattle Super Sonics / Oklahoma City Thunder from 2007 to 2016, the Golden State Warriors from 2016 to 2019, and the Brooklyn Nets from 2019 to the present day. Throughout his NBA career Kevin has averaged 27.0 points per game, 7.1 rebounds per game, and 4.2 assists per game. Last year while playing for the Brooklyn Nets Durant averaged 26.9 points per game, 7.1 rebounds per game, and 5.6 assists per game thru the 2020 – 2021 NBA season.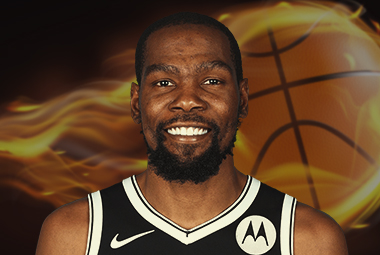 Media Statements
"Kevin is a transcendent talent who continues to drive and push this franchise and the game of basketball globally," the Brooklyn Nets highly – respected general manager, Sean Marks, explained to the sports media world during a statement made on Sunday, August 8, 2021 following the contract extension of Kevin Durant was formally announced. "We are thrilled to continue our partnership with him for years to come."
Durant's Basketball Career Achievements, Honors, and Awards
Throughout Durant's basketball career in college, the National Basketball Association, and the United States of America Men's Basketball Team he has accomplished so very much. These are some of his basketball career achievements, honors, and awards: 2 time NBA champion (2017 and 2018), 2 - time NBA Finals MVP (2017 and 2018), NBA Most Valuable Player Award (2014), 11 - time NBA All - Star (2010, 2011, 2012, 2013, 2014, 2015, 2016, 2017, 2018, 2019, and 2021), 2 - time NBA All - Star Game MVP (2012, and 2019), 6 - time All - NBA First Team (2010, 2011, 2012, 2013, 2014, and 2018), 3 - time All - NBA Second Team (2016, 2017, and 2019), NBA Rookie of the Year (2008), NBA All - Rookie First Team (2008), 4 - time NBA scoring champion (2010, 2011, 2012, and 2014), and a member of the NBA's 50 – 40 – 90 Club (2013).
Consensus National College Player of the Year (2007), Consensus First - Team All - American (2007), Big 12 Player of the Year (2007), Durant's Number 35 retired by the Texas Longhorns, FIBA World Championship MVP (2010), 2 – time USA Basketball Male Athlete of the Year (2010 and 2016), McDonald's All - American Game MVP (2006), First - Team Parade All - American (2006), Second - Team Parade All - American (2005), 3 Olympic Gold Medals (2012 – London, 2016 – Rio de Janeiro, 2020 – Tokyo), as well as a World Championship / World Cup Gold Medal (2010 – Turkey).
Sources:
"Kevin Durant signs 4-year, $198M extension with Brooklyn Nets, manager says", Tim Bontemps, espn.com, August 6, 2021.
"Kevin Durant", basketball-reference.com, August 9, 2021.
"Kevin Durant", spotrac.com, August 9, 2021.
Posted by
DavidGreen