Introduction
On Tuesday, August 11th, 2020 the Portland Trail Blazers' superstar shooting guard, Damian Lillard, scored 61 points in a game against the Dallas Mavericks. His amazing and entertaining performance led his Portland Trail Blazers to a much-needed win against the Dallas Mavericks. The Trail Blazers are fighting to clinch the 8th seed in the Western Conference for the 2019 – 2020 NBA playoffs which are scheduled to begin on Monday, August 17th, 2020.
Lillard put on an absolute clinic in his last two games scoring 51 against the Philadelphia 76ers on Sunday, August 9th, 2020 as well as the above mentioned 61 points he dropped on the Dallas Mavericks in his most recent start. Not only is he putting on a show for everyone out in the Orlando NBA bubble, but Damian is leading his Portland Trail Blazers to victory in essentially must win games in order for the Trail Blazers to make the playoffs this year.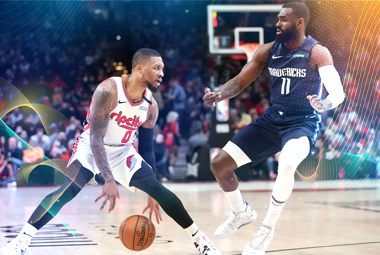 The Details of Lillard's 61 Point Game
On Tuesday, August 11th, 2020 Lillard made NBA history with his stunning and inspiring performance on the basketball court. He joined the dominant and legendary big man at the center position, Wilt Chamberlain, to be the only two players of the National Basketball Association to record 60 or more points in a game on three separate occasions over the course of a single NBA season.
In Damian's 61-point game, he shot 17 of 32 (53.1 %) from the field as well as shooting 9 of 17 (52.9 %) from three point land. Dame calmly poured in all of his free throw attempts by hitting 18 out of 18 (100 %) shots from the charity stripe. He collected 5 total rebounds with 2 offensive boards and 3 defensive rebounds versus the Dallas Mavericks.
Somehow, he didn't shoot the rock every time he had the ball in his 61-point effort as he also found his teammates for 8 assists throughout the contest. He picked off a steal while only turning the ball over 3 times against the Dallas Mavericks. Lillard's + / - equated to a plus 8 as well. It was definitely "Dame Time" as he completely took this game over single handedly.
The final score of this high-octane offensive event was the Portland Trail Blazers 134 to the Dallas Mavericks 131. In my opinion Lillard's biggest accomplishment was hitting big time clutch shots when his team needed him to in order to win the game as Dallas played exceptionally well on this night. It was not just a high scoring performance but it was a crucial win for his ball club. Without this amazing feat by Damian I believe the Portland Trail Blazers would have lost this game, and most likely have been eventually eliminated from the 2020 NBA postseason.
Although the Portland Trail Blazers are on a roll, they really need to pick up the win this Thursday to make the postseason as I don't see the other 3 teams in contention for that last playoff spot all losing their match ups on August 13th, 2020.
Exciting Four Team Race for the Last Playoff Spot
Currently Portland holds sole possession of the 8th spot on the Western Conference standings with only one more regular season game remaining (as of 8/12/2020). They are being trailed in heavy pursuit by the red-hot Phoenix Suns, the very sound San Antonio Spurs, and the young as well as talented Memphis Grizzlies.
All three of those opposing teams are only half a game behind the Portland Trail Blazers each with one more game to go prior to the NBA postseason. All four of these teams battling for that coveted last (8th) playoff spot in the Western Conference play their last must win games on Thursday, August 13th, 2020. If the Portland Trail Blazers can manage to beat the Brooklyn Nets on Thursday, they will clinch that final playoff spot.
Media Statements
"Ain't nothing I want more," says the superstar guard Damian Lillard. "When I came here (to Disney World) I told them I'm not here to waste my time. Our work ain't done yet but we're fighting for it."
"We have to come out with the same mentality," Lillard stated. "We control our own destiny. That's the most important game of our lives."
"He's showing a lot of resolve," the Portland Trail Blazers head coach Terry Stotts mentioned. "Nobody wanted to come into this bubble and make the playoffs more than Dame. We have one more game to go, but his leadership and his game speaks for itself. But he's bringing the team along with him."
"Damian played incredible," Kristaps Porzingis explained. "Made some unbelievable shots. Hats off to him."
"I've never seen a shot like that -- ever," the Dallas Mavericks head coach Rick Carlisle said. "That was unbelievable."
"I don't know what to say," Luka Doncic responded. "They call what they see out there. Personally, on the last play, I don't think it was an offensive foul. Especially I don't think you call those fouls in that moment. They can make mistakes."
"We just kept saying keep our composure," Lillard expressed. "We knew the first team that came up with a few stops would win. It was going to come down to who wanted it more."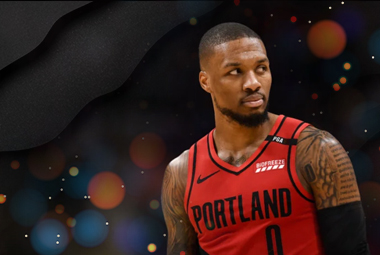 "The problem was that he kept getting to the free throw line," Carlisle proclaimed. "I haven't looked at the film yet as far as whether the calls were accurate or whatever. But great players have a knack for getting the whistle to blow.
"In the end, we were unable to keep him off the free throw line. When you let a guy who shoots like that shoot 18 free throws and score 18 points with the clock stopped, you're putting yourself up against it."
"He had matchups on the block where we were able to take advantage of that," says Stotts.
"Put some respect on my fucking name," Lillard emphatically stated.
"That's the most important game of our lives," Lillard explains. "Tonight was great. We said we need one win. We're going to focus on one game. We got this one done. And that's the most important one. We got to finish it out right."
"First of all, I'm just happy to be in that type of company. It's an honor," Lillard replied. "Tonight couldn't have been better timing for that type of game."
"He's a little bit banged up," Lillard relayed concerning the health of his teammate CJ McCollum. "He's making no excuses or looking for no way out. He's thugging it out for the team and being out there for us."
"Nobody wanted to come into this bubble and make the playoffs more than Dame," says Stotts. "And we've got one more game to go, but his leadership -- obviously, his game speaks for itself -- but he's bringing the team along with him."
"I haven't looked at it. The people that had the iPads [on the Dallas coaching staff] said it was clearly a flop," Carlisle expressed. "But great players in the moment, they know how to create that situation. So, hey, if it's a flop, maybe he'll get fined. I don't know, but it doesn't help us in the context of the game. There were so many good elements of that play that it was unfortunate for us."
"Nellie's shot wasn't even close to Dame's shot," Stotts proclaims.
"I think that was my cousin, rest in peace, Chef B, I think that was him dropping that in for me," says Lillard.
"He was just the person who was on top of a lot of things for me and wore a lot of hats for me," Lillard stated. "He was my right-hand man. Everything I needed, he did for me, basically, and losing him, it hurt. ... I just try to continue what I feel like he would want me to do, and I just been dealing with it that way.
"Just try to continue on the path I know he was proud of."
"I just remember looking up there because I wanted to get to the point where we took the lead and then just keep the lead instead of playing from behind. Because that's uncomfortable to be like, 'You're down two. If they score, they can go up 5 if they make a shot.'
"So I just looked up there like, 'OK, now let's walk away from them. Let's close the game out. Let's stop messing around with our season.' That's really what I was thinking when I looked up there. Like, 'All right. Let's do this.'"
"I don't think anyone thinks anything less of Dame because he missed free throws," Stotts explained. "Tonight, he showed his determination and will that he's shown throughout his career.
"I don't think anybody was concerned about how he was going to come out and play tonight."
"I was not prepared for the back-to-back," Jusuf Nurkic expressed. "After that loss, I couldn't afford not to play. So I tried to fight through, and I'm glad we won this one. We know our season is on the line right now, and we can afford no more losses."
"After the game, I was irritated with myself," Lillard revealed. "I was frustrated. But it is what it is. I talked with one of my best friends, and he was like, 'This happened for a reason. You've had a lot of big moments, and you usually come out on top. ... You've got to expect there to be some type of balance. You've got to expect that sometimes you're going to have to respond to some type of adversity.'
"I had a chance to get back on the court today, so I moved from it."
"Well, first of all, it's an honor, and I'm blessed to still be able to do it," Carmelo Anthony stated. "To reach that top 15, I wouldn't take it for granted. Some greats on there.
"[But] it's kind of hard to celebrate that at this moment. I appreciate it ... it's a great milestone. I don't want to downplay it. [But] it's very hard to harp on it and talk about it when you're still in this dogfight because there is so much we have to accomplish."
"It wasn't really so much my performance yesterday and I wanted to perform a certain way today," says Lillard. "It was like, we let one slip that we should have had yesterday, and I'm a big part of why it got away from us. So tonight, I was like `That's not going to happen."
"I'm going to learn more physically," the Philadelphia 76ers head coach Brett Brown explained. "I don't know enough to comment on it."
"I thought our guys fought," says Brown. "I really thought the spirit of the group was fantastic. We called upon many different players that I think played with a spirit and a passion that you're proud of."
"I'm willing to risk it all," Lillard expressed. "If we lose, I can deal with it -- coming up short like yesterday. When we win, it's like, `Let's do it again.' I enjoy it. It's fun."
"I did tell myself coming into the game I coming out off the rip as soon as the ball gets tossed in the air, I'm going. I'm attacking," says Lillard. "And that was that."
The Portland Trail Blazers NBA Franchise History
The Portland Trail Blazers have only won 1 NBA championship in 1977. They have lost in the NBA Finals twice in the early 90's once to the "Bad Boy" Detroit Pistons, and the other time to Michael Jordan and the unstoppable Chicago Bulls dynasty. Last season the team shocked the NBA by getting all the way to the Western Conference Finals, but they came up short to the Golden State Warriors dynasty.
Hopefully Lillard will lead his team to the NBA Finals sometime in the near future as he has the potential to take over games as one of the premiere players in the National Basketball Association. In the table below I bolded the seasons that "Dame Time" has played for the Portland Trail Blazers, and it is obvious that he has turned the franchise around. They have made the NBA playoffs every year that Lillard has been on the team except for his rookie season, but Damian won the NBA Rookie of the Year award in 2013. He is so much fun to watch hoop!
Sources:
"Lillard pours in 61 to lift Blazers past Mavs, 134-131", espn.com, August 11, 2020.
"Trail Blazers' Damian Lillard scores 61 points in critical win over Mavericks", Dave McMenamin, espn.com, August 11, 2020.
"Blazers' Damian Lillard scores 51 in win over 76ers, shaking off loss to Clippers", Tim Bontemps, espn.com, August 9, 2020.
"Lillard drops 51 as Trail Blazers top 76ers; Embiid injured", espn.com, August 9, 2020.
"Damian Lillard", basketball-reference.com, August 12, 2020.
"Portland Trail Blazers", basketball-reference.com, August 12, 2020.
"NBA: Box Score", espn.com, August 12, 2020.
Posted by
DavidGreen