Introduction
There's honestly not much to introduce. The title says it all: We're going to take a quick dive into each of the NFL teams to have made head coaching changes as we approach the 2023 NFL Season. Let's jump right into it: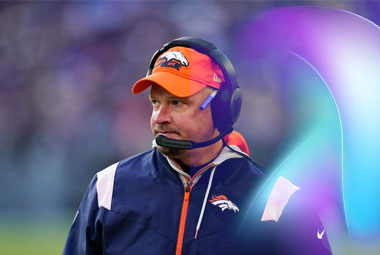 DENVER BRONCOS
New Head Coach: Sean Payton
Former Head Coach: Nathaniel Hackett
Nathaniel Hackett was unceremoniously released from his contractual duties to the Denver Broncos with only a few weeks left to go in the regular season.
Hackett's termination was not unprecedented, but it was historic, in NFL terms; Hackett became only the second NFL first-year Head Coach to be fired prior to the end of the season.
The first such coach was Urban Meyer, from the Jacksonville Jaguars during the 2021 season; I certainly hope that at least one NFL Head Coach failing to complete his first season becomes a precedent.
The Jaguars were an interesting case because they were laughably bad in 2021, then would go on, with another new head coach (Doug Pederson) in 2021 to win the abysmal AFC South and advance to the playoffs. However, it would be tough to argue that the Jaguars did not deserve the ticket they punched to the dance; not only did they at least have a winning record during the regular season, but they also managed to win a playoff game over the 10-7 Los Angeles Chargers.
As we can see, the only other time a first year HC was dismissed, the 2022 Jaguars proved that it's not impossible to recover from that and make a Playoff appearance the following season.
Of course, the Jaguars benefitted from the aforementioned abysmal division. The Denver Broncos do NOT play in an abysmal division; in addition to the already mentioned Chargers, the AFC West is also home to the juggernaut, Super Bowl Champion, Kansas City Chiefs. The division is also home to the Las Vegas Raiders, who advanced to the Playoffs in the 2021 season, but (for some reason) parted ways with Interim HC Rich Bisaccia. If the Raiders can turn it around this season, then to say the least, 9-7 probably isn't going to get it done for the Broncos to make a Playoff appearance.
Another big difference between the Broncos and Jaguars is the conditions surrounding the departure of the coaches. In addition to accusations of mistreating players, not knowing who key players on other teams were and the fact that Urban Meyer could be seen taking a lap dance in a bar he owned, following a Jaguars loss, instead of flying back home with his team…well, let's just say there was a reason Meyer was the guy to make history.
Hackett didn't do anything egregiously wrong, per se, it just seems like he wasn't a very good coach. For one thing, after trading away the better part of three entire drafts to acquire Russell Wilson, the Broncos had a terrible year in which Wilson underperformed. Perhaps John Elway (GM) and incoming HC Sean Payton can get Wilson some pieces, but it's tough to imagine that will happen in the draft.
The one thing that I will say is the Broncos defense, which has mostly been outstanding for the better part of a decade, was the team's high point…until it wasn't.
On Christmas Day, 2022, the Broncos managed to make Baker Mayfield (a quarterback the Browns traded to the Carolina Panthers while paying some of his salary, who the Panthers later released midseason) look like an absolute stud.
There was a time that I would have said, "I would never accuse professional athletes making hundreds of thousands, or millions of dollars, of just quitting during a game."
I now have to amend my statement to, "I would ALMOST NEVER accuse professional athletes making hundreds of thousands, of millions of dollars, of just quitting a game."
On December 25, 2022; a historical event transpired—the Denver Broncos defense, almost blatantly, just quit for the day. The Rams blew the Broncos out 51-14. In the entire game, the Rams did not turn the ball over, they did not punt; all they did was score over and over again against a defense who barely appeared to be offering any opposition.
Mayfield looked like a stud; Cam Akers cleared 100 yards on the ground, scored three touchdowns and rushed for more than five yards per attempt.
All of this against one of the best defenses in the league, but on that day, they simply did not care to play football.
Hackett was dismissed from his duties the following day. At least he technically wasn't fired on Christmas.
Replacing him is longtime Head Coach of the New Orleans Saints, Sean Payton, who retired from that job, after fifteen years, with a record of 241-152, nine playoff appearances and a Super Bowl Championship on his resume.
We know that Payton can succeed with quarterbacks who are supposed to be studs, as he enjoyed the presence of future Hall of Famer, Drew Brees, the majority of those seasons. Even in Payton's final season with the Saints, without Brees, the team still managed to produce a winning (9-8) record.
Payton had been rumored to be heading to Miami to join up with Tom Brady in a widely reported, yet somewhat implausible, scenario. Of course, Brady has since retired, (for real, this time…maybe) so one assumes that Payton will not be joining him anywhere.
At a winning percentage of .631, Payton is currently 24th in all-time winning percentage as an NFL Coach, and will reenter the league as #6 amongst active coaches.
Payton enjoyed a few years with one of the Top 10 defenses in the league in New Orleans, including his last three seasons with the organization, but interestingly, they were roughly average over the span of Payton's career in points allowed. In fact, in Payton's only Super Bowl winning campaign, the defense was actually in the bottom half of the league in points allowed.
Where the Broncos really hope to benefit is with Payton's offensive resume as a Head Coach in the league; in twelve of Payton's fifteen seasons as the head of the Saints, they were a top ten team in offensive points scored. Of course, they had Drew Brees at quarterback every season during which that was true. Even during the Brees years in which the Saints finished out of the top ten in that category, they were no worse than twelfth best in scoring offense.
As far as Payton's legacy is concerned, it will be interesting to see if he can make something happen without a quarterback of Drew Brees' caliber at his disposal. At the same time, until just last season, Russell Wilson was seen as one of the best signal-callers in the league, which explains why a team would effectively trade three drafts just to get him.
Of course, I didn't think Wilson would make an instant impact, particularly in his first year with the team under a first year Head Coach; here's one of the few season total picks I got right:
Denver Broncos: The line on the Broncos is ten wins compared to the seven that they won last year; what a difference Russell Wilson makes! The Broncos have also stacked up on that defensive line, where they needed some improvement. Ten wins gives me the push either way, so what I have to ask myself is if they are really going to beat the Chargers and the Raiders twice each. I don't love it. UNDER 10 WINS
Even with Payton as Head Coach, I still think most of the Broncos short-term future depends on what they can get out of Wilson:
YIKES! They're basically in the same situation as Cleveland. They will live and die with how Wilson performs in the next couple of years.
Even when we looked at the big free agency moves leading into the 2022 Season, I wasn't exactly sold that he could be a huge difference maker, especially with the troubled offensive line and all of the draft collateral they gave up to get him.
That all said, Payton did produce a winning record in his final season with the Saints with a rotating cast of quarterbacks consisting mostly of players that readers will have barely heard of.
According to USA Today, Payton stands to make about eighteen million dollars per year and currently has a five year contract with the Broncos' organization. Of course, when it comes to NFL Head Coaching contracts, they're really more of a suggestion of what both parties want to have happen than they are iron-clad guarantees. In the meantime, the organization has managed to snag Offensive Coordinator, Joe Lombardi, from division-rival Chargers.
From my perspective, Payton isn't really risking very much, in terms of his legacy, here. Payton takes over a team that is relatively limited in terms of what it can do in the draft this season, has only one Super Bowl win (despite the stellar HC record) and all of his success came with Hall of Fame quarterback, Drew Brees, at the helm.
If the Denver Broncos don't go on to win a Super Bowl, or even make any substantial playoff noise, during Payton's tenure–well, things weren't looking great for them coming out of the 2022 Season anyway, were they? If the Broncos do win a Super Bowl under Payton, then Payton only succeeding because of Brees will never be a topic of conversation and he will absolutely cement his legacy as one of the greatest coaches of all-time.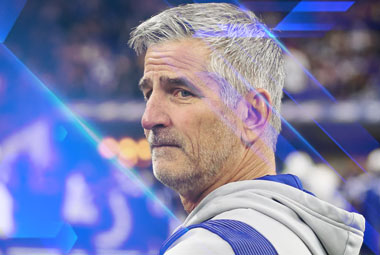 CAROLINA PANTHERS
New Head Coach: Frank Reich
Former Head Coach: Matt Rhule
Frank Reich will be replacing the departing Matt Rhule, who has since accepted the Head Coaching job with the Nebraska Cornhuskers. In three seasons and change, Rhule amassed a record of 11-27 with the Carolina Panthers.
Of course, one doesn't expect the owner of a team hiring a new HC to say negative things about him, but Panthers owner, David Tepper, described Rhule as the sort of acquisition that could build a team and position the organization to be strong for the next thirty or forty years.
Well, that didn't happen.
The Panthers haven't been particularly good since the departure of Cam Newton, and even with him, they were very much an up and down team. They did manage to go 6-6 in the remaining twelve games of 2022 following the termination of Rhule, so that might be promising, but it should also be mentioned they had the good fortune of playing in, perhaps, the worst division in the league.
For his part, Rhule was terminated after the Panthers suffered a Week 5 37-15 blowout loss to the San Francisco 49ers, but he was offered in the neighborhood of forty million dollars to buyout his contract, and now makes about eight million a year for Nebraska, so there's no need to shed any tears for him.
I did find the timing a bit unusual as the 49ers would go 14-3 in the regular season and make it all the way to the Conference Championship game, before losing to the Philadelphia Eagles, due to the fact that they simply ran out of quarterbacks. While the 1-3 start prior to the SF game may not have been ideal, their losses were by two (Browns), three (Giants) and ten (Cardinals), so it's not as if they were losing in blowouts.
Rhule's replacement, Frank Reich, is coming off of a four year and change tenure with the Indianapolis Colts—another team who has been unstable at the quarterback position since the departure of their former franchise quarterback, Andrew Luck.
Reich looks promising, having amassed a 40-33-1 career Head Coaching record (all with the Colts), though his dismissal follows a worse than expected 3-5-1 start to the 2022 season.
Finishing the season at 4-12-1 under Jeff Saturday, who had never coached beyond the High School level prior to being hired to replace Reich, it's fair to say that the Colts did not fare any better after making the change.
In his four full seasons with the Colts, Reich led the organization to two playoff divisions (winning the AFC South both times) and managed one Wildcard Round win, over the Houston Texans, in the 2018 Season.
With that, I don't understand the timing or the head-scratching decision to replace Reich with Jeff Saturday, but Reich had five years and, despite the winning career record, it was pretty clear the Colts weren't really going anywhere. Also, the Jacksonville Jaguars (who just seem to have the Colts' number recently) shut them out in Week 2 and New England blew the Colts out in Week 9.
Still, I don't know why not let him finish the season. Reich arguably did well enough to deserve at least that.
How will Reich do in Carolina? I don't claim to know. I would first have to know who they are taking at quarterback and how that guy will perform. As with Denver, I think it's going to begin and end with having a franchise quarterback who actually plays like one.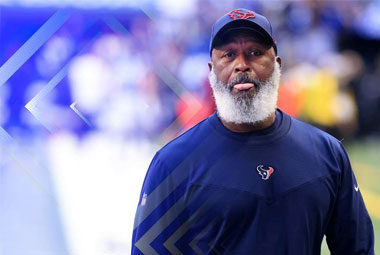 HOUSTON TEXANS
New Head Coach: DeMeco Ryans
Former Head Coach: Lovie Smith
DeMeco Ryans is the newest candidate to accept the unfortunate task of coaching the dumpster fire known as the Houston Texans.
The departing Head Coach is Lovie Smith, who has a career record of 92-100-1, but would have a winning career record of 89-87 but for his time with the Texans organization.
As Pittsburgh Steelers Head Coach Mike Tomlin always says, "The standard is the standard," and the Texans' standard is four wins, NOT three wins and a tie. They have a standard to uphold. Of course, the Texans would have preferred to finish 2-14-1 last season, but Lovie Smith went ahead and led the team to a 32-31 win over the Colts as a final middle finger.
Given the Texans' recent history, perhaps fortunately for him, Ryans will only need to clear the bar of coaching the team for one season, plus one game, in order to exceed what the fans have probably come to expect.
The above article asks, "Why Fire Lovie Smith?," but my question is, why hire him? The Texans went into last season knowing that, effectively, they did not have a quarterback, they did not have a rushing attack, they did not have a rushing defense. They went into the season with almost the same exact team and, in terms of overall points rankings, literally performed exactly the same as they did in 2021.
It's pretty simple: In order to expect improvement, you must have something that actually resembles a football team. I'm honestly surprised they won any games, though it's no surprise that all three came against the AFC South—that division was putrid last year.
If they're going to fire Lovie Smith after last year's performance, then my conclusion is that they never intended for him to occupy the position for more than a season anyway.
Replacing Smith will be former Texans player, DeMeco Ryans, who is going to come in as a defensively-minded coach. Fortunately, for him, the passing defense was pretty decent last season.
DeMeco Ryans, for his part, has spent the last six years as a coach in the San Francisco 49ers organization, occupying the last two of those seasons as the Defensive Coordinator.
I'm not sure why Ryans would want to leave that gig to become the next in a revolving cast of Houston Texans' coaches, but he must have decided he wants to start his head coaching career with a losing record.
In theory, Ryans will coach the Texans for six years at a salary of eight million dollars per year. He has stated he has, "Nothing left to prove," as a defensive coordinator, so it was time for his career to take the next step. The good news for Ryans is that the Texans can remain awful and it won't prove that Ryans is a bad NFL Head Coach. I guess that's kind of a win-win.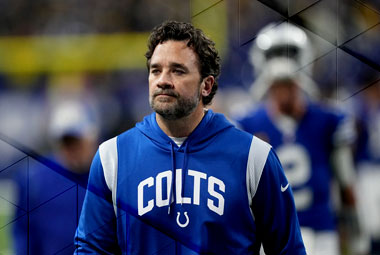 INDIANAPOLIS COLTS
New Head Coach: Shane Steichen
Former Head Coach(es): Frank Reich, Jeff Saturday
We've already discussed Frank Reich and the Jeff Saturday Experiment in the section on the Carolina Panthers above, so if you're only reading this for the Colts, sorry, but you'll have to scroll up and get the details of the departing coaches there.
For more than ten years, the Colts have existed as an aggressively mediocre NFL team, but on occasion, will completely shit the bed in an isolated season. Last season was one such season, but probably didn't have to be, but for the bizarre decision to send Frank Reich packing and hire a High School coach (with only a few years experience, at that) to coach an NFL team.
However, it was all worth it (in my view) because that High School Coach led the Indianapolis Colts to defeat Josh McDaniels' Las Vegas Raiders in his ONE win. It's all worth it in the end as long as the ends are making Josh McDaniels look like even more of a clown.
Still, Reich did enough for the organization that he should have been allowed to finish the rest of the season. The Colts were also 3-5-1 when Reich was terminated, so even though the team suffered two blowout losses already, in such a trash division, the Colts might have come back under Reich and made a playoff run.
On the other hand, perhaps Jim Irsay was well-aware of that and decided that winning the division and going to the playoffs would make Reich even more difficult to terminate (in the fans' view) even if advancing to the Playoffs would, most likely, just result in getting bounced in the Wildcard Round.
Did the Colts do Frank Reich dirty?
I don't know.
On the one hand, four years (especially since Reich didn't exactly inherit the Houston Texans) is probably enough that the organization can expect to produce meaningful Playoff runs, or at least appear to be a serious Playoff contender, and the Colts were mostly just spinning tires.
On the other hand, Reich took over the team with the expectation that Andrew Luck would remain the Colts' franchise quarterback for many seasons to come. Instead, Reich's first season was Luck's last; as a consequence, the Colts were left with a problem they couldn't have expected to have.
The 2019 Season would see the Colts try to make Jacoby Brissett work as a starter (he wasn't dynamic, but wasn't bad, and was pretty safe…if nothing else) which was followed by a rotating cast of veterans in Phillip Rivers in 2020 (his last season in the league), Carson Wentz in 2021 (who is only so-so and his teammates seem to hate him) and Matt Ryan in 2022, which will probably be the last season Ryan ever plays.
That's not to say Ryan has retired; he hasn't. There's no reason for him to do so because, as soon as the Colts release him, he has a sizable amount of guaranteed money coming his way.
From my perspective, getting exactly the opposite of the stability that Reich and the organization would have expected at the quarterback position when he entered the job, Reich did fairly well.
On the other hand, the Colts never really did improve and were never a serious threat to make a deep Playoff run, with the only exception being Andrew Luck's last season with the team.
So, I don't know that the Colts did Reich dirty, but they certainly didn't do him clean. I'd say let him finish out the season, and if the team wins the Division, then loses in the Wildcard Round, you can still terminate him. Maybe Irsay decided he wanted the Colts to have an early draft position and went with someone with no meaningful coaching experience as the best avenue to sort of tanking without tanking.
Maybe.
But, as with everything the Colts have tried in the last few years…it only kind of worked. They pick fourth in the draft.
With that, who is Shane Steichen? No, really, I don't know who he is.
Steichen, at 37, is a bit young to be an NFL Head Coach, but he has over a decade of NFL experience in various coaching and assisting capacities. Most recently, Steichen has served as the Philadelphia Eagles offensive coordinator for the last two seasons.
Of course, the Eagles' quarterback is Jalen Hurts who is, you know, pretty good. Currently, the quarterback for the Indianapolis Colts is—to be determined. I guess we'll see how that goes.
Steichen has reportedly signed a six-year contract with Indianapolis; we'll see. I'm just a random idiot, but it seems to me that these young up-and-coming coordinators on stellar teams with loaded rosters don't always work out in their first go as an HC. Either way, the Colts have been the closest thing to a consistently decent team of the five, so at least Steichen is starting with something.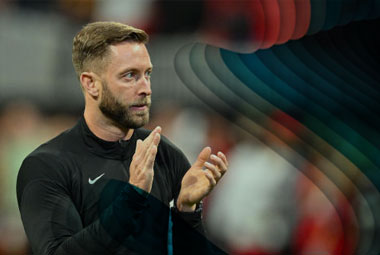 ARIZONA CARDINALS
New Head Coach: Jonathan Gannon
Former Head Coach: Kliff Kingsbury
Departing the Arizona Cardinals is former Head Coach, Kliff Kingsbury, who departs the organization with a 28-37-1 record after the organization, judging by Kyler Murray's contract, felt that they struck draft gold with the latter.
You'll recall that Murray made my list of the Top five quarterbacks to decline during the 2022 Season compared to years past. I almost didn't include him on the list, because, as I said:
With that, if there can be said to be a decline at all, then it is simply a quick return to the mean based on a very limited sample size of seasons. He played out of his mind last year, and certainly demanded a huge contract, publicly, which isn't normally advisable, but this appears to be just Kyler Murray coming back down to Earth in terms of performance.
Do you think he was playing for a contract last year? I don't. These guys are competitors and my tendency is to go out and believe that most of them play the best ball they can every single week. With statistics, however, come deviations and I simply think last season may have been one of them.
Essentially, I felt that Murray's career has been too short to call anything a decline, and also, that Murray's 2021 season exists somewhere outside of what I think can reasonably be expected of him year in and out. I think that's especially true of him now that his cap hit is through the roof and it's going to be difficult to surround him with the elite players that he needs.
Things were looking good for Murray and Kingsbury as, coming off of a 3-13 season in 2018, Kingsbury led the Cardinals to 5-10-1, 8-8 and 11-6 (and a Playoff appearance) from 2019-2021. However, the team suffered a few injuries, paid Kyler Murray some serious guaranteed money, was publicly embarrassed (as well as Murray himself) not once, but twice, as a result of aspects relating to the signing and the contract itself, then proceeded to go 4-13 last season with a points differential of -109.
For his part, Murray didn't have an awful statistical year, but he certainly came back to Earth.
For his part, Kingsbury departs with a Head Coaching record of 28-37-1. Did he deserve to be fired? I don't know. Probably. I don't really care. He seems like kind of an asshole, so I don't mind not having to look at him anymore.
Kingsbury, it has been reported, has been signed with USC to be some sort of offensive analyst and quarterbacks coach, so it would seem that the rest of the league (and NCAA teams) see about the same level of potential that the Cardinals displayed in the 2022 season. I thought for sure that another college would hire him as an HC so he could do what he does best, coach teams to losing records, overall. It's probably just a matter of time.
Kingsbury will be replaced by Johnathan Gannon, who, like Shane Steichen, is a young up-and-comer (40), has over a decade of experience in various coaching roles and has spent the last two years as a coordinator (this time, defensive) for the Philadelphia Eagles. He's forty, but looks sixty, probably because he's from Cleveland.
Steichen and he will probably both have amazing head coaching careers just so everything I say can continue to be wrong.
CONCLUSION
It's difficult to predict any of these head coaches will enjoy any great success with their new organizations, but it comes as no surprise, as solid teams tend not to dismiss their coaches very often.
If you had to bet on one, then Shane Steichen is probably the closest thing to a decent bet as he is inheriting the team who, other than last season, has been the most consistent of late. In fact, but for the unexpected early retirement of Andrew Luck, the Colts would probably still be doing well and Reich would probably still be their coach.
It's likely that at least one of these coaches will craft a team that enjoys a deep playoff run within the next few years, simply because there are five teams to choose from. If Payton is actually as good as his record with the Saints would appear, then he has a great defense and a solid franchise quarterback, so perhaps the best bet is the Broncos getting back to playoff form.
On the other hand, the Broncos have the misfortune of playing in the AFC West. There aren't going to be any free wins in that division.
As far as the Colts go, they're probably a franchise quarterback away from being a solid contender, so I think the question for them is of striking gold in the draft. It's not a question of if they will draft a quarterback, it's a question of who will they draft at quarterback?
I think both the Panthers and Texans are going to have to demonstrate a level of patience that they have not shown in recent years in order to be successful. The starting state for these coaches, especially for DeMeco Ryans of the Texans, is not promising. Both of these teams are teams that have been bad for awhile.
As far as the Cardinals go, I would expect a return to mediocrity. Kyler Murray's contract, in my view, partially hamstrings the Cardinals to get what they need the most—high-level talent to support Kyler Murray on the offensive side.
Posted by
DavidGreen