Introduction
In our previous installment covering the 2022 pre-draft free agency NFL cycle, we covered teams ranging from the Arizona Cardinals to the Cleveland Browns. This is just going to be more of the same with different teams, so let's get right to it.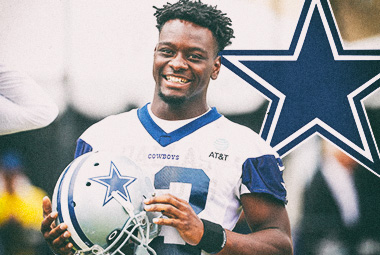 DALLAS COWBOYS
The Dallas Cowboys are a team that has fascinated me for the last several years. Here you have a team with dynamic playmakers such as Dak Prescott, Ezekiel Elliott and (until just a week ago) Amari Cooper, but it seems like there's always something missing.
The Dallas Cowboys won their most recent Super Bowl in 1995 and haven't made it beyond the Divisional Round of the Playoffs since. That's difficult for me to accept just because they should have everything anybody could ever want on offense. Look at this 2021 breakdown from ProFootballReference:
Total Yards: 1st
Turnovers Lost: 10th
Defensive Turnovers: 1st
Passing Yards: 2nd
Passing TD's: 3rd
Interceptions (Thrown): 7th
Defensive Interceptions: 1st
Rushing Yards: 9th
Rushing Touchdowns: 17th
They convert third downs and, perhaps more importantly, STOP opponents from converting on Third Down, in fact, with an opponent 3rd Conv. Rate of only 34.1% (!!) they were the second best team in the league at doing that.
The Dallas Cowboys scored the most Touchdowns in the league during the regular season, with 64.
With all of that, they got bounced out of the Wildcard, by a score of 23-17, by the San Francisco 49ers. That leads one to ask—what is the problem with this team?
The first problem is the old saying, "There are lies, damned lies and statistics," which couldn't be more true than with the Cowboys. In a project I might eventually finish, I detailed how certain teams are often nothing more than a waste of a playoff spot and get in only by virtue of winning a very poor division. That's not the case with the Cowboys in 2021, at least, it's not obviously the case. Granted, they ran the table (6-0) in their own Division, the NFC East, but they held their own out of Division to a 6-5 regular season out of division record and beat the Playoff-bound New England Patriots as well as a few near Playoff teams. Beyond that, they looked competitive even in their losses, such as their season opener with the Tampa Bay Buccaneers.
Even if they should have made the Playoffs, it doesn't mean that they had any reasonable expectation of winning. The Cowboys scored 92 of their regular season points in their two games against the Philadelphia Eagles; they had 83 combined points in two games against Washington (including scoring 56 in one game); finally, they combined for 65 points against the New York Giants, scoring 44 in one of those outings.
In total, they had a Point Differential of 240-107 (+133) against Divisional opponents, so if you take that away from their differential for the regular season on the whole, the remaining differential goes from 530-358 to 290-251 (+39). Of course, the 43-3 drubbing of the Atlanta Falcons accounts for all of that, though to be fair, the Falcons were a mediocre 7-10 in the regular season, so it's not as if they stomped all over a two win team.
Most importantly, the offense looks much less dynamic in scoring if we eliminate those Divisional games where they pounded upon the ailing Philadelphia Eagles (prolonged Super Bowl slump) as well as the New York Giants and Washington Football Team—both of whom have been mostly hapless for approaching a decade now.
PPG (Divisional Opponents): 40
PPG (Outside of Division): 26.36
PPG (All Games): 31.18
Don't get me wrong, the offense is still solid even after the Divisional adjustment. In fact, 26.4 PPG would be good enough to tie the Cowboys for tenth (after eliminating them from first) with the Arizona Cardinals—and Kyler Murray and that squad are pretty good, as you might know.
My favorite saying is, "You can't win every shootout," and I think that's apt for the Dallas Cowboys. Even though the 23-17 Wildcard exit at the hands of the 49ers was a low-scoring affair (by Cowboys standards), they did drop a few regular season games with 50+ total scored, such as:
@ Tampa Bay Buccaneers (Week 1) 29-31
Las Vegas Raiders 33-36 (Week 12 OT)
And, you also have games like the 19-9 loss to the Kansas City Chiefs in which they simply couldn't get any scoring going.
The Dallas Cowboys are an excellent offensive team, but teams that rely almost exclusively on offense (especially against equal or better teams) tend to also be very high variance teams, which means that everything would have to go just right for them to make a Super Bowl run, especially if they can't turn a 6-0 run in their Division into a Playoff bye.
Well, it looks like we went into a full blown scouting report (not really), so let's take a minute and look at their free agent acquisitions.
Michael Gallup (Wide Receiver) Five Years - Michael Gallup has played his entire four year career with the Dallas Cowboys as a secondary option for Dak Prescott. With the trade of Amari Cooper to the Cleveland Browns (Cooper had 20M that was about to become guaranteed), it looks like the Cowboys' plan is to give Gallup some more responsibility, as evidenced by the five year contract worth as much as 62.5 million dollars. Looks like they might go into this year looking to throw him some more deep balls.
Regardless of the metric you use for Gallup's contract (even including guaranteed money), you'll find that he's either just in or just out of the Top 20 highest paid receivers. With that said, some of you might look at his player profile and think that the stats don't justify this type of pay; others might be concerned that he played only half of last year due to a calf injury and then tore his ACL near the end of the season. These are all valid concerns, but if Gallup doesn't pan out as a receiver who should be making top-tier bank, the Cowboys have ways out of this contract a few years in.
For my part, I hope the Cowboys continue to put on offensive clinics any given week and I would like to see Gallup emerge as a true #1 threat. If he can heal up and get anywhere near the level of Amari Cooper, this will prove to be a good extension.
Jayron Kearse (Safety) Two Years - The Cowboys have also resigned Safety Jayron Kearse at two years and ten million dollars. Primarily a backup in his first four years in the league with the Vikings, he started seven games with the Detroit Lions in 2020. The Cowboys picked him up in 2021 and he started fifteen games in which he produced two picks, a fumble recovery and soloed or participated in 101 tackles.
–-With that, we see that the Cowboys have made a couple of resignings, but haven't done anything in terms of newly acquired players. In the meantime, they traded away Amari Cooper to the Browns. As of right now, the Cowboys have about 17.3 million in cap room for 2022, but not as much for next year. Of course, they can do some contract gymnastics and rely on a heavy signing bonus and guaranteed money to pick up a decent WR to work alongside Gallup. Either that, or they might pick up a good draft prospect, who will be relatively cheap.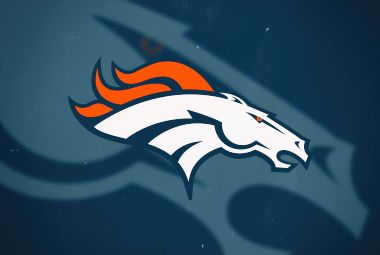 DENVER BRONCOS
The Denver Broncos are in the unenviable position of playing in the AFC West, arguably the best conference in the NFL. In addition to Patrick Mahomes and the Division-winning Chiefs, the Broncos must also play two games per season against the Raiders (who made the playoffs in 2021) as well as the Chargers–-who would have made the playoffs had they beaten the Raiders in the final game of the regular season, or tied them.
Amassing a record of 7-10 last season, the Broncos would end the season on a four-game skid, including three losses to Divisional rivals against whom they were 1-5 on the year. The bright side is that the Broncos actually had a winning record of 6-5 in out of division games, though, in fairness, they didn't really beat anyone good outside of the Cowboys.
But, man oh man, are they looking to change that:
Russell Wilson (Quarterback) Two Years (?) - Russell Wilson was traded from the Seattle Seahawks to the Denver Broncos with two years described as, "Team-friendly," remaining on his contract. The Broncos have indicated that they plan to have Wilson for a long time, and he seems to plan to be there for a long time, but neither party seems to be in any great hurry to ink a new deal.
The way it works out, Wilson has 19M base salary coming up this season as well as 22M the next season, with 5M roster bonuses each season that adds to the cap hit. What I would expect to happen is for the two parties to work out a new contract next offseason.
Make no doubt that the Broncos are committed to Wilson. From this source, here's what they traded away for him:
After landing Wilson via blockbuster trade — sending two first-round picks, two second-round choices, a fifth-rounder, QB Drew Lock, tight end Noah Fant, and defensive end Shelby Harris to the Seahawks — Denver initiated negotiations on a revised contract that aligns with the 33-year-old's stated goal of playing for another decade-plus in the NFL.
As impactful as Russell Wilson has the potential of being for the Broncos organization, that trade collateral has more than, "Two years," written on it, so I expect Wilson to sign a long-term deal with the team no later than next offseason.
Wilson is as reliable as they come, having miraculously only missed three games in his ten-year NFL Career. He has a positively absurd 3.36:1 career TD:INT ratio, averages 3,706 passing yards per season, completes 65% of his passes and currently enjoys the fourth-highest career passer rating (101.8) of all-time. I expect him to go to Canton, first ballot, after he retires.
It's possible that Wilson has lost a little footspeed with age, but he's still perfectly capable of scrambling when it's necessary as well as working the occasional designed run. I'm not really going to get into average career rushing stats because they're a bit misleading given that they are weighted heavily towards the first five years of his career. That said, he did run for over 500 yards as recently as 2020.
The Seahawks allowed the eighth most sacks in the league in 2021, and the Broncos weren't far behind. On average, Wilson has absorbed 42.7 sacks per season, so the Broncos are going to want to improve upon that number in order for Wilson to play for another decade, as he announced that he intends to do. One thing that helps your quarterback be great is to have a great offensive line, as we see with teams such as the Chiefs, Patriots, Bills and Buccaneers allowing the 4th-1st fewest sacks in the league, in that order. We definitely want to see Wilson exiting the game in a relatively clean jersey—helps with longevity, if nothing else.
There don't seem to be any huge changes to the offensive line yet, but don't be shocked for the Broncos to spend their second round pick on an O-Lineman, or perhaps even trade up to pick one up. With that, let's look at a few of the team's key defensive signings:
D.J. Jones (Defensive Tackle) Three Years - The Broncos have inked a three year contract with D.J. Jones that could be worth as much as thirty million dollars. Jones has demonstrated a capability to play anywhere on the defensive line and had spent his entire five year career in San Francisco. He has started 46 career games (of which 42 were in the last three seasons) and started every regular season game for the 49ers last season.
Jones will get to the opposing quarterback every now and then, but is mainly known as a decent run stopper. That said, he's definitely a reliable starter who doesn't make many mistakes. In addition to forcing two fumbles last year, Jones also saw no laundry whatsoever, as he started every game of the 2021 season without committing a single penalty. The 49ers felt that Jones' contract demands were going to be a bit expensive for his position and production going into the 2022 NFL season (his most recent SF contract was one year at 3.5 million), but it seems that the Broncos think he is worth as much as thirty million. I hope he proves it and am definitely pulling for him to have another solid year.
Randy Gregory (Defensive End) Five Years - The Broncos have also inked a five-year deal with Defensive End Randy Gregory for as much as 70M dollars. This could be something of a risky move for the team as Gregory has almost unlimited potential, but whether it be by injury or by suspension for various off-field conduct, he has yet to play a full season.
Gregory has technically been in the league for seven seasons, but he was suspended all of 2017 for substance abuse and then again in 2019 for substance abuse that violated his conditional reinstatement. Other sources note that he has amassed only 16.5 sacks in fifty games, but that's somewhat misleading, as he has only started 12 games–including a career-high eleven last year. Even in the games in which he has participated, Gregory has been on the field for well under 50% of his team's defensive snaps.
That said, he does have some serious upside. For one thing, over the last three seasons, he has forced a fumble once in every 4.5 games in which he has played…which is pretty huge. It's really touch to put a price tag on a change of possession, especially when you're competing in the AFC West. The Broncos also ranked last in the league last year in terms of forced fumbles and sacks. Last year, Gregory got to the quarterback once every two games, on average.
On the surface, one might conclude that his contract is an unmitigated disaster. After all, the reason that Gregory chose the Broncos instead of the Cowboys is because of salary forfeiture verbiage in the contract with the latter, so, the question becomes, "What are the Broncos guaranteeing?" Of that 70M, only 28M of it is guaranteed, which includes a ten million dollar signing bonus. The remainder comes by way of base salary, which is only four million this year. The Broncos will also have the opportunity to get out of the contract three seasons from now. Additionally, in the latter part of the contract, some of the compensation will come by way of per game bonuses and roster bonuses.
It's still a bit of a risk, don't misunderstand, but people will sometimes see, "Five years, 70M," without looking at any of the details and wonder how the hell the Broncos, or any team, can do that with a player with Gregory's history. Personally, I hope Gregory has turned the corner, can stay clean and goes on to have several very productive seasons with the Broncos. At his best, he's an explosive player with the capability of changing the game with any snap.
DETROIT LIONS
The Detroit Lions last made the Playoffs in 2016, during which year they would lose in the Wildcard round. Since then, they have gone 9-7, 6-10, 3-12-1, 5-11 and 3-13-1. The most interesting thing about their team the last five years is the fact that they played to ties twice.
Oh, and there was also this little trade in which they sent Matthew Stafford to the Los Angeles Rams in exchange for Jared Goff. You guys might remember that Stafford and the Rams went on to win the franchise's second Super Bowl just this season.
As far as the Rams go, they won three consecutive three point games over the Buccaneers, 49ers and Bengals, in that order, en route to the Super Bowl. They say history repeats, and sometimes, history is quick about it. In addition to beating Tom Brady and the Tampa Bay Buccaneers en route to the Super Bowl victory, the Rams have the distinction of being only the second NFL team to win the big one in their home stadium (Brady and the Buccaneers were the first, just the previous year!) and Stafford also led his team to a Super Bowl in his first year with the organization, as Brady did the year prior. Depending on what happens with Stafford and Brady down the line, that game might well represent a passing of the proverbial torch.
Oh, right, the Lions. Ugh. Dan Campbell is the franchise's third coach over the last five years since the team's most recent playoff appearance and is poised to enter his second season with the organization. We can only hope that the Lions are inclined to keep him around for at least two more years as NFL teams have recently had a tendency to punt on their coaches quicker than I think they should be inclined to do.
Unfortunately for the Lions, they have virtually zero cap space as of right now, so we shouldn't expect much in the way of moves unless they can do some financial wizardry with some contracts. The two biggest free agent moves are retaining Defensive End Charles Harris for two years at as much as 14M and keeping Safety Tracy Walker around at three years worth as much as 25M.
The organization is just going to have to hope that Goff can work some magic and the rest of the players on the roster can continue to develop as they really don't have much capacity to make any real moves, unless something drastically changes. For the time being, let's just hope they can amass anywhere from five-seven wins in the upcoming season, which would be a step in the right direction. That might at least make them a more attractive destination for free agents next year, when the Lions are projected to have more than 30 million dollars to work with in cap space.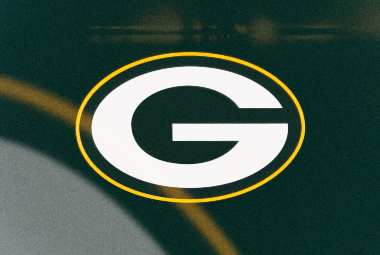 GREEN BAY PACKERS
The big question this offseason was whether or not quarterback Aaron Rodgers was going to retire. Fortunately for the Packers, the answer to that question for the surefire first ballot Hall of Famer and league MVP the last two years running (four times overall-second all time) with a 104.5 career passer rating (currently 2nd all-time) is no.
If Aaron Rodgers requires an introduction, then all I can say is that I am surprised that you are reading this article and would encourage you to just Google the man!
Anyway, the Packers would work around to create some cap space and have effectively signed Rodgers to a three-year deal (with two dead years at the back end kicking the cap situation down the road) worth 150.8M guaranteed. The deal also includes a 40.8M signing bonus, which results in a league minimum base salary for Rodgers this year and next given his tenure and position.
In the meantime, the Packers have made two major free agent acquisitions on the defensive side of the football, which we will detail below:
De'Vondre Campbell (Linebacker) Five Years - The first of these moves was to retain Linebacker De'Vondre Campbell, a veteran six-year outside linebacker who spent his first four years with the Atlanta Falcons, before stopping at Arizona for a season and then playing for the Packers last year.
Campbell is a force to be reckoned with who does a little of everything. He started in all sixteen games in which he appeared last year and registered two picks, two forced fumbles and two QB sacks. Additionally, he had a hand in 146 tackles, of which 102 were solo. The 2021 campaign was easily Campbell's most productive overall season, though he did pick the ball off twice and force three fumbles in 2019.
For his future services, Campbell is set to make as much as fifty million dollars over the next five years, of which fifteen million (all signing bonus) is guaranteed.
Rasul Douglas (Cornerback) Three Years - Another defensive retention is that of Rasul Douglas, a five-year tenured cornerback who also played in his first season with the Packers last year, amazing five interceptions in twelve appearances (nine starts) of which he took two to the house for six. The only thing better than turnovers are turnovers resulting in immediate points.
By far, that was Douglas' most productive year, despite appearing in more games during all of his other NFL Seasons. His guaranteed 5.3 million of the contract valued at as much as 21M is all signing bonus and the team can also get out of his contract as early as after the 2022 season. Granted, they're paying Douglas for what might be the best year of his career (and has already happened), but if he can continue to contribute at the same level over the next few seasons, he's an absolute steal at that price.
HOUSTON TEXANS
The Houston Texans have been extremely active this free agent cycle, but most of their signings and retentions have been of backup caliber players.
The Texans will enter their second consecutive season without quarterback Deshaun Watson, who finally got the trade that he had demanded and was dealt to the Cleveland Browns. The Texans went 10-6 in the regular season and advanced to the Divisional Round of the playoffs as recently as 2019, but have only won four games in each of the last two seasons.
The Texans were one of the worst all-around teams in the league last year with the following team rankings:
Offensive Points: 30th
Offensive Yards: Last (32nd)
Defensive Points Allowed: 27th
Yards Allowed: 31st
Where do the Texans need to improve? Yes. I guess Cameron Johnston is at least a better than average punter and certainly earned his paychecks last year.
It's definitely going to be a full rebuild for the Texans, but the Browns did give up a ton of draft collateral in the trade for Deshaun Watson:
Texans receive: Three first-round picks (2022, 2023, 2024), one third-round pick (2023), two fourth-round picks (2022, 2024).
Browns receive: Deshaun Watson, 2024 sixth-round pick
Some people might wonder how the Texans received such a smorgasbord of Draft picks for a Deshaun Watson who, stellar as he might be, was absolutely NOT going to play for them. The answer to that is that the Texans simply would not have traded for less. The Browns don't have quite the same luxury as they really can't afford to have both Mayfield and Watson on their roster, so they're in kind of a pickle in that they might have to trade Mayfield AND give up a little draft capital just to get out of his contract.
With that, the Texans will enjoy the 3rd, 13th, 37th, 68th and 80th picks (and others) in the upcoming draft. We can only hope that the Texans will not expect miracles out of second year coach David Culley, and will give their HC at least three or four more years of rope to try to get a rebuild of the team done.
Other than that, there's really not much good news. Provided I'm not missing anything, none of their many free agent moves are of any real consequence and it looks like the Texans are poised to rebuild from the ground up starting with this year's NFL Draft. I can't even imagine the draft projections as the Texans needs are basically an entire football team.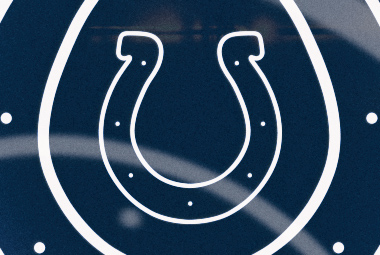 INDIANAPOLIS COLTS
The Indianapolis Colts, for one reason or another, had all the Carson Wentz they could stand and dealt him to the Washington Commanders. Under Head Coach Frank Reich, the Colts made the Playoffs via Wildcard in two of the last four seasons and won one Playoff game, having been bounced from the Divisional Round in 2018.
The Colts would narrowly miss a trip to the Playoffs last year with a record of 9-8 that would end in two losses, first to the Raiders (understandable) and then an inexplicable 26-11 loss to the hapless Division rival Jacksonville Jaguars. How bad were the Jaguars? Urban Meyer, who didn't even manage to coach a full season with Jacksonville, is being argued by some to be the worst NFL HC in all of history. The Jags finished 3-14 on the season and beat the Colts just one week after absorbing a merciless beatdown of 50-10 against the resurgent New England Patriots.
The Colts have been just better or just worse than mediocre the last four seasons, which is fine when you are gifted by having the Texans and Jaguars (well, it should have been a gift) in your Division, but not so great when you also have to play the mighty Tennessee Titans twice every season.
The Colts were initially projected to end up with Mayfield after the Deshaun Watson trade to the Browns, and Mayfield really wanted to play for them, but they went a different path instead:
Matt Ryan (Quarterback) (?) - The Colts acquired seasoned veteran Matt Ryan from the Atlanta Falcons in exchange for a third-round pick, but even worse than that, the Falcons are eating some serious dead cap money on top of the dead cap hit they already had-which was sizeable. That said, the Falcons will be fine next year as they look to improve and take advantage of the roughly 100M they will have in 2023 cap space.
As far as the Colts are concerned, they're getting Ryan at the bargain-basement price of 18.7M this year, but he becomes far more expensive at as much as 35.2M next year, all dead cap hit, because of the way his contract transferred over from the Falcons is structured. They also converted 12M of this year's would-be salary to signing bonus in order to clear up some cap space.
Ryan will become an unrestricted free agent, at the age of 38, after the 2023 season. That said, if things go really well this year, it's possible that the Colts will work out an extension with Ryan, assuming he intends to play longer than that.
Matt Ryan was selected by the Atlanta Falcons with the third pick of the 2008 Draft and has, prior to the 2022 season, played his entire career with the organization. Ryan is remarkably durable, having only missed three games in his entire fourteen-season career, so that's going to be good news for the Colts if he can keep that trend going.
You know what's coming.
Matt Ryan has had an amazing career, but is perhaps best known for being the losing quarterback in the 2017 Super Bowl (2016 NFL Season) during a game in which Tom Brady continued to build his legend by leading the New England Patriots to a 34-28 overtime victory over the Atlanta Falcons having overcome a deficit of 28-3.
The Falcons would manage a playoff appearance with a single win the following season, but haven't returned to the postseason since.
For his part, Matt Ryan has been remarkably consistent. His 67% completion percentage from last year is 1.5% better than his career average. He threw a below average twenty touchdown passes last year, but had 26 in each of the two seasons prior to that, which is his average. The twelve times he completed a pass to the wrong team last year are in line with his career average. His Yards per Attempt have slipped off his average just a hair the last three years, but it stands to reason as he has been paired with an aging receiving core. Beyond that, his QB Rating the last three years has been within a standard deviation of his average, so he's solid.
Basically, what you are getting with Matt Ryan if you're the Indianapolis Colts is a steady hand. At this point in his career, especially with some of the more recent additions to the league, Ryan hasn't been a stellar quarterback, but he's still a bit more than a mere game manager who is good at protecting the football. Given the Colts' performance these last few years, it's my opinion that Matt Ryan, at worst, will not hurt them and can often put them in a position to win some football games.
Do I expect any deep playoff runs in these next two years? Not really. That said, having a Matt Ryan lead the offense at least gives you a chance, especially if you can put some quality pieces around him. The worst case scenario, in my estimation, is that these end up being two decent transitional years for the Colts as they work on finding a franchise QB for the future.
That all said, the fact that they would pick up Matt Ryan rather than take a flyer on Bajker Mayfield, especially since they wouldn't have had to give the Browns much (if anything), tells me that they don't see Mayfield as a long-term franchise QB and feel like Ryan at least gives them a better chance to win now. Reich may be counting on it as the Colts could have at least remained mediocre under Chuck Pagano if that was supposed to be the goal.
Mo-Alie Cox (Tight End) Three Years - The Colts came to terms with Tight End Mo-Alie Cox for three years and as much as 17.55 million, of which 8.2M (5.85M signing bonus) is guaranteed. Cox has played his entire four year career with the Colts' organization and has developed into a handy tool in the passing game. In his most recent two seasons, Cox has been responsible for over 700 (combined) receiving yards and six (combined) touchdowns.
Cox only saw the field for about a third of his team's snaps in his first two years in the NFL, but that number has increased to just over half in his last two seasons, so he has developed into a useful, if not critical, offensive weapon. What I like best about him is that he's only caused the laundry to be thrown on the field once per season the last two years. You definitely don't want a tight end who sends you backwards any more frequently than that, and preferably, not at all.
Overall, I like the signing; if it doesn't pan out, the Colts can get out of it two years in without taking a cap hit…but I'm obviously hoping for Cox to continue to produce at his recent levels if not improve. It certainly shouldn't hurt to have Matt Ryan throwing him the football.
Yannick Ngakoue (Defensive End) One Year - Yannick Ngakoue was acquired, via trade, from the Los Angeles Raiders and, oh boy, I am salivating at this steal for the Colts.
The Colts will take over the final year of Ngakoue's contract at a cost of as much as 13M dollars, which is an absolute bargain for a nasty pass rusher flying in from the edge. Ngakoue has averaged more than nine sacks per season (ten last year) in his six seasons in the NFL and has also forced twenty fumbles during that time (3.33/season). It's true that he only forced two fumbles during last year's regular season, but there's going to be some variance there, and he still racked up ten sacks, which is very nice!
Of course, sometimes it helps just to shake up the quarterback, and he got a piece of him 23 times last year. I think that Ngakoue is going to get four quality chances to absolutely feast on the Jaguars and Texans next year, but I look forward to seeing him lay down the wood and possibly send the ball the other way a few times this season—and it could happen on any given play. Seriously, this dude is nasty when they send him!
Watch this highlight reel, I'm begging you! I mean, this dude is just filthy, and he can catch up with and pull down the league's fastest quarterbacks from behind. I love this guy! I hope he has the best year of his career.
CONCLUSION
For this set of teams, Russell Wilson joining the Denver Broncos is obviously the biggest free agent move, but I'm also looking forward to what veteran Matt Ryan does with his change of scenery and REALLY looking forward to watching Yannick Ngakoue light some quarterbacks up for the Indianapolis Colts.
It's good to see the Broncos pick up a proven talent at the QB position because, despite the fact that they are managed by John Elway, Hall of Fame QB and one of the greatest to ever throw a football, they haven't done well trying to draft QB's, develop QB's or take chances on unproven talent, such as they did with Brock Osweiler. Bottom Line: Peyton Manning was the only truly solid QB move they've made in the last decade-until now.
I think the Colts probably made a lateral move for Matt Ryan as opposed to Carson Wentz, but they probably feel like Ryan is a better leader. I've also heard murmurings to the effect that they don't like Wentz's tendency to take big risks at key times, but I don't know how much truth there is to that. I'm not saying those who have said it are wrong, but I don't know that you make such a QB move for ONLY that reason. Statistically, Wentz had the third best season of his career and markedly improved compared to 2020, so I don't know what the problem was.
The rest of the teams in this set pretty much stayed the same. The Packers because Rodgers did not retire and the rest because they don't have any real room to do anything outside of the draft.
Now, if you'll excuse me, I'm going to watch that Ngakoue highlight clip again.
Posted by
Mission146