Introduction
As the Eastern and Western Conference Finals of the 2019 NBA playoffs are set to begin, several teams have wasted no time in making important changes prior to the 2019 – 2020 National Basketball Association season.
The Cleveland Cavaliers, the Los Angeles Lakers, the Memphis Grizzlies, the Sacramento Kings, and the Phoenix Suns have all fired their head coaches. All of those teams, except for the Grizzlies, have already named the next head coach of their basketball squads. The Lakers have even hired a highly qualified assistant coach as well.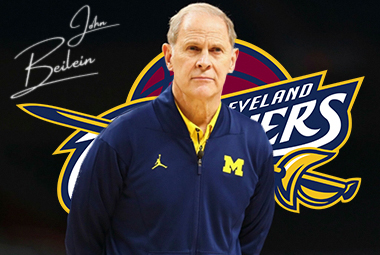 Cleveland Cavaliers
The Cavaliers have decided not to move forward with Larry Drew, and they have agreed to terms with John Beilein to become the team's next head coach. The Cavs finished 19 – 63 last year, and they were looking for a new face of this rebuilding franchise.
Beilein who had been coaching at the University of Michigan for the previous 12 basketball seasons is excited to give coaching in the NBA a try. He has a college record of 829 – 468, and he took Michigan to 2 NCAA Final Fours as well as four Big Ten tournament and regular season championships.
"We conducted a deep and thorough search to find the best possible candidate for the next head coach of the Cleveland Cavaliers. We interviewed several strong and talented candidates who, no doubt, will get an opportunity to become an NBA head coach somewhere down the line," says Cavaliers General Manager, Koby Altman. "Following the end of those interviews, it became clear to us that Coach Beilein was the right choice and best fit for our franchise. John is one of the most accomplished and innovative basketball minds and leaders in the entire game. He has a unique ability to create an outstanding culture that will promote the development of young players and provide a solid structure to the entire program; not to mention the fact that John Beilein wins everywhere he goes. We are excited Coach Beilein is joining our organization as we continue to build the foundation that any enterprise needs to be successful and competitive year in and year out."
"We could not be more thrilled to name John Beilein as the new coach of the Cleveland Cavaliers," says Dan Gilbert, the team's Chairman. "First, John is a great human being. He cares deeply about his players and others who work for him and around him. He defines the words class, integrity and character. He is a tireless worker who obsesses about finding better ways and the inches that will help his team and the organization grow. John is a brilliant basketball mind and last but not least, John Beilein is a winner. I also want to thank Koby and his hardworking staff for turning over every rock while relentlessly searching for our new head coach since the minute this past season ended. It is no surprise that Koby and his team landed on John Beilein as great cultures attract others who hold the same values as the foundation for everything they do. I can't wait for next season to begin."
"I want to thank the University of Michigan for what has been a truly special home and remarkable place for my family and I for the last 12 years. We have achieved great success together and we could not have done it without the incredible support of our administration, coaches, players, staff, students, fans and the entire university community. We shared some of the best moments of my life together and I will always be grateful for that," says John Beilein. "At the same time, I felt very strongly about this new and exciting opportunity with the Cavaliers. I am very thankful to Dan Gilbert and Koby Altman and honored to be the head coach of the Cavaliers. I love the position the team is in to build and grow and this was something I felt was the perfect fit for me. With hard work and dedication by all of us, we will grow this team day by day and reinforce a culture of success that sustains itself with strong core values. Cleveland is a great city with amazing fans and I am really looking forward to calling Cleveland home for years to come."
I am truly surprised that Beilein took this job as he has only coached in the college landscape, and he seemed to really like being at the University of Michigan. Factors that may have influenced him to accept the position in Cleveland are proximity to family, and the Michigan Wolverines will be losing many players to the upcoming 2019 NBA draft.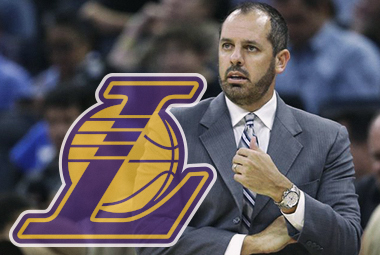 The LA Lakers
The team has fired Luke Walton and brought in Frank Vogel to replace him. Vogel has previously been the head coach of the Indiana Pacers and the Orlando Magic. The Lakers were close to hiring Tyronn Lue before this decision was made, but the two sides could not come to an agreement over the length and money involved in the contract.
LA also hired Jason Kidd as an assistant coach under Vogel, which is approximately the equivalent of the team hiring two head coaches. Kidd was the head coach of the Brooklyn Nets and the Milwaukee Bucks in the past.
This news comes amidst the Lakers organization becoming a complete mess over the last few months. Former President of Basketball Operations, Magic Johnson, retired from working with the Lakers, and he was clearly not happy with the direction and actions of the franchise.
They acquired LeBron James before last season, but they failed to make the playoffs for the third straight NBA campaign. It was only a matter of time before they made a change at the head coaching position as Walton did not seem to be the answer they were looking for in LA.
"I am very excited for this opportunity to join the Lakers, a prestigious organization that I have long admired," says Vogel. "I look forward to coaching such phenomenal talent and bringing my strategic vision to the team."
"We are excited to add Frank Vogel as the next head coach of the Lakers," says Rob Pelinka who is the team's general manager. "Coach Vogel has a proven track record of success in the NBA playoffs, and he reflects the core qualities we were looking for in a head coach — including detailed game preparation, extreme hard work, and holding players accountable to the highest basketball standards."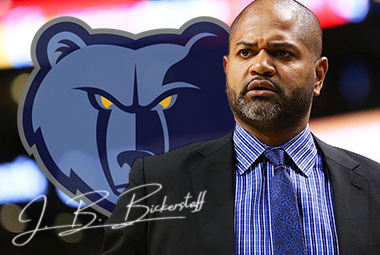 The Grizzlies
The Memphis team has fired J. B. Bickerstaff as their head coach, but they have yet to find a replacement for him. Memphis went 48 – 97 under the leadership of Bickerstaff over the last two seasons, and that is unacceptable for most NBA teams.
Sarunas Jasikevicius of Lithuania may be a possible leading candidate for their head coaching vacancy as the Grizzlies are meeting with him soon for further discussions. It is very uncommon for an NBA franchise to hire a coach from the Euro League, but this seems to be the direction Memphis is going at the moment. The Grizzlies have also demoted several front office executives to lower roles within the organization.
The Kings
Dave Joerger and the Sacramento Kings have parted ways after the 2018 – 2019 NBA regular season. The team immediately brought in and hired ex Lakers head coach, Walton, within days of the firing.
That seemed to be an alright choice for the job, but shortly after Sacramento agreed to terms with Walton, the NBA and the Kings opened an investigation into sexual assault allegations against him while he was an assistant coach for the Golden State Warriors.
The Suns
Lastly, the Phoenix team fired Igor Kokoskov after only one season, and they decided to hire Monty Williams. The Suns had a record of 19 – 63 under Kokoskov, and have been a bad team for quite a while now. Hopefully Williams can bring the young Suns club back to a winning franchise as it seems they haven't been that since the 90's.
"Monty brings a wealth of NBA experience, both as a coach and former player, in addition to being a high-character individual who will infuse basketball wisdom and life lessons into our locker room," says James Jones who is the Sun's general manager. "Monty is well respected for his coaching pedigree, leadership and commitment to the community, all of which make him the ideal person to lead our team moving forward."
"Anybody who pays attention even a little bit understands he's elite people," says Philadelphia 76er head coach, Brett Brown. "He's emerging, relatively young coach who's incredibly relational and has been studying how to be an NBA coach. He's been around and I hope he's taken something from our program."
New Beginnings
One of the great things in sports is no matter how bad last season went, the following year is a fresh start. Hopefully these new head coaching moves will help move these struggling NBA franchises in the right direction. I wish the best of luck to all the teams mentioned above as well as the Chicago Bulls in hopes that they can improve in the 2019 – 2020 NBA season. If you are into sports betting I do not recommend putting money on any of these teams with new head coaches winning the NBA finals next year.
Sources:
"Who's out, who's in: Tracking 2019's NBA coaching changes", espn.com, May 10, 2019.
"Cavs Name John Beilein As New Head Coach", nba.com, May 13, 2019.
"Lakers finalize deal to make Frank Vogel their coach", Broderick Turner, latimes.com, May 13, 2019.
"Suns hire 76ers assistant Williams as coach", espn.com, May 3, 2019.
Posted by
DavidGreen

Sorry, an internal error has occurred. The error has been logged and will be reviewed.
In the meantime, please try your request again if you haven't already.
If the problem occurs more than once, rest assured that it will be investigated and fixed soon.