Introduction
As most readers of this article will already know, I have begun writing articles for our sports section of the website and many of these articles have also been focused on changes at the quarterback position. I also gave my take on a great number of NFL Free Agency moves earlier this year, as well, so those articles can probably be found starting on page two.
In addition to that, DraftKings (US based and offering casino/sportsbook product in individual states, where authorized) offered an excellent NFL betting promotion that I fully analyzed on this WoO page. I am aware that many people who post on the forums were able to take advantage of that, and I hope some of you who read, but perhaps do not post, were able to, as well.
The short story in that analysis, by the way, was always bet on underdogs. The value isn't even close. DraftKings would go on to stop doing the promotion, but I think it's possible that we will see a return in the first few weeks of the NFL regular season in 2023. If the promotion terms are substantially similar, the recommendation to bet on underdogs will remain unchanged.
Of course, the promotion does have some variance, when limited, but I believe that the underdog strategy would have been profitable in just the sample size of DK offering it. As we saw, over the sample of an entire NFL season, if this promotion could be played betting underdogs every single game, then every season would be very profitable.
This article is going to be different. We're going to have a little bit of fun and look at the value that NFL teams are getting for their new quarterbacks going into the season. I'm going to rank them, from worst value to best, so that's going to be subjective. If you disagree with any of my takes, please let me know in the comments!
There will be a separate article about long-time QB's who have had significant declines compared to previous seasons, so be sure to look out for that. Russell Wilson is in both of the two articles!
Finally, in order to be on this list, the quarterback must be newly-acquired and the starter (with the exception of Deshaun Watson, who we knew would start when available) going into the season. For that reason, quarterbacks such as Geno Smith, the new starter for the Seattle Seahawks, will not appear as he was already a Seattle Seahawk.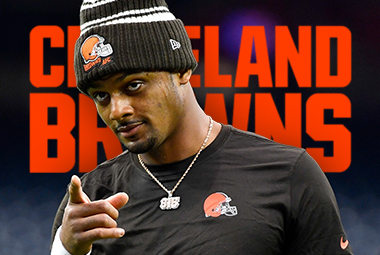 THE RANKINGS
#1 Worst Value, DeShaun Watson-Cleveland Browns:
Contract: Five Years, 230M, Guaranteed
2022 Salary: 1.035M (Base), 8.993 (Bonus), 402.5k (Guaranteed)
Mechanism: Trade (Texans)
Browns Get: Deshaun Watson, 2024 6th Round Pick
Texans Get: 2022 1st Round Pick, 2023 & 2024 First Round Picks, 2022 Fourth Round Pick, 2023 Third Round Pick and 2024 Fourth Round Pick
One thing very important to note is that I AM NOT ranking this list based upon what I think the long-term value will be, but rather, what I think the value is that the teams have got from these new starting quarterbacks so far.
(NOTE: Jacoby Brissett will not appear on this list because everyone knew he was just a placeholder for Watson)
For that reason, I think Deshaun Watson is the worst value because, in addition to the money and the Draft Picks, Watson also cost the Browns some reputation. Watson is the subject of more than twenty sexual harrasmenet/sexual assault allegations, many of which have been settled, all involving private massage therapists. The article that I linked discusses the trade and gives a broad overview of these allegations, the specifics of which will not be published here.
I don't know how many of them will stick to it, but if Facebook is any indication, then a great many Browns fans have decided that they are done with the team. Before even suiting up, DeShaun Watson did for the Browns what a 1-31 stretch could not!
In terms of value this season, it is evident that Watson's contract was structured so that the Browns would not take a huge cap hit this season and would not pay him very much (in base salary) for this year as all parties to the contract knew he would likely be suspended by the NFL.
Many pundits contemplated that the suspension would be for a full season, but instead, it was an eleven-game suspension that terminated, coincidentally (haha, right!) with a trip down to play Watson's former team, the Houston Texans.
While the Browns would beat the Texans by a score of 27-14, I think it's fair to say that Watson, with a stat line of 12-FOR-22, 131 yards, zero touchdowns, once interception and a QB RATE of 53.4, to say the least, did not have a lot to do with that.
Even if Watson looks better the rest of the season, the Browns (despite surprisingly strong play from backup, Jacoby Brissett, are 5-7 and tied with the Steelers for last place in the AFC North. Even if Watson returns to form, the Browns are going to need a heck of a run to come back and win the division, or perhaps, advance to the Wildcard.
In the event that happened, I would still say that Watson provides the least value this season simply because of how many games he spent on suspension. Also, it's going to be difficult to argue, based on Brissett's performance, that he's really done anything in that hypothetical that Brissett wouldn't have, unless he absolutely lights it up.
That all said, as of the time of this writing, Watson has played one game and was pretty awful, so he's certainly offered the least value, to this point.
#2 Worst Value: Russell Wilson, Denver Broncos:
Contract: Five-Year (Extension), 245M, 165M (Total Guarantees)
2022 Salary: Base: 2M, Signing Bonus: 10M, Roster Bonus: 5M
Mechanism: Trade (Seahawks)
Broncos Get: Russell Wilson, Fourth Round Pick
Seahawks Get: Drew Lock, DL Shelby Harris, TE Noah Fant, Two First Round Draft Picks (2022 + 2023), Second Round Pick (2022), Fifth Round Pick (2023) First and Second Round Picks (2023)
My reporting on the trade terms is what is provided by The Sporting News, so feel free to click that link for more information.
Unlike Deshaun Watson, Russell Wilson was not suspended for the better part of the season, or any of it, for that matter, and has appeared in all but one game this year.
In order to acquire Russell Wilson, however, the Broncos traded a large slate of players as well as, basically, their 2022 NFL Draft and their 2023 NFL Draft (the impactful picks, anyway) to the Seattle Seahawks. For all of this, the Denver Broncos currently sit at 3-9, dead last in the AFC West and are already mathematically eliminated from winning the division.
Of course, they almost certainly will not be finding a WildCard spot, either, as they cannot possibly finish the season with a winning record.
In terms of stats, Russell Wilson sits at 215-FOR-358 (60.1%), 2,558 Yards (7.1 Y/A), eight touchdowns and five interceptions for a career-low (thus far) QB RATE of 83.5.
That sort of QB RATE is something that you would hope, but not necessarily expect, from a decent journeyman backup quarterback.
With that, the Broncos traded the house for someone who has been performing at competent backup level caliber. That said, Wilson is playing in a new system, not that he knows it (one big hubbub came in a game that Wilson was calling Seahawks' audibles) under a new head coach and, arguably, doesn't have a ton around him to help him out.
Unfortunately, for the Broncos, they are unlikely to get DangerRuss much help in the Draft this year, because for all practical purposes, they do not have any meaningful picks.
What is really astounding about the Broncos record is that, as of this writing, they have the second best defense in the league in points allowed (204), but that only does so much when the offense has only scored 166 points. Additionally, the Broncos defense leads the NFL in passing touchdowns allowed, though the run defense has just been average.
That said, the run defense can somewhat be excused because, one would assume, teams going up against them go to the run game a lot given their pass protection.
The Broncos passing offense is (barely) in the bottom half of the league in terms of attempts and yards through the air. However, despite occasionally moving the ball well, they rank second-to-last in team passing touchdowns.
Once again, these rankings are only based on value so far, which is to say as we go into Week 14, so this article is not to be taken as a projection of long-term value.
Although, if Wilson doesn't start producing soon, he might get a new nickname, "DisasteRuss."
#3 Worst Value: Carson Wentz (Washington Commanders)
Contract: Three Years Remaining, Out Possible After This Season.
2022 Salary: Base: 22M, Roster Bonus: Roughly 6.3M
Mechanism: Trade (Colts)
Commanders Get: Carson Wentz, 2022 Second-Round Pick (2022)
Colts Get: Second-Round Pick (2022), Third-Round Pick (2022) Conditional 2023 Second/Third Round Pick
The first thing that I want to clear up is the 2023 pick, for the Colts, will be a second-rounder if Wentz takes 70% of the Commanders' snaps, which he won't. In the event that he does not, the pick will become a third-round Draft Pick.
It's pretty difficult, and almost seems unfair, to factor the fact that Wentz is injured into my ranking, but I suppose it is relevant. Even then, there were a wide variety of reports to the extent that Wentz's former teammates on the Colts did not particularly like him. I don't know whether or not those reports are just, but they are based directly on what some past teammates of Wentz have said.
Even without that, I don't know that Wentz's play justifies his salary, had he continued at the quip that he was on. Taylor Heinecke has stepped in to fill-in for the injured Wentz and has played to the same level, actually, his QB RATE is slightly better, so that's not what you want out of a starter making that kind of money.
The biggest head-scratcher for me, however, is why the Commanders would ever want to give anything for Wentz, in terms of draft capital. Personally, I think the Colts should have been happy just to not have to pay that kind of money for that sort of production, so there is no question that the Colts got the better end of this trade. They aren't doing terribly well so far this season, but they weren't going to anyway.
In six games, Wentz's stat line is 144-FOR-232 (62.1%), 1,489 Yards (6.4 Y/A), ten touchdowns and six picks for a 84.1 QB RATE.
The Commanders are performing, perhaps, better than expected at 7-5-1 and have a good shot of making the Wildcard Playoffs, though they almost certainly will not win the NFC East Division.
Fair or not, I do reiterate that Wentz's ranking of third worst value, in my opinion, comes from the draft capital traded for him, his salary (for backup caliber play) and the fact that he is injured. Assuming that he didn't get benched, at some point, he would be lower on this list had he not been injured.
#4 Worst Value: Baker Mayfield (Carolina Panthers)
Contract: Dead. 3.5M Paid by Panthers, 10.5M by Browns
2022 Salary: Base: 3.5 Million Paid by Panthers
Mechanism: Trade (To Carolina) Waived (By Carolina)
Panthers Get: Baker Mayfield
Browns Get: Conditional 4th/5th Round Pick
The first thing to note is that this will be a fifth round pick going from the Panthers to the Browns, in 2023. Mayfield will not have met the playing time requirement for it to be a fourth rounder.
CBS Sports actually felt that the Browns were losing in this trade, but I strongly disagree and disagreed from the start. As I stated in an earlier linked article:
When Mayfield declared that he wouldn't be playing for the Browns this year, the Browns quickly set about trying to find a trading partner. The Colts had no interest, and though the Panthers did, they wanted the Browns to pay more of Mayfield's 2022 salary than the Browns would have liked.
The Browns, however, have ZERO leverage and are not in a position to demand anything. The only alternative they have to trading Mayfield is to simply release him, in which case, any teams interested in his services could probably get him even cheaper. If he is absolutely not going to play, but the Browns don't intend to release him, then they should really save whatever money they can.
The long story made short is that Mayfield was upset about the Deshaun Watson acquisition (even before it was completed and announced) and decided that he would rather sit out this season than play for the Browns. The Browns needed to find a trading partner and were mainly concerned with alleviating as much of their salary cap as possible, so they needed the partner to pay some amount of Mayfield's extant contract.
The Browns represented that they would not release Mayfield, which would have made acquiring his services even cheaper for alternative teams. That being the case, the Panthers and Browns eventually reached an agreement, which had to include a draft pick of some sort, because you can't ship someone to another team without getting something back for him.
I think that the Browns got way more out of Mayfield than they should have, and since Carolina is hopeless this season and has already waived the quarterback, it's difficult to say that they really got any value out of this trade acquisition.
In terms of performance, Mayfield had a starting record of 1-5 with the Panthers, went 119-FOR-206 (57.8%), 1,313 Yards, six touchdowns, six interceptions, 6.4 Y/A and had a QB RATE of 74.4.
Quite frankly, that performance does not have value for ANY NFL QB, even for a third-string quarterback, so teams shouldn't ever want to pay anything, much less give up a draft pick in ANY round, for that kind of performance. The Rams would pick up Mayfield from waivers and he has appeared in one game, as of the time of this writing, looking much better than his typical game in a Panthers uniform.
Furthermore, my opinion is also based on my thinking that the Browns would have simply released Mayfield if they couldn't find a trade partner. Why would they want him hitting the cap space? It would also appear that the Panthers were, literally, the only team even remotely interested in Baker's services at the time, so I would have held out to offer significantly less money.
The Panthers presently sit at 4-8 which, sadly, is competitive for the NFC South so far this season. If they get on enough of a heater, they could win the division. Simple Math: Mayfield started half of the games and was responsible for 25% of the wins. The Panthers season also should have been a lost cause from the opening kickoff, but who would have known the Buccaneers would be at 6-6? Certainly not me.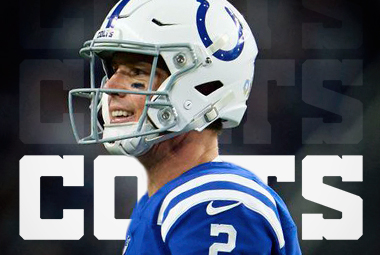 #5 Worst Value: Matt Ryan (Indianapolis Colts)
Contract: Two Years and Nearly 57M Remaining
2022 Salary: Base: 5.2M, Roster: 7.5M Restructure: 6M
Mechanism: Trade (Falcons)
Colts Get: Matt Ryan
Falcons Get: Third Round Pick (2022)
Overall, the value on this trade isn't terrible in terms of the draft capital traded, but I think the Colts are outspending relative to Matt Ryan's expected and actual performance. Ryan is on the very fringes of discussion when it comes to being a Hall of Famer, but his production has declined gradually in the last several NFL seasons.
The Colts will spend more than 24.7M on him this season (Looking at the contract, I have no idea why that is) and even more next season, unless they release him before the roster bonus would kick in.
It's not that Matt Ryan isn't playing to the level of a competent starter, or very good backup, because he probably is based on what's around him. The biggest problem, in terms of value, is that this is a lot of total cash and a decent draft pick being offered for a guy who, at this point in his career, is only arguably starter caliber.
I should also be clear in saying that I like Matt Ryan; I just think this is a lot of money to pay him at this stage and I think it should have been structured, similar to the Mayfield deal, where the Falcons eat some of this cash for this season. I suppose that it's possible the Colts will retain Ryan's services, but I think he will be released in advance of 2023, or he might even retire. I can't imagine the Colts wanting to pay nearly 20M, just in base salary, as well as an additional 16M between roster and restructure next season.
Ryan's performance hasn't been awful, he's 290-FOR-428 for (67.8%) for 2,875 Yards, (6.7 Y/A), thirteen touchdowns and thirteen interceptions for a QB RATE of 84.0, so his performance hasn't been great, either. He could arguably be considered as outperforming, given how poor the Colts have been this season and what he has around him, but it's still tough to justify, even with today's numbers, that sort of spend for the performance in return.
He's also been hit a lot, which isn't ideal for a QB of his age.
The Colts stand at 4-8-1 and, while not yet mathematically eliminated, will almost certainly not win the AFC South or find their way into a Wildcard spot, especially not in the AFC, which is loaded compared to the NFC this season. I think most people wouldn't have expected anything stellar from the Colts, anyway, so it seems to me that they are just paying a lot at the QB position to maybe win a couple games they otherwise might not have and make their draft position worse.
THE BEST VALUES
It seems strange to continue to list the worst values, in terms of new starting quarterback acquisitions, so I am going to change tactics and list the rest of them as the best values.
Just a reminder, this is based on incomplete (the season is not over yet) data and only considers quarterbacks (exception Deshaun Watson) who went in as the Week 1 starting quarterback.
NOTES:
Andy Dalton did not start for the Saints in Week 1, otherwise, he would be the best acquisition, despite the fact that the team itself has been awful. Jameis Winston was the Saints' starter that week and has been with the organization for a few years.
Flacco has been with the Jets for a few seasons, not that fans of other teams would have necessarily known that.
This will also be a short list, because it consists of only two players.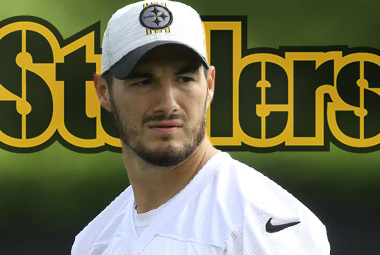 #2 Best Value: Mitch Trubisky (Pittsburgh Steelers)
Contract: Two Years 14.3M Roughly—5.25M Guaranteed
2022 Salary: Base: 1.035M Signing Bonus: 2.625M
Mechanism: Free Agency
Okay, okay, hear me out. I promise that Mitch Trubisky isn't paying me to support him, and with what the Steelers are paying him, I can't imagine that he would want to.
That said, look at that money! This would be a good deal for a competent backup quarterback, and Mitch Trubisky is at least that. Trubisky came in for a concussed Pickett against the Tampa Bay Buccaneers and, arguably, played the best quarter of football of his entire life!
Also, since this was a Free Agency move, the Steelers did not have to give up anything in order to acquire Trubisky.
More than that, it was a necessary move to replace the retiring Ben Roethlisberger, who is actually making more money from the Steelers than Trubisky this season despite being, you know, retired. With that, the Steelers certainly needed a quarterback, and they got a decent one at a price some third-stringers might even be making this season.
The Steelers also had no idea that Kenny Pickett would fall to them in the 2022 NFL Draft, though I don't think there was a doubt in their minds that they would take him if he did. Indeed, Pickett did fall to them and the Steelers took him.
Mitch Trubisky has started four games, appeared in five, and has a record of 1-3 for the Steelers which, let's be honest, should really be 2-3. We should also do a quick QB comparison of both he and his eventual replacement, Kenny Pickett:
Trubisky: 78-FOR-128 (60.9%), 797 Yards (6.2 y/a), three touchdowns and two interceptions for a QB RATE of 80.1.
Pickett: 191-FOR-293 (65.2%), 1,797 Yards (6.1 y/a), four touchdowns and eight interceptions for a QB RATE of 75.1.
With that, we have Trubisky being replaced by Pickett who, from a QB statistical standpoint, is performing worse than Trubisky did. Pickett has a better record at 4-4, but that's also being given credit for a win that should really belong to Trubisky.
I'll also admit that I was really torn in comparing Trubisky to Matt Ryan, who I have as the fifth worst new starting quarterback with a team, but it's impossible to argue that the Steelers have already gotten what they paid for with Trubisky. Trubisky could have entered the year as backup, not seen any action whatsoever, and the Steelers would have gotten what they paid for. Trubisky is also, at least so far, outclassing the guy who replaced him, so I think that's also relevant.
At 5-7, it's very doubtful that the Steelers would win the AFC North, though it is possible that they catch fire and sneak into a Wildcard spot. Their schedule this half of the bye week is easier than that of the first several games of the season, which I illustrated in the article linked above, so I think that also speaks to the comparison of Trubisky to Pickett.
Anyway, the Steelers can be assured that, if they do make an improbable Playoff run, Trubisky should be able to come in and at least play competently if anything happens to Kenny Pickett.
Have the Colts gotten what they paid for in Matt Ryan? Arguably, I suppose. Has Matt Ryan done more than Trubisky this year? Absolutely. That said, this is an article pertaining to value of output this season v. what it took to get that output in both money and draft/player collateral, and I think Trubisky represents positive value in that regard.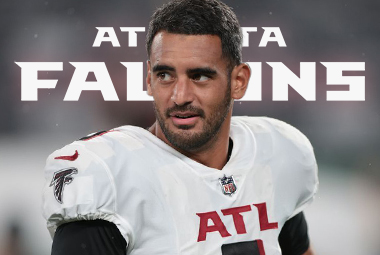 #1 Best Value: Marcus Mariota (Atlanta Falcons)
Contract: Two Years 18.75M, 6.75M Guaranteed
2022 Salary: Base: 1.75M, Signing: 2.5M
Mechanism: Free Agency
Mariota has nine million dollars and a three million dollar roster bonus also coming to him in 2023, unless he is released, but a release would be a bit of a surprise.
Marcus Mariota tops our two man list for the Best Value Week 1 starting NFL QB's acquired during the offseason. Mariota was the #2 quarterback drafted in the 2015 NFL Draft Class (Jameis Winston was #1), which is the highest Mariota has been on any list since, until now.
Mariota hasn't exactly been lighting the world on fire, but his stat line of 184-FOR-300 (61.3%), 2,219 Yards (7.4 y/a), fifteen touchdowns and nine interceptions for a QB RATE of 88.2 is substantially similar to what he has done throughout his career and is NFL starting caliber performance. Granted, it's on the low end of starting caliber, but it is starting caliber.
For the price they are getting him this season, Marcus Mariota's performance could actually be called pretty good. While the Falcons won't accomplish much, even if they do make the playoffs, I think Mariota has done enough that the Falcons (despite mainly trading Matt Ryan away to save on salary cap) will probably pay the man in 2023.
The Falcons are 5-8, which is, sadly, competitive in the NFC South, led by the 6-6 Tampa Bay Buccaneers. There is a chance that the Falcons can win the division, particularly if the Buccaneers continue to underperform and neither of the division's basement dwellers catch fire.
For their part, the Falcons were 7-10 last year, so while there might be some other pieces that have moved around, it would be hard to say that they are worse off at QB, and even if Ryan could be argued as playing slightly better last year, they still needed to save on cap space and this is probably not going to be the season for them to make a Super Bowl run anyway.
Even if Mariota were released, one would expect that he'd have no trouble finding another team, perhaps even another starting gig, given his performance this season.
RECAP AND CONCLUSION
Okay, let's recap the five worst acquisitions at the starting QB position. Before we do, recall the rules that the player could not have been with the team the previous season and was also required to have been the Week 1 starter. For that reason, Kenny Pickett would not qualify because he was not the Week 1 starter. Guys, filling in for the real starter, such as Jacoby Brissett, also do not count…unless someone wants to tell me that the Browns were paying Deshaun Watson that kind of money hoping he'd be the backup in the latter part of the season.
Also, the lists are based on value so far and are not a prognostication of future value.
The Worst:
Deshaun Watson
"DisasteRuss" Russell Wilson
Carson Wentz
Baker Mayfield
Matt Ryan
The Best:
Marcus Mariota
Mitch Trubisky
While it wasn't really meant to be a deciding factor, the five worst on this list were acquired by way of some sort of trade whilst the two best, per me, were both acquired via free agency.
Of course, Matt Ryan aside, one might argue that the upside for all of the guys in, "The Worst," category was much higher, so you make a play to get those guys. Personally, I don't necessarily consider Mayfield better than Mariota or Trubisky, but that's up to you.
With respect to Deshaun Watson, he was only the worst because he's getting paid so much guaranteed money over the course of his contract and has spent all but one game this season (as of the time of this writing) suspended. Russell Wilson has played in all but one of the Broncos games, but he was perceived as, at least, having enough upside to effectively trade away two entire drafts for. Wentz is…I don't know. I think he's just a journeyman starting QB and haven't developed an extremely strong opinion about him, even after all these years. I don't think his upside was huge, but certainly greater than the declining Matt Ryan.
It also bears repeating that this list is based upon value, not actual overall play, or Mayfield would be amongst the worst simply because he hasn't played very much.
It also emphasizes the importance of quarterback play as none of these teams are competitive, which demonstrates stability at that position is important. I think the most competitive team (as in, to make the playoffs) is the Atlanta Falcons, but that's only because the Division is so terrible thus far this season.
CONCLUSION
Do you agree with my lists? Let me know what you think in the comments if you have any big disagreements, and yes, I did consider swapping Trubisky and Matt Ryan on this list. The only reason I didn't is because the Steelers got Trubisky in free agency and he's getting paid less than some backup quarterbacks are getting, so the value is really good.
Posted by
Mission146