DISCLAIMER: The following article is not meant to be taken as betting advice or advice of any other kind. This is just me offering some quick observations on each team as we go into the 2019 season. The win totals are reflective of nothing more than my own opinions and something that I'm doing just for fun and to look back and see how I did. I would think that nobody would actually bet on the win totals for every single team...unless they either have the greatest insight of anyone to ever live, or they don't like money very much.
Is it too early to talk NFL Football? Absolutely not. This is especially true with the AAF folding before even conducting a playoffs, or at least a championship game of some kind. Personally, I would say everyone should get refunds on their tickets, except there isn't anybody to refund them. I'm glad I didn't attend any of those games because you think it's going to lead to some kind of championship, but all they ended up being was exhibition games, (like NFL pre-season) just with second-rate players.
Anyway, I'm going to offer my observations on all thirty-two NFL Teams in 100 words or less followed by the win total lines taken from here.
And, whether I like the Over or Under on those totals.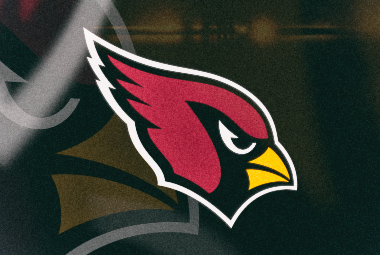 Arizona Cardinals: In 2018, we saw a team with a sieve-like offensive line and a receiving corp that consisted of the fossilized remains of Larry Fitzgerald and five or so guys they found playing catch in a Safeway parking lot. What to do? I know, let's trade the QB we drafted the previous year in the first round and draft a new one. It'll solve everything. If Kyler Murray ends up being anything less than a complete stud, the Cardinals become the new Browns. TOTAL: 5.5 Wins---UNDER
Atlanta Falcons: 28-3. That's all that I (or anyone) should really have to say about the Atlanta Falcons if and until they win a Super Bowl. These guys play in a tough division, so 12-4 wouldn't surprise me, nor would 7-9. Total 9 Wins---UNDER (Can I bet the push?)
Baltimore Ravens: These guys have moved on to Lamar Jackson and finally cut ties with the grossly overcompensated Joe Flacco. Jackson isn't quite, "Run first," but he sure doesn't hesitate to use his legs, so this will be a new look offense. Still, you're in a division with the revitalized Cleveland Browns and the Pittsburgh Steelers. Looks like at least three losses right there, maybe four. Total 8 Wins---UNDER
Buffalo Bills: The funny thing about the Bills is that they and their QB carousel of ineptitude pulled off six wins last year. I don't know how they did it, but they did it. With a reasonably good defense and hopefully some stability at QB, they hope to improve on that number. I don't think I like them to beat the Jets, Patriots and I think they split with the Dolphins. Total 6.5 Wins---UNDER
Carolina Panthers: Is there a doctor in the house? How you feel about the win total here really should come down to whether or not you think Cam Newton stays healthy for the season. This is a tough team to gauge because it seems that the only thing that really changes about them from season to season is their record. Total 8 Wins---OVER (I like the push, though)
Chicago Bears: This defense was nasty and I see no reason for that to change. Additionally, the team finally enjoyed some above-average play at the signal caller position. Moreover, I think the NFC North is a bit of a suspect division, in general, and the totals betting is a huge drop off from the twelve wins they had last year. Total 9.5 Wins---OVER
Cincinnati Bengals: They got rid of Marvin Lewis (finally) so that seems like a good start. Beyond that, I don't know what hope there is for a team playing in a division with three teams better than they are. With Vontaze Burfict now an Oakland Raider, at least the Bengals won't have to worry about getting bounced from the playoffs due to attempted murder in the middle of a game. Of course, they're not going to make it there. Total 6 Wins---UNDER (Like the push agan, though)
Cleveland Browns: Getting rid of Hue Jackson seemed to be addition by subtraction last year as the Browns would do a complete 180 and close out the season strong. I like this team and the, 'Mic'd Up,' segments are some of the best I've ever seen. You can't help but enjoy a team that seems to be having fun out there...and it's easy to have fun when you're winning...which I expect them to do a lot of. Total 9 Wins---OVER (Yes, they did shut my mouth for me last year, along with just about everyone else)
Dallas Cowboys: Don't blame Jason Garrett for the Super Bowl drought, he's just a puppet. If you replaced him, he would just be replaced with another Jerry Jones puppet. If you want a, "Yes Man," and Garrett most certainly is that, it's unlikely that Jones would ever really be unhappy with him anyway. I like the offensive core and I don't think they've fallen off as much as the books seem to. Total 8.5 Wins---OVER
Denver Broncos: Joe goddamn Flacco. This is the solution? The only good QB move legendary QB and Hall of Famer, John Elway, has ever made was snatching up Peyton Manning...an absolute no-brainer. Other than that, it's been one failure to meet potential after another, or just outright bad QB's. Flacco's got a big arm, he stands strong in the pocket, he's really tall (which Elway loves) and he has a completely pedestrian passer rating despite the occasional seasons with All-Pro receivers. Flacco might be the answer, if, "How can we lose often?," is the question. Total 7 Wins---UNDER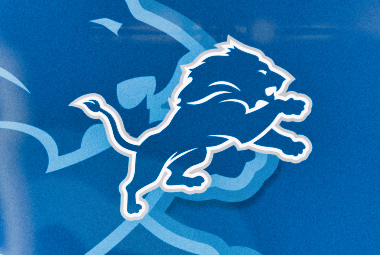 Detroit Lions: They had that winless season so many years back and have been relentlessly pedestrian ever since. They've grabbed mediocrity by its balls and haven't looked back. Good news for them is the division is also mediocre, except for the Bears. The out of Division schedule is kind of so-so. The total is seven wins and I really like that exact number. Total 7 Wins---Gun to my head...UNDER.
Green Bay Packers: Here's a team that is jumping way up in projected wins as compared to their 2018 campaign and I have absolutely no idea why. McCarthy is the problem, Rodgers is the problem, Rodgers is an insufferable teammate...blah, blah, blah. The only thing I know is that the Bears are tough, the Lions and Vikings are reasonable, and I don't think #12 plays all sixteen, probably will play his number. Total 9.5 Wins---Love the UNDER
Houston Texans: This is a team that you never know what to expect. They racked up eleven wins in the 2018 campaign despite a horrendous start. DeShaun Watson got it together and was an absolute stud last year and I could see that continuing. I'm also not scared of the Colts or Titans and see no reason they can't chop the pot with Jacksonville. Total 8.5 Wins---OVER
Indianapolis Colts: The Colts consist of Andrew Luck, Adam Vinatieri...and some other guys. Prior to Pat McAfee's retirement, the third most well-known guy on the team was the punter. You don't want the third most well-known guy on your team to be the punter. Any reasonably good records that have been put together have been nothing more than benefitting from a wea division. I say the Texans are tough and I believe in Foles, maybe they split with the Titans. Total 9.5 Wins---UNDER all day.
Jacksonville Jaguars: What a historic collapse last season was for the Jacksonville Jaguars, but then, variance can only take you so far for so long when you have one of the most inept starting QB's in the league. You can't throw basically three picks for every four touchdowns in today's NFL...you've just got to make better decisions than that. Do you know who makes good decisions? Who has a 2:1 TD-INT ratio? Who is a Super Bowl MVP? Nick Foles. Total 8 Wins---OVER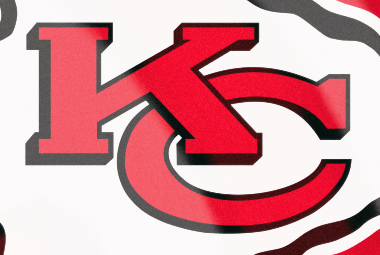 Kansas City Chiefs: Props for making an example out of Kareem Hunt, but at the same time, Patrick Mahomes isn't so great that you can afford not to be a dual-threat offense. Mahomes is an absolute stud, though, and we can expect to see a two-way race between these guys and the Bolts for the division crown. The Broncos and the Raiders get steamrolled and maybe a split with the Chargers? They've got a schedule that has, "Hot out of the gate," written all over it. Total 10.5 Wins---OVER
Los Angeles Chargers: Let's start with the obligatory **** Dean Spanos. With that out of the way, I don't know if I'm more confused about these guys almost always being in contention during Rivers' reign (except those two horrendous years) or that they haven't seen a Super Bowl yet. 2019 will be no different. Chiefs win the division and running the gauntlet without a first round bye is too much to ask. Total 9.5 Wins---OVER (But not enough)
Los Angeles Rams: Looking good is easy when you play in a trash division, so the path to the Super Bowl wasn't a tough one to forge for last year's Rams. Take a mediocre Seattle, add an injured Garoppolo, then mix in some WTF are the Arizona Cardinals and blend. Will Jimmy G. be healthy? Does it matter? My guess is no and they have a very reasonable out of conference schedule for 2019. Total 10.5 Wins---OVER
Miami Dolphins: The Dolphin logo should be seen swimming in a giant toilet. I don't know what about them has become better, though I am willing to give Josh Rosen a chance down in South Beach. The Patriots are the Patriots, the Bills and Jets have improved somewhat and significantly (respectively). The out of conference schedule is nasty and I can only see five wins for them if I squint really hard. Total 5 Wins---UNDER (Could very well push)
Minnesota Vikings: I didn't understand the beaucoup bucks to make what I saw as a lateral move at Quarterback and I still don't. The benefit that the Vikings did have of once being in a somewhat suspect division is gone as I think the Bears are going to be nasty and the Lions reasonably good. 3-3 division record. I think the overall record will also be .500. Total 9 Wins---UNDER
New England Patriots: "But, Brady won't have Gronk anymore." I think he'll come back, if needed, so maybe we'll see Gronk sometime between Weeks 10-14. Either way, Brady and Belichick always seem to find a way to win despite major changes on the roster. Welker, Moss, Branch, Hernandez, Graham, Watson, Patten, White, Brown, Amendola...also guys Brady doesn't have anymore. Didn't even win the big one with Moss. Total 11 Wins---OVER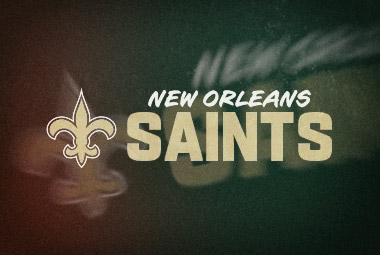 New Orleans Saints: The team of perpetual contention. Year after year they power through a reasonably tough division and are right in there at the end, and I expect this campaign to be no different. You know, officiating errors probably all balance out in the long-run, but they sometimes do in the short-run, as well. It WAS pass interference, but they arguably benefitted from some officiating against the Steelers to have been there in the first place. Total 10.5 Wins---OVER
New York Giants: Has Eli Manning overstayed his welcome yet? Granted, he's a two-time Super Bowl winner against the greatest team in NFL History, but the last few years have been a complete joke. Speaking of jokes, did you see the Giants' draft? This might be the year we see a changing of the guard at QB, but it probably won't be accompanied by a changing of the win total. Total 6 Wins---UNDER
New York Jets: Le'Veon Bell should have some impact, even after a year off, and his patient running style should help the Jets advance upfield on occasion, but I don't know what Adam Gase showed the Jets in his time in Miami that they loved. I also look at the QB depth chart and what I see is a list of quality backups. They need two things: 1.) A year to develop with this new core and 2.) Tom Brady to retire. Total 7 Wins---UNDER
Oakland Raiders: The Raiders started by getting rid of everybody and then put together a new team with their 289 draft picks. Analysts have given them an A grade in the draft while others have given them an F. How much of the A grade is quantity-based? Maybe Gruden is building something, but he got paid 2.5 million dollars per win last year and I say so much for bringing a championship to Oakland...unless they're going to Vegas for three years then coming back. Total 6.5 Wins---UNDER
Philadelphia Eagles: Let's start with the fact that they traded the wrong quarterback. You've got Super Bowl MVP, Nick Foles, up against a guy who only finished his rookie season. The core is basically the same and I don't know that they've really added anything meaningful. I know you don't have Foles in the seemingly likely event of a Wentz injury. Total 9.5 Wins---UNDER
Pittsburgh Steelers: The thing about the Steelers is that they didn't lose Le'Veon Bell and Antonio Brown. For reasons beyond my comprehension, people talk about Bell as if he actually played for them last year while simultaneously forgetting that Conner was an absolute beast. I like the defensive draft picks and I like them to run closely with the Browns for the Division crown. It'll be interesting. Total 8.5 Wins---OVER
San Francisco 49ers: I know that Garoppolo got hurt early, I totally get that. My question is this: Did we really see enough of him with the 49ers to assume a massive jump in win total? They had a pretty good draft and built up the D, but I still see the offense as pretty likely to be one-dimensional. These guys are supposed to be potential WildCard contenders? I just don't see it. Total 8 Wins---UNDER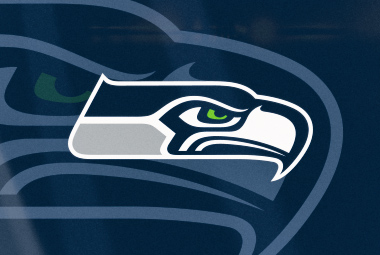 Seattle Seahawks: What's new with the Seattle Seahawks? Well, the division should be a little tougher with Garoppolo back and Arizona maybe fielding something that at least resembles a football team. Russell Wilson got paid big. I just see basically the same team we've seen the last few years with a tougher schedule. Total 8.5 Wins---UNDER
Tampa Bay Buccaneers: These guys are basically the NFC version of last year's Jaguars, except the defense isn't nearly as dominating, the running backs aren't as good...I guess the only real similarity is a tandem of glorified backup/situational quarterbacks. This is a team that always seems to be a major piece short of success, but it only seems that way. In actuality, this is a team that is a far cry from successful in a rough division. Total 6.5 Wins---UNDER
Tennessee Titans: These guys are definitely poised to be the, "Other," team in the AFC South. Ask a casual football fan, "Who's in the AFC South?" Here's the answer: "You've got the Texans, Colts, Jaguars and...um….that other team." I don't think getting swept in the division is out of the question. Total 8.5 Wins---UNDER
Washington Redskins: First of all, I've always been a big fan of Alex Smith, so even though it is extremely unlikely that he'll ever see this, I want to send him my best wishes just in case. I don't think there is anything about this team I like other than the fact that they get to play the Giants twice. That could perhaps make them 2-4 in the division. I can't find four other wins on that schedule and I think they likely split with the Giants. Total 6 Wins---UNDER
For anyone wondering why I didn't include the Lines, it's because they are likely to change with some frequency in the coming months and, again, these are just my takes on the team and not meant as betting advice in any way whatsoever. I'd probably be pretty low on the list of people who I would look to for NFL betting advice.
What are your thoughts? Who is your favorite NFL team? Did I manage to royally p*** you off? Let me know in the comments!
Posted by
Mission146