My Position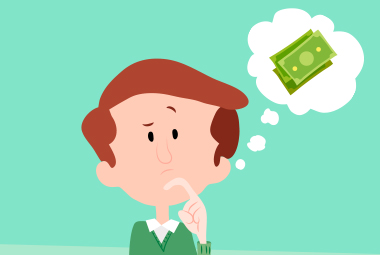 I have written many articles for this site that have had to do with online gambling in one fashion or another, and a common theme that seems to appear in the comments (or related threads) is a general notion that some people will absolutely not gamble online under any circumstances. That's perfectly fine, of course, as people are entitled to their own opinions. More importantly, people are entitled to do what they want (or not) with their own money.
With that being said, it is no secret that this site (as well as others in our family) are financed, sponsored and supported by online casinos. We act as what is known as an, "Affiliate," for online casinos, and when people use our links or promotional codes, we are compensated by those casinos in ways that vary from one casino to another.
Even with that being the case, unless directly stated, my articles are not meant to make any sort of argument either in favor of or against playing online. The majority of my articles that involve Internet gambling in any way, particularly articles related to online casino promotions, will be written from the standpoint that the reader is open to the possibility of playing online.
If you are not open to the possibility, please do not take these (or any other) articles as attempting to change your mind. I do not take it upon myself to attempt to change your mind, unless you make a specific comment in the comments section and my articles do not constitute a direct attempt to do so. Your money is your money and you may do as you like with it. At least, to whatever extent your Government will allow you to.
I appreciate any interest in my articles just as I appreciate everyone who reads them regardless of whether or not any/all/some of my readers actually do gamble online. If nobody was reading these articles, then there would be no reason for me to write them and I certainly would not be compensated for doing so. Again, I owe you guys everything (as well as readers from other sites) for my being able to continue to do this.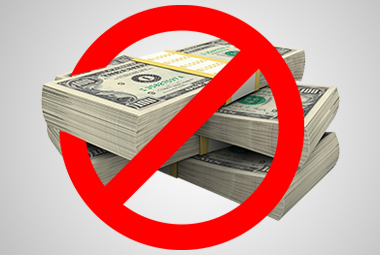 However, one thing that I have noticed is that the comments and threads related to my writings about online casinos often turn into a question of whether or not it is intelligent to gamble online. Again, I would not censor these comments and encourage that sort of discussion in a different setting, (thread or article specifically for that purpose) but I would prefer if the content of comments to articles would stay related to the specific subject of the articles.
That has nothing to do with my not wanting to have the discussion of whether or not it is wise to play online, but my concern is turning everything into a general discussion along those lines discourages others from commenting or asking questions about the specific subject matter of individual articles. In other words, I don't want every single writing of mine about online casinos to turn into a discussion of whether or not they, "Cheat," or whether or not they are, "Fraudulent."
I do not consider it disrespectful to me so much as I consider it somewhat disrespectful to the owners of this site. Again, no online casinos = no site, I cannot emphasize that enough. Either way, the owners of this (and our other sites) are providing both quality content and a medium of communication for yourselves and other gamblers. If you choose not to gamble online, then the owners of this site are providing these services to you for free while asking for absolutely nothing in return. For that reason, I consider it disrespectful to the owners of this site to disparage the overall concept of online gambling at every opportunity.
On a personal note, the owners have not requested of me to write this article and they will not even know about it until it is published.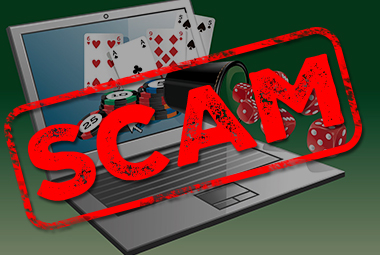 Cheating/Fraudulent Casinos
I would be flatly lying if I were to say, "No online casino has ever cheated or defrauded a single person in history." That is the last thing that I would ever say.
The fact of the matter is that some online casinos have cheated/defrauded players in various ways in the past. Some have engaged in delayed withdrawal tactics, (slow-paying) outright ripping players off, (no-paying) having rigged software, pirating the software they use, (as opposed to having it be properly powered by the compensated software provider) no-paying affiliate sites and a few other things.
However, the fact of the matter is that there are many more legitimate casinos out there who treat players fairly than there are casinos who would defraud the player in any way whatsoever. There are 1,348 casinos listed on LatestCasinoBonuses.com as of the time of this writing and fewer than 120 of them are Blacklisted. The fact of the matter is that most of the casinos out there are legitimate in terms of their treatment of the player.
Beyond that, almost all of the online casinos out there are licensed by a legitimate jurisdiction of some kind. (Costa Rica is not, though they do license casinos, they are toothless and have virtually zero rules. Even then, some Costa Rica casinos behave legitimately.) While it may not mean much for a potential player in a given jurisdiction for an online casino to be licensed in a different jurisdiction, I can promise that the licensing generally means something to the casino. It is the fact that they are licensed that lends legitimacy.
Furthermore, LCB and WoO offer a User ranking system by which Online Casinos may be scored. This ranking system is uncensored, and on LCB, an individual can sign up and leave User Reviews for any of the casinos. Therefore, I would encourage any prospective players not just to pay attention to who is or isn't blacklisted, not just to pay attention to any reviews that individuals working for the sites (such as myself) may publish, but ESPECIALLY to pay attention to what other people who have actually played at a casino have to say.
If you see a bunch of people saying that a casino engages in slow-pays (delayed withdrawal tactics) even though that casino is not blacklisted and that makes you not want to play there, hey, I wouldn't want to play there, either.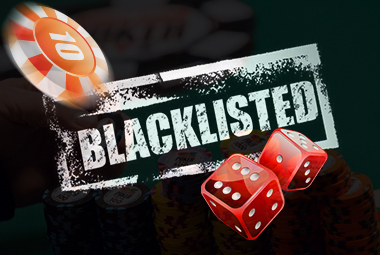 Truth Be Told (Always)
That leads me to my next point which is that I would never deliberately mislead anyone in any of my articles. When I analyze an online casino promotion, for example, if I consider the Terms & Conditions (or Bonus Terms) to onerous, then I am going to come right out and say that. I may analyze the promotion and say, "This promotion would be beatable by doing x, except I think it could violate the T&C's, and therefore, do not recommend you try it."
I do not like any T&C's that contain vague terms, whether or not the casino is Blacklisted, whether or not the casino is Wizard of Odds APPROVED, and I directly call a spade a spade in everything that I write. When I see vague terms, especially with regards to advantage play, then I am very quick to point them out to dissuade advantage players from attempting to play with an expected profit at a given casino.
Increasingly, online casinos are incorporating T&C's that encourage people to, "Not be playing in a Professional sense," or something along those lines. If you know what that means, please enlighten me, because I have no idea. Does it mean that you cannot play if you are a professional gambler? Does it mean that you cannot play if you have found a way to achieve an advantage? Does it mean that you cannot play if you find a game that, combined with a bonus, enables you to win just by flat betting?
Again, I have no idea.
Therefore, if I see that or any similar term, I discourage anyone from trying to advantage play that particular bonus at that casino.
I would not deliberately mislead anyone in any of my writings and I have never been asked to do so. Quite frankly, I have never been asked to write anything that I am not 100% comfortable writing. If I ever were asked to do any such thing, and I don't expect to ever be, I would simply say that I wasn't comfortable doing it.
But...Another Responsibility
However, I do have a responsibility to people who do play online, and that is to inform them of any advantageous situation that I come across as I may come across it. Furthermore, if I am directly asked to analyze a particular promotion, I have a responsibility to give people the best possible way I can think to play it.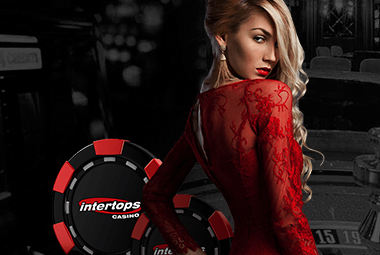 Indeed, I was asked, specifically, to analyze this.
If you read it, then you already know I recommend players to play at Intertops and NOT Juicy Stakes because the former is Wizard of Odds APPROVED and the latter is not. Beyond that, it was my stated belief that Intertops more clearly defined the boundaries and rules of the promotion.
Furthermore, as more online casinos float in and out of our featured positions, I will continue to periodically analyze their sign-up bonuses to determine whether or not there is any positive expected value for would-be players. If some people are going to gamble at online casinos, there is no reason that they should not be doing it with as strong of value as possible.
Conclusion
I want to thank everyone, as always, for reading.
I also want to state that it is not my objective to mute the voices who shout, "I would never gamble online," from the rooftops, but rather to politely request that those statements be contextualized to an article that more closely corresponds to that. For example, if I write an article about a beatable online promotion, then I would appreciate the topic stay on why the promotion is beatable, specific questions about the promotion, other beatable promotions or other potential suggestions for how it could be beaten.
Again, it is just my personal observation that all too often in article comment sections and threads related to the subject matter that discussions ultimately turn into whether or not one should gamble online. I believe that those are fine discussions to have. I just do not believe that the question of whether or not one should gamble online needs to pervade every single discussion about anything related to online gambling, especially when it detracts from the original point of an article or thread.
Posted by
Mission146