The, "Whys," of Online Gambling Policies
It has been awhile since I have done an, "Introduction to Online Gambling," Article because I believed I had pretty much covered the general information. However, after rethinking the matter somewhat, I have decided that it might be prudent to offer some theories about why some online casinos have policies that some players often find confusing and/or unnecessary.
If you have any further policies you would like to know about, please Login (unless you already are) or Register here on the Wizard of Vegas Forums and shoot a Private Message to me, "Mission146." I rather enjoy the PM's that I sometimes get from people who read these Articles, they occasionally inspire ideas for new Articles, and quite frankly, I would LOVE to get more such PM's!!!
That said, for now, I am going to go with six (well, five) policies that, in reading these (and other) Forums I have seen questions/complaints about:
1.) Why do I have to make a deposit to cash out No Deposit Bonus winnings?
Believe it or not, I think that there are actually a number of perfectly logical and valid reasons for this policy to be the case at casinos that choose to implement it: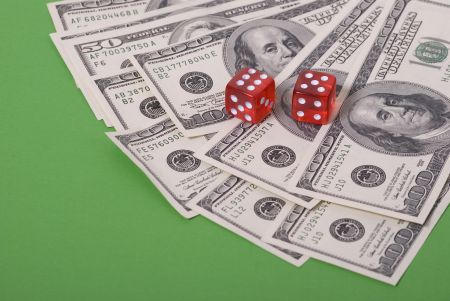 A.) Simply put, they don't want you to play just for the No-Deposit Bonus. Making a deposit further expands your relationship with the casino in question and gives you a, "Dog in the fight," so to speak. While it is true that the casino will pay out your winnings, they are obviously hoping that you will choose to play the amount that you have deposited, which is likely less than the amount for which you are cashing out.
B.) They want to make sure you CAN deposit. While it is difficult for an on-line casino to absolutely prove you are who you say you are, (but, they certainly do their best to achieve such proof) having access to and the ability to deposit using a certain credit card gives them further confirmation as to your identity.
Moreover, a maxed out credit card, I strongly believe, would accept payments that go to it from the casino, but obviously, you could not deposit anything with a maxed out credit card. If you lack the available money to even make a deposit in the first place, then you probably don't have much potential for the casino to profit off of you as a player.
2.) Why do online casinos sometimes require a copy of a utility bill?
Let's act under the assumption that reputable online casinos largely wish to comply with the law; Given that assumption, if you are a United States citizen, then there are certain individual States that have specific prohibitions against online gambling. The casino, therefore, wishes to comply with those. In fact, there are a few casinos that will not allow you to sign up if they believe your computer is trying to access them from one of these restricted states.
Even with that being the case, however, it is perfectly conceivable that a player who is knowingly a resident of such a State will try to play online, anyway. The player might then lie about the State in which he/she resides, or use a false address, (but switch the Credit Card to that address) such as that of a friend or family member, to gain access to the casino and give the casino the appearance that it is doing nothing wrong. The utility bill would then prove residency, at least to as great of a degree as is practicable for the online casino to prove residency.
3.) Why are certain games ineligible for Promotions, and, is this fair?
I'll answer the second part first: Of course it's fair!
In my opinion, anything that a casino wants to do that is clearly stated in the Terms & Conditions is absolutely fair. Playing at an online casino is essentially an agreement between player and casino and the Terms& Conditions are effectively a contract to which both parties agree to be bound. Unfortunately, some rogue online casinos do not always hold up their end of the deal.
With respect to games that are ineligible for Promotions, there are any number of reasons why, but the biggest one that comes to my mind is offset betting. In many of my Articles, I have discussed advantageous online casino Promotions and many of them have entailed taking an early shot at one or more big bets with the Bonus money and then grinding it back with lower bets on other games. If the casino allowed you to play a game such as Craps, then a player could conceivably bet Pass/Don't Pass for the same amount and reduce his/her Variance to almost nothing to make the grinding process take place with ridiculously low Variance.
Another reason is that many games are have a low House Edge and a ridiculously easy strategy, and these are usually the games that are restricted. (Banker in Baccarat, Pass/Don't Pass in Craps). Roulette is another frequently restricted game, but, I think that has more to do with offsetting betting.
Furthermore, many of the casinos that DO allow games that other casinos restrict often have it in the Terms & Conditions that offsetting bets are not allowed and will result in forfeiture of the bonus and any wins therefrom.
4.) My (Friend/Relative) and I are legitimately two different people, why can we not play at X Casino from the same residence?
The first answer to this is simple: They don't want more than one person per household playing the Promotions. Some online casinos knowingly offer beatable promotions, and I suspect a few do so without actually knowing it. However, they would ideally have players that just like to gamble there as opposed to players who are just there for the Promotions. If multiple people play from the same place, then there's a good chance they are just doing it for the Promotions.
The second answer to this is not quite as obvious: There exists the possibility that one member of a household could accuse another member of playing (and losing) on the account that didn't belong to them. While an online casino would likely, and I would argue rightfully, deny any accountability for this act, someone going on Internet Forums and the like to complain about it is still not great PR.
5.) Why do Some Bonuses Have Maximum Cashouts?
The obvious answer for No-Deposit Bonuses is that the player has done nothing to demonstrate that he/she may be a long-term player at the casino, and the casino is essentially free-rolling them. I would suggest that a casino is well within its rights to limit the amount a player who is free-rolling can win.
For other promotions, and one example is loss rebates, I would basically suggest that the casino wants to limit the extent to which a player can, "Take a shot," at them when they are using the Free Play from the Rebate. I don't necessarily believe that makes it a Loss Rebate in the truest sense of the term, but would then defer to my position that anything a casino wants to do, within clearly stated Terms & Conditions, is fair.
6.) How do I win at online casinos?
Neither myself nor anyone else can assure that you will gamble profitably, but reading my Articles on some of the Promotions offered by online casinos advertising on these Forums as well as WizardofOdds.com is a great start!
Posted by
Mission146