Keep on Bragging!
It always seems that when I am about ready to retire the, "Introduction to Advantage Play," series of Articles, something new, fundamental, yet very important comes to mind. The focus of this Article is going to be on the detrimental effects of bragging about a wide variety of things with respect to Advantage Play.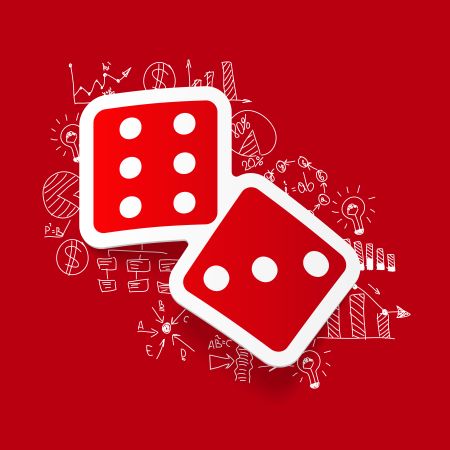 The first thing that I should clarify is that I don't mean, "Bragging," in the strictest sense of being extremely boisterous. For the purpose of this Article, what I am wrapping up into a neat little single-word package of, 'Bragging,' can come in many forms. For example, one of the things that I am referring to as, 'Bragging," could actually be considered helping.
I would absolutely not characterize our own Wizard as a braggart, for example, in fact, he's one of the kindest and humblest fellows you could ever hope to meet. With that said, Wizard possesses a pool of gambling knowledge of an incalculable depth...and he is often not afraid to share that knowledge. Let's face it, Wizardofodds.com and WizardofVegas.com came about entirely because Mike was willing to share his gambling knowledge with the world. I believe that there would be substantially fewer intelligent gamblers in the world were it not for the wealth of resources available between the two sites.
And...therein lies one of the problems.
The first thing that one must understand is that the more commonly known good long-term plays become, the more likely they are to get burnt out. As a result, if enough people were to follow Wizard's advice on Half Point Parlay Cards or Super Bowl Prop bets, it becomes possible that the casinos may adjust accordingly. Furthermore, even, "Wising up," recreational players and making them more intelligent gamblers is detrimental because it forces the House to tighten up the games, in some cases, in order to ensure that they are making the same amount of money per visitor.
Of course, Wizard is far from the only culprit. We have a number of Forum Members who are willing to share their vast knowledge of certain games, and as a result, anyone who reads their posts and pays attention will become better gamblers. KewlJ is a culprit, his lifetime collection of posts here at WizardofVegas could probably compiled into a, "How to," book on card-counting Blackjack.
Another great source of card counting information and techniques is our own Romes who wrote a fabulous series of Articles called, "A to Z Counting Cards in Blackjack."
You might ask, "Wait a minute, what about you Mr. Introduction to Advantage Play?"
Well, yeah, I'm guilty too. In addition to sharing my limited knowledge of Advantage Play throughout these Articles, I have also posted about some highly specific machine plays on the Forums. We're not talking about largely dead plays on machines that you won't find anymore that Members such as Axelwolf or previous Member MickeyCrimm posted about, we're talking about actual plays that could be found now.
For an AP of any kind, professional or recreational, these kinds of writings are basically the equivalent of advertising the job you currently hold in the, 'Help Wanted,' section of the newspaper, or on Craigslist or something...even if you're not planning on vacating your position!
We can even talk about seemingly innocuous things like points and comps for a minute. For anyone that follows Bob Dancer's series of Articles, the first thing that one might notice is that the majority of Video Poker games mentioned that he plays are not 100% right off the top. They are usually 100% after factoring in comp dollars and promotions.
Personally, I (perhaps unwisely) mentioned a casino in posts years ago that offered ridiculous sums of Free Play for the amount of first day coin in and associated ADT. I then discussed the months and months I spent collecting this absurd sum of Free Play without giving the casino any meaningful play in return. I believe I had the wherewithal, at least, to discuss that after they stopped doing it, but it is still unwise for me to even bring up that this is something that can happen, AT ALL, other than to a few of my closest acquaintances and friends.
The reason that is the case is because, it's not going to take very many people totally exploiting an inordinate sum of free play vs. ADT for the casino to decide, "Maybe we should stop doing that."
At the end of the day, though, WoO and WoV as well as various other websites and mediums of communication continue to make publicly available some of the, "Tricks of the Trade," so to speak.
In fairness, and in most cases, I don't think that it necessarily boils down to bragging as much as wanting to help other people out. Also, I think that human beings are a social animal who generally enjoy communicating with other human beings and one of the easiest things about which to communicate is a topic in which one has significant knowledge. Simply put, talking about our AP exploits or how to be better gamblers is simply the natural thing to do.
With that said, one must recognize that the most natural thing to do is often not the most intelligent thing to do. For instance, I would be quite shocked if someone like Don Johnson (not the actor) went around parading the sweet deals he was getting at Tropicana, Caesar's and The Borgata in Atlantic City. That's just a guess.
For those who do want to engage in discourse with fellow gamblers, though, I suppose that it is something of a balancing act for most people. I would like to think that there have been various AP opportunities that even Wizard has not discussed on either of the sites until long after they were dead and gone. Furthermore, I would be shocked if Bob Dancer were to discuss any ongoing Video Poker advantage plays other than those to be found at The Palms or South Point, the advertisers of his and Richard Munchkin's radio show, Gambling with an Edge.
It is important to understand the importance of networking, though. Other than aspects of Advantage Play that would be in one's typical range of interest, it would be imaginably difficult to become a better overall Advantage Player without having acquaintances or friends with a wide range of knowledge in other areas of AP. For instance, it is not completely uncommon for people to send me a message asking me to analyze the best way to go about this, that or the other promotion for the best EV.
I guess the questions are:
1.) Where do I draw the line?
And
2.) At what point am I hurting myself more than helping myself?
I don't have any answers other than my own. To the first question, one example I can give is that I have mentioned a few, "Vulture," type machine plays on the Forums. The reason why I have mentioned those is because I do not live in Vegas, (or anywhere with a particularly high concentration of casinos) so I wanted my fellow WoV Members to at least have knowledge that these plays exist. At the same time, I don't think I would show any regulars of the casinos at which I play these plays.
I suppose that answers the second question, as well. When you disseminate information that reduces rather than increases the value that a play has to you, that is the point where you might be hurting yourself. If fewer people knew Basic Strategy, for example, is it not conceivable that 3:2 Blackjack would still be commonly found in low-roller games on The Strip? I've actually spoken to people who have played 6:5 Blackjack who I know to play pretty close to Basic Strategy, for example.
Either way, I suppose that everyone is just going to continue to do what everyone does, myself included. Fortunately, I'm not a full-time AP, so my threshold for dishing out TMI is probably a bit higher than it is for many other people. With that said, in retrospect, I think I might start putting a little more thought into whether or not I want to give out a ton of information on specific plays.
Posted by
Mission146