Introduction
DISCLAIMER: This article, and no other future articles pertaining to on-line gambling should be construed as encouragement, whether express or implied, to gamble online. To as great an extent as possible, this series of articles is intended to be an objective look at the basics of gambling on-line.
With the disclaimer out of the way, we're going to discuss some of the basics of on-line gambling, and there is no better way to do that than eliminate some of the misconceptions often associated with playing for real money on the Internet: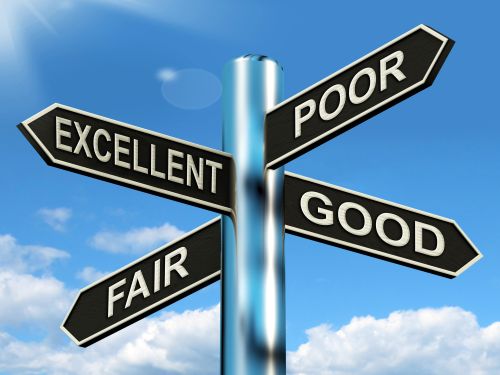 COMMON MISCONCEPTIONS
MISCONCEPTION 1: ALL ONLINE CASINOS CHEAT
The prevailing notion amongst many individuals who have an interest in gambling, but have not necessarily gambled online, is that most, if not all, on-line casinos cheat. In fact, while there have been proven to be online casinos with rigged software, those casinos are often vetted out on our parent site, lcb.org and we certainly recommend researching the Reviews and Rankings on that site before making a decision upon what site(s) to gamble on-line.
The fact of the matter is that the majority of online casinos do not cheat because they do not need to cheat. In much the same way that land casinos aren't going to use loaded decks of cards, (such as decks on Blackjack missing aces) most online casinos are not going to cheat because the immutable house edge works in their favor. The casinos will win in the long run if the player is playing a negative expectation game.
Furthermore, many of the claims that casinos have cheated (while a few have been proven true) are largely unsubstantiated base assertions not backed up with the proper data to make such an assertion. For instance, you may have an online Craps player complain, "It seems like it is fair, but I lose every time I bet big." Questions that a person might ask are: How much are you betting when you, 'bet big,' compared to your normal bet? Also: How many times have you made a 'big bet'?
The player may maintain that he has experienced fair results while betting between $1-$15, but, he could complain that he lost eight of ten results when he bet the Pass Line and put a large amount of odds out there. Just for the purpose of a simple example, let's say the player decided to take Max 10x Odds on any Point of 4 or 10 in an effort to, "Catch up:"
The probability of losing all ten such decisions is approximately 1.7342%, which by itself, is not ridiculously outside of the realm of normal expectation, given that it is a 1:58 occurrence (Decimal rounded up). Using the binomial distribution, we get a probability of roughly 30% (29.912% rounded up) that a player will lose eight (or more) such decisions out of 10. Sure, the player may have run somewhat poorly, but losing to the tune of a 1:3.34 shot is hardly staggering.
For a casino to be proven unfair requires a large sample of results, and the more Variance involved in the particular result v. desired result(s), the more samples are needed to prove that a casino is unfair.
To claim that the Golden Goose Online Casino and Sportsbook is unfair, without proper data that can then be mathematically analyzed, is harmful to both the casino and potential players. It is harmful to the casino because it is a derogatory claim without sufficient data to back up such claim, and it is harmful to players because it may cause online players to avoid a casino that they could, quite actually, probably trust. Again, we suggest looking at the Reviews/Rankings at our parent site, LatestCasinoBonuses (LCB) as well as viewing the online casino blacklist:
https://wizardofodds.com/online-gambling/blacklist/
https://lcb.org/casinos/warnings
https://www.casinolistings.com/casinos/rogue-warnings-blacklist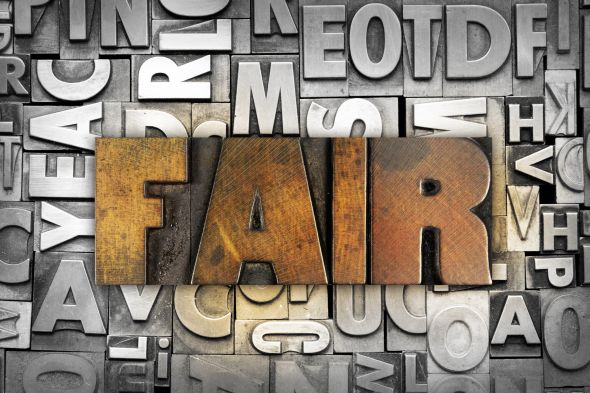 MISCONCEPTION 2: THE ONES THAT DON'T CHEAT WON'T PAY
Many individuals may be of the opinion that, even if an on-line casino does not cheat, it is not going to matter because they are not going to pay winning players anyway. Once again, this conception may be largely predicated upon an isolated number of cases in which online casinos have either refused to pay winning players, or have delayed the payment of winning players to an unreasonable extent.
Fortunately, the LCB site stays as up to date as possible on Reviewing online casinos and advising players of potential difficulties. For one example, let us look at the Slots of Vegas casino page on LCB:
https://lcb.org/casinos/slotsofvegas​
The first thing that we notice is a warning that players can, "...Expect slow delayed payments, delayed withdrawal winnings, etc..." from this casino. Ultimately, the Review concludes that the casino will pay if the player has abided by all of the terms and conditions, but if the player makes the slightest mistake, the player's winnings will be voided.
If you say, "Well, it sounds like that casino sucks," you're probably right. However, there are a number of on-line casinos that pay players fairly when they win and have had no issues reported to LCB, or if there have been, they've been resolved to the satisfaction of LCB.
By and large, on-line casinos will pay winners, and LCB is an excellent tool to look up casino Reviews to ensure you will be paid both fairly and ina timely fashion.
TERMS & CONDITIONS
Having covered the two biggest misconceptions pertaining to online casinos and online gambling, it is very important to take a look at what you, the player, must do in order to ensure that you're abiding by your end of the bargain in order to be paid:
It is true that online gambling occasionally presents additional obstacles to players with respect to (occasionally exhaustive) Terms & Conditions, so on-line gambling may not be for those who would prefer never to deal with any of that, but for many players, the conveniences and lucrative promotions of gambling online may surpass the time expenditure of making sure to abide by T's & C's.
First of all, players should not play at casinos in which they find the Terms & Conditions to either be unfair or overly ambiguous. However, if the ambiguity is something that could easily be clarified, we would recommend that players take advantage of the, "Online Chat," function available at most casinos. You will speak directly to a casino representative and will usually be able to have a transcript of the conversation e-mailed to you, and we recommend you do that as casinos will generally adhere to anything promised by their representatives.
In most cases, though, and with some of the more trustworthy casinos, the Terms & Conditions are neither unfair nor ambiguous.
One of the casinos for whom we advertise here on Wizard of Vegas is Lucky Red Casino, and their T's & C's are both fair and comprehensible:
www.luckyredcasino.com/TermsOfUse.aspx
Personally, the only rule about which I would have a question is:
"18. In cases where players are participating in strategies or patterns of play that LRC in its sole discretion deems to be abusive we reserve the right, prior to closing the account, to deduct any processing costs associated with the account from the value of the final payment. You will be notified in advance of any deductions of this nature being made."
In this case, when redeeming a Bonus, my concern would be that a player could not engage in a wide range of bet sizes designed to try to win big (if the expected value of the bonus would result in a loss) and then grind out the wagering requirements via a long series of small bets. In this case, I would consult with customer support to determine the permissible ranges of bet sizes.
Ultimately, most on-line casinos both do not cheat and will pay players. It is important that all players abide by the Terms & Conditions, and to abide by them, make sure that you understand them.
In our next article, for those with an interest in gambling on-line, we will discuss how to get started. In my opinion, one of the best ways to get started is to take advantage of one (or more) of the generous promotions offered by various on-line gambling sites.
Posted by
Mission146