Introduction
On Wednesday, September 15th, 2021 the Dallas Cowboys' star veteran defensive end and pass rushing specialist, DeMarcus Lawrence, suffered a broken foot during the Dallas Cowboys practice as the team prepares for their week 2 match – up against the Los Angeles Chargers from SoFi Stadium located in Inglewood, California. This exciting NFC vs. AFC battle is scheduled to begin at 3:25 p. m. (central time) this Sunday, September 19th, 2021, and this game will be broadcasted nationally by CBS.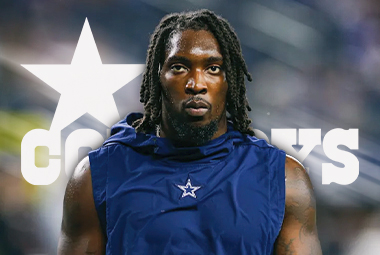 Unfortunately for the Dallas Cowboys they will be without their superior edge rusher as well as one of their best defensive players as Lawrence is currently expected to be sidelined for approximately 6 to 8 weeks following the broken foot injury that he endured last Wednesday at the Dallas Cowboys practice facility.
This is absolutely devastating news for the Dallas Cowboys and their loyal fan base. The absence of DeMarcus is truly an immense blow to the Dallas Cowboys defensive unit which failed to generate even one single sack in the Dallas Cowboys' thrilling 31 to 29 Week 1 loss to the Tampa Bay Buccaneers during last week's Thursday Night Football match – up and the opening game of the 2021 – 2022 season of the National Football League as well.
Other Dallas Cowboys Pass Rusher Possible Out for this Week's Game
This Sunday, September 19th, 2021 the Dallas Cowboys may possibly also be without the services of their second – best pass rushing threat in Randy Gregory for their game against the much - improved Los Angeles Chargers football team. Gregory tested positive for COVID – 19 last Monday, September 13th, 2021, and he was placed on the NFL's reserve / COVID - 19 list until he clears the difficult reinstatement process following a positive COVID – 19 screening.
It has been a very difficult NFL offseason, training camp, preseason, and start…
…to the 2021 – 2022 regular season of the National Football League for the recently often injured defensive strong force in Lawrence. He did not practice for the majority of the Dallas Cowboys training and preseason which was this year's focus for HBO sport's annual docuseries "Hard Knocks".
Due to his recovery as well as rehab from an offseason back surgery that DeMarcus underwent not too long ago his participation has been extremely limited at practice and last Wednesday was no exception. After the results of Lawrence's MRI this week in order for the physicians to evaluate his lower body injury revealed the break in the big guy's foot. The 8 – year veteran defensive end, Lawrence, secured 6 tackles, 2 quarterback pressures, as well as a nice forced fumble against the Tampa Bay Buccaneers in the Dallas Cowboys' season opener from Tampa, Florida.
Replacements for DeMarcus Lawrence & Randy Gregory
With Lawrence out for sure and if Gregory is unable to suit up for the Dallas Cowboys this weekend, then the Boys would potentially turn to both Dorance Armstrong and Tarell Basham as as their starting defensive ends on the Dallas Cowboys' D – line. Bradlee Anae as well as Chauncey Golston would serve as the back – up defensive ends for D – town's Cowboys.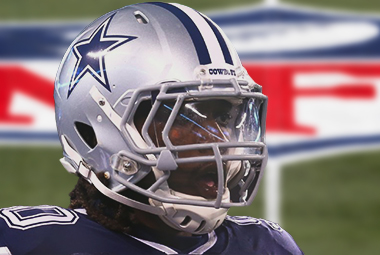 Other Recent Injuries for the America's Team
Just shortly after the 31 to 29 nail - biting defeat to the Tampa Bay Buccaneers, the Dallas Cowboys have lost an additional four key starters including wide receiver Michael Gallup who was placed on the NFL's injured reserve list with a strained calf.
Their right tackle La'el Collins was suspended five games for violating the NFL's substance abuse policy, Gregory was placed on the reserve / COVID - 19 protocol list, and now DeMarcus has been the Dallas Cowboys' most recent major injury, and luckily for Lawrence as well as the Dallas Cowboys he won't have to sit out the entire rest of the 2021 – 2022 NFL season that just began last week.
Media Statements
The superstar veteran defensive end of the Dallas Cowboys, DeMarcus Lawrence, proclaimed on twitter last Wednesday that he, "Will be back & ready."
"If you look at the history, it's been 10 days pretty much everybody we've dealt with in the COVID protocol," the Dallas Cowboys head coach Mike McCarthy stated. "We'll just see how it goes."
DeMarcus Lawrence's Football Career Achievements, Honors, and Awards
Throughout Lawrence's college and professional football career he has built a short but solid list of some very promising accomplishments such as being selected to the NFL Pro Bowl two times in 2017 and 2018, named to the NFL's Second - Team All - Pro back in 2017, and he was awarded First - Team All - MWC honors way back in 2012 as well as 2013.
Sources:
"Dallas Cowboys defensive end DeMarcus Lawrence will miss 6-8 weeks with broken foot, sources say", Todd Archer, espn.com, September 15, 2021.
"NFL Schedule – 2021", espn.com, September 16, 2021.
"NFL Scoreboard", espn.com, September 16, 2021.
"Cowboys' Randy Gregory: Lands on COVID-19 list", cbssports.com, September 14, 2021.
"DeMarcus Lawrence", pro-football-reference.com, September 16, 2021.
Posted by
DavidGreen