Introduction
The extremely beat – up Denver Broncos' defensive unit, fresh off of their greatest all - around performance of the 2021 – 2022 NFL season during last Sunday's 30 to 16 win against the Dallas Cowboys, will once again have go play without another starter for at least the next few weeks.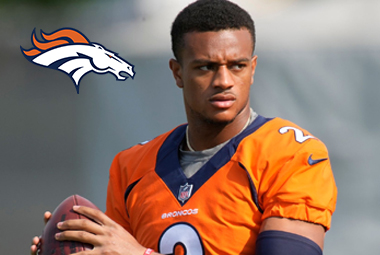 The Denver Broncos' rookie cornerback, Patrick Surtain II, who just so happened to be the Denver Broncos' 1st - round draft selection in last April's 2021 NFL Draft, will most likely have to sit out several weeks with a sprained knee. The Denver Broncos are happy about Surtain II's diagnosis as positive news as Patrick's possible return to their starting line - up following the Denver Broncos' week 11 bye as long as Surtain II sits out of practice for this entire week.
Following this Sunday's regular season game versus the Philadelphia Eagles, the Denver Broncos won't have to play another football game until November 28th, 2021 when they face the Los Angeles Chargers.
Patrick was forced to leave the game last Sunday against the Dallas Cowboys during the 3rd – quarter, and he underwent an MRI on the following day which revealed Surtain II's injury was a knee sprain. The Denver Broncos head coach, Vic Fangio, was questioned last Monday regarding if he had any worries that Patrick's injury was season - ending, and Fangio responded by saying, "I don't think that's the case.''
No one is very sure of when exactly Patrick endured the knee injury. With only 6 – minutes and 54 - seconds remaining in the 3rd - quarter Surtain II sprinted side – by – side with the Dallas Cowboys' wide receiver Cedrick Wilson, and he threw his arms up in the air following the play in order to celebrate that play which resulted in a 4th - down incompleted pass by the Dallas Cowboys' quarterback Dak Prescott. The next defensive series for the Denver Broncos Kyle Fuller had taken over Patrick's left cornerback position.
The Denver Broncos' defensive unit has been plagued by injuries so far during this devastating 2021 – 2022 NFL season for the Broncos. Denver currently has 4 - defensive starting players on the injured reserve list as well as 4 - other starters on the Denver Broncos defense that are not on injured reserve list but have also had to sit out contests this year. Surtain II is now the 5th man to join that group of players. Not to mention that the Denver Broncos traded their superstar linebacker and team leader in Von Miller to the Los Angeles Rams last week.
Patrick has started all 8 of the Denver Broncos regular season match – ups so far this year, and he played approximately 93 % of the Denver Broncos' defensive snaps over the course of 5 -contests. Surtain II enjoyed his 1st NFL career interception during the Denver Broncos' week 2 victory against the Jacksonville Jaguars, and Patrick's 8 - pass break - ups are tied for the team's lead along with safety Justin Simmons.
Patrick Surtain II's Football Career Achievements, Honors, & Awards
College Football Playoff National Champion in 2020
SEC Defensive Player of the Year in 2020
Unanimous All - American in 2020
First - Team All - SEC in 2020
2 - Time USA Today High School All - American in 2016 & 2017
Sources:
"Denver Broncos CB Pat Surtain II has knee sprain, could return after bye week", Jeff Legwold, espn.com, November 8, 2021.
"Patrick Surtain II", pro-football-reference.com, November 11, 2021.
Posted by
DavidGreen