Introduction
On Sunday, February 20th, 2022 the Phoenix Suns announced that their starting superstar point guard, Chris Paul, will be sidelined for approximately the upcoming 6 to 8 weeks due to an avulsion fracture in his right thumb (broken right thumb).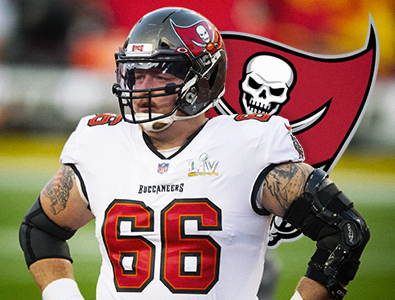 This most recent injury to Paul is a devastating and severe hit to a Phoenix Suns franchise with the best record in the National Basketball Association as of now. It will knock - out the 12 - time NBA All - Star, floor general, and the clear leader of the Phoenix Suns' locker room for around the greater majority of the rest of 2021 - 2022 NBA regular - season. The NBA regular season ends 7 - weeks from Sunday, on Sunday, April 10th, 2022, and the NBA postseason begins on Saturday, April 16th, 2022.
"We've dealt with a lot already this year," the Phoenix Suns head coach Monty Williams stated following last weekend's 2022 NBA All – Star Game. "We've lost multiple guys due to injury this year, and we've had things outside of basketball invade, so to think you're going to go through an NBA season and not have adversity, it's silly.
"You hate it, but you're prepared for it. This is different, because it's Chris. But with that in mind, it's also an opportunity to strengthen our team and give other guys confidence in certain areas, and when he does come back, I think we'll be that much better."
The Injury
Prior to his injury, Paul, was averaging 14.9 points per game, and an NBA - leading 10.7 assists per game for the 48 - win Phoenix Suns, managed to hurt his right thumb during the 3rd - quarter of Wednesday's victory over the visiting side of the Houston Rockets.
Chris was tossed out of that game for racking - up a pair of technical fouls immediately following the play which happened to cause this injury, and Paul was witnessed favoring and grabbing his right - hand as he was leaving the Phoenix Suns' home basketball court on Wednesday, February 16th, 2022.
Paul made a brief appearance off of the bench for Team LeBron last Sunday night for the 2022 NBA All - Star Game, but this was less than 1 - hour after the news of his injury was first publicly circulated. Chris checked into the game for DeMar DeRozan with 3:49 left in the 1st - quarter. Paul was guarding his Phoenix Suns teammate, Devin Booker, who half - heartedly attempted to get Paul to fall for his own move, the rip - through to draw a foul, prior to launching - up a jumper that ended up missing.
Chris was sporting a wrap around his right thumb during his quick cameo at the NBA All - Star Game last Sunday. He had one shot at recording an assist as he passed the basketball to Jimmy Butler, but Jimmy ultimately missed on his corner 3 - point shot. Then Paul drove down the lane putting up a left – handed (non - injured hand) layup which he missed as well.
After all of that, Chris swiped at the ball with his left - hand following Rudy Gobert pulling down the rebound from Paul's miss, and then he got called for a personal foul. The game then went into a timeout, and when play eventually resumed Chris was back on the bench and he did not return to the game after that.
During Chris' media availability on Saturday, February 19th, 2022 Paul was asked various questions regarding his thumb injury, and Chris did his very best to dodge those inquiries as he admitted it was truly frustrating.
"We're 48 - 10, and if we do miss some time, I know the guys are going to hold it down," Chris Paul explained. "There's always going to be a frustration with injury. My hand surgeon is part of my family now.
"I always want to play. When I felt that in my hand, I was mad for all types of reasons," Paul goes on to say. "Obviously, we're not going to [rush it]. I'm going to try to heal as fast as physically possible. The second I'm able to play, I guarantee you I will be playing."
Team Standing
Phoenix is presently 6 and a half games in front of the Golden State Warriors in the Western Conference standings of the National Basketball Association and 8 - games in front of the Memphis Grizzlies for the best record in the Western Conference as well as the rest of the NBA. The Phoenix Suns came into the NBA All - Star mid - season break having previously won 21 of their last 24 games.
Williams said the Phoenix Suns are currently working on a contingency plan for how they will try to sustain without Chris Paul on their active roster for the upcoming couple of months. Williams said he and his coaching staff has been spending time over the past weekend concocting a game plan for the final several weeks of the 2021 - 2022 NBA regular season.
Devin Booker tried to remain optimistic by stating that the 36 - year - old point guard will be well - rested when the 2021 - 2022 NBA playoffs commence.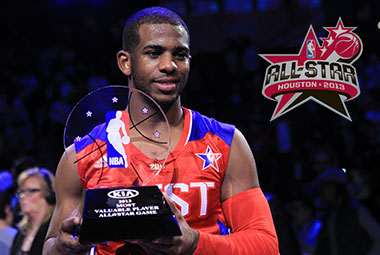 Chris Paul's Basketball Career Achievements, Honors, & Awards
12 - Time NBA All - Star Selection (2008, 2009, 2010, 2011, 2012, 2013, 2014, 2015, 2016, 2020, 2021, 2022)
NBA All - Star Game MVP (2013)
4 - Time All - NBA First Team (2008, 2012, 2013, 2014)
5 - Time All - NBA Second Team (2009, 2015, 2016, 2020, 2021)
All - NBA Third Team (2011)
7 - Time NBA All - Defensive First Team (2009, 2012, 2013, 2014, 2015, 2016, 2017)
2 - Time NBA All - Defensive Second Team (2008, 2011)
NBA Rookie of the Year (2006)
NBA All - Rookie First Team (2006)
4 - Time NBA Assists Leader (2008, 2009, 2014, 2015)
6 - Time NBA Steals Leader (2008, 2009, 2011, 2012, 2013, 2014)
NBA 75th Anniversary Team
Consensus First - Team All - American (2005)
First - Team All - ACC (2005)
Third - Team All - ACC (2004)
ACC Rookie of the Year (2004)
Chris Paul's Jersey Number 3 Retired by the Wake Forest Demon Deacons
USA Basketball Male Athlete of the Year (2004)
First - Team Parade All - American (2003)
McDonald's All - American (2003)
North Carolina Mr. Basketball (2003)
Sources:
"Phoenix Suns star Chris Paul to miss 6 - 8 weeks with right thumb injury", Tim Bontemps, espn.com, February 20, 2022.
"Chris Paul", basketball-reference.com, February 23, 2022.
"NBA Standings 2021 - 22", espn.com, February 23, 2022.
Posted by
DavidGreen