Introduction
On Sunday, June 27th, 2021 the Cleveland Indians took on the Minnesota Twins from Target Field located in Minneapolis, Minnesota. Midway through the ball game the Cleveland Indians' young outfielder, Josh Naylor, experienced a nasty collision with another teammate in the shallow outfield causing him to roll around violently on the field in extreme pain. Eventually Naylor was removed from the playing field on a stretcher with his right foot surrounded in an air cast.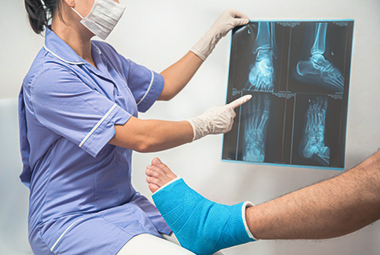 Details of the Injury
During the bottom of the 4th inning on Sunday's Cleveland Indians' 8 to 2 loss to the Minnesota Twins, the Twins' shortstop Jorge Polanco checked his swing at the plate sending a bloop fly ball into shallow right – center field. Both Naylor and the Cleveland Indians' rookie second baseman, Ernie Clement, gave the pop – fly a strong and passionate chase as they both attempted to catch the flare sent out into no man's land of the outfield. In a very scary moment, Naylor and Clement collided with each other tremendously hard, and the baseball ended up trickling off of Clement's glove resulting in a single for Polanco.
Following the accidental impact between the two Cleveland Indians' defenders, Josh went soaring through the air spinning out of control, and his right foot was caught underneath him as his ankle twisted the wrong way when he came down. After x – rays conducted at a hospital in Minneapolis, MN it was determined that Naylor has a closed fracture and dislocation of his right ankle, and this injury will definitely necessitate surgery for the young and promising outfielder.
On Monday, June 28th, 2021 Naylor will travel to the Cleveland Clinic in Ohio to be reevaluated by foot and ankle specialist, Dr. Mark Berkowitz, in order to schedule the surgery for Josh and the Cleveland Indians. At the moment there is no timetable for Naylor's return to game action for the Cleveland Indians' ball club.
Other Injuries to Key Players for the Cleveland Indians
Currently the Cleveland Indians are experiencing a large surge of players hitting the Major League Baseball injured list. These players include the reigning American League Cy Young Award winner Shane Bieber who is dealing with a shoulder injury, starting pitchers Aaron Civale with a blister on his pitching hand as well as Zach Plesac with a thumb injury, slugger Franmil Reyes, and the Gold Glove winning catcher Roberto Perez who has a finger injury right now.
Media Statements
"That's obviously playing out in front of anyone's eyes," the Minnesota Twins' manager Rocco Baldelli expressed. "You can't, you know, once you see that, you're not going to unsee it, and it brings out feelings, too, and it's hard for people to sometimes regardless of what team you're on, refocus, and there's a lot of people that care about that young man, and we'll be thinking about him as time goes on."
"It's hard. You saw the way he reacted. It's hard to not react to that. Everybody's certainly thinking about him. I was worried about Ernie, too, because Ernie had a pretty good cut on his chin. On the replay, Naylor, I think, was going to catch it right about shoulder height. So, he's got to call it. The second baseman, he's going until he hears something. So, there's got to be some communication there, and I don't believe there was. He could have been on the receiving end, but he came out of it with just a cut on his chin. But he felt terrible and it wasn't his fault, but he felt terrible. He's a great kid," says the manager of the Cleveland Indians, Terry Francona.
"To be honest, it was really, really hard," the Cleveland Indians' catcher Rene Rivera stated. "The way he reacted, it was heartbreaking, man. It's hard. A guy like him, nice guy in the clubhouse, really a lot of energy, positivity, and to see him go through that was really tough. You can tell the teammate, the full dugout was really shook."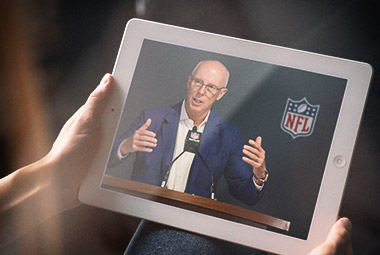 Current MLB Standings (as of Monday, June 28th, 2021)
American League East
Boston Red Sox 47 – 31 0 Games Behind
Tampa Bay Rays 47 – 32 0.5 Games Behind
Toronto Blue Jays 40 – 36 6 Games Behind
New York Yankees 40 – 37 6.5 Games Behind
Baltimore Orioles 24 – 54 23 Games Behind
American League Central
Chicago White Sox 45 – 32 0 Games Behind
Cleveland Indians 41 – 33 2.5 Games Behind
Detroit Tigers 34 – 44 11.5 Games Behind
Minnesota Twins 33 – 43 11.5 Games Behind
Kansas City Royals 33 – 43 11.5 Games Behind
American League West
Houston Astros 48 – 30 0 Games Behind
Oakland Athletics 47 – 33 2 Games Behind
Seattle Mariners 41 – 38 7.5 Games Behind
Los Angeles Angels 37 – 40 10.5 Games Behind
Texas Rangers 30 – 48 18 Games Behind
National League East
New York Mets 40 – 33 0 Games Behind
Washington Nationals 37 – 38 4 Games Behind
Atlanta Braves 37 – 40 5 Games Behind
Philadelphia Phillies 36 – 39 5 Games Behind
Miami Marlins 33 – 44 9 Games Behind
National League Central
Milwaukee Brewers 45 – 33 0 Games Behind
Chicago Cubs 42 – 36 3 Games Behind
Cincinnati Reds 38 – 38 6 Games Behind
St. Louis Cardinals 37 – 41 8 Games Behind
Pittsburgh Pirates 29 – 47 15 Games Behind
National League West
San Francisco Giants 50 – 27 0 Games Behind
Los Angeles Dodgers 47 – 31 3.5 Games Behind
San Diego Padres 47 – 33 4.5 Games Behind
Colorado Rockies 31 – 47 19.5 Games Behind
Arizona Diamondbacks 22 – 57 29 Games Behind
Odds to Win the MLB 2021 World Series
According to Bovada sportsbook below are the odds to win the MLB 2021 World Series as Monday, June 28th, 2021. Currently the Cleveland Indians have the 15th highest odds to win it all for this exciting 162 game regular season of Major League Baseball in addition to the 2021 MLB playoffs.
Sources:
"Cleveland Indians outfielder Josh Naylor carted off field after collision", espn.com, June 27, 2021.
"Cleveland Indians' Josh Naylor has broken ankle, will need surgery after collision with teammate", espn.com, June 28, 2021.
"MLB Standings 2021", espn.com, June 28, 2021.
"United States, MLB Futures, MLB 2021 World Series: To Win Outright", bovada.lv, June 28, 2021.
Posted by
DavidGreen