Introduction
One of the pitchers of the Pittsburgh Pirates' starting pitching rotation required season ending surgery. Chris Archer went under the knife on Tuesday, June 2, 2020. The 31 year old crafty dealer underwent Tommy John surgery in order to repair the right elbow of his throwing arm, and he is now recovering from the operation.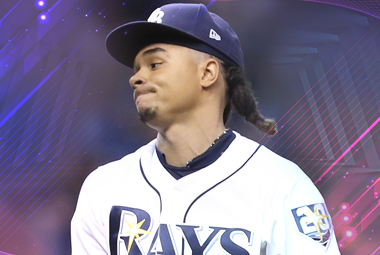 Ever since Archer joined the Pittsburgh Pirates during the 2018 MLB regular season after being traded there by the Tampa Bay Rays, he has highly underperformed. The right hander has gone 6 and 12 with an era of 4.92 in his 33 starts since transitioning from Tampa Bay to Pittsburgh. Although he is able to complete his starts it has been reported that he feels the pain and discomfort of his injury the day or two after pitching as opposed to the same day he throws.
The Tampa Bay Rays are feeling like they made the right move by dealing the All Star pitcher prior to his decline. The players they got in return on that trade were Austin Meadows and Tyler Glasnow have been performing really well for the Tampa Bay Rays since the trade in 2018.
Future with the Pittsburgh Pirates
Archer's contract entitles him to a salary of $9 million this season as the Pittsburgh Pirates decided to exercise the option to keep him last November. He will definitely miss the entire 2020 MLB season in order to rehab from this surgery, and he should be available starting in 2021. In 2021 the Pittsburgh Pirates hold an $11 million club option with a $250,000 buyout which means that Archer's time in Pittsburgh may be limited if not over already due to his current status.
The 2020 Pittsburgh Pirates without Archer
Without Archer in the rotation for the Pittsburgh Pirates, they will have to make some moves to strengthen their starting pitching line up. Their recent free agent signee, Derek Holland, may be a possible replacement for the injured Archer. They also have pitchers that include Trevor Williams, Joe Musgrove, and Mitch Keller to help fill the void.
Media Statements
"What made it most challenging for Chris, he didn't feel the symptoms immediately after throwing," says the Pittsburgh Pirates director of sports medicine, Todd Tomczyk. "It was hours afterward. It was the next day."
"There will be other information at the time that we don't have now," the Pittsburgh Pirates general manager Ben Cherington stated.
"I would imagine any team in baseball is looking to hoard pitching and not give it away," Cherington explained. "Our focus is going to be on the guys that are here in the organization now."
"It's tough news for us; it's even tougher news for him that he's not going to be able to go out and pitch," Cherington said.
Sources:
"Pirates' Chris Archer out until 2021 after surgery", espn.com, June 3, 2020.
"Chris Archer", baseball-reference.com, June 3, 2020.
Posted by
DavidGreen