Introduction
Earlier this week the MLB All – Star right – handed starting pitcher that began his Major League Baseball career with the Tampa Bay Rays, Chris Archer, has decided to rejoin his former team as he signed a 1 – year contract with the Tampa Bay Rays worth $6.5 million. Archer is looking to revive his once electric big – league career after a rocky past several years with the Pittsburgh Pirates in which he struggled on the mound, and he missed the entire COVID – 19 pandemic shortened 2020 MLB season due to surgery.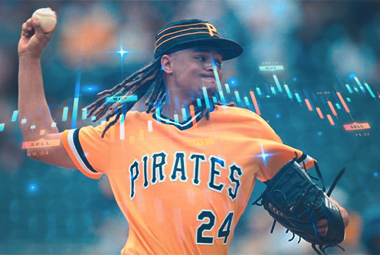 Traded to the Pittsburgh Pirates
Chris was an ace starting pitcher for the Tampa Bay Rays from 2012 to 2018 before being traded to the Pittsburgh Pirates on July 31st, 2018 in exchange for Tyler Glasnow, Austin Meadows, and a player to be named later who ended up being Shane Baz. He never really found himself comfortable in Pittsburgh while throwing for the Pirates.
Archer was average at best for the remainder of the 2018 MLB season. In 2019 Chris posted a dismal record of 3 wins and 9 losses to go along with his MLB career worst earned run average (ERA) of 5.19 as well as earning a 5 – game suspension for intentionally throwing at an opposing batter. Then last year he was forced to miss the entire 2020 Major League Baseball season in order to recover and rehabilitate from surgery https://wizardofvegas.com/articles/chris-archer-out-until-2021/ to relieve his symptoms of neurogenic thoracic outlet syndrome.
The Pirates declined Archer's club option for the upcoming 2021 MLB season resulting in Chris becoming an unrestricted free agent. Chris wisely decided to rejoin the Tampa Bay Rays where he has pitched at his all – time best. Not to mention the Tampa Bay Rays made it all the way to the 2020 MLB World Series last year only to lose to the heavily favored Los Angeles Dodgers in 6 games.
The 2021 Tampa Bay Rays
The Tampa Bay Rays were desperate to pick up some reliable and strong starting pitching arms for the 2021 MLB season as they lost two of their best starting pitchers over the offseason. The Tampa Bay Rays ended up trading away Blake Snell to the young and exciting San Diego Padres while the Rays declined their club option to retain Charlie Morton. Tyler Glasnow will now be the Tampa Bay Rays number one starting pitcher most likely followed by veteran hurler Rich Hill. Archer has the opportunity to jump in to the third spot in the Tampa Bay Rays 2021 starting pitching rotation if all goes well for him during spring training. Chris is definitely looking to revamp his struggling MLB career this season with the team in which he became a two – time MLB All – Star (2015, 2017).
Odds to Win the MLB 2021 World Series
According to Intertops sportsbook below are the odds to win the MLB 2021 World Series as of Thursday, February 25th, 2021.
Team Odds
Los Angeles Dodgers +350
New York Yankees +500
San Diego Padres +800
Chicago White Sox +900
New York Mets +1000
Atlanta Braves +1100
Minnesota Twins +1400
Tampa Bay Rays +1600
Oakland Athletics +1800
Toronto Blue Jays +1800
Houston Astros +1800
St Louis Cardinals +2500
Cincinnati Reds +3000
Cleveland Indians +3300
Washington Nationals +3300
Chicago Cubs +3300
Philadelphia Phillies +3300
Los Angeles Angels +4000
Milwaukee Brewers +4000
Boston Red Sox +5000
Miami Marlins +5500
Arizona Diamondbacks +8000
Seattle Mariners +8000
Detroit Tigers +10000
Kansas City Royals +10000
Texas Rangers +10000
San Francisco Giants +10000
Colorado Rockies +12500
Baltimore Orioles +12500
Pittsburgh Pirates +20000
Sources:
"Right-hander Chris Archer excited about 'cool dynamic' his return to Tampa Bay Rays brings to his career", espn.com, February 22, 2021.
"United States, MLB Futures, MLB 2021 World Series: To Win Outright", intertops.eu, February 25, 2021.
Posted by
DavidGreen