Introduction
On Tuesday, December 29, 2020 a huge and very exciting blockbuster offseason trade in Major League Baseball was announced. The Chicago Cubs traded their superstar ace right handed pitcher, Yu Darvish, as well as the Cbus back up catcher, Victor Caratini to the San Diego Padres in exchange for the right handed starting pitcher, Zach Davies along with various top young prospects including outfielders Owen Caissie and Ismael Mena, and shortstops Reggie Preciado and Yeison Santana.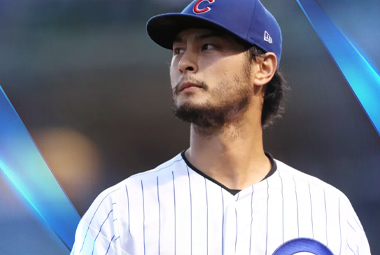 Yu Darvish
The 34 year old Japanese native, Darvish, pitched in Japan for the Hokkaido Nippon – Ham Fighters from 2005 to 2011, and then he entered the MLB pitching for the Texas Rangers from 2012 to 2017. Yu briefly pitched with the Los Angeles Dodgers in 2017 prior to playing for the Chicago Cubs from 2018 through the previous 2020 Major League Baseball season.
Darvish Pitched most of his MLB career with the Texas Rangers. He is currently in the midst of his 6 year $126 million contract that he originally signed with the Chicago Cubs prior to the 2018 MLB season, but now he will finish the remaining 3 years and $59 million of his existing deal with the talent loaded and hungry to win San Diego Padres. In 2018 Yu suffered an elbow injury that kept him off the field for the majority of that year.
In 2019, he pitched fairly well during the Chicago Cubs disappointing baseball campaign, but last season with the Cubs Darvish pitched arguably the best he ever has over the course of his solid professional baseball career. During the 2020 MLB season Yu composed an ERA of 2.01, a WHIP of 0.96 over his 76 total innings of pitching, and he ended up finishing just second in voting for the National League Cy Young Award which ultimately went to Trevor Bauer of the Cincinnati Reds.
Darvish has compiled an overall record of 71 wins and 56 losses over his 8 MLB seasons that he participated in over his 9 year big league career as he was out the entire 2015 Major League Baseball season due to Tommy John surgery. He currently possesses a career earned run average of 3.47 to accompany Yu's 1,392 career strikeouts.
MLB Career Accomplishments, Awards, and Honors
4 Time MLB All Star (2012, 2013, 2014, 2017) *2020 MLB All Star Game Cancelled
All MLB First Team (2020)
National League Wins leader (2020)
American League Strikeout Leader (2013)
Victor Caratini
Caratini has been the stable and consistent back up catcher for the Chicago Cubs from 2017 to 2020. In fact, Victor was the personal catcher primarily for Darvish during his time catching for the Chicago Cubs. Reportedly the San Diego Padres front office has been interested in Caratini for a few years now, and Victor is now on his way with Yu to San Diego to begin training camp with the Padres once that starts presumably in February of 2021 for pitchers and catchers. It will be interesting to see how the Padres choose to utilize the big and reliable switch hitting catcher who also has some basic Major League Baseball experience at first base as well as behind the plate.
Zach Davies
Davies will be welcomed back in to the National League Central division with the Chicago Cubs in 2021 as Zach had previously pitched for the Milwaukee Brewers from 2015 to 2019. The Milwaukee Brewers traded the right hand starting pitcher to the San Diego Padres following the 2019 Major League Baseball season, and Davies had a solid run with the Padres during their exciting yet shortened 2020 baseball season due to the Covid – 19 pandemic. Zach went 7 and 4 in 2020 carrying a respectable ERA of 2.73 as well as 63 punch outs and a WHIP of 1.07. The Chicago Cubs will hope he can help fill the void of the recently departed Darvish but at much lower cost to the rebuilding Cubbies.
Owen Caissie
Caissie can be characterized as an under the radar type prospect who is young and talented as he is only 18 years old right now, but he posts exit velocities in the triple digits. Similar to the Chicago Cubs' top prospect at the moment, Brennen Davis, Owen is an outfielder with size as he measures 6' 4" and immense speed as well as athleticism. Hopefully for the Cubbies Caissie develops into a bright future star of the MLB.
Reggie Preciado
At the tender age of only 17 years old Preciado is one of the elite ball players signing out of Panama in 2019. Like Caissie Reggie is 6' 4" although Preciado plays in the infield primarily at the shortstop position as of now. Reggie is considered to have all of the tools necessary to develop into one of the games' star players hopefully one day. He is a switch hitter as well which is always welcomed in any club's starting line up.
Ismael Mena
Mena signing in the 2019 class like Preciado also stands at six feet 4 inches and plays the outfield with passion and intensity. According to the San Diego Padres general manager, A.J. Preller, Ismael possesses all the right tools, and if they so happen to properly develop, he should cultivate in to an All Star caliber player some day down the road for some day down the road for the Chicago Cubs as the Cubs' core players from their 2016 World Series Championship team has started to dwindle down.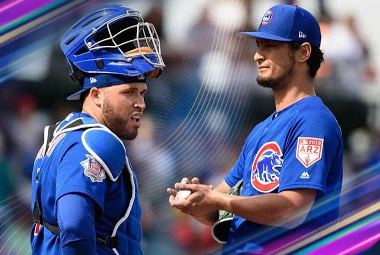 Yeison Santana
Santana spent the 2019 baseball season playing in the rookie level Arizona League where he made a name for himself by smashing .346/.429/.494 with his bat at the dish when he was only 18 years old. Yeison is currently 20 years old and he is sharpening his skills at the shortstop position where baseball scouts expect him to stay. Although the Chicago Cubs already have one of the games' best shortstops and overall greatest MLB middle infielders in the highly talented, exciting, as well passionate, Javier Baez.
Media Statements
"His last season and a half has been as productive as anybody in the game. He's a force,'' the San Diego Padres general manager, A.J. Preller, explained to media reporters on the night of Tuesday, December 29th, 2020.
Preller goes on to say that the San Diego Padres organization has been interested in acquiring the former Chicago Cubs back up catcher, Victor Caratini, "For a few years now."
"I think he's been a guy that, just on his own, we feel like is a quality catching option for us," Preller proclaimed.
Sources:
"San Diego Padres acquire ace Yu Darvish from Chicago Cubs", Jeff Passan and Jesse Rogers, espn.com, December 28, 2020.
"Yu Darvish", baseball-reference.com, December 29, 2020.
"San Diego Padres Team History & Encyclopedia", baseball-reference.com, December 29, 2020.
"Chicago Cubs Team History & Encyclopedia", baseball-reference.com, December 29, 2020.
Posted by
DavidGreen