Introduction
On Monday, September 11th, 2023 the Kansas City Chiefs announced that they have finally reached a new deal to sign their dominant star defensive tackle Chris Jones (ending his holdout). Jones has now ultimately agreed upon terms to a new 1 - year contract with the Kansas City Chiefs.
Jones did not receive a clause preventing a franchise tag for next season, so Chris could be subject to being slapped with that tender from the Kansas City Chiefs during the 2024 NFL offseason. Jones did however get quite a few motivating incentives worked into his new deal that would enable him to make considerably more money than the $19.5 million that he was set to earn this season under his old contract, but the terms to get there are quite hefty.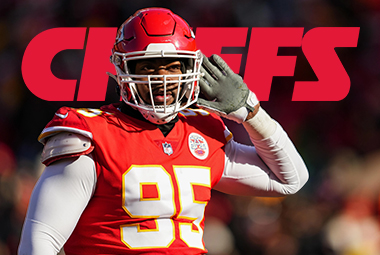 Contract Details
Chris Jones just recently inked a new a 1 - year contract with the Kansas City Chiefs valued at approximately $19,500,000. This agreement between Jones and the Kansas City Chiefs includes $18,416,667 in total guaranteed money as well as earning Chris an average annual income of $19,500,000.
In 2023, Jones will make a base salary of $18,416,667 and an incentive bonus of $4,750,000, while this deal will carry a cap hit of $30,208,334 and a dead cap value of $7,041,668. But let's not forget the several million dollars in fines that Jones has racked up for sitting out the beginning of the 2023 - 2024 NFL season so overall he should have just strapped it up for the defending Super Bowl champion Kansas City Chiefs from the very beginning.
Contract Notes
35 % Snaps = $1 Million (LTBE)
50 % Snaps = $1 Million (LTBE)
10 Sacks = $1.25 Million (LTBE)
15 Sacks = $500,000 (LTBE)
1st - Team NFL All - Pro & Super Bowl Appearance = $1 Million (LTBE)
Defensive Player of the Year Award & Super Bowl Victory = $2 Million (LTBE)
LTBE = "Likely to be Earned"
The Kansas City Chiefs Think Very Highly of Chris Jones
"Chris is an elite player in this league and over the last seven years, he's really developed into a leader on our team," the Kansas City Chiefs general manager, Brett Veach, expressed in a publicly released statement. "He's been instrumental to our success and Super Bowl championship runs and it was a priority for us to keep him in a Chiefs uniform. I'd like to thank Chris and his representation, Michael and Jason Katz, for their desire and patience to get this done. Through this process two things were obvious, Chris wanted to be a Chief and the Katz brothers worked diligently on his behalf."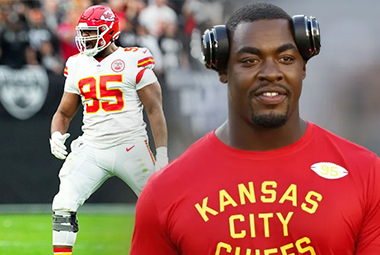 Mr. Jones should be all good and available to play for the very first time this Sunday when the Kansas City Chiefs match up against the 1 and 0 Jacksonville Jaguars. Last week, during a charity event in Kansas City, Missouri Chris stated that he was keeping in good shape and that he would be absolutely ready to play immediately after signing his new contract with the Kansas City Chiefs.
"I could play right now,'' the Kansas City Chiefs defensive tackle, Chris Jones, stated. "I work out every day, twice a day, but in Miami with my team that I'd normally be with in my offseason. I'm staying at it.''
Jones decided to sit out and not play in the Kansas City Chiefs' season opener on Thursday, September 7th, 2023 versus the Detroit Lions in which the Kansas City Chiefs lost that game in a close one with the final score of 21 to 20. Jones had to forfeit his game check of around $1.1 million to hold out of the Kansas City Chiefs 2023 - 2024 NFL season opener from Arrowhead Stadium.
Chris also did not report to training camp as he was awaiting an upgraded contractual agreement. At that point Jones was entering the final season of his 4 - year deal worth up to approximately $80 million which he signed with the Kansas City Chiefs back in 2020. Jones would have been the 9th - highest - paid defensive tackle in the National Football League by average annual salary under that contract which in his defense was well under his overall value to the Kansas City Chiefs' franchise.
Chris Jones' Football Career Achievements, Honors, & Awards
2 - Time Super Bowl Champion (LIV, LVII)
First - Team NFL All - Pro Selection (2022)
3 - Time Second - Team NFL All - Pro Selection (2018, 2020, 2021)
4 - Time NFL Pro Bowl Selection (2019, 2020, 2021, 2022)
PFWA All - Rookie Team Selection (2016)
Chris Jones' NFL Records
Most Consecutive Games with a Sack with 11
Sources:
"Chris Jones", pro-football-reference.com, September 14, 2023.
"Chiefs, DT Chris Jones agree to new 1 - year contract", Adam Teicher, espn.com, September 11, 2023.
"Chris Jones 'super pleased' with new Chiefs deal after holdout", Adam Teicher, espn.com, September 13, 2023.
"Chris Jones", spotrac.com, September 14, 2023.
Posted by
DavidGreen