Introduction
On Wednesday, October 27th, 2021 the undefeated (7 – 0) Arizona Cardinals announced that their superstar veteran defensive end and pass rushing specialist, J. J. Watt, unfortunately requires season – ending shoulder surgery on the eve of their biggest game of the 2021 – 2022 NFL season as the Cardinals prepare to host the 6 and 1 NFC opponent in the Green Bay Packers on Thursday Night Football this week. This highly – anticipated TNF game is scheduled to take place on Thursday, October 28th, 2021 from State Farm Stadium located in Glendale, Arizona.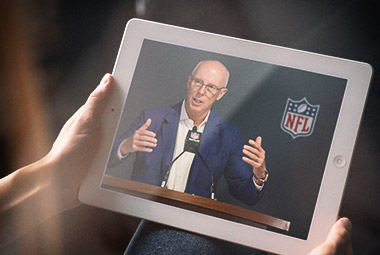 Watt will undergo what is most likely to be considered season - ending shoulder surgery. At the moment there is no scheduled date has been set for the surgical procedure in order to repair J. J.'s damaged shoulder.
On Thursday night when the unbeaten Arizona Cardinals host the Green Bay Packers night in a matchup for early control of the entire NFC. This game is earmarked as one of the best TNF games of the long and historic Super Bowl era of the National Football League. It's the highest combined winning percentage of .929 between these two powerhouse NFL franchises for a TNF match - up in October or later in the season during the NFL's Super Bowl era, and it's the 1st time since the 1970 AFL / NFL merger that 2 squads with at least 13 combined regular season victories meet in a Week 8 match – up or earlier.
Watt is presently in just his 1st year with the Arizona Cardinals, injured his shoulder in the 2nd quarter of the Arizona Cardinals last Sunday in their 31 to 5 win over the sorry ass Houston Texans, which just so happens to be the former team that Watt has spent the majority of his NFL career playing for with great passion and intensity. Yet J. J. still mustered up the adrenaline and will power to play the rest of that game versus the Houston Texans with his serious shoulder injury. He finished the contest with 1 tackle for loss as well as 1 hit on the quarterback last Sunday afternoon.
The Arizona Cardinals, who currently sit proudly in 1st place of the NFC as well as the entire league at this point, decided to rule out J. J. for the upcoming game vs. the Green Bay Packers when the injury report was released earlier on Wednesday, October 27th, 2021. Watt did not participate in the Arizona Cardinals' only practice of the week on Tuesday, October 26th, 2021, and as it turns out, his health status was much worse.
Watt had just began feeling the flow and impacting football games on the defensive side of the ball like he is accustomed to doing after needing approximately 4 games to get his football legs conditioned for NFL football activities following his absence of the Arizona Cardinals' entire training camp due to a hamstring injury and he was getting his feet wet in Arizona as he was becoming acclimated to a new defensive scheme that the Arizona Cardinals' defensive coordinator Vance Joseph runs out west.
Watt recorded 10 total tackles, including 5 of them for a loss of yards, and 1 lonely sack this year so far. Meshing in with new defensive teammates J. J. has found a way to get to the quarterback easily and often disrupting his opponents' offensive rhythm Watt finished with 10 quarterback hits in the first 7 games, including 9 in his last 4 games.
But Watt's impact goes further on an Arizona Cardinals' defense that is currently the best in the NFL on 3rd downs, and they are tied for the league - lead in allowing the fewest points per game thus far in the 2021 – 2022 season of the National Football League.
J. J. has the 3rd - highest pass rush win rate for all defensive tackles. He beat his blocker within 2.5 seconds or less on 22.8 % of snaps when Watt lined up at defensive tackle, the 3rd - highest rate in the entire NFL not just in the NFC. His pass rush has led to 3 quarterback sacks as well as 2 interceptions.
This will be the 4th season of Watt's illustrious NFL career that J. J. will miss football games resulting from injuries. Watt missed 8 - games in 2019 due to a torn pectoral injury, 11 - games back in 2017 attributed to a fractured left tibia, and 13 - games in way back in 2016 following 2 surgeries on his messed up back at that time.
Though J. J. will be sidelined, the Arizona Cardinals will get back the services of the ultimate badass pass - rusher in Chandler Jones, who just so happed to have missed the Arizona Cardinals' last 2 battles due to the NFL's COVID – 19 protocols. Jones was activated off of the COVID - 19 reserve list on Monday, October 25th, 2021.
A win would make the Arizona Cardinals 8 and 0 for the first time in their long as well as historic NFL franchise history. Even with Watt not at 100 %, the Arizona Cardinals' defense was dominant last Sunday afternoon as they whooped the Houston Texans ass up and down the field.
Media Statements
"I think J (J. J. Watt) has played well the last three weeks," the Arizona Cardinals' defensive coordinator, Vance Joseph, expressed just prior to last Sunday's victory vs. the Houston Texans. "He missed camp, so the first couple games during the season, he wasn't in form. From the Rams game, the San Fran game last week, to [Sunday], he's played at a high level. He's so disruptive. He's making plays. The sack numbers are not there, but as far as the plays he's made on third downs, knocking balls down, making TFLs on first and second down, he's been a dominant player the last three weeks."
"It was a game we should have won," the Arizona Cardinals' linebacker Isaiah Simmons emotionally proclaimed. "And we did."
J. J. Watt's Football Career Achievements, Honors, & Awards
3 - Time NFL Defensive Player of the Year in 2012, 2014, & 2015
Walter Payton NFL Man of the Year Award in 2017
5 - Time NFL First - Team All - Pro in 2012, 2013, 2014, 2015, & 2018
5 – Time NFL Pro Bowl Selection in 2012, 2013, 2014, 2015, & 2018
2 - Time NFL Sacks Leader in 2012 & 2015
NFL's Exclusive 100 - Sacks Club
Unanimous NFL 2010's All - Decade Team
Sports Illustrated Sportsman of the Year Award in 2017
Bert Bell Award in 2014
Lott Trophy Winner in 2010
First - Team All - American in 2010
First - Team All - Big Ten in 2010
Sources:
"Arizona Cardinals DE J.J. Watt likely in store for season-ending shoulder surgery, sources say", Josh Weinfuss, espn.com, October 27, 2021.
"J. J. Watt", pro-football-reference.com, October 28, 2021.
Posted by
DavidGreen