Introduction
As of Tuesday, July 20th, 2021 the status of the Green Bay Packers' veteran superstar starting quarterback, Aaron Rodgers, remains a huge question as we continue to inch closer and closer to the start of the 2021 – 2022 regular season of the National Football League. The disgruntled and frustrated QB has been the primary signal caller for the Green Bay Packers since Rodgers took over for Brett Favre in 2008. Aaron already has accomplished so much throughout his illustrious 16 – year career in the National Football League, but he has several solid years left in the tank before needing to hang up his cleats for good.
After a tumultuous 2021 NFL offseason in which Aaron has refused to report to the Green Bay Packers' meetings, practices, and other team activities it is anyone's guess as to his plans for the upcoming 2021 – 2022 NFL regular season that begins on September 9th, 2021. The Green Bay Packers have publicly announced that they will not be trading Rodgers even at his request to do so. Currently Aaron is under contract with the Green Bay Packers through the 2023 – 2024 NFL season after which he would become an unrestricted free agent.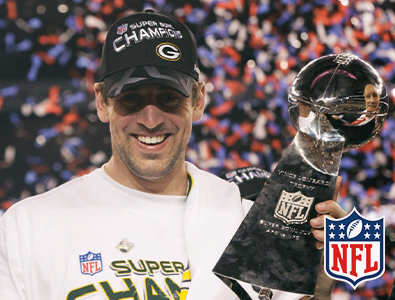 Contract Extension Declined
According to top sources covering the National Football League, this week Rodgers just declined a contract extension offered by the Green Bay Packers which would make him the highest paid player in the NFL. Reportedly this deal would have kept the 37 – year – old future hall of fame quarterback with the Green Bay Packers for an additional five years. It is obvious to everyone that Rodgers is calling the shots, and he will end up doing what he wants at this point in his career whether that may be returning to the Green Bay Packers just prior to the start of the 2021 – 2022 NFL season or hold out and not play professional football this year. Only time will tell what his future holds.
Should Rodgers finish his NFL career in Green Bay with the Packers?
In my opinion Aaron Rodgers should try to relocate for the last few years of his superlative NFL career. The only problem is that the Green Bay Packers are unwilling to trade him at the time being, but if he does end up holding out on the Green Bay Packers by not playing or reporting for any team functions the Packers may decide to move him especially with all the money Green Bay has tied up in the former Cal quarterback for the upcoming three seasons or so of the National Football League.
Pretty much any other NFL franchise would do whatever they had to in order to accommodate Rodgers and get him on their team roster. Aaron could pretty much have the choice of going and playing almost anywhere he wants to similar to what Tom Brady did over the course of the last NFL offseason. I think Rodgers would be much happier with a fresh start in a new system, with new coaches, players, ownership, and other front office personnel.
Although it would be best for Rodgers and the Green Bay Packers to go their separate ways in the future, I do believe Aaron will end up playing in Green Bay with the Packers for this upcoming 2021 – 2022 NFL season. I think he will eventually step in the starting first string QB position with the "cheese heads" just prior to week 1 of this year's NFL regular season.
There is too much to lose for him to sit out one the last several seasons of his prime as he has only won 1 Super Bowl over the course of his Hall of Fame NFL career, and I know he wants to win another one very badly no matter where it happens. Plus, the Green Bay Packers do have a solid returning team roster that he could step in to whenever he is ready to do so as long as he wants to play for the Green Bay Packers and not take a year off from playing pro ball.
Great NFL Quarterbacks that Moved on to New Teams Late in their Careers
It is not uncommon for some of the greatest quarterbacks in the history of the National Football League to move on to a new NFL franchise towards the end of their pro football career. Outstanding QB's that have made that move include Joe Montana, Tom Brady, Peyton Manning, Brett Favre, Norm Van Brocklin, Y. A. Tittle, Bobby Layne, Johnny Unitas, George Blanda, Joe Namath, Ken Stabler, Warren Moon, and Kurt Warner are some of the most notable quarterbacks to change teams at the tail end of their illustrious NFL careers. Some of which have even won Super Bowls with their new team just as Tom Brady did last season with the Tampa Bay Buccaneers, and Peyton Manning several years back with the Denver Broncos.
Aaron Rodgers' Football Career Achievements, Honors, and Awards
Super Bowl Champion (XLV)
Super Bowl MVP (XLV)
3 Time NFL Most Valuable Player Award (2011, 2014, 2020)
3 Time NFL First – Team All – Pro (2011, 2014, 2020)
NFL Second – Team All – Pro (2012)
9 Time NFL Pro Bowl Selection (2009, 2011, 2012, 2014, 2015, 2016, 2018, 2019, 2020)
3 Time NFL Passer Rating Leader (2011, 2012, 2020)
2 Time NFL Passing Touchdowns Leader (2016, 2020)
NFL Completion Percentage Leader (2020)
NFL 2010's All – Decade Team
Associated Press Athlete of the Year (2011)
Bert Bell Award (2011)
NFL Records held by Aaron Rodgers
Season High Passer Rating – 122.5 in 2011
Season Lowest Interception Percentage – 0.3 in 2018
Most Consecutive Passes without an Interception – 402 Passes
Fastest NFL Quarterback to 400 Career Passing Touchdowns – 193 Games
Most Seasons with 35 + Touchdown Passes – Tied with 5 Seasons
Most Seasons with 40 + Total Touchdowns – 5 Seasons
Most Seasons with 40 + Touchdown Passes – 3 Seasons
Most Seasons with 45 + Touchdown Passes – Tied with 2 Seasons
Most Seasons with 120 + Passer Rating – 2 Seasons
Sources:
"Aaron Rodgers-Green Bay Packers split? From Johnny Unitas to Peyton Manning, history shows it would be nothing new", Rob Demovsky, espn.com, July 20, 2021.
"The Aaron Rodgers Update: No News Is News: 'Nothing new' regarding the former Cal quarterback's situation with the Packers is worthy of a detailed report", Jake Curtis, si.com, July 18, 2021.
"Aaron Rodgers declined Packers' extension to make him NFL's highest-paid player", Evan Orris, nypost.com, July 20, 2021.
"Aaron Rodgers – News", foxsports.com, July 20, 2021.
"Aaron Rodgers", pro-football-reference.com, July 20, 2021.
Posted by
DavidGreen