Introduction
As of Friday, September 9th, 2022 one of the Green Bay Packers very best wide receiving targets in Allen Lazard is presently listed as doubtful for this Sunday's important divisional match up against the Minnesota Vikings as he continues to recover from an ankle injury.
It looks like the Green Bay Packers quarterback, Aaron Rodgers, may have to play without the services of the speedy and agile wide receiver who Rodgers calls his number 1 have the receiver whom he has referred to as his new No. 1 ever since the Green Bay Packers traded Davante Adams to the Las Vegas Raiders during the 2022 NFL offseason.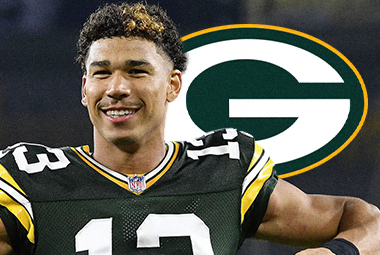 The Ankle Injury Sustained by Allen Lazard
Lazard was unfortunately unable to practice with the Green Bay Packers at all this week due to his current ankle injury that he suffered the previous week while gearing up for the quickly approaching start to the 2022 - 2023 NFL season. Allen explained to the sports media outlets that he injured his ankle during practice when a defensive tackle accidentally stepped on it.
When Lazard was recently asked if he was considering this injury severe enough for it to keep him sidelined for more than just one week he stated, "I can't see past tomorrow," then Allen goes on to say, "Nah, I'll be straight though."
Backing Up the Injured Green Bay Packers WR
If Lazard is not able to play this weekend versus the Minnesota Vikings, then the veteran wide receiver, Sammy Watkins, who the Green Bay Packers signed over the past NFL offseason in attempt to reignite his professional football career in the NFL, might have to become Rodgers' new number 1 wide receiving target at least just to start the 2022 - 2023 NFL season.
Following a very frustrated Rodgers experiencing a very slow start to camp with many of his current and mostly young wide receivers, Rodgers started to connect on a lot of solid plays with Watkins the more and more as training camp progressed and the two of them became more comfortable working together on the Green Bay Packers starting offensive unit.
"I've never been this sharp," Watkins explained regarding how he feels in the for him new Green Bay Packers' offense. "Just to be this sharp, it feels good to go out there and play freely and play fast. It feels great."
Other Passing Options for Aaron Rodgers and the Green Bay Packers
This injury to Lazard may also provide some significant playing time for the Green Bay Packers' rookie wide receivers such as Romeo Doubs and Christian Watson. For the Green Bay Packers it is a next man up mentality especially with their wide receiving unit getting depleted over the 2022 NFL offseason.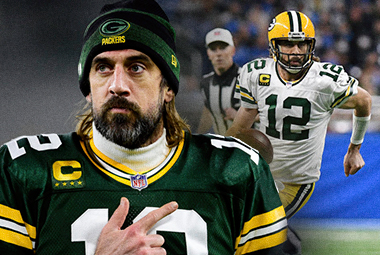 The Green Bay Packers tight end, Robert Tonyan, is just coming off a major ACL injury from last year, but he Tonyan is expected to be available for the Green Bay Packers week 1 battle against their divisional nemesis in the Minnesota Vikings. Robert was recently been cleared by the Green Bay Packers medical staff to play in all football activities, and he was taken off the National Football League's injury report.
Offensive Line Issues for the Green Bay Packers
The Green Bay Packers also have some very questionable issues on their starting offensive line (the same ones that they have delt with all summer long) in regards to their offensive tackles in both David Bakhtiari and Elgton Jenkins. They both were both listed as questionable at the moment as they continued to come back from torn ACLs (serious knee injuries). Bakhtiari tore his ACL at the end of the 2020 - 2021 NFL season and Jenkins' in November of last year.
Bakhtiari is an NFL All - Pro left tackle who was unfortunately not able to practice on Friday, September 2nd, 2022 following his participating in the previous practices during last week. Jenkins, tore his ACL in a game against the Minnesota Vikings last season while filling in for Bakhtiari at the left tackle position for the Green Bay Packers, practiced all this past week, and he is now expected to move to right offensive tackle spot on the Green Bay Packers offensive line once he is considered to be available for NFL game action.
The Green Bay Packers young head coach, Matt LaFleur, would not provide the public with a reason for Bakhtiari sitting out on Friday, September 2nd, 2022, but he did say that Bakhtiari has had enough work to play this weekend vs. the Minnesota Vikings as long as he's cleared by the Green Bay Packers team physicians.
"Just when you look at obviously the experience level plays a big part in that, I think we've seen enough, just his ability to go out there and move," the Green Bay Packers head coach Matt LaFleur expressed. "He's been looking pretty good."
Allen Lazard's Football Career Achievements, Honors, & Awards
2 - Time First - Team All - Big 12 (2016, 2017)
Second - Team All - Big 12 (2015)
Sources:
"Green Bay Packers WR Allen Lazard listed as doubtful for season opener", Rob Demovsky, espn.com, Friday, September 9, 2022.
"Allen Lazard", pro-football-reference.com, Friday, September 9, 2022.
Posted by
DavidGreen