Introduction
On Wednesday, February 16th, 2022 DeMar DeRozan of the Chicago Bulls broke Wilt Chamberlain's incredible and long – standing NBA record of scoring 35 or more points while shooting 50 % or better from the field in 7 - straight games.
Wilt Chamberlain achieved the above - mentioned feat for 6 - consecutive games on two separate occasions. Chamberlain first set that record during the 1960 – 1961 NBA season, and then he did it again during the 1962 – 1963 NBA season.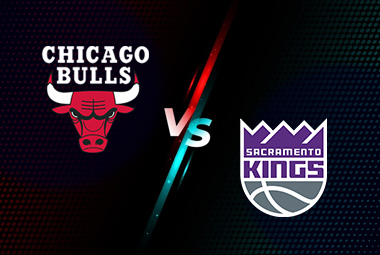 Chicago Bulls vs. Sacramento Kings
The Chicago Bulls ultimately ended up defeating the Sacramento Kings with a final score of 125 to 118 at the United Center located in Chicago, Illinois on last Wednesday night. Aside from setting NBA records, DeRozan has been a huge part of the Chicago Bulls success especially during the recent absence of the Bulls other superstar player in Zach LaVine who is currently out with a slight knee injury.
The point guard that is used to coming off of the bench for the Chicago Bulls, Coby White, has been playing extremely well now as a starter ever since Alex Caruso broke his wrist on a dirty play by Grayson Allen of the Milwaukee Bucks. White put up a season high 31 – points last Wednesday night against the Sacramento Kings. He hit 6 – three pointers during his best performance of the year versus the Kings this week.
Nikola Vucevic also lit up the United Center in the Chicago Bulls victory at the United Center on Wednesday evening. Vucevic poured in 21 - points as well as 10 - rebounds too. Once the Chicago Bulls get back to full strength and all of their core players recover from their current injuries, they will be an extremely tough force for opponents in the Eastern Conference of the National Basketball Association.
At the moment the Chicago Bulls are sitting in first – place in the Eastern Conference as the NBA heads into the All – Star break this weekend. Right now, the Chicago Bulls are enjoying a 5 – game winning streak.
Media Statements
"As a kid, as a fan of the history of the game, being in the league as long as I've been in this league — things like that continue to make me even more humble," DeMar DeRozan sincerely expressed. "Being an NBA player and being able to have the privilege to be able to play this long and have these opportunities, man, it's something I never take for granted. And the crazy thing is I felt like I missed eight easy shots I normally would have made."
"I'm just really appreciative of this group of guys from top to bottom — the way they come to work every day, how professional they are, how they try to keep themselves ready, how it's all about the team, it's all about winning and what each individual can do to impact and help in winning," the Chicago Bulls head coach Billy Donovan proudly explained.
Sources:
"DeRozan breaks Wilt's record as Bulls beat Kings 125 - 118", espn.com, February 16, 2022.
Posted by
DavidGreen