With the second of the three preseason games for the majority of the 32 NFL franchises all in the books now is a great time to review the biggest news stories of the young but progressing 2021 – 2022 season of the National Football League. The 2021 – 2022 NFL regular season begins on Thursday, September 9th, 2021 when the Tampa Bay Buccaneers will host the Dallas Cowboys on Thursday Night Football from Raymond James Stadium located in Tampa, Florida, and everyone from sports betters as well as straight up fans are quite excited for the forthcoming football season to begin in early portion of September. Below are the top ten biggest stories from the last week of the young and highly anticipated upcoming NFL football season.
Jacksonville Jaguars Rookie Running Back Travis Etienne will Miss Entire 2021 – 2022 NFL Season Due to Lisfranc Injury
The young rookie running back of the Jacksonville Jaguars, Travis Etienne, was injured in the Jacksonville Jaguars preseason NFL game against the New Orleans Saints in which the Saints won the contest with a final score of 23 to 21. Examinations the following day or two revealed that the running back out of Clemson University suffered a Lisfranc injury, and he will most likely have to miss the entire 2021 – 2022 NFL season while Travis recovers from his upcoming foot surgery.
Etienne was the Jacksonville Jaguars 25th overall selection in the first – round of this year's 2021 NFL Draft. Hopefully for the Jacksonville Jaguars and Travis Etienne he will return completely healthy next year for the 2022 – 2023 NFL season. Currently the Jacksonville Jaguars have James Robinson, Carlos Hyde, Dare Ogunbowale, and Devine Ozigbo at the running back position as for now.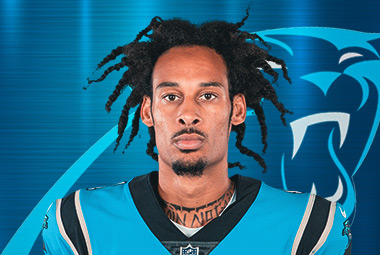 Carolina Panthers Sign their Wide Receiver Robby Anderson to a 2 – Year Contract Extension Worth up to $29.5 Million
On Tuesday, August 24th, 2021 the Carolina Panthers announced that they have extended the contract of their wide receiver Robby Anderson by two – years and the new deal is worth up to approximately $29.5 million. The now 28 – year – old wide out had a breakout season last year as he compiled 1,096 yards on 95 receptions as well as 3 touchdowns. His 69.9 % catch percentage during the 2020 – 2021 NFL season was good enough to earn him this new contract extension keeping him a Carolina Panther from now until the year 2024.
The Seattle Seahawks Sign Tight End Luke Willson and the Seattle Seahawks Traded for Cornerback John Reid too
The Seattle Seahawks have been busy this NFL offseason as their action continues right up to the start of the 2021 – 2022 season of the National Football League. They have re – signed their veteran tight end in Luke Willson after injuries plagued two of the Seattle Seahawks tight ends in Colby Parkinson as well as Tyler Mabry. This is Willson's 4th stint with the Seattle Seahawks.
The Seattle Seahawks also confirmed a trade with Houston Texans in order for the Seahawks to acquire the cornerback, John Reid. This move was made following the release of their former cornerback, Pierre Desir. For the Seattle Seahawks to fit Willson on the 80 – man roster they have decided to waive their defensive end in Alex Tchangam.
"Certain people just have more juice than others," the Seattle Seahawks head coach Pete Carroll stated. "Luke has always been a great part of that for us and just one of my favorites that we've had in the program over the years."
The Chicago Bears have Decided to Start Andy Dalton at Quarterback for Week 1
The head coach of the Chicago Bears, Matt Nagy, has announced that he plans on starting Andy Dalton at the quarterback position for the first week of the 2021 – 2022 NFL regular season. Rookie first – round draft pick Justin Fields will start the last preseason game for the Chicago Bears, and look for Fields to get starting quarterback time for the Chicago Bears as soon as Dalton struggles to successfully lead the Chicago Bears offensive unit early on this upcoming season of the National Football League.
Coach Nagy said, "We just feel really good about our quarterback room right now, I know that. We feel really good, and that's a credit to these players that are in that room. It's a credit to our coaches that are coaching them, and now when we get an opportunity Week 1, as a unit, as a team, all three phases, we've got to put it together and go play Chicago Bear football."
Atlanta Falcons Back – Up Quarterback A. J. McCarron Suffers Season Ending Injury so the Falcons Sign Josh Rosen to Replace McCarron as their New Back – Up QB
The former first – round NFL draft pick in Josh Rosen was recently waived by the San Francisco 49ers making him available and he was signed as the new back – up quarterback for the Atlanta Falcons following the severe leg injury suffered by the Falcons regular back – up quarterback to Matt Ryan in A. J. McCarron. McCarron is lost from the Atlanta Falcons roster for the remainder of the 2021 – 2022 NFL season, and this may be Rosen's last chance to prove himself in the National Football League before no other NFL franchise takes a chance on him ever as a back – up quarterback.
Since 2018 Rosen has played for the Arizona Cardinals, the Miami Dolphins, the Tampa Bay Buccaneers, the San Francisco 49ers, and now the Atlanta Falcons. I wish Josh Rosen the best of luck before the recent number 10 overall NFL draft pick out of UCLA finds himself on the couch during Sundays in the near future.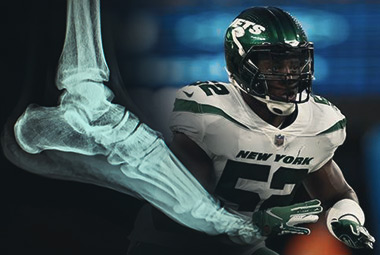 New York Jets Linebacker Jarrad Davis is now Expected to Miss 2 Months of Game Action due to Injury
The New York Jets' linebacker Jarrad Davis had to be carted off of the field last Saturday, August 21st, 2021 during a preseason game against the Green Bay Packers after he suffered an injury to his left ankle. Davis is currently expected to miss at least a couple months of game action due to this ailment. The New York Jets have been hit hard with the injury bug so far throughout the 2021 NFL preseason. Hopefully they can remain relatively healthy moving forward.
The Indianapolis Colts Starting Quarterback Carson Wentz is Back to Practice Only 3 Weeks after his Recent Foot Surgery
The Indianapolis Colts are excited to welcome back their starting quarterback, Carson Wentz, to practice following his recent foot injury that resulted in a surgery. Wentz claims he is optimistic to start the first game for the Indianapolis Colts against the Seattle Seahawks this upcoming NFL season which is surprising as he is way ahead of schedule in his recovery to NFL game action.
The often injured and currently sidelined starting quarterback for the Indianapolis Colts, Carson Wentz, said, "I'm optimistic, but we'll see how it responds. As long as there's nothing I can do to make it worse, I've played through a lot worse."
Tennessee Titans' Wide Receiver A. J. Brown says he will be Available for Week 1 Despite his Knee Injury
The Tennessee Titans' wide receiver, A. J. Brown, is now expected to be available to play in the Tennessee Titans' first regular season game this year against the Arizona Cardinals despite his right knee injury that has been keeping Brown from practicing at the moment. During last season Brown was named to the NFL Pro Bowl for the first time in his young career after gaining 1,075 yards on 70 reception and scoring 11 touchdowns.
The Dallas Cowboys Starting Quarterback Dak Prescott says he is Good to Go for Week 1
Although Dak Prescott has been held out of the Dallas Cowboys preseason games recently, he is supposedly all good to go and ready to play in the Cowboys week 1 game on Thursday Night Football against the defending Super Bowl champion Tampa Bay Buccaneers. Recent MRI's have confirmed that Dak's throwing shoulder is healing nicely as the Dallas Cowboys have been proactively keeping Prescott on a cautionary rep. count during recent practices in order to ensure that he can start the 2021 – 2022 NFL season at full health. ­­
New York Jets' Star Defensive End Carl Lawson out for the Entire Season with a Ruptured Left Achilles Tendon
The New York Jets recently signed the star defensive end free agent, Carl Lawson, last offseason only to realize they will be without Lawson's services this year due to a ruptured left Achilles tendon that he suffered during a joint practice with the Green Bay Packers last Thursday, August 19th, 2021. Lawson is confident that he will recover completely and he will be back to full strength by the start of the 2022 – 2023 NFL season.
The New York Jets' linebacker Carl Lawson said, "For those who truly know me know that this is like a flesh wound to me. Gods with me, I control what I can control so I'm always back better. Loved ones, friends, and fans please keep your chins up so I can raise mines higher."
Sources:
"Jacksonville Jaguars RB Travis Etienne likely out for 2021 NFL season with Lisfranc injury", Michael DiRocco, espn.com, August 24, 2021.
"Carolina Panthers, Robby Anderson reach 2-year extension", David Newton, espn.com, August 24, 2021.
"Seattle Seahawks sign TE Luke Willson, trade for CB John Reid", Brady Henderson, espn.com, August 24, 2021.
"Andy Dalton to start Week 1 for Chicago Bears with Justin Fields getting nod for preseason finale", Jeff Dickerson, espn.com, August 24, 2021.
"Josh Rosen joins Atlanta Falcons in wake of AJ McCarron's season-ending injury", Michael Rothstein, espn.com, August 24, 2021.
"New York Jets LB Jarrad Davis expected to miss about 2 months with ankle injury", Rich Cimini, espn.com, August 23, 2021.
"Indianapolis Colts' Carson Wentz practices three weeks after surgery, 'optimistic' on playing Week 1", Mike Wells, espn.com, August 23, 2021.
"Source: Tennessee Titans WR A.J. Brown expected to be ready for season opener despite knee injury", Turron Davenport, espn.com, August 23, 2021.
"Dallas Cowboys QB Dak Prescott (shoulder) is on track to start Week 1", espn.com, August 21, 2021.
"Top New York Jets free-agent signing Carl Lawson ruptures Achilles, will miss 2021 season", Rich Cimini, espn.com, August 19, 2021.
Posted by
DavidGreen