Introduction
Shortly after the Green Bay Packers released the veteran star tight end, Jimmy Graham, the Chicago Bears signed him to a two year contract worth up to $16 million. This new deal included $9 million in guaranteed money as well as a no trade clause built in. This agreement granted by the Chicago Bears was heavily criticized especially after a couple of down years by the pass catching tight end in Green Bay with the Packers.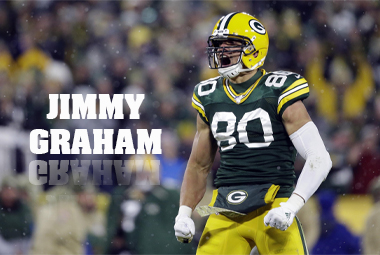 Graham is looking forward to silencing these harsh critics by consistently contributing to the recently struggling Chicago Bears offense. He claims that he was suffering from a variety of injuries over the last few years, but that he feels great now and is back to the player he used to be when he was playing for the New Orleans Saints and Seattle Seahawks.
The Chicago Bears offense obviously had difficulties scoring the football last season, and the Bears tight end core squad was amongst the league's worst. Graham should hopefully help turn those numbers around. With the addition of the Super Bowl winning as well as Super Bowl MVP quarterback, Nick Foles, should push Mitchell Trubisky to play better. Whether the Chicago Bears start Foles or Trubisky at the quarterback position they should be looking for Jimmy Graham downfield to help move the chains as well as put points on the board.
It sounds like Graham has a fire lit underneath him, and he will be playing with a chip on his shoulder as if he has something to prove by his play during the 2020 – 2021 NFL season. I am excited to see how this move pans out for the Chicago Bears who have a lot of questions to answers this year.
Comments
"I'm still fast. ... I still have the ability to make big plays," Graham proclaimed while speaking with the Chicago media.
"Obviously, it was a tough pill to swallow," Graham stated. "It was the first time I lost my job. And I work extremely hard. I've sacrificed everything for this game. I've given it everything I have, and obviously to go through that, it was difficult. Now I have the opportunity to win a bunch of games this year and I'm very grateful for that, and I'm obviously grateful for the opportunity and the friendships I did make just up north there. But for me, it's lit a fire.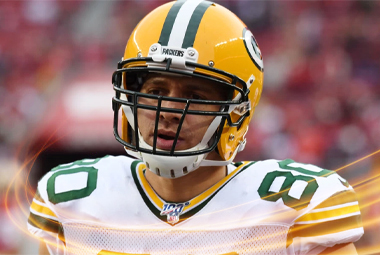 "I know what player I am and I know what I can do. I think I was able to show a little bit of that in the playoffs with some of the opportunities I was given. And after being 10 years in, I've only missed six games. That's coming off of, at times, all kinds of injuries ... at times I've kind of been on ice the last two years, so my knee right now is the best it's felt in four or five years. This is the best that I've ran, this is the fastest I've been in the last four or five years. I'm going to get back to being me. I'm going to get back to making big plays and scoring touchdowns because I think I'm somewhere in the top of scoring touchdowns and I want to continue that. I want to continue climbing that list and get to where I'm supposed to be."
"For me, obviously, I've had the opportunity to watch Trubisky over the past few years," says Graham. "I mean, the kid's got a lot of talent, obviously. What he did two years ago and how he dominated was exciting to see. As well as what Nick Foles has done in this league with winning a Super Bowl. I've got a lot of confidence in our coaching staff and our quarterback room, and I'm excited to work with these guys.
"Obviously, that's kind of one of the big stories this offseason is our quarterback room, but I'm excited to work with both of them and to see where I can help both of them and where we can all get on the same page."
"It's just like Kansas City's offense, and this is the closest I've gotten to being in an offense back when I was with New Orleans," Graham explained. "For me moving forward, it was about looking at what teams had in place -- a great defense because you can't win deep in the playoffs without a great defense, and then the right system for myself. That was kind of the biggest draw for me was a coach and a system that use a tight end the way I know how to be used.
"All the conversations I had with Coach, it just made sense to me. To be able to use matchups and to be able to use the tight end down the field, it's just very attractive. That's what I am, I'm that matchup problem. So for me to get back to that and get back to running down the field and get back to scoring touchdowns and helping the team push toward the playoffs, that's what I care about."
Sources:
"TE Jimmy Graham responds to critics of Bears' move: 'I'm still fast'", Jeff Dickerson, espn.com, March 26, 2020.
"Jimmy Graham", pro-football-reference.com, March 26, 2020.
Posted by
DavidGreen