What if the Paradigm Changes?
In the final part of my pair of, "Much Ado About Two," Articles, let's consider the possibility that the paradigm of the two-point conversion strategy changes. Before we do that, however, you should probably read the first of these two Articles if you haven't yet.
In the previous Article, we looked at why a team to score first in the game would not be much more likely than they are already (very unlikely) to go for a two-point conversion. My entire position in that Article was based on the assumption that, if the team going for two fails and the other team scores, that the other team would take an extra point and make the game 7-6. The second assumption is that, if the first team kicked a successful PAT, instead, that the second team would be more likely to simply match the PAT.
But, what if they didn't?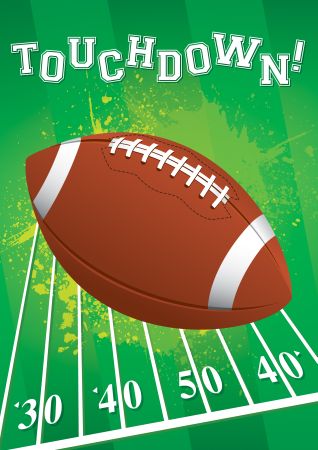 The entire crux of my first Article was about how the first team would not want to put itself at a disadvantage by going for a 50/50 shot at successfully converting for two because a failure would enable the other team to kick a high-percentage PAT and go up one, whereas, the other team would merely attempt to tie the game if the first team made a PAT.
What would drastically change the paradigm is if, when the first team in question scores the Touchdown and has a successful PAT, that the second team responds by going for a Two-Point Conversion in a 50/50 effort to make the score 8-7, in their favor.
In the previous Article, we addressed the fact that the Expected Point Value of going for two is greater than it is with kicking the PAT. In the case of the second team scoring a TD to make the score 7-6, then going for the two-point conversion would give them an Expected Value of a Seven-Point play (a tie game) whereas going for the PAT would give them a losing Expected Point Value of 6.94.
It's true that failing the two-point conversion (which I'm going to say is a Variable 50% probability, because it would actually depend on that specific goal line defense v. that specific goal line offense) would result in the second team being down 7-6, but they could recover from that with enough time on the clock. However, succeeding in that attempt would put them up 8-7 which is, arguably, a better position in which to win the game.
And, again, we have to look at that Expected Score of 7-7 (or more) v. the Expected Score of 7-6.94.
Ultimately, it's really going to depend on specific Goal Line offense v. Goal Line Defense match-ups (as well as the ability of your team's kicker) to determine which play has the greatest Expected Point Value. However, if more teams did the mathematically correct thing when faced with a 7-6 deficit, (after scoring a TD, but before attempting a 2PT or PAT) then that would completely change the paradigm of what the first team to score a TD in that game or any should do.
After all, is there any great benefit in being tied? Unless (unlikely) you want the game to end in a tie, in order to win, you're going to need to score again. With that being the case, it makes the most sense to try to put yourself in the lead whenever possible. If the goal is to win the game: if you're behind, you need to score at least one more time, if you're tied, you need to score at least one more time, but if you're ahead...now the other team must score at least one more time.
If more teams respond to a single point deficit after scoring a Touchdown by going for the two-point conversion, then the theoretical first team to score in my first Article will need to consider trying to go for two more often so that their Expected Points total remains the same as that of the other team if the other team scores a Touchdown.
If that ends up being the case, it would be a complete game-changer for spread and totals NFL betting. If we assume that nearly every Touchdown is going to result in a 2PT attempt, then in terms of value, you're going to see a difference in points difference of about +0.3, but then, given the increase in volatility with a 50/50 chance of success, totals betting is going to be much less predictable. Of course, less predictability could result in flawed lines, which are good for sharp bettors.
Conclusion
Ultimately, I'm not convinced that the paradigm will ever change, and if it does, I think it is going to be a very gradual rather than, 'Across-the-Board,' process. I also think decisions will be made based on limited sample sizes to the extent that, if the 2PT attempt fails a few consecutive times, or perhaps in a key situation that directly influences the outcome of the game, coaches will tend to shy away from being too aggressive with two-point conversions.

For one reason or another, I think that coaches in the 7-6 situation will be far more inclined just to opt for a PAT and make the score 7-7. However, unlike the (I believe, strong) case I presented in my first Article for the first team to score NOT to go for a 2PT conversion, my position on the second team to score a Touchdown (or, in fact, any team down by one after a TD) is that they should always go for two.
Posted by
Mission146