Introduction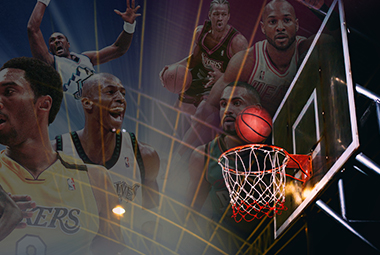 Sports IQ and Metric Gaming has agreed to terms on a joint partnership that will provide their clients with a variety of new and amazing products and services pertaining to sports betting. Metric is a market leading company and operator providing business to business sports betting products and services. Its latest partner is a world class odds maker specializing in American-based major sporting events.
Both companies are combining efforts to build as well as introduce a fully integrated sports betting platform in order to offer their clients with advanced sports betting products and services on events that are based in the U.S. The American sports organizations that will be presented include the NFL, the NBA, the MLB, the NHL, and the NCAA. There may be other leagues involved possibly consisting of the CFL, the MLS, the WNBA, as well as others.
In early 2019 the partnership between Metric and Sports IQ came to terms on their current agreement which will enable the sports betting platform to offer their products and services sometime in the first quarter of the year 2020. Please stand by for more information regarding the specific details of the offerings provided by this partnership.
Metric Gaming Background
The World Poker Tour champion, Martin de Knijff, is one of the co-founders of Metric. The company is run by former executives of well-established gaming providers. According to the company itself, "Metric (Gaming) is a B2B company that prides itself on thinking B2C."
Partner Background
Sports IQ utilizes proprietary mathematical and analytical systems to yield a top of the line handicapping process for betting on sports. They concentrate their efforts on U.S. based sports leagues like the NBA, the NFL, the MLB, the NHL, the NCAA, as well as other major American sports organization.
Media Statements
The CEO of Metric, Martin de Knijff, stated "We are delighted to partner with a company of Sports IQ's calibre. The two businesses have similar DNA; we're both committed to working at the sharpest end of industry, competing on quality and winning in the right way. These products will represent a sharp improvement on the current quality benchmark of US Sports products available, particularly for the nascent US market."
The Co-Founder of Sports IQ Omer Dor says, "We believe there is a new standard of expectation from suppliers to deliver innovative, reliable and best-in-class products. We are delighted to be working with an exciting company like Metric Gaming as they match our aspirations, and we recognize their huge potential to further disrupt the B2B sport betting market in Europe, the US, and beyond. We look forward to their new and existing clients benefitting from the Sports IQ suite of products."
Sources:
"About Metric Gaming", metricgaming.com, December 4, 2019.
"Our Technology", sportsiq.ai, December 4, 2019.
Posted by
DavidGreen