Introduction
Major League Baseball (MLB) has a new official gambling partner in DraftKings Inc. (established in 2012) , which grants the operator permission to present both official data based on the league's official data. The contract is fitting as the popularity of bets placed on baseball are second only to the National Football League (NFL) in the American market due to the sheer volume of games played during the season.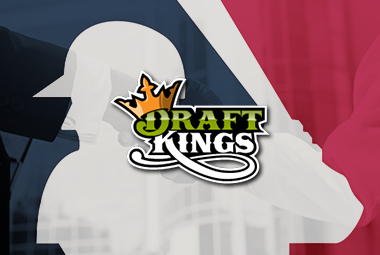 DraftKings Tweeted:
"Today, @DraftKings expands our partnership with @MLB to become an Authorized Gaming Operator."
"This is going to give us better, faster data, and allow us to power a lot of in-game wagering,"—@DraftKings chief business officer @ekucharz on the impact of becoming an Authorized Gaming Operator of @MLB."
Significant Strides
News of this arrangement is exciting yet quite significant as DrafKings and MGM Resorts International remain the only two sportsbook operators to partner with an official league to date. Following the deal, the next step is to work with another official partner like Sportradar to access the live sports betting feeds.
About Sportsradar: "Sportradar is the leading global provider of sports data intelligence. The nexus between sports and entertainment, we serve leagues, news media, consumer platforms and sports betting operators with deep insights and a suite of strategic solutions to help grow their businesses.
"As a trusted partner of more than 1,000 companies in over 80 countries, Sportradar serves as the official partner of the NBA, NFL, NHL and NASCAR as well as FIFA and UEFA. It is also the only provider entrusted to work with the US sports leagues in an official capacity to distribute sports data (NBA and NHL) around the world for betting purposes. The company monitors and delivers insights from more than 400,000 matches annually across 60 sports categories, having developed the industry's most proficient software while setting new standards for speed and accuracy."
DraftKing Chief Business Officer, Ezra Kucharz commented: "This is going to give us better, faster data, and allow us to power a lot of in-game wagering. You're going to see us do more, faster propositions that are tied to individual at-bats, and maybe even pitch-by-pitch."
What Does MLB Hope to Gain?
By partnering with an operator, the league has a strategy in mind. Sure, there are baseball betting lines available at every sportsbook under the sun, but this partnership involves access to official MLB data as well as branding. This will likely give DraftKings the competitive edge and generate more wagers. Bookies have accessed the MLB's official data without being official gambling partners, however, the league intends to cut off access in time, which will limit the information to those working directly with them.
Kenny Gersh, MLB Executive Vice President, Gaming & New Business Ventures stated: "Given DraftKings' successes in driving fan engagement and immersive experiences, we're looking forward to an expanded partnership and further collaboration on engaging products. Buoyed by our collective commitments to drive innovation in the U.S. sports betting marketplace, the tools provided to DraftKings – including fast, rich and reliable data feeds and MLB brand marks – will be central to creating these powerful new ways to consume and connect with our sport."
Source:
"DraftKings Expands Partnership with Major League Baseball to Become an Authorized Gaming Operator", draftkings.com, July 25, 2019.
Posted by
DavidGreen