Introduction
The commissioner of the NBA, Adam Silver, is preparing to travel to China on Wednesday, October 9th, 2019 for some NBA preseason games being played there despite China's claim not to broadcast the contest there as planned in response to Daryl Morey's tweets. Morey is the general manager of the Houston Rockets, and his tweets supported protesters in Hong Kong.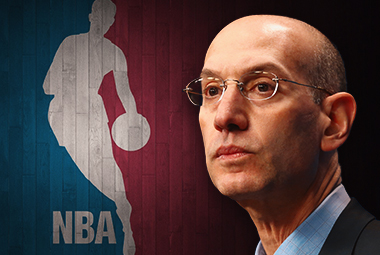 The Tweet
Morey's tweet was an image that said, "Fight for Freedom. Stand with Hong Kong." The protests in Hong Kong which at times have become violent are in response to an extradition law that has been proposed by the Chinese government.
The activists view this law as a threat to their rights as Hong Kong residents which they are entitled to in the current "one country, two systems" agenda. The tweet was deleted and the Houston Rockets owner, Tilman Fertitta, declared that the Rockets do not take political positions on issues.
NBA Games to be Played in China
There are plans for China to host some NBA preseason basketball games between the Los Angeles Lakers and the Brooklyn Nets which are currently two prestigious NBA franchises. These games are taking place later on this week are were scheduled to air on CCTV which a Chinese state broadcaster.
Now CCTV is claiming they will not broadcast the games in China anymore in response to the support Morey received from Silver and the NBA while in Tokyo, Japan for NBA preseason action between the world champion Toronto Raptors and the Houston Rockets.
Silver's Response
I love that Silver (NBA commissioner) and the NBA stands behind our principles and values defending our freedom of speech. These rights and freedoms are the foundation that the United States of America was built upon. The implications of a fractured partnership with China can be detrimental to the NBA. China generates billions of dollars for the National Basketball Association, and that may be in jeopardy in the future due to this current situation.
Media Statements
The NBA commissioner, Silver, explained that he and the NBA are "apologetic" regarding the situation and results that transpired from the Houston Rockets general manager, Morey's tweet that expressed support for people protesting in Hong Kong, but Silver stated, "we are not apologizing for Daryl exercising his freedom of expression."
"Daryl Morey, as general manager of the Houston Rockets, enjoys that right as one of our employees," says Silver. "What I also tried to suggest is that I understand there are consequences from his freedom of speech and we will have to live with those consequences."
Chinese state broadcaster CCTV released a statement saying, "We're strongly dissatisfied and oppose Adam Silver's claim to support Morey's right to freedom of expression. We believe that any remarks that challenge national sovereignty and social stability are not within the scope of freedom of speech."
"I'm sympathetic to our interests here and our partners that are upset," Silver reacted. "I don't think it's inconsistent on one hand to be sympathetic to them and at the same time stand by our principles."
"But if those are the consequences of us adhering to our values, I still feel it's very, very important to adhere to those values," says Silver.
"How can it be possible to carry out exchanges and cooperation with China without knowing China's public opinion?'' Chinese foreign ministry spokesman Geng Shuang replied. "NBA's cooperation with China has been going on for quite a long time, so for what should be said and what should be done, they know best."
Silver explained the NBA "will not put itself in a position of regulating what players, employees and team owners say or will not say on these issues."
Silver expressed, "it is inevitable that people around the world -- including from America and China -- will have different viewpoints over different issues. It is not the role of the NBA to adjudicate those differences."
"This is about far more than growing our business. ... Values of equality, respect and freedom of expression have long defined the NBA -- and will continue to do so," says Silver. "As an American-based basketball league operating globally, among our greatest contributions are these values of the game."
Source:
"Adam Silver reacts as Chinese TV cancels NBA game broadcasts", espn.com, October 8, 2019.
Posted by
DavidGreen